Items that are always the cheapest at Walmart include kitchen essentials, medical items, medications, and baby supplies.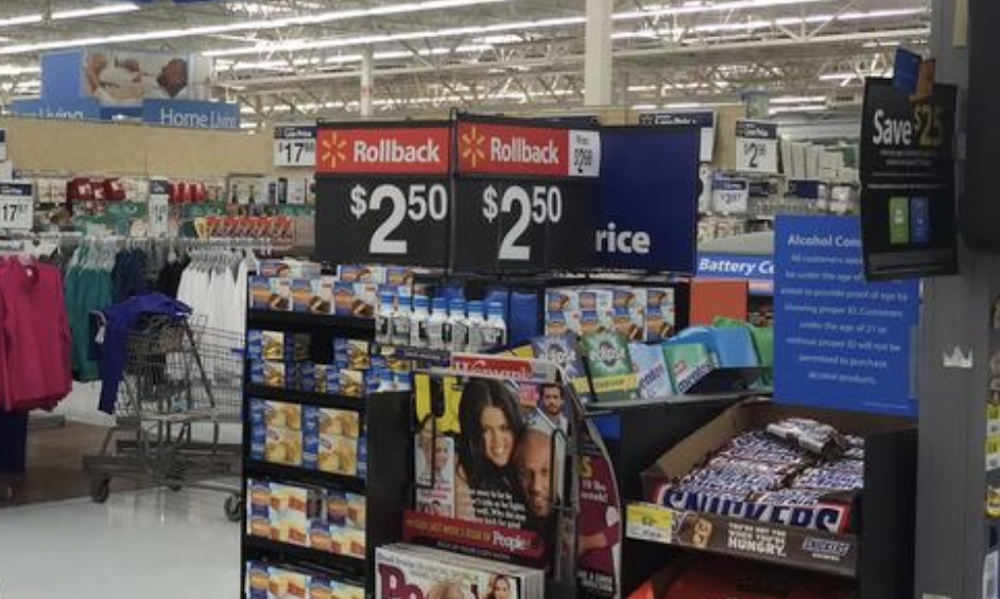 Since its inception in 1962, Walmart has gained a reputation as a leading provider of affordable products. Whether you're seeking everyday household necessities or contemplating the purchase of a vacuum cleaner, Walmart's prices are consistently more affordable than those of its competitors. Even with inflation in flux and consumer prices increasingly going up, Walmart continues to be a dependable choice for those on a tight budget.
In order to maintain its competitive edge against other retailers, Walmart regularly adjusts its pricing techniques and introduces customer-oriented shopping features. This leads to a broader array of discounted deals for shoppers. According to Go Banking Rates, these particular items are always cheaper at this particular retail giant.
Kitchen essentials like Keurig coffee makers, paper towels, and pots and pans are always cheaper at Walmart, even beating the prices on Amazon. Keurig is the name brand when it comes to coffee makers, and they've expanded from their original style to a variety of options, most of which are less expensive at Walmart. For affordable pots and pans, Walmart has several options to choose from as well, including nonstick, ceramic, granite stone, and copper pans in sets or individual purchases.
Walmart is also a great place to take care of your medical essentials while beating the prices at your local pharmacy. Walmart's private label, Equate, offers both ibuprofen and acetaminophen in various bottle sizes, all at a great value. Depending on the quantity purchased, either medication can cost less than two cents per tablet, whereas buying a house brand at a local drug store could cost up to 900 percent more.
According to the Centers for Disease Control and Prevention, diabetes affects about 37.3 million people in the US and costs $327 billion annually in medical expenses and lost wages. As a result, Walmart is committed to making insulin more affordable for those without insurance. The retailer has sold Novolin ReliOn Insulin N for just $24.88 for years and, in 2021, added modern analog 10mL insulin vials and five-pack flex pens under its ReliOn brand, priced at around 20 percent of the cost of similar insulin at other pharmacies in partnership with a national manufacturer.
Other essentials for families, like newborn baby diapers, are cheaper at Walmart as well. On average, a newborn goes through 3,650 diapers in the first year alone—that's a lot of diapers. Walmart can help new parents save up to $10 per week when comparing its prices to the cost of a box from the average drug store.
Additionally, Walmart is a great go-to for other household essentials like vacuums, beach towels, folding tables, Chromebook computers, children's bikes, and luggage. These aren't items that you're buying every other week like diapers or medication, but they are important household investments, and the cost of these items should be considered before making a purchase. Like everything else on this list, Walmart is dedicated to beating the cost of its competitors when it comes to these necessities as well.
From everyday household essentials like paper towels, coffee makers, and pots and pans to medical necessities like insulin and ibuprofen, Walmart offers quality products at unbeatable prices. By consistently offering affordable options for families and individuals alike, Walmart has cemented its position as a reliable choice for those on a tight budget. And, on an even brighter side, there's no need to dress up when shopping at this retail chain—unlike fancier shops like Target, you can browse Walmart in your PJs, and you'll fit right in!
---