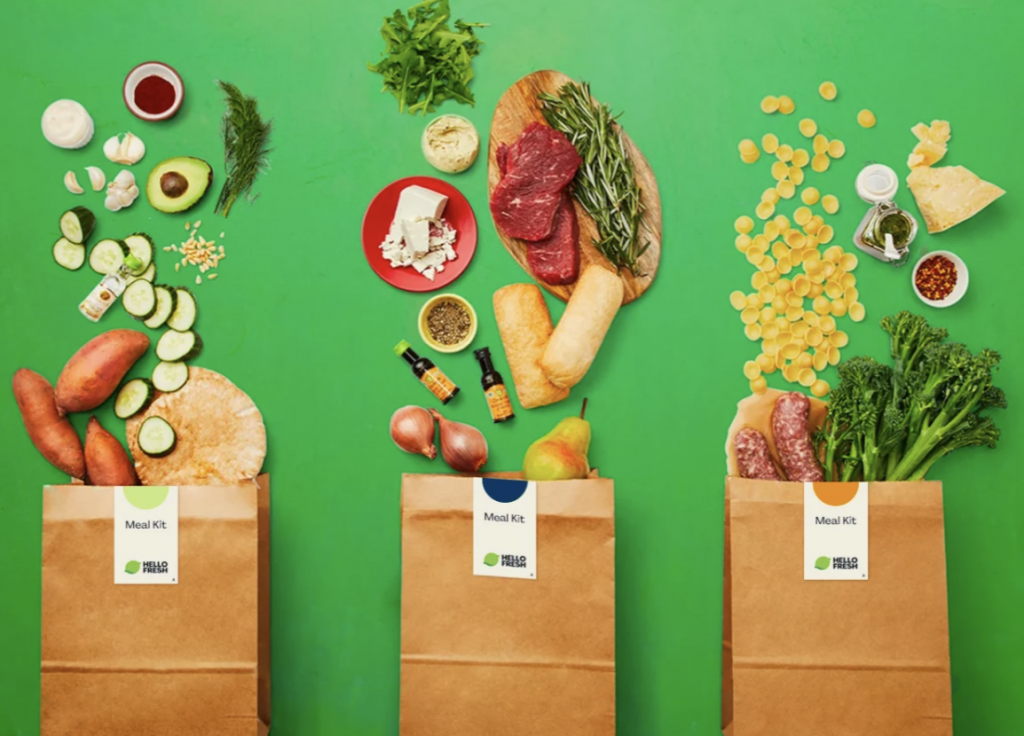 Over the past few years, food delivery services like Hello Fresh have been growing exponentially in popularity. These services offer a convenient alternative to meal prep and/or cooking every meal from scratch at home. Many tout themselves as health-forward and offer meal options suited to various different lifestyles and diets. Daily Harvest is among the food delivery services rising in the ranks of subscriber ship and popularity. Unfortunately, though, the company just came up against a serious roadblock. NPR reported that Daily Harvest issued an urgent recall after numerous health-related complaints surfaced pertaining to its French Lentil + Leek Crumbles dish.
The reports about the Daily Harvest dish largely came via social media. Users on platforms such as Reddit, Twitter, and Instagram detailed that after they or a relative had eaten the dish they had experienced varying degrees of gastrointestinal illness. Common symptom complaints listed were nausea and vomiting. One user highlighted that their mother's vomiting became very frequent at one point. However, some accounts were far more concerning. There were users who reported sickness so severe that it led to liver damage. One user on Reddit disclosed that their wife experienced "extreme fatigue, dark urine, low-grade fever and whole-body itching with no rash."
The flurry of concerning complaints prompted Daily Harvest to notify its community of more than 600,000 Instagram followers and begin an investigation to probe deeper in an attempt to identify the source of the problem. The warning on Instagram directed individuals to a link that could be found in the company's bio. "An important message regarding our French Lentil + Leek Crumbles. Link in bio with details," read the Instagram post. A full version of the warning can be found here.
In regards to the investigation, Daily Harvest wrote, "We simultaneously launched an investigation with internal and external experts throughout our supply chain and in accordance with regulatory procedures." The company also noted that it aims to be transparent with its patrons as more information becomes available. For now, the company is advising anyone who received the dish and had not consumed it to throw it away.
At this point, it still remains uncertain what exactly caused so many people to get seriously ill after consuming the French Lentil + Leek Crumble dish. However, the irony is that the company touts itself as entirely holistic and guarantees that all of its meals are free of any chemicals, pesticides, or fertilizers. And interestingly enough, following Daily Harvest's Instagram announcement, users took the opportunity to criticize the company's health mantra. One person highlighted how it looked like Daily Harvest was more interested in saving face rather than informing subscribers of the issue with the lentil and leek dish.  One follower asked, "Is your social media aesthetic more important than consumers' health?" Another person bluntly pointed out "This ambiguous caption demonstrates that Daily Harvest does not care about the well-being of customers, despite its supposed brand as a healthy option," referencing the title of the warning Daily Harvest posted on its Instagram. 
Daily Harvest is not alone in having to issue a recall for a food product. Supply chain woes and staffing shortages have resulted in products from a slew of different companies becoming potentially contaminated in some way. Everything from baby formula to candy has been subject to mass recalls in recent months.