Indian cough syrup manufacturer Marion Biotech had to pull its product from shelves after at least 18 people died as a result of the medicine being tainted with ethylene glycol.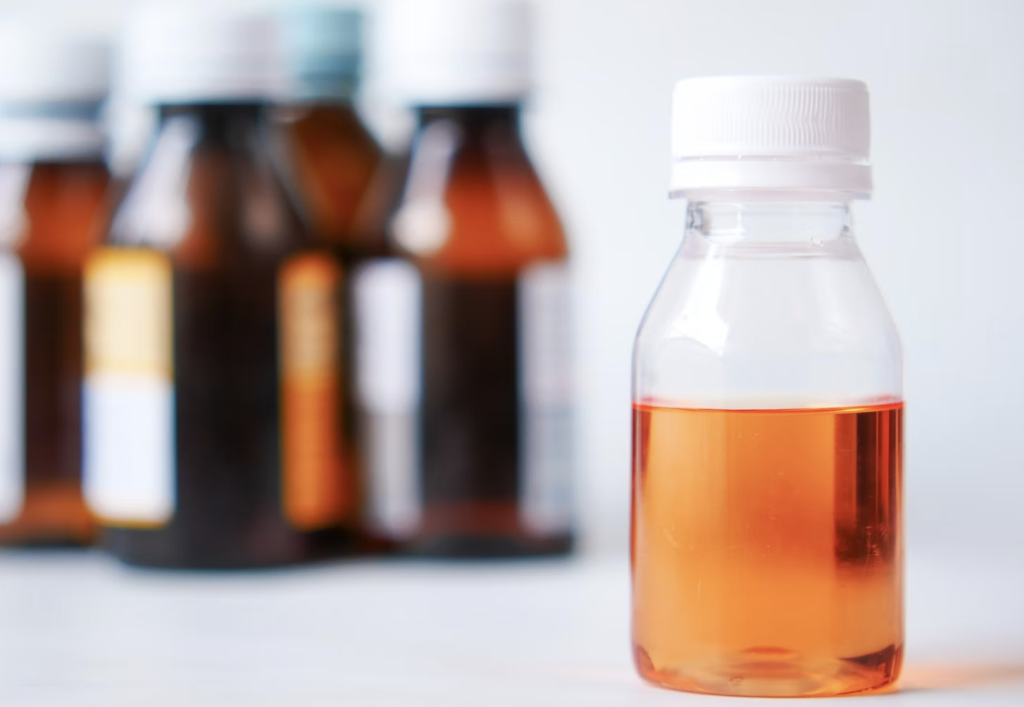 Over-the-counter medicines, such as cough medicine, are helpful for those who suffer from minor ailments. But one manufacturer of cough medicines seems to be under fire this week for negligence. Marion Biotech, an Indian pharmaceutical company, had to remove one of its cough syrups from the shelves this week, as it has been linked to a minimum of 18 deaths.
Marion Biotech has halted any production of their cough syrup, Doc-1 until a complete and thorough investigation is completed on why suddenly it is causing several deaths. The deadly batches of medicine are rumored to contain a toxic solution called ethylene glycol.
Ethylene glycol is commonly found in products like paints and brake fluids. It is toxic to humans, and if ingested, it can cause brain damage, damage to vital organs such as the liver and kidneys, and death.
The minister for health in India has stated that seven employees that came in contact with Marion Biotech's product have been removed from the company, and all the documentation involved during the manufacturing process of the contaminated batches has been given to law enforcement to help with their investigation.
All manufacturing in Marion Biotech's Uttar Pradesh branch, where the contaminated cough syrup originated, had been stopped until further notice. A huge investigation is ongoing by India's drug regulatory agency within the headquarters to uncover the problem.
While Marion Biotech did not immediately release a statement, its legal head has since stated that the company is awaiting the results of the investigation. Until then, all production will be ceased. Since Friday, the pharmaceutical company's website has also been out of service.
Along with the contamination, the Uzbek Ministry stated that the medicine was misused by the patients who died.
The Doc-1 Max syrup is known as an anti-cold remedy. It was recommended either by the children's parents or by the guidance of the pharmacy where the medicine was bought. This misinformation resulted in respiratory distress in the children who had ingested the cough syrup.
Some of the children who had tragically died from consuming the Doc-1 syrup had taken between 2.5-5 ml at home for a period ranging from two to seven days. This amount exceeds the standard dose of the medicine.
From the investigation, it remains unclear how many children consumed the contaminated medicine, how many were given the incorrect dosage, or if some deaths were caused by both. All Doc-1 syrups and tablets have been removed from all pharmacies across India.
The Uzbek Ministry has reiterated how seriously they and Marion Biotech are taking the claims. They have continuously pressed that seven employees have been removed from Marion Biotech due to careless work ethics, and several other employees have been given disciplinary measures, but they didn't specify what steps will be taken.
It is unacceptable that this has happened, given the strenuous measure most pharmaceutical companies take when producing and packaging their products. Marion Biotech needs to look very closely at how this has happened and ensure that contamination such as this will never occur again.
---