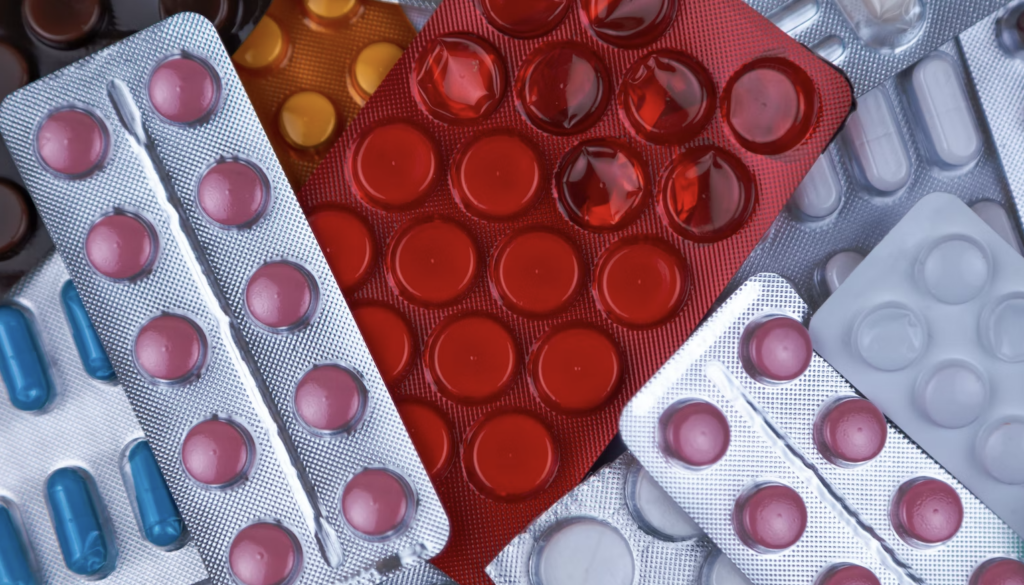 In what experts have termed the "Tripledemic" during this cold season, and if that term is new to you, it is a combination of flu, RSV, and Covid-19 which has been battering our nation for the past month. This has been wreaking havoc on the major pharmaceutical distributors around the nation as they scramble to keep up with demand at their retail locations. Both CVS and Walgreens have put purchasing limits on customers buying children's pain reliever medicine to allow others who are in need to be able to find some of these medications that are in short supply.

According to Supply Chain Dive, "Sample online searches showed out-of-stocks for name-brand children's acetaminophen and ibuprofen, and other products, at CVS and Walgreens stores around the country." With doctor's offices and emergency rooms being flooded with younger patients the need for children's pain reliever medications like acetaminophen, ibuprofen, and amoxicillin are in high demand. The number of these "Tripledemic" cases is exceeding the anticipated volume and has reached record levels for a cold season.

Data provided by Catalina Shopper Intelligence Platform shows that children's pain relief medication is up 69% over last year. The price for these medications is also up 16% year over year as the nation is still dealing with major inflation issues, which have made every consumer product more expensive. Not only are people struggling to locate the children's pain reliever medication that their children may need to get them back to being healthy, but parents are struggling to even afford the medication if they are fortunate enough to locate it in their local areas.

The Federal Drug Administration issued a notice of a shortage of amoxicillin which is an antiviral medication that is commonly found in the product Tamiflu, which is many people's go-to choice when they start feeling those achy flu feelings in their body. The FDA is reporting localized shortages of this medication which has sent some consumers to make a run of this product at their local drug stores.

This has triggered Walgreens and CVS to enact purchasing limits for over-the-counter Children's pain relief medications to try and ensure that there is enough available to purchase at all their locations. In an email to Supply Chain Dive a CVS spokesman confirmed: "that the retailer had set a limit of two products for children's pain relievers at all its pharmacy locations." They also said in a public statement, "We're committed to meeting our customers' needs and are working with our suppliers to ensure continued access to these items,"

Walgreens has also taken a similar approach to address the run by consumers on these children's relief medications. In an email statement to Supply Chain Dive addressing this, Walgreens specifically stated the limits were to "prevent excess purchasing behavior." Walgreens has put a six-purchasing cap on consumers of over-the-counter pediatric fever reducers to try and allow others in need to have access to these products.
It is still not clear whether the shortage is due to pharmaceutical manufacturers not being prepared for the high volume of demand during this flu season or is it due to a small pocket of consumers that are purchasing and storing more of the product than their families immediately need.
What is clear is that these major distributors are taking steps to ensure anyone that has a need for children's pain reliever medication can obtain these medications at their local CVS and Walgreens locations by curbing that excessive purchasing trend that they were seeing over the last few weeks.

---