Discover the very best tropical vacation destinations to visit.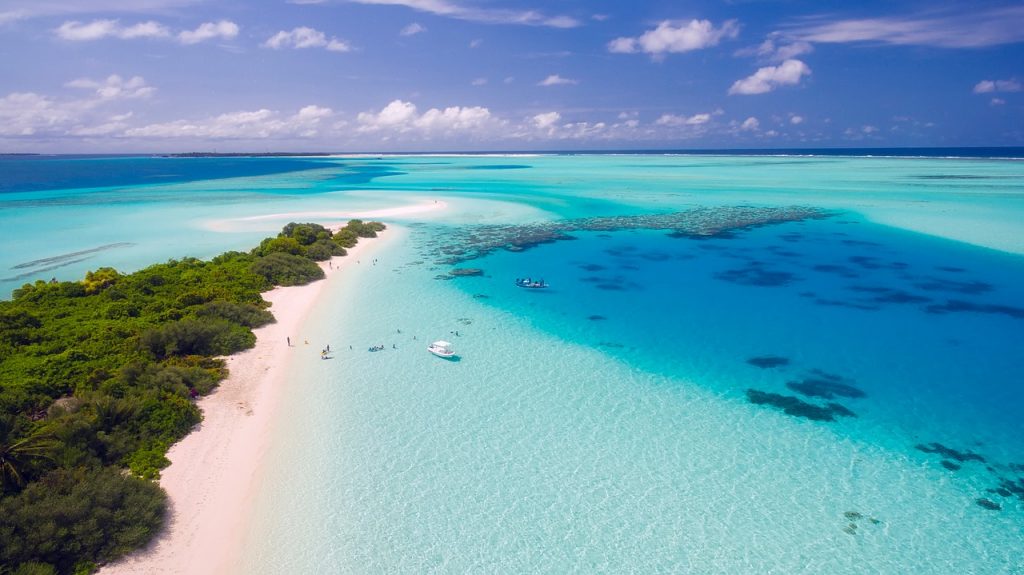 Take a brief moment to picture yourself lying lazily on a crystalline sandy beach as the methodical rhythm of the waves kissing the coast meets your ears with a delicate fervency. Think of yourself wading in pristine temperate waters as the sun gleans with utter vibrancy above your head. Then imagine watching an array of stunning wildlife, from brilliantly colored birds to magnificent sea turtles, as they interact with their innate environment. What you just visualized was something akin to the epitome of paradise. What you just visualized is what it means to be on a tropical vacation.
While every kind of vacation is filled with its special nuances, beauty, and experiences, there really is nothing quite as soul-satisfying as taking a tropical vacation. It is something that every person deserves to reward themselves with at least once in their lifetime. Also, considering that recent years have challenged humanity in ways few could have predicted, for many of us splurging on a tropical vacation could be just what the doctor ordered. Thankfully, the unique planet that we all call home is brimming with tropical vacation destinations waiting to be explored. That being said, we could be here for days dissecting the countless spots perfectly suited for some well-deserved relaxation. However, in the advent of time, we compiled a list of the absolute best tropical utopias to plan your next vacation around.
ST. LUCIA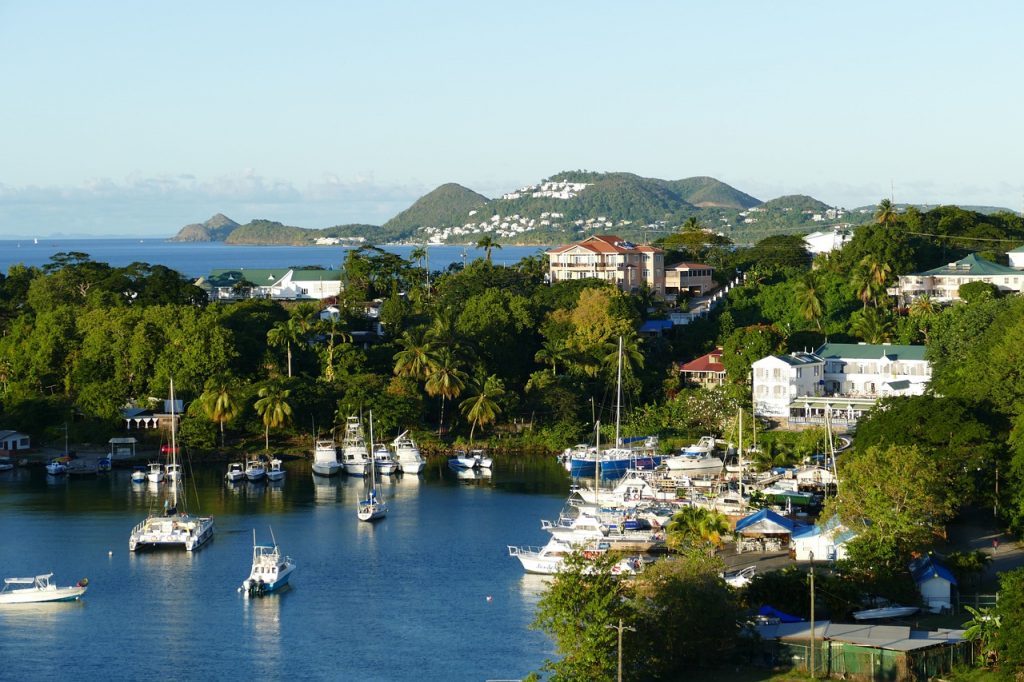 St. Lucia is an island nation apart of the West Indies and is serenely situated on the border between the Atlantic Ocean and the Caribbean Sea. Unlike many other Caribbean Islands, St. Lucia is unique in that is largely defined geographically by a collection of imposing volcanic mountains. Those mountains are truly a spectacle to behind. The island's highest peak, Mount Gimie stands at an elevation that exceeds 3,100 feet. The immense yet visually awe-inspiring volcanic mountains that make up the heart of the island are hugged by beaches equally as breathtaking. Visiting St. Lucia is truly like stepping into an amalgamation of nature's most extraordinary marvels.
Where To Stay – There are many noteworthy accommodation options to be found in St. Lucia. However, Jade Mountain Resort is one that truly encapsulates the utterly spellbinding beauty that defines this tropical vacation destination. The infinity pools at Jade Mountain Resort are what separates it from other lodging options.
Located high in the island's mountains, Jade Mountain's infinity pools harmonize the resort and the natural wonderment that exists all around it. There really are no words sufficient enough to describe the sheer awe you will experience when staying at this resort. Learn all about the different infinity pool sanctuaries you can book here.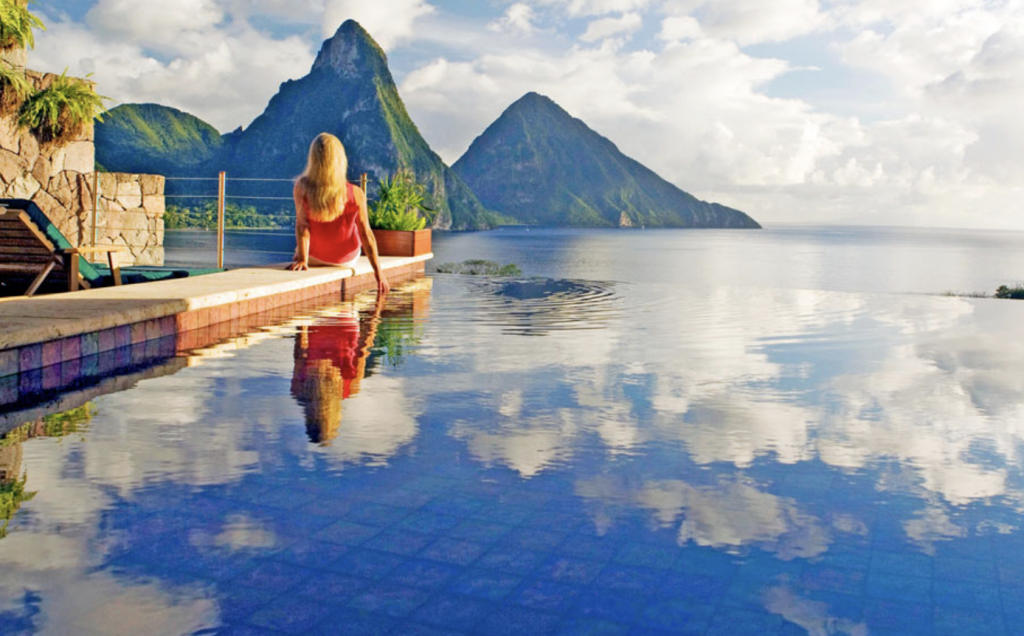 Things To Do – If you are looking for the ultimate in relaxation while you are on your tropical St. Lucia vacation then laying out on Rednuit or Anse Castanet Beaches are the places to be. Opt to hit the sandy shores of Anse Castanet, in particular, if you are looking for a more secluded day at the beach. Then, when you're ready to embark on some island exploration be sure to head over to Diamond Falls Botanical Gardens, Pidgeon Island National Landmark, and The Pitons.
Best Times To Visit – There really is no bad time to visit St. Lucia. This tropical vacation destination's weather is enviable year-round. However, late May and early June are partially advantageous times to visit because not only is there less of a chance a hurricane may occur, but this is the window of time just before St. Lucia's prime tourism season begins so you'll likely be able to book lodging and other activities for less.
BALI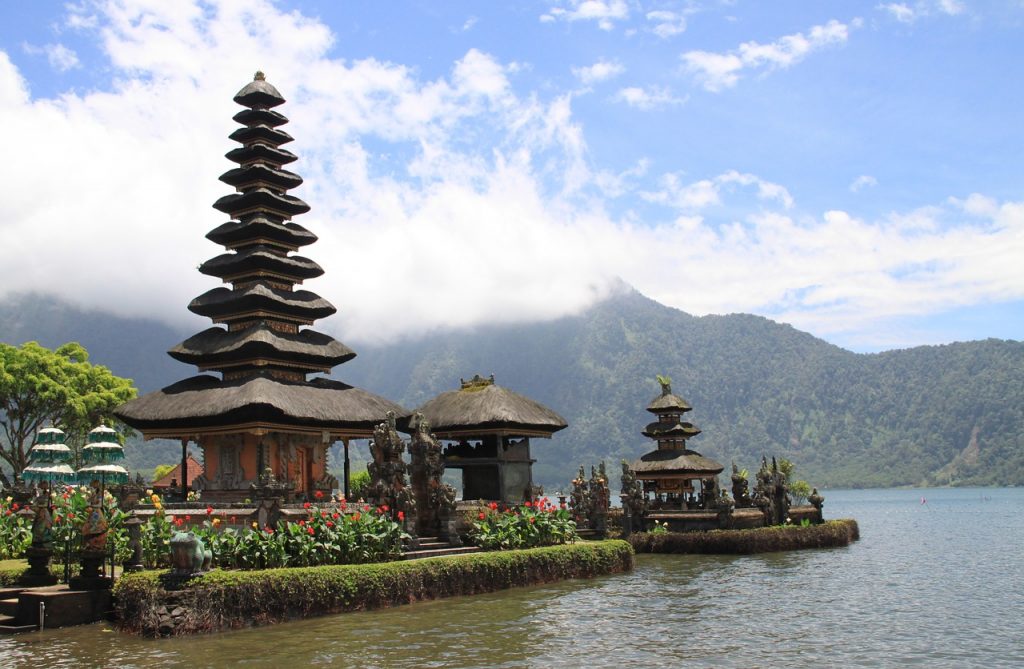 Bali is beautiful. Bali is blissful. Going to Bali, hands down is one of the best tropical vacations to take. Bali is situated in the westernmost portion of Indonesia's Lesser Sunda Islands. At just 8 miles south of the equator, Bali supports one of the lushest, expansive, and unique biodiverse ecosystems in the entire world. The essence of Bali's eclectic mashup of rainforests, volcanoes, and beaches will feed your soul in ways few other places on Earth have the potential to.
Where To Stay – Where you decide to stay in Bali largely depends on what you want to do while you are at this tropical vacation destination. In Bali, there are endless opportunities not only to enjoy the serene sandy shores, but to embark on historical discovery expeditions, appreciate the wildlife that the province is teeming with, or try your hand at scuba diving to explore the coral life that surrounds Bali's delicate shores. That being said, if you are looking to have everything there is to do right at your fingertips, the Sheraton Bali Kuta Resort is a lodging option well worth considering as it checks every box and then some.
Prama Sanur Beach Bali is also a great hotel to stay at, especially if lounging on the beach is the main thing on your to-do list. Four Seasons Resort Bali at Sayan is a great choice if you are interested in getting up close and personal with the flora and fauna of the rainforest during your trip. The Four Seasons is also a particularly good choice for couples wanting to integrate some romance into their stay.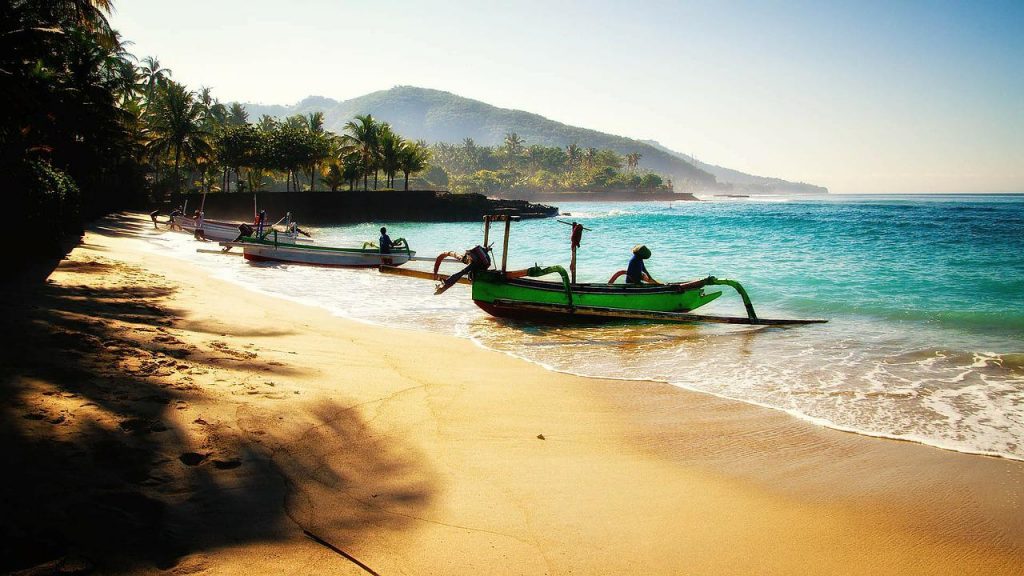 Things To Do – Bali is a tropical vacation destination that is just exploding with history. The entire province is filled with ancient shrines and temples that visitors can explore. A few worth mentioning include Pura Tirta Empul, Uluwatu Temple, and Tanah Lot Temple.
If you're in Bali then spending ample time at the beach is nonnegotiable. Jimbaran, Kuta, Sanur, and Nusa Dua are all beaches well worth visiting. Some other sights you should absolutely make time to see while in Bali include Tegallalang Rice Terrace and Gunung Kawi. The former is an ancient irrigation system and the latter is an expansive 11th-century shrine.
Best Times To Visit – Bali has two seasons. The dry season and the wet season. In order to maximize the amount activities you'll be able to partake in while on the island, it's optimal to visit during the dry season which spans from April to October. However, no matter when you go you can always expect temperatures to be pleasantly hovering in the mid-80s (Fahrenheit).
BARBADOS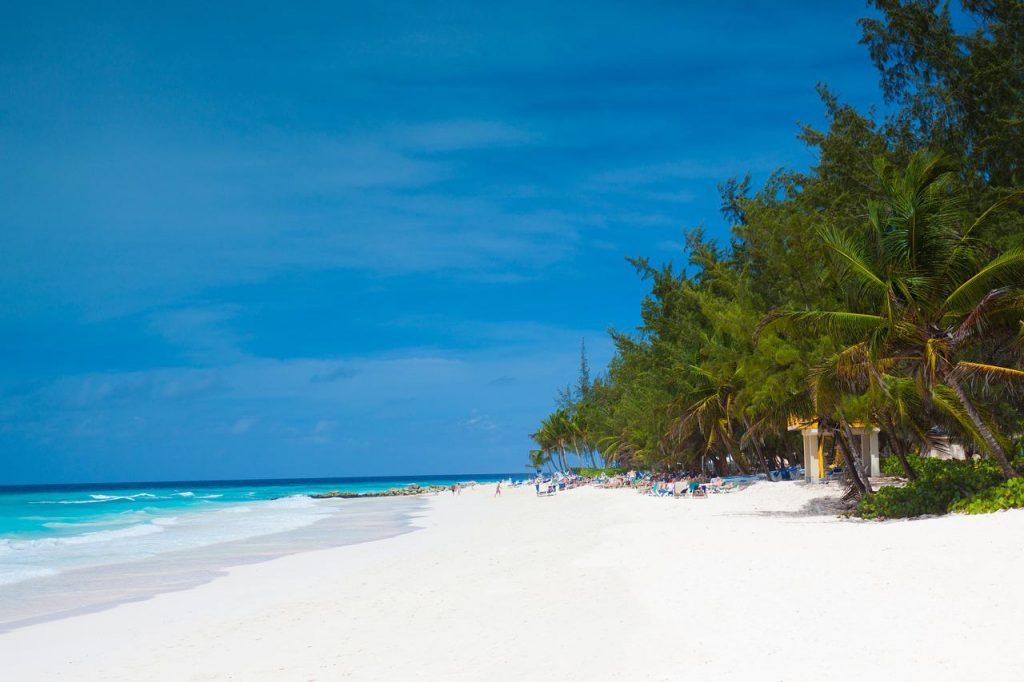 Barbados is situated in the pristine waters of the easternmost part of the Caribbean in a region within the West Indies called the Lesser Antilles. Barbados' captivating shorelines are lined with the brilliant hues of abundant coral life that hug the island. This tropical vacation destination paradise is lush with wildlife, particularly sea turtles. In fact, Barbados is home to the second-largest hawksbill turtle breeding population in the entire Caribbean. Apart from its rich aquatic life, Barbados really is the pinnacle place to be for those looking to live a life of leisure, even if it's just for the duration of your vacation.
Where To Stay – The ultimate in relaxation meets the epitome of luxury at Barbados' Sandy Lane Hotel. The Sandy Lane boasts virtually everything travelers could want or need while on their tropical vacation. Guests can pamper themselves by taking advantage of the resort's 47,000-square-foot spa, by lounging lazily on the beach while they are showered in servings of fresh fruit and an Evian mist. Travelers can end their days spent in the lap of luxury by indulging in some of the resort's finest on-site culinary options. Sandy Lane is truly a place defined by the finer things in life. Other notable lodging options to keep in mind include Cobbler's Cove, The House by Elegant Hotels, and Coral Reef Club.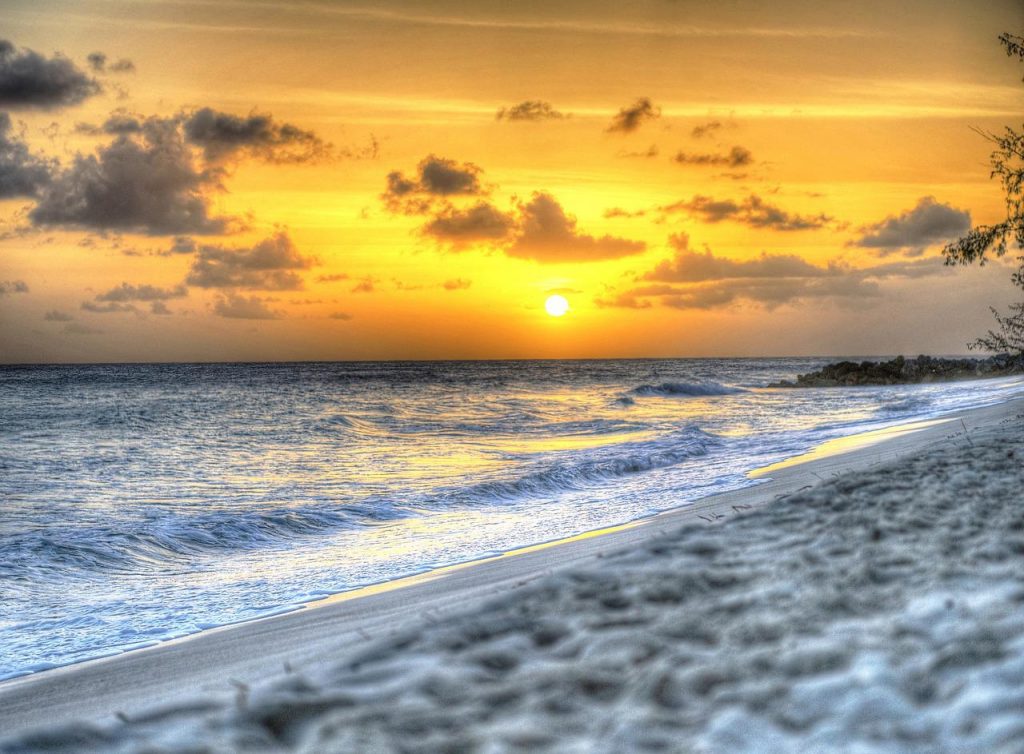 Things To Do – Apart from spending your time in Barbados laying on its beaches' blissful shores (which you should absolutely be spending a healthy amount of time doing), the island is chock full of historical landmarks, shopping, dining, and natural spectacles. In terms of beaches, Bathsheba Beach and Carlisle Bay are two must-sees. The George Washington House, Morgan Lewis Sugar Mill, and St. Nicholas Abbey are historical hotspots all vacationers should make time to visit. Harrison's Cave and Animal Flower Cave are two prime wildlife discovery spots. Really though, anywhere you wind up in Barbados is well worth spending some time at.
Best Times to Visit – Like most tropical vacation destinations, there really is not a bad time to visit Barbados. The weather is always perfect. However, if you are looking to mitigate encountering dense crowds then it's best to avoid going between December and April.
COSTA RICA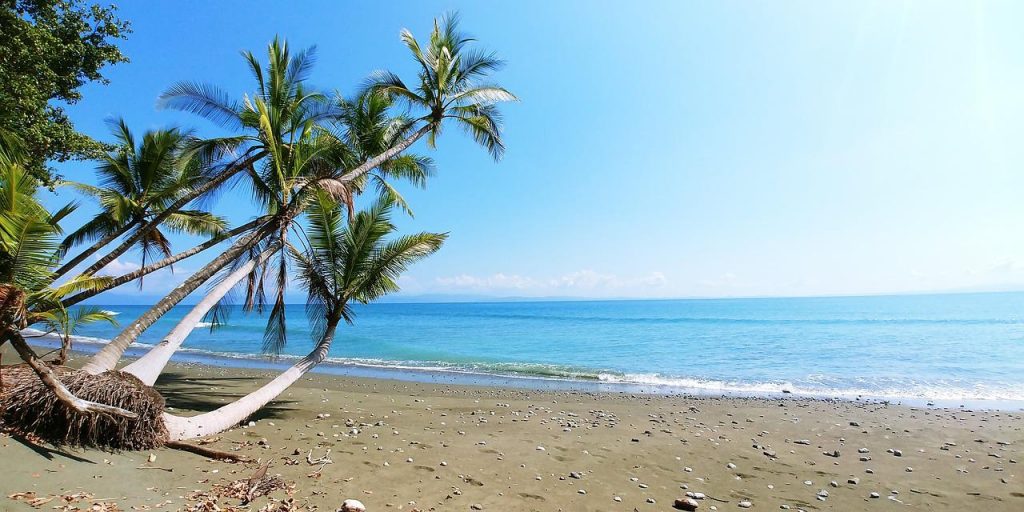 Costa Rica is not only a luscious and inviting tropical paradise ideal for those looking to embark on an indulgent and relaxing vacation, but it's also become a prime sport for ex-pats seeking serenity to permanently plant their roots. As its Spanish name suggests, Costa Rica is situated on the coast of Central America smack dab in the middle of the inviting waters of the Caribbean Sea. It is a country characterized by some of the lushest, most biodiverse landscapes imaginable, which serve to make it one of the finest tropical vacation destinations there are.
Where To Stay – Where you'll stay in Costa Rica will largely depend on which portion of the country you most want to explore. However, two prime spots of note include Guanacaste and the Osa Peninsula. Staying in the Guanacaste region is ideal for travelers looking for an all-inclusive resort experience. The Osa Peninsula is perfect for those looking for a private and remote tropical escape. Some of the best hotels to check out in Guanacaste include the Casa Chameleon Hotel, Cala Luna Boutique Hotel & Villas, and the Rio Perdido Hotel. In the Osa Peninsula, the Tortuga Hotel And Gardens and the Hotel El Establo are both great options.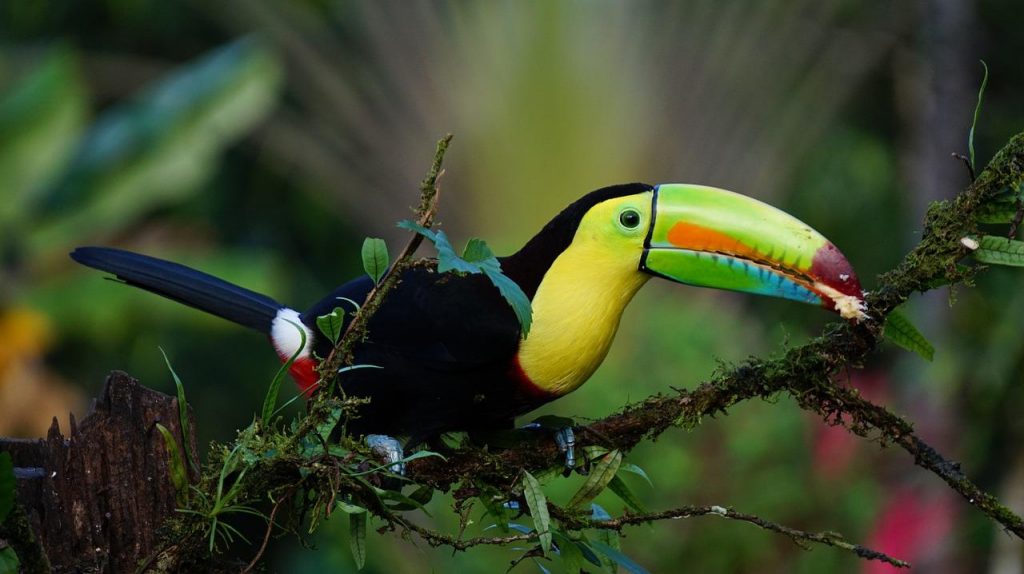 Things To Do – There are almost too many things to name that one could opt to do or see while in Costa Rica. There are ample opportunities to zipline through rainforests, marvel at waterfalls, or take a dip in some of the country's hot springs. There are plenty of options to go horseback riding, hiking, canoeing, mountain climbing, diving, and snorkeling. Then there are those token days to spend relaxing along the country's rich coast (pun intended).
Best Times To Visit – Similar to most other tropical vacation oases, Costa Rica is characterized by two distinct seasons – wet and dry. Visit during the dry season in order to have the best chance of having super sunny skies. The dry season begins in December and ends in April.
GALAPAGOS ISLANDS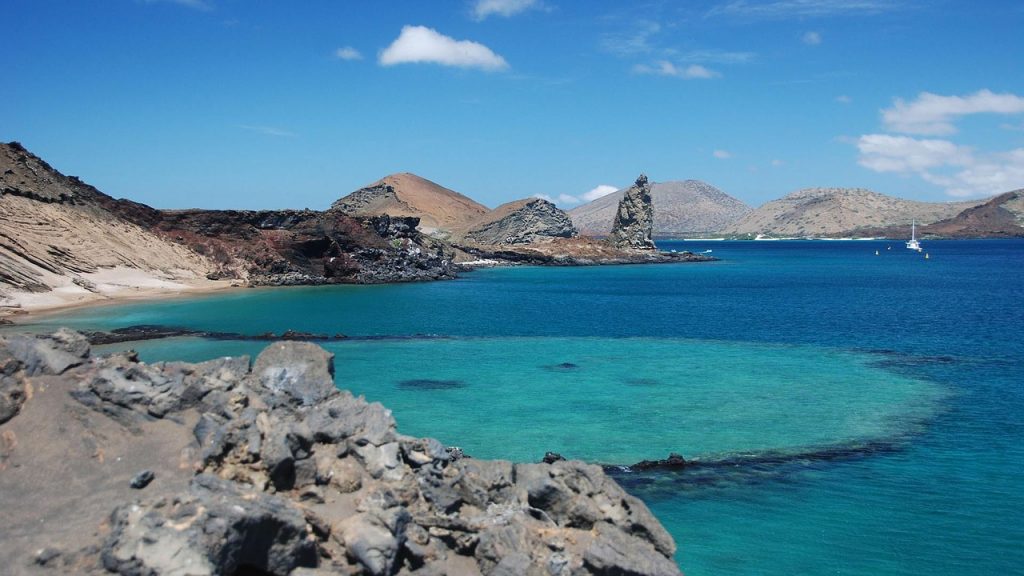 The Galapagos Islands are the absolute perfect tropical vacation destination for those looking to experience the tranquility of exploring a destination less traveled. The Galapagos archipelago is as remote as it is biodiverse. Situated in the Pacific Ocean off the coast of Ecuador, the Galapagos is rich in geographical differentially and boasts everything from serene shores to active volcanoes. Going to the Galapagos is one of those once-in-a-lifetime trips that will leave an impression on your person. This archipelago is a natural wonder akin to no other.
Where To Stay – Only about 25,000 people call the entire archipelago of the Galapagos home. However, around 75% of those residents abide on the island of Santa Cruz. Hence, some of the finest hotels can be found on that island, too. Montemar Eco Luxury Villas and the Galapagos Magic Lodge are two prime spots to stay. The Galapagos Magic Lodge is particularly unique because all guests stay in either finely appointed tents or beautifully crafted treehouses that provide sweeping views of the island. Isamar Boutique is also worth considering a stay at and is located on Isabela Island.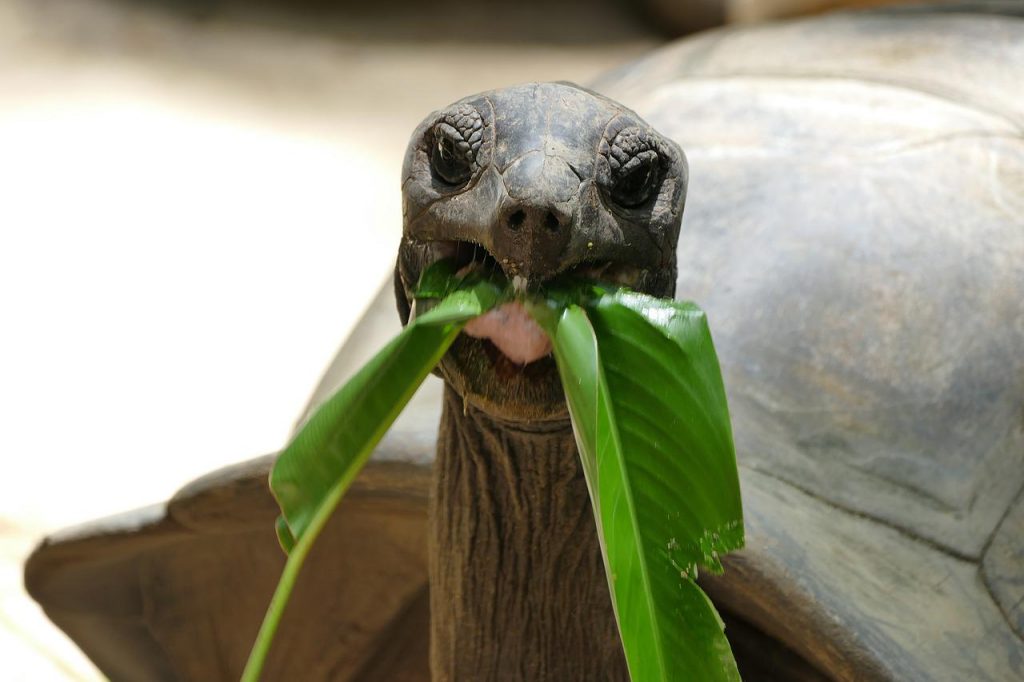 Things To Do – When you're in the Galapagos you are there to experience the profound nature that characterizes it. Some prime spots to check out include the El Chato Tortoise Reserve, Puerto Ayora, Puerto Villamil, and the Sierra Negra Volcano. The Charles Darwin Research Station is also well worth a visit.
Best Times To Visit – Any time of year that you end up in the Galapagos is a good time to be there. It is a tropical vacation paradise after all. That being said, weather conditions are most ideal between the months of December and May.
THE CONCLUSION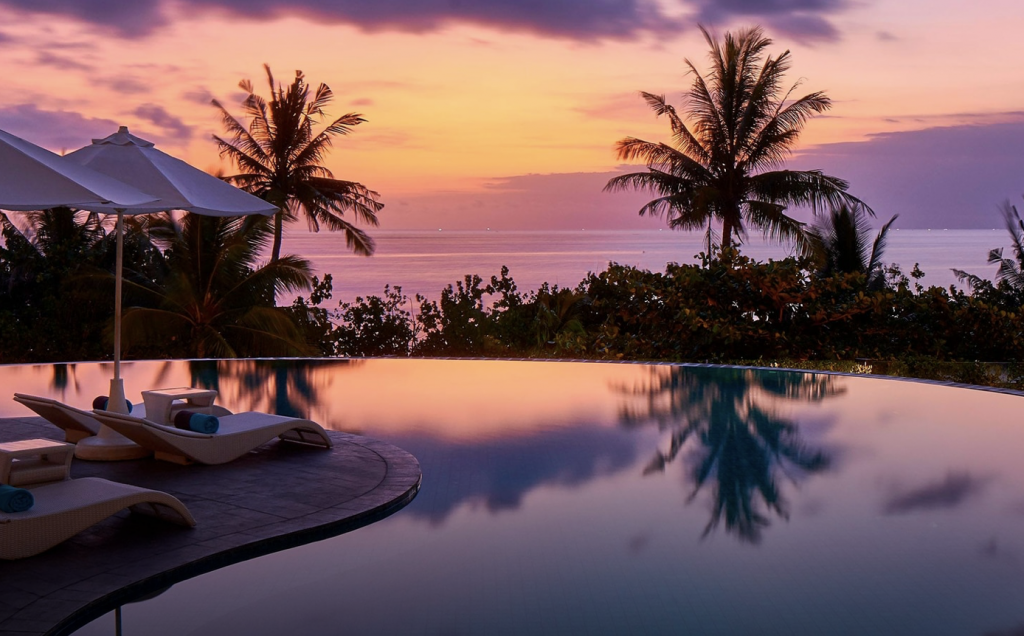 The spellbinding tropical vacation destinations above are really just skirting the surface in terms of how many illustrious locations in the world there are to visit. However, they do represent a good place to begin your tropical traveling aspirations. A few other places that were just shy of making our list include the Bahamas, Florida Keys, Fiji, the Maldives, and Seychelles.
---