Check out the very best vacation destinations that the US has to offer.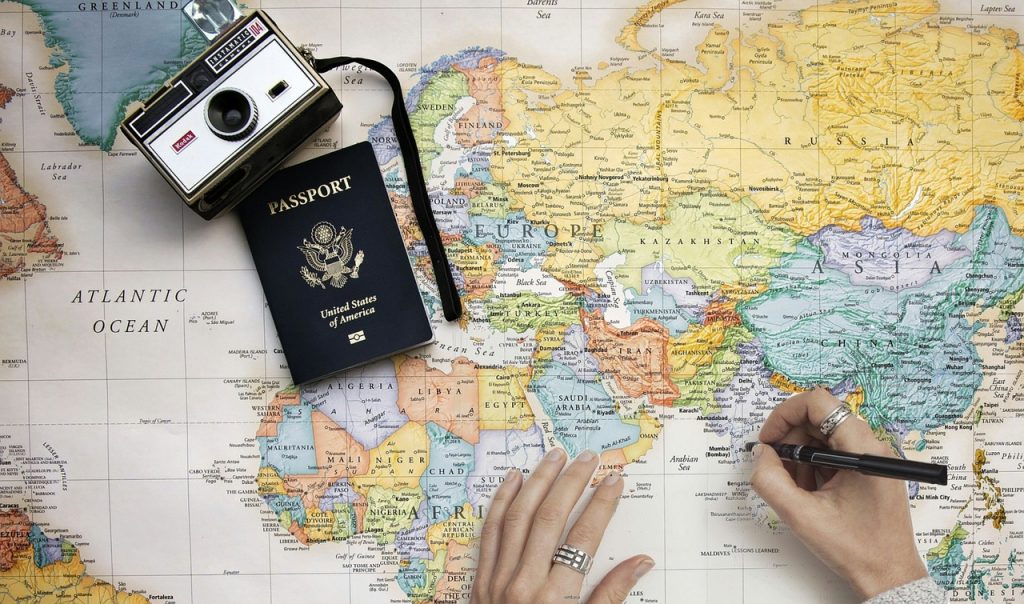 After two long and arduous years of living through a global pandemic, travel is finally starting to rebound. The number of people hopping aboard flights to far and away places is growing at a steady incline and it's easy to see why. The malaise of the pandemic has truly taken a toll on the vast majority of us in our own unique ways. For some, it has kept them away from their families and for others, it has left them completely immobilized in perpetual states of fear. As a collective society we are all mentally, physically, emotionally, and psychologically exhausted and in desperate need of a break. To put it plainly, we all need to take a nice long vacation. So, when choosing your next vacation destination, why not begin by looking in your own backyard? The United States is chock full of places to explore from white sandy beaches to bustling big cities and marvelous mountains. There is truly a vacation destination to suit every person's preferences and lifestyle. That being said, we decided to narrow down the very best vacation destinations that the United States has to offer.
LOS ANGELES, CALIFORNIA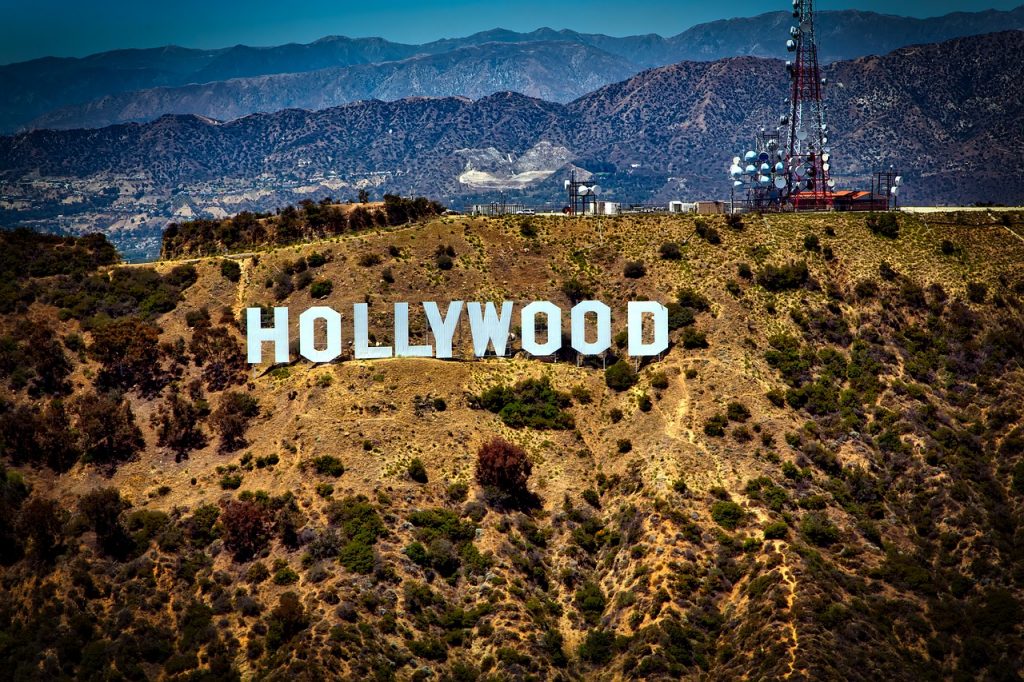 Los Angeles is not only the gateway to Tinseltown but it is a metropolitan hub that is only a hop skip and a jump from some of the best attractions that Southern California has to offer. You can tour movie and television studios or hike your way up an array of gorgeous canyons to take in some stunning vistas. You can stroll down the famed Santa Monica Pier or do some nice shopping in The Grove. Los Angeles is truly a vacation destination where you will not run out of things to do.
Best Studio Attractions – It almost goes without saying that Los Angeles is a cinema buff's paradise, there are just so many studios that one can choose to tour. A few that stand out include Warner Brothers, NBC/Universal, and Sony Studios. The Warner Brothers studio tour will give you a particularly up close and personal experience with various iconic movie sets. Fans of Gilmore Girls (2000-2007) will get to walk the streets of Stars Hallow. Fans of Friends (1994-2004) can actually sit on the couch that was in Central Perk and those who remember Growing Pains (1985-1992) will be able to view the actual house used in the show's exterior shots.
Best Canyons & Nature Attractions – There is no better way to experience the breathtaking views of Los Angeles and the Hollywood hills than from atop the city's gorgeous canyons. And if you are a nature lover, then taking some time to climb up the beautiful bluffs is an absolute must. Runyon Canyon Park is one of the more well-known spots to traverse through, it's also great if you brought Fido to accompany you on your journey because the entire park is pet friendly and even allows trained dogs to walk off-leash beside their owners.
Other lesser-known Canyons that are great if you want to experience a more local vibe away from tourists are Laurel Canyon and Fryman Canyon. Besides great hiking, you can also take a ferry out to the breathtaking Catalina Island and explore the town or even go zip lining. And of course, this stretch of Southern California is jammed-packed with beautiful beaches. Some notable beaches include Paradise Cove, Carbon Beach, and Santa Monica State Beach.
Best Museums & Historical Spots – As vacation destinations go, Los Angeles is one that is rich with culture and history, particularly film history. If you're vacationing in LA, make sure you check out the Hollywood Walk of Fame, the Chinese Grumman's Theater, The Hollywood Bowl, and Griffith's Observatory. If you have time, it's also worthwhile to book a Celebrity Home Tour with Starline Tours. The home tour will take you up into the Pacific Palisades where you'll get to see the extravagant abodes of some of the industry's most prominent stars.
KEY WEST, FLORIDA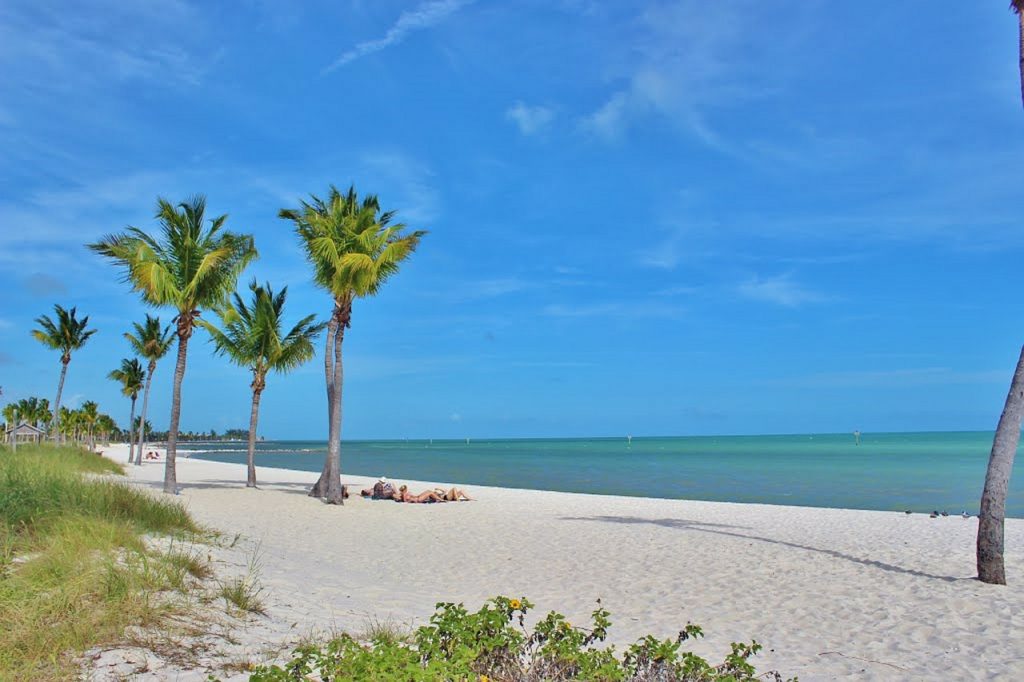 Key West, Florida is the perfect vacation destination for those looking to kick back, relax, and just take it easy. Key West is known for embracing a slower pace of life, making it an ideal spot for those who just want to unplug, detach and get away from it all. And when you're ready to leave your perch on the beach, you can take a plunge into the pristine waters to experience some of the best diving in the world.
Best Beaches – One of the most well-known and accessible beaches in Key West is Smathers. It is a 2-mile long beach located only a short distance from the airport. It features tons of kiosks with food and drinks and many places where one can rent some fun toys to partake in a variety of water sports. Dog Beach is perfect for those wanting to bring their pooch along to play in the sand while they bask in the sun. Higgs Beach is the place to head to if you're wanting to escape the crowds of the more popular beaches and enjoy your cocktail of choice as you listen to the soothing calls of seagulls overhead. Finally, Rest Beach is the pinnacle beach to experience some of the most awe-inspiring sunsets.
Best Diving & Snorkeling – Fort Zachary Taylor beach is one of the premier spots in Key West to go snorkeling. Its coastline is completely naturally lined with a kaleidoscope of vividly colored coral. At Fort Zach, you will also be likely to spot various wildlife like dolphins and sea turtles. Dry Tortuga National Park, while a little further south of Key West is also a wonderful option for those looking to snorkel. If you are one who desires to plunge a bit further into the sea then the best gateway to Key West's top diving spots is via Key West Scuba Diving.
Other Worthwhile Sights – In addition to Key West's main draws, it is also dotted with a number of other notable attractions that make this vacation destination a worthwhile place to visit. Some of the best include the Key West Tropical Forest & Botanical Garden, the Southernmost Point Buoy, and The Oldest House Museum. And an absolute must-visit is The Key West Butterfly & Nature Conservatory. You will experience utter amazement as you walk through terrariums filled with hundreds of brilliantly colored butterflies. There are also aviaries containing dozens of beautiful exotic birds. It is truly a one-of-a-kind experience.
DENVER, COLORADO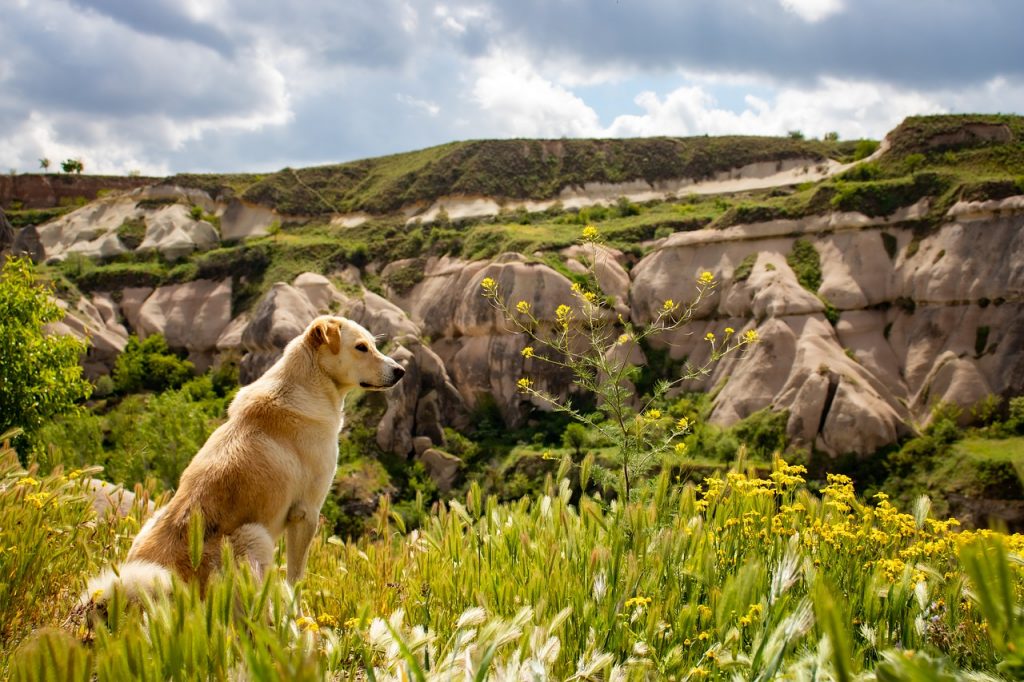 Are you one who loves the great outdoors? Do you enjoy downing a quality craft brew or two? Can you not help but want to scale a mountain or careen down some ski slopes? Then Denver, Colorado is the vacation destination best suited to you.
Best Skiing & Mountain Activities – Denver is is situated just west of the base of the Rocky Mountains, with the only other big city between it and the towering peaks being Boulder. Thus, while you're vacationing in Denver, experiencing the Mountains firsthand in one way or another is an absolute must. The drive up Mount Evans is a great place to start. Mount Evans is home to America's highest paved road, at its peak, it measures 14,000 feet in elevation. When you finally reach the precipice you'll get some magnificent views and also likely see some native wildlife along the way. Another great way to see the mountains is to ride the historical Georgetown Railroad Loop. If you are one who falls in the category of ultra-adventurer, there are plenty of areas where you can attempt to scale the Rockies first hand. The Flatirons and Clear Canyon Creek are both prime rock climbing locations near Denver.
Colorado's ski season is one of the longest in the country. It usually beings around Mid-October and lasts well into April. Thus if skiing is in your forte, then Denver makes for an ideal vacation destination. Some notable ski spots close to Denver include Winter Park, Keystone, and Echo Mountain.
Best Craft Breweries & Dining – Denver is loaded with a slew of amazing craft breweries. Some of the top ones to try are The Great Divide Brew Co., Rock Bottom Brewery, Station 26 Brewing Co, and the Denver Beer Company. The dining in Denver is also divine. Great culinary options in the area include Frasca Food & Wine, Blackberry, and Dry Storage. The beer and food choices above really just scratch the surface as there really is an endless amount of wonderful breweries and restaurants in Denver. So, don't be afraid to go out and explore what's out there on your own, too!
Other Notable Attractions – Some other worthwhile places located in and around this awesome vacation destination are the Denver Zoo and Rocky Mountain Arsenal Wildlife Refuge, and Larimer Square for shopping and entertainment. There is also the Denver Art Museum, Buffalo Bill Museum, and the Lodo Historic District. You can even take a tour of the actual Coors Brewery facility.
NEW YORK CITY, NEW YORK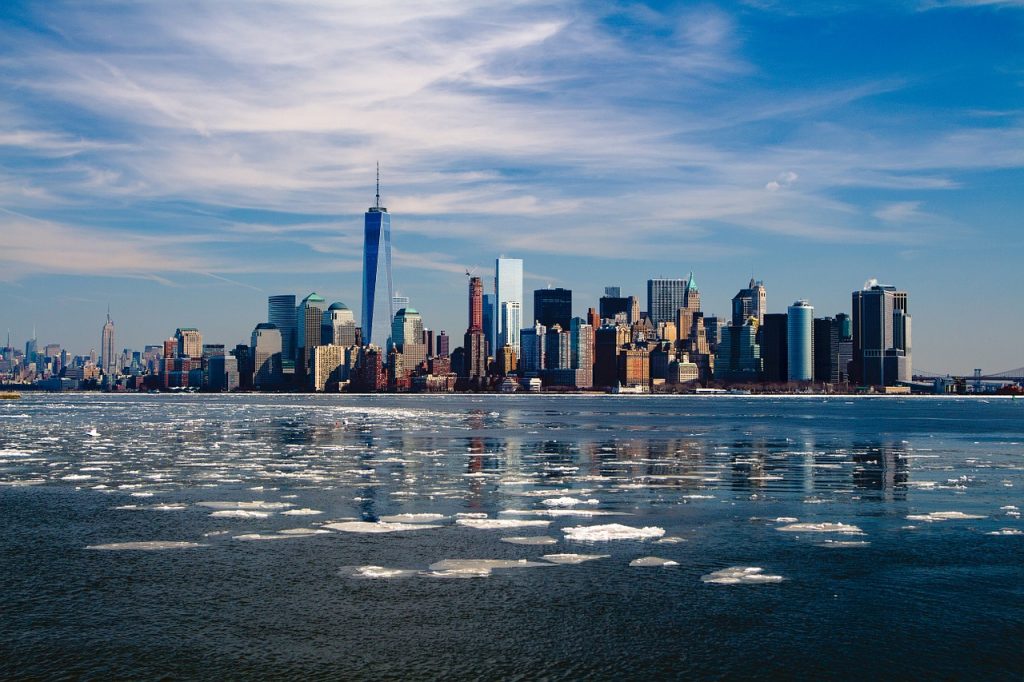 What would this list be if it did not include the city that never sleeps? We could literally spend days going over everything that New York City has in it to do and see. The vibrancy and life that permeates through the city is absolutely infectious, and in order to truly understand it, one has to experience it first hand. NYC is the vacation destination for someone who is brimming with enthusiasm, energy, and an unwavering zest for life.
Must See Manhattan Landmarks– As landmarks go, you have the iconic ones like the Empire State Building, Freedom Tower, Chrysler Building, Radio City Music Hall, Rockefeller Center, Central Park, the Plaza Hotel, Lincoln Center, Grand Central Station, Saint Patrick's Cathedral and Madison Square Garden, just to name a few (and those are just the ones in Manhattan). And if you have never been to New York City before, all of those should definitely be on your list to see. There are also the legendary and luxurious shops that line 5th Avenue. Tiffany & Co. is a great one to check out, especially if you are going there with a special someone ( engagement rings are on the 3rd floor), Apple 5th Avenue is the company's flagship retail location, and its design alone makes it a worthy spot to visit.
If you have a Harry Potter fan in your life, the Harry Potter Store recently opened. Well, it's more of an immersive experience rather than just a store. You can even sit down and have a glass of butterbeer at Hogsmeade. In Greenwich (pronounced "Gren-itch") Village, New York University surrounds Washington Square Park, which is a great spot to go in the warmer months as there are usually plenty of people casually performing. It also has a nice dog park. The South Street Seaport is another neat place to visit. There you'll have a great view of Brooklyn Heights across the East River and there are shops and eateries galore. Taking a walk down the Highline in Chelsea is also a worthwhile endeavor, as it delivers sweeping views of the Hudson River.
Outside Manhattan– When many people think of New York City as a vacation destination, they are just thinking of Manhattan. However, New York is actually comprised of five different boroughs, each characterized by its own unique vibes and culture. It would also take days to comprehensively list everything each borough has to offer, so we'll just stick to a few that really stand out. In Brooklyn, it is most definitely worth taking the time to walk across the Brooklyn Bridge. Also, Brooklyn Heights is home to the promenade. Underneath the promenade, you'll find Brooklyn Bridge Park which features piers that are home to an array of restaurants and recreational actives.
To the north of Brooklyn lies Queens. Queens is like the city's hidden gem and is a food mecca that very nearly rivals Manhattan. Jackson Heights is a great place to check out. It is known for its authentic Colombian food. The Arepería on 37th Avenue is the only place to grab an arepa from Jackson Heights' Arepa Lady. Queens is also home to Flushing Meadows Park and boasts Arthur Ash Stadium (where the US Open takes place) and The Worlds Fair. The Queens Night Market is a seasonal open-air food festival that is definitely worthy of experiencing. These are only a few of the things that the outer-boroughs have to offer. So, If you have the time, delving further into Brooklyn and Queens as well as exploring the Bronx and Staten Island are all advantageous ventures.
MAUI, HAWAII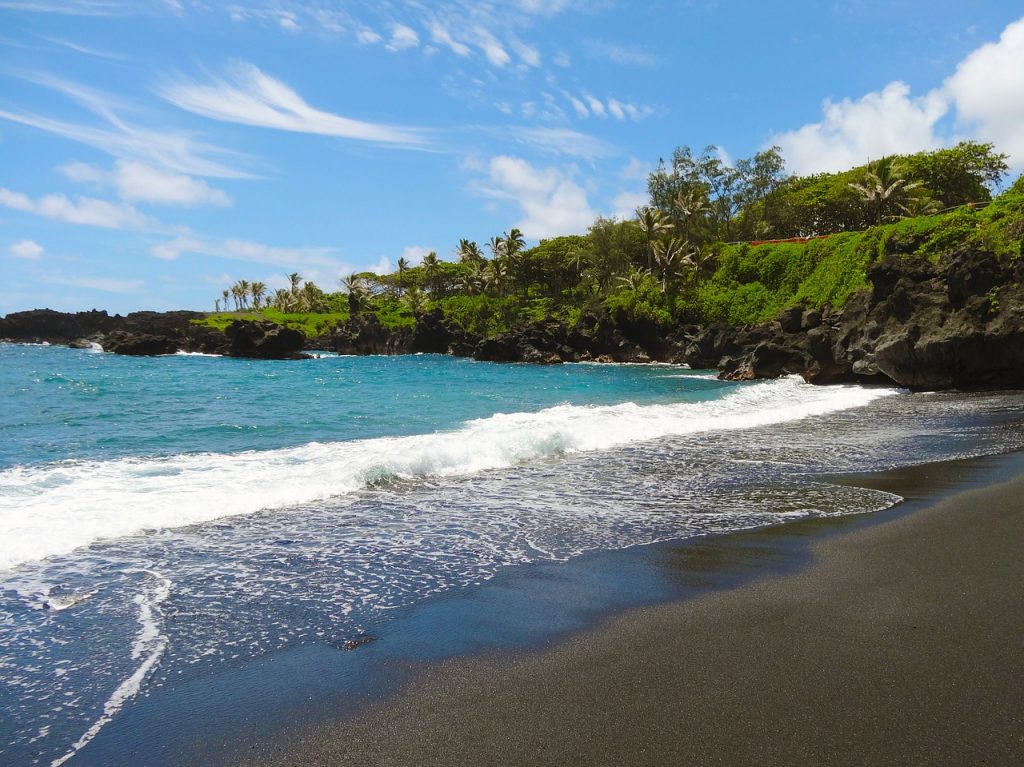 The island of Maui is an absolute natural paradise. It is the ideal vacation destination for the traveler who wants to relax and unwind but also truly connect to nature in a way that many often do not get to. Maui is rich with bamboo forests, sublime waterfalls, and exquisite beaches. You really could easily lose yourself in its absolutely overwhelming beauty.
Best Beaches – Makena Beach state park is known for its absolutely picturesque and pristine setting. You'll want to just lay out and look at its glistening shores all day. The waters around Makena Beach are also tame enough for one to swim out quite a ways from the beach with confidence and ease. Everything about this beach just induces feelings of relaxation. Kapalua Beach is another beach not easily rivaled by other beaches in Hawaii, and that's saying a lot, considering that Hawaii is a chain of islands. Kapalua is a sheltered beach, meaning that is perfect to partake in actives like swimming or snorkeling. Its also located very close to the spot where you can embark on a tour to see some sea turtles up close.
Best Waterfalls– There is no better word than ethereal to describe the absolute splendor of Maui's waterfalls. It is home to so many but some of the most notable are Twin Falls, Pua'a Ka'a Falls, and Punalau Falls. Both Twin Falls and Pua'a Ka'a Falls are ideal for swimming, and Punalau makes for one of the best waterfall hikes.
Best Forest & Trails – If you haven't figured it out by now, Maui, as a vacation destination, is all about reconnecting with the natural world. Its unique landscape makes it a perfect spot for one to traverse dormant volcanoes and make their way through acres of serene wooded areas. Some of the best natural parks with wonderful forests and trails in Maui include Waihe'e Ridge Trail at West Maui Forest Reserve, Waimoku Falls via Pipiwai Trail at Haleakala National Park, and Iao Needle Lookout Trail and Ethnobotanical Loop at Iao Valley State Moment.
THE CONCLUSION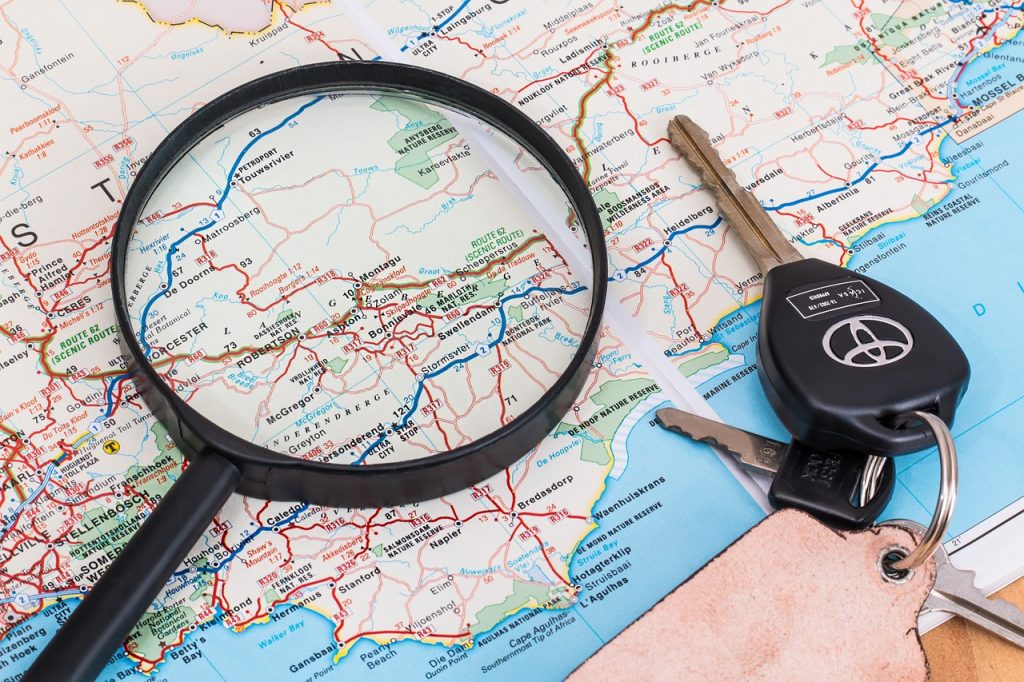 Whether you are an adventure seeker looking to scale mountains, a sightseer looking to explore the big city, or just want to relax on shores that mimic paradise, then one of the locations above is sure to fulfill your desires. From the bustling cities of Los Angeles, New York, and Denver to the serene shores of Maui and Key West the best vacation destinations are right at your fingertips. Now, all that is left to do is pick a sport and pack your bags!
---