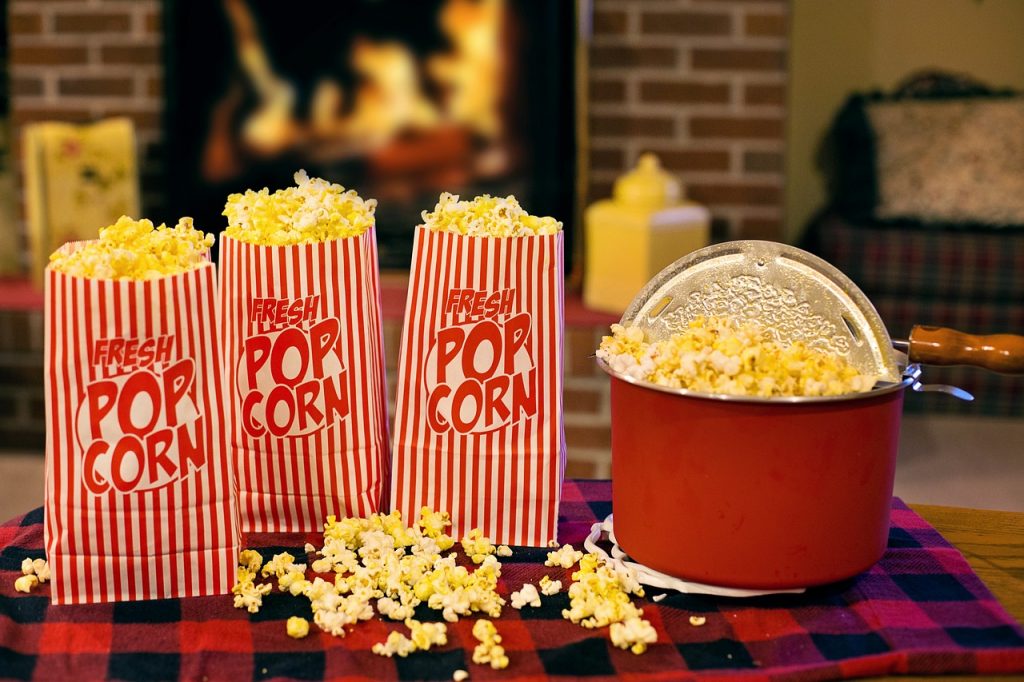 It is probably the best food invention of our time, anyone's time. Popcorn. Those tiny little morsels of joy evoke fond childhood memories of movie theaters, an evening at the circus, a baseball game, even a night at home curled up watching a good TV show. We all know almost nothing beats a big tub of buttery popcorn at the theater, but what about at home? Are there any popcorn makers that come close to the artery-clogging heaven found in the cineplex?
Gone are the days when your mom would put that pot on the stove, layer the bottom with oil, then toss those unpopped kernels in to make salty, buttery music, though there still may be some households that love old school popcorn. We won't even get into the microwave versions, other than stay away.
There are a number of different popcorn makers on the market. There are popcorn makers that go inside a microwave, there are electric poppers, and there are also traditional stovetop poppers that get you as close to old school as can be.
We are going to try to help you decide which popcorn makers are the best of the bunch. And, with the holiday season almost upon us, one of these recommendations could be the perfect Christmas gift for the popcorn lover in your family. It could also be a nice treat for yourself.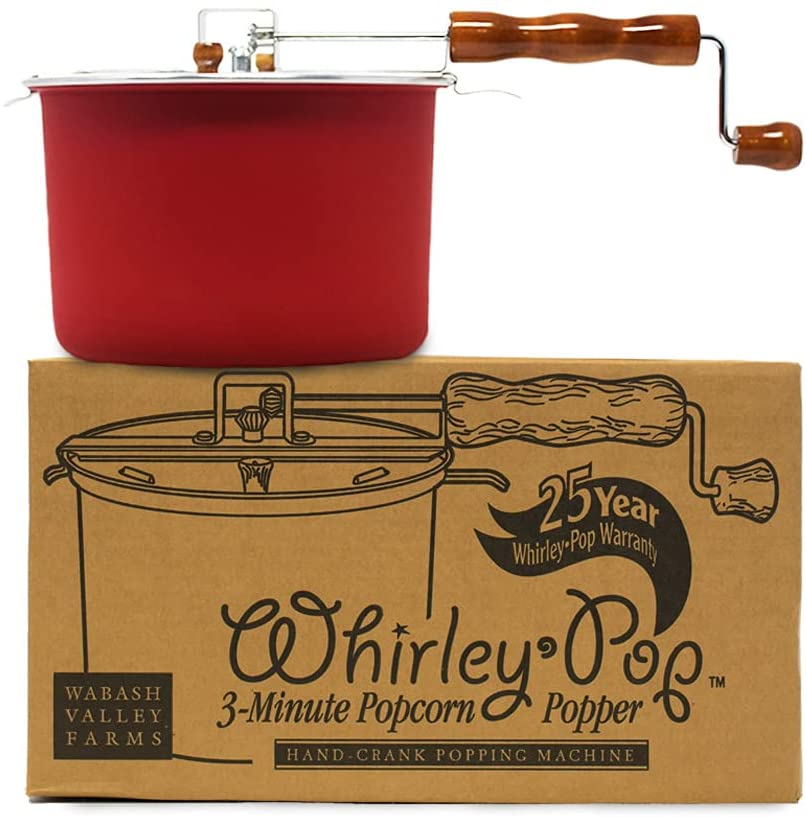 WHY WE LIKE IT – Off the bat, a popcorn maker with a name like Whirley-Pop is sure to elicit immediate smiles. Wabash Valley Farms is the maker of this impressive popcorn maker that comes with a 25-year Whirley-Pop warranty.
This popper has an old-school feel to it with a unique design. Built to go on a stovetop, the Whirley-Pop is a pot that you simply add oil and popcorn to. Then, you crank the wooden handle that turns the die-cast metal gears. Inside the Whirley-Pop is a patented stir wire that moves the popcorn kernels around to prevent burning.
Whirley-Pop guarantees perfect popcorn in 3 minutes. There is also no need to worry about a mess or a big clean-up. The popcorn maker has a removable lid with quick-release clips, making clean-up a snap.
PRICE – $35.15 on Amazon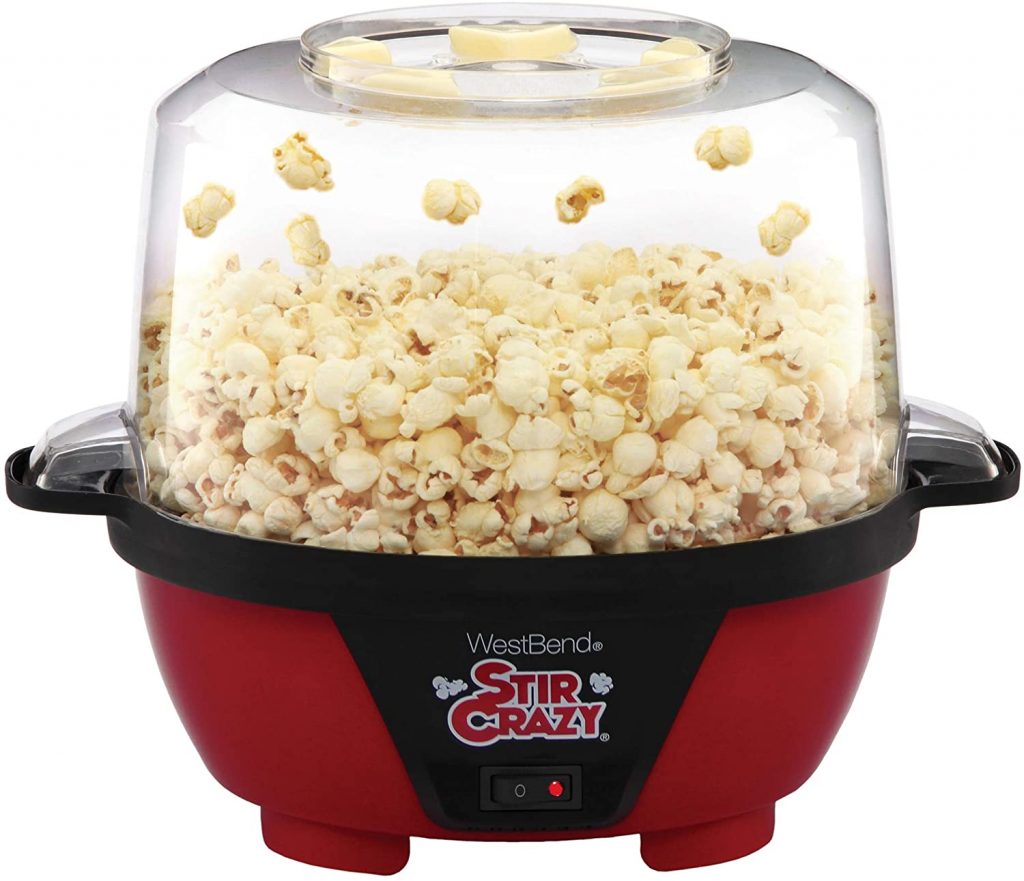 WHY WE LIKE IT – West Bend has in itself an electric popcorn maker with a lid that also doubles as a 6-quart bowl. The lid is vented for popping ease, then can be closed up with an included cover for easy eating.
Inside the Stir Crazy is a stir rod that moves around the unpopped kernels until they are all popped and fluffy. The Stir Crazy surface features a nonstick coating, making burnt popcorn a nonfactor. It also makes for easy cleanup as well. Need more popcorn? Just empty the 6-quart bowl and fire it up again.
PRICE – $39.99 on Amazon
Article continues below headlines
---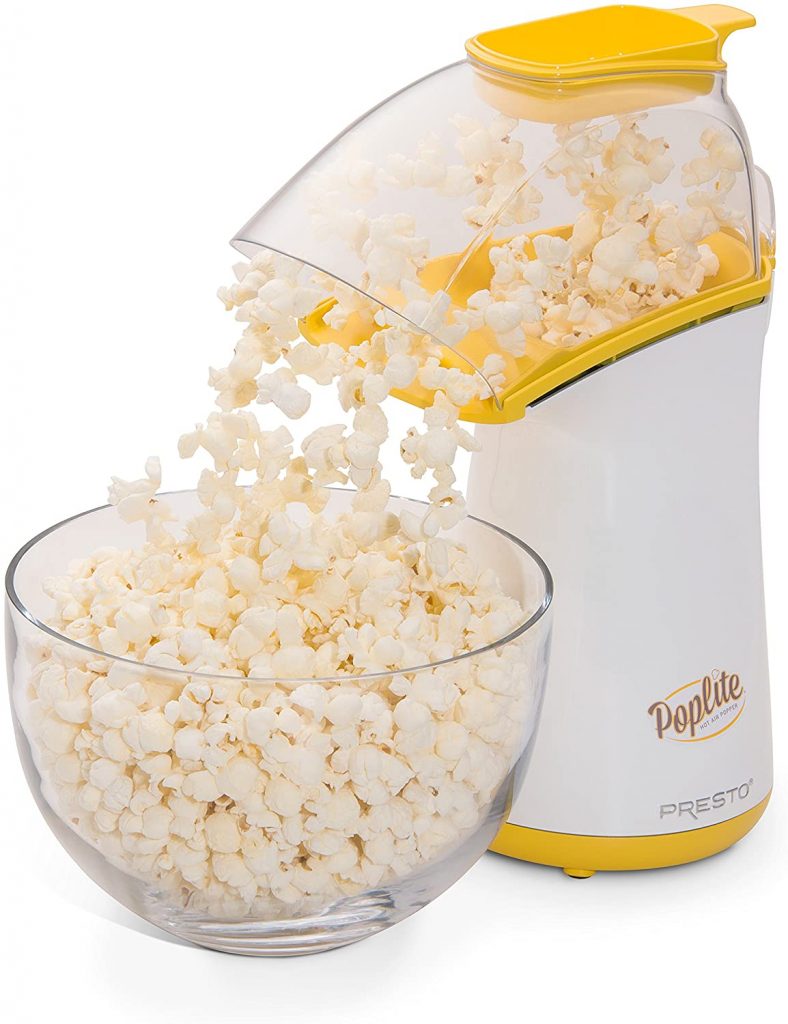 WHY WE LIKE IT – This popcorn maker is for those who don't wish to cook their popcorn with oil. The Presto PopLite is a hot air popper. Presto promises very little to zero unpopped kernels with each batch.
The PopLite is a simple setup. You measure in the kernels with the attached measuring cup, pour them into the unit, and plug it in. If you do wish to add some butter to your corn, the measuring cup attaches to the top of the popper where you can add butter to it and have the heat melt the butter.
The PopLite is a smaller unit, so large families may shy away from this. But if you're a solo act or plan on curling up with a loved one for movie night, PopLite is the answer.
PRICE – $24.90 on Amazon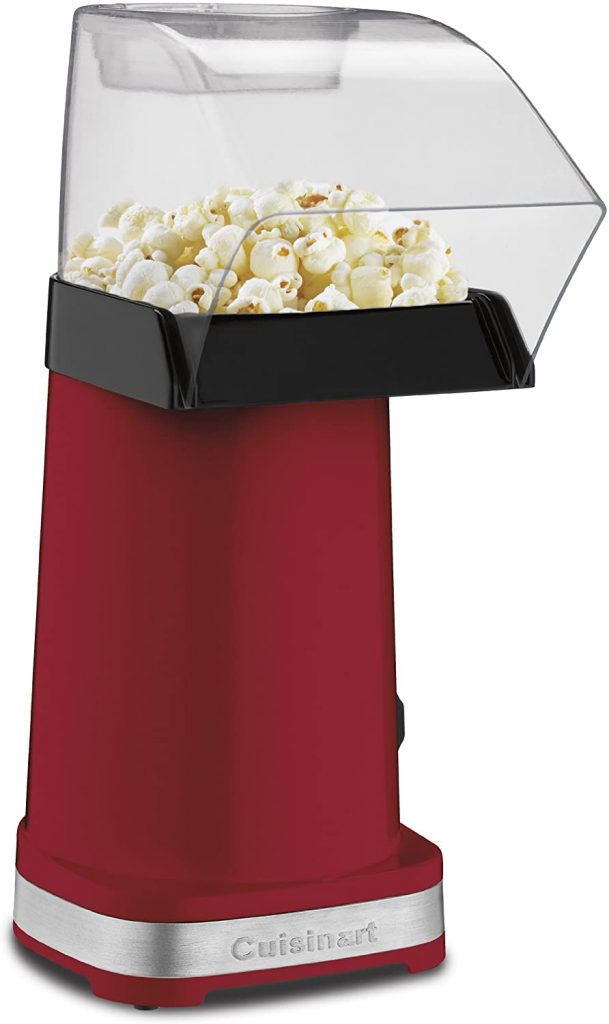 WHY WE LIKE IT – While the price may be hard to swallow, the end result is not, especially if you don't care much for popcorn popped with oil. Much like the Presto Poplite, Cuisinart's popcorn maker is another hot air popper. Oil is not needed, just the hot air it produces.
Cuisinart promises up to 10-cups of perfectly popped corn in 3 minutes. It also comes with a removable chute and a butter warming tray. The EasyPop can store its electrical cord safely and is controlled with an on/off switch.
The only drawback with this unit is the price. But if the price doesn't matter, Cuisinart will deliver a nice bowl of popcorn.
PRICE – $114.42 on Amazon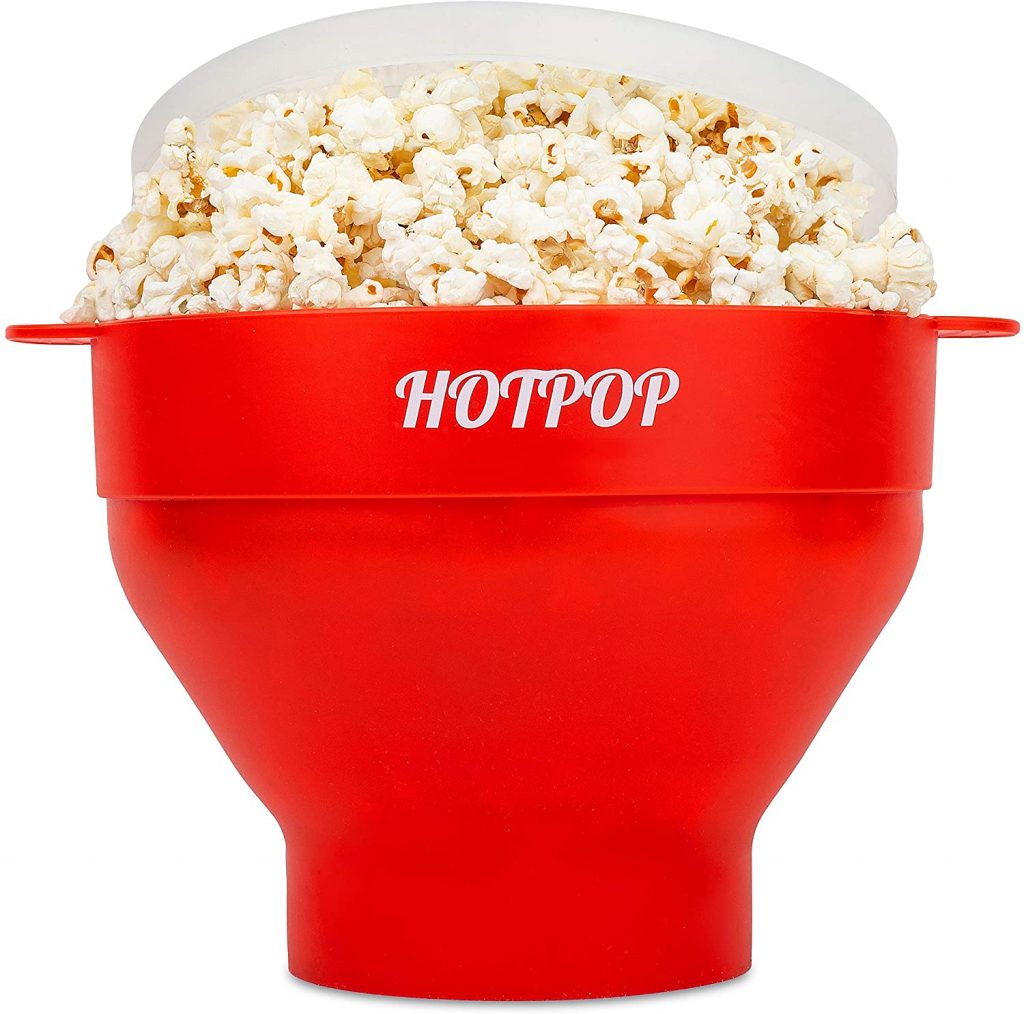 WHY WE LIKE IT – It doesn't get any simpler than the HotPop Microwave Popcorn Maker. First off, it's the "original," so you know it's a great product. Secondly, the HotPop is made with silicone and not glass. As we all know, glass popcorn poppers can be fragile beasts and have the tendency to burn hands. They will also shatter if one of the little kids decides to drop it.
The HotPop comes with a safe lid and built-in handles for easy use. The HotPop's bowl has a unique design that spreads the popcorn kernels out evenly resulting in very few unpopped kernels.
All you need to do is add a smidge of oil to the bowl, add your kernels and any other flavorings you wish to introduce to your popcorn. The HotPop is also easy to clean and store for the next time you want to have a great bowl of popcorn. You also can't beat the price.
PRICE – $11.99 on Amazon
FINALLY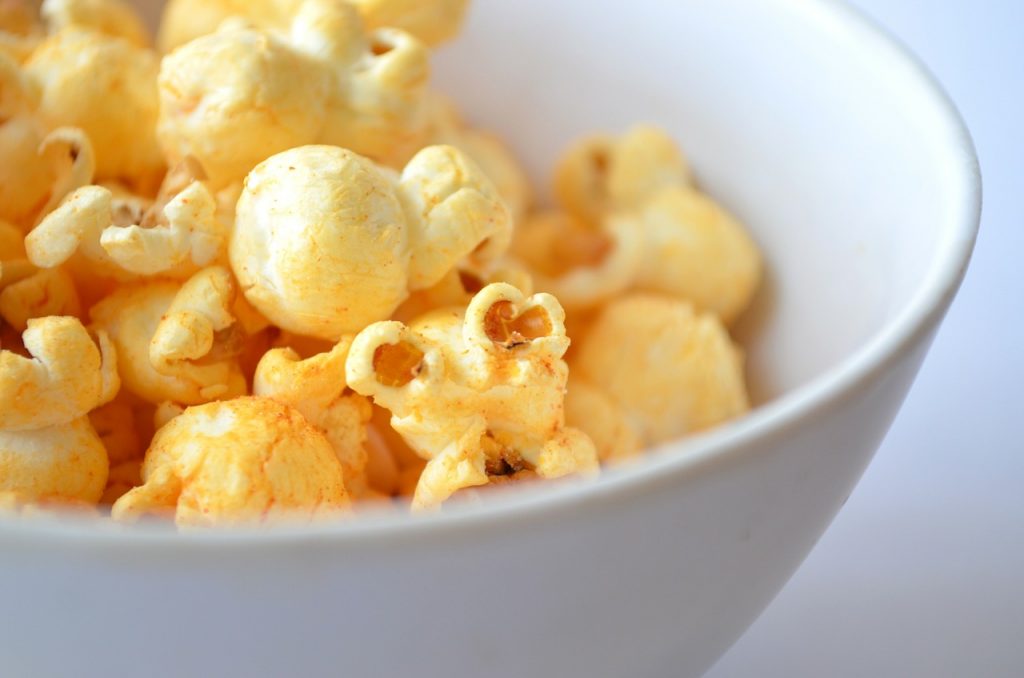 Chances are, just by reading this article, you're beginning to jones for a big bowl of popcorn. Who can blame you? The above suggestions are just that, but ones that can go a long way toward your nighttime happiness.
If you are old school in your ways, Wabash Valley Farms Whirley-Pop is a great popcorn maker. Easy to use with a crank that offers perfect popcorn. If oil is a no-no for you, the hot air poppers are also solid suggestions, although Cuisinart's price tag may be a bit steep for some.
Either way, get yourself a popcorn maker and do it stat. Christmas is coming and there are holiday movies on your calendar. A nice bowl of popcorn will help make your evening.