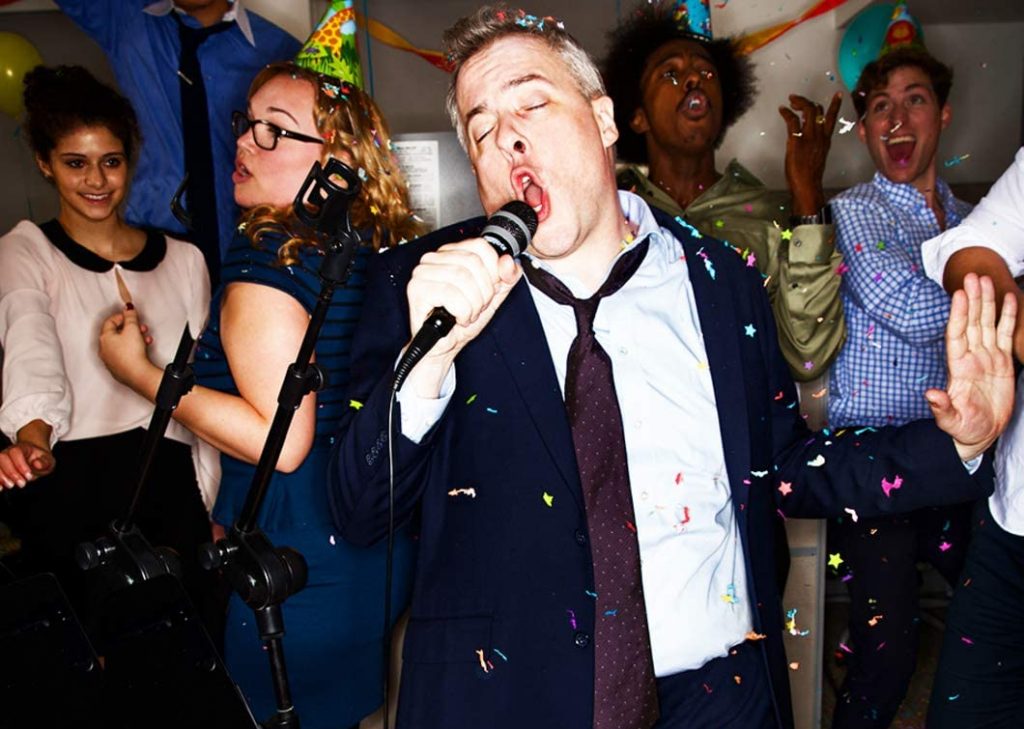 Are you one who loves to entertain? Do you adore getting together with your family and friends and enjoying yourself for hours while you devour some delicious food, make great conversation before ending the night with some fun activities? Then you should consider investing in a karaoke machine for your next get-together.
Imagine the memories that will be made as you, your family, and friends spend hours belting out some awesome tunes. Think of the laughs that will ensue as you separate those who can harmonize from those who can't hold a note. Just entertaining the idea of how many minutes of fun having a karaoke machine at home could elicit is reason enough to consider investing in one. Check out our picks for the very best karaoke machines worthy to be the main attraction when you want to party like it's 1999.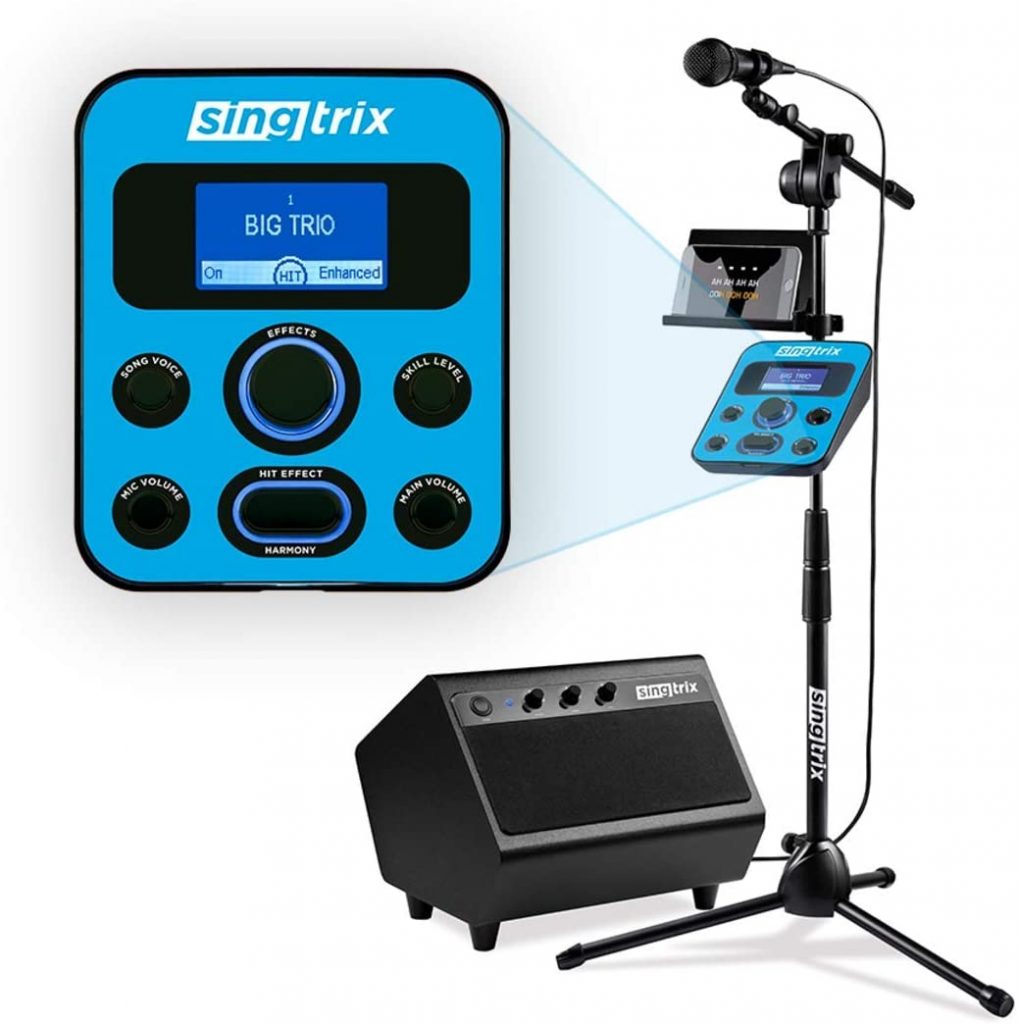 WHY IT'S THE BEST – The Singtrix is the epitome of everything that a karaoke machine should be. The Singtrix is a product that came out of the minds of those responsible for the game Guitar Hero. A decade or so ago Guitar Hero was the pinnacle party game and the Singtrix is the evolution of that super engaging group experience. The Singtrix is loaded with tons of awesome effects that will take your karaoke experience to the next level. There are over 375 different effects that give users the ability to adjust their system to meet different skill levels. Some of the more impressive effects include a 4-part harmonization option and natural pitch correction.
The system is designed as a quick to set up plug-and-play so you can get right to singing. It comes with a 40-Watt Stereo PA with a built-in subwoofer, an adjustable pro mic stand with boom-arm, and a weighted and balanced microphone that is attached to a generous 10-foot-long cable. There is even a spot to hold a tablet on the mic stand.
Get your party started with the Singtrix for $399.99 on Amazon.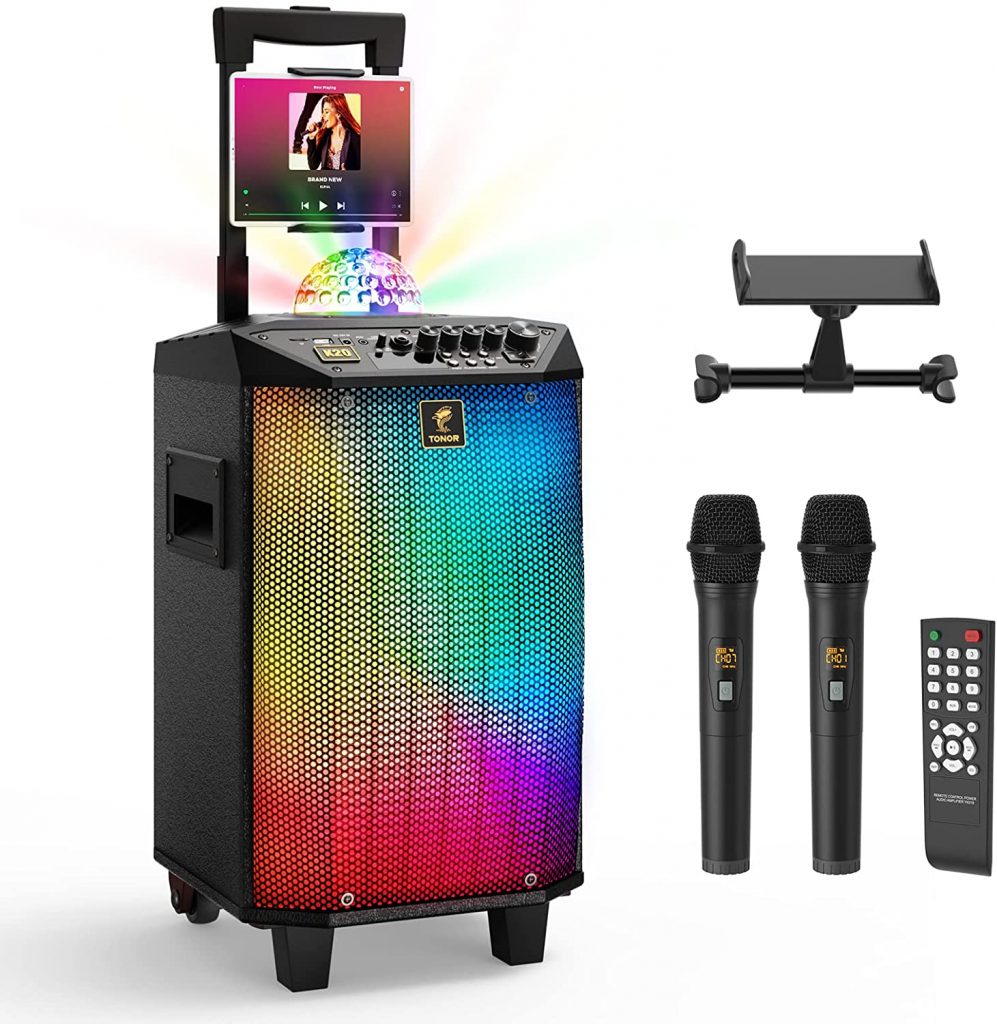 WHY IT'S THE BEST – This karaoke machine is ideal for those looking for an option that the entire family can thoroughly enjoy. It was designed with the ability to make everyone – kids and adults alike – sound like a singing superstar. It not only comes with a quality subwoofer that puts out some great bass, but there is an integrated disco ball so that every living room can look like a dance floor plucked right out of the 1970s.
The Tonor K20 is super easy to set up and has the capability to connect to a wide variety of mobile phones, tablets, and other smart devices. There are also USB and auxiliary connections for optimum versatility. This karaoke setup includes one karaoke machine, two wireless microphones, one 15V/2.4A adapter, one RCA to 3.5mm cable, one 3.5mm to 3.5mm audio cable, one remote, four foam covers, one tablet holder, and one bag for storage.
Get your fiesta rocking and rolling with the Tonor for $279.99 on Amazon.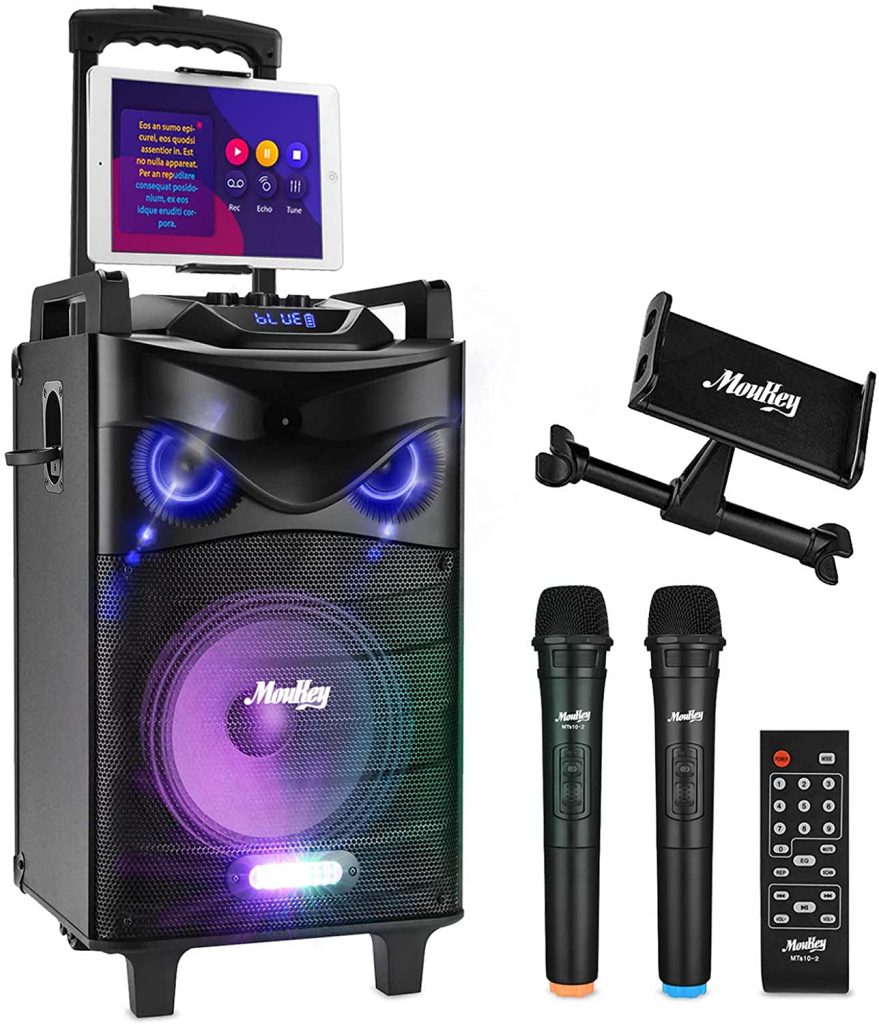 WHY IT'S THE BEST – The Moukey is a great karaoke machine that also conveniently can be used as a PA system. It has a capable speaker with two decent microphones that output sound at superior quality. It streams songs via Bluetooth from a compatible smartphone or tablet.
The Moukey also takes the karaoke ambiance up a notch with its authentic DJ lights. This machine is completely wireless so you can freely roll it indoors and outdoors as needed, so when it's time to take your party from the living room to the backyard you can do so without a second thought. The multi-functional Moukey comes with a 10" subwoofer, two mics, a remote, and an attachable tablet/phone holder.
Have your get-together jumping in no time with the Moukey for $239.99 on Amazon.
Article continues below headlines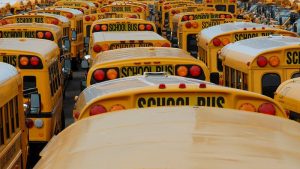 ---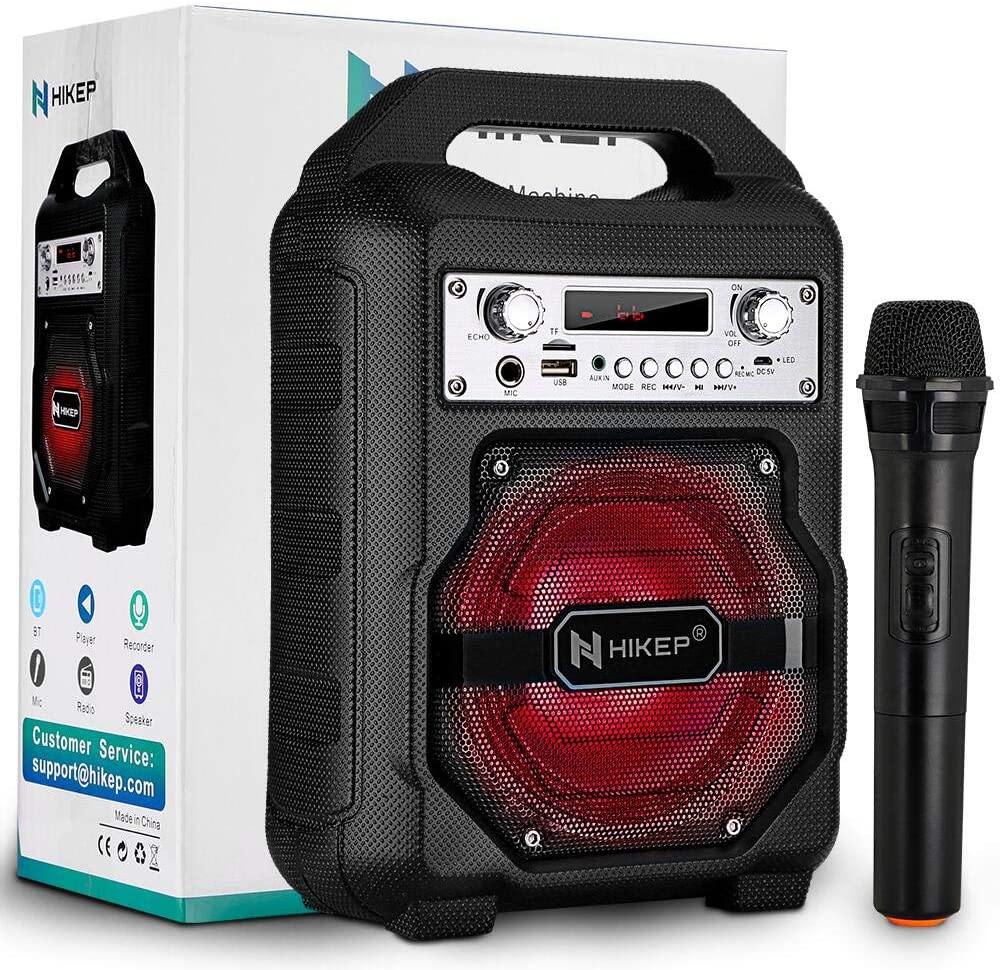 WHY IT'S THE BEST – The Hikep is a little machine that packs a perfect karaoke punch. It has built-in Bluetooth so it can connect to whatever device you wish to play your music off of. As an added convenience, this system can also be used a portable speaker, PA system, and you can even use it to listen to the radio as it comes with integrated FM functionality. The Hikep ships with the karaoke machine itself, a wireless microphone, USB Cable, and a user guide to ensure that you get to belting out songs right as soon as you take it out of the box.
Start singing your heart out with Hikep for $62.99 on Amazon.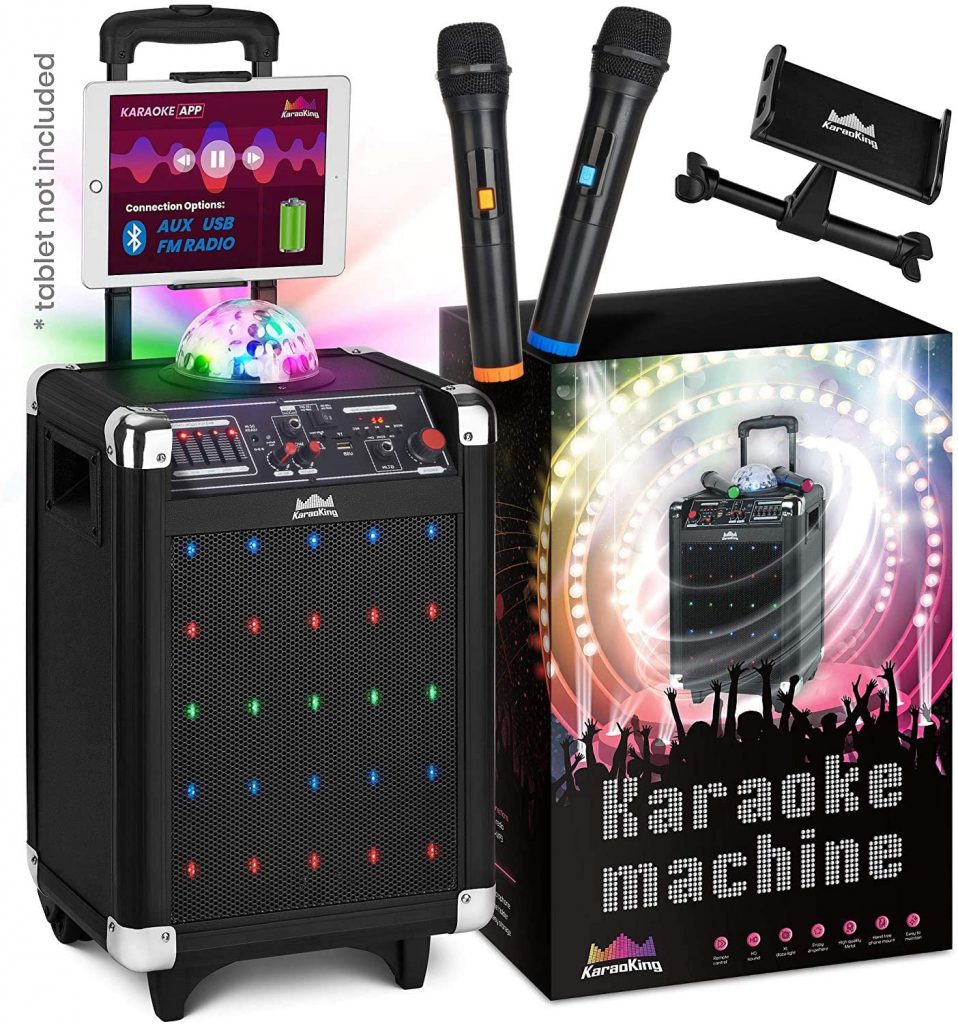 WHY IT'S THE BEST – The Karaoking is called "king" for a good reason. This machine delivers one of the most premier karaoke experiences that you can get at home. First and foremost, its integrated disco ball should not be overlooked, as it will only aid in the feeling that you are singing on center stage in front of a crowd ready to cheer and clap. Apart from exuding a stellar ambiance, the Karaoking delivers superb sound via a high-quality speaker and its two included microphones.
Additionally, this karaoke machine was designed with an easy setup in mind. Seamless connection options include USB, AUX, or Bluetooth. What's more is that if you want to sing along to FM radio, you can do that, too! The manufacturer also offers a 30-day warranty when you purchase any KaraoKing.
Hear the music and feel the beat with Karaoking for $229.99 on Amazon.
THE CONCLUSION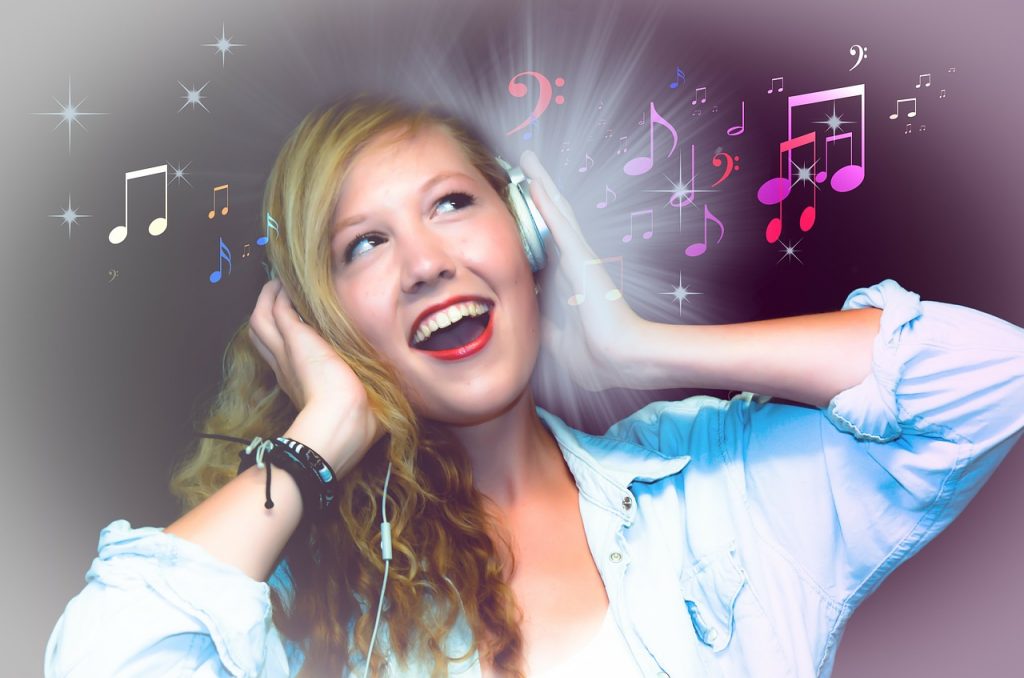 A karaoke machine is one of the best ways to get your party-goers into the groove and get the night off to a fun-filled start. Whether you are looking to unlock your inner 70s disco-faring, bell-bottom wearing self with the Tonor K20 or Karaoking or much prefer to feel like your a modern superstar with the Singtrix, the karaoke machines above will serve to fulfill your need to sing your heart out. So go ahead and sing along to the soundtracks of today or the classics of yesteryear with one of the best karaoke machines available.