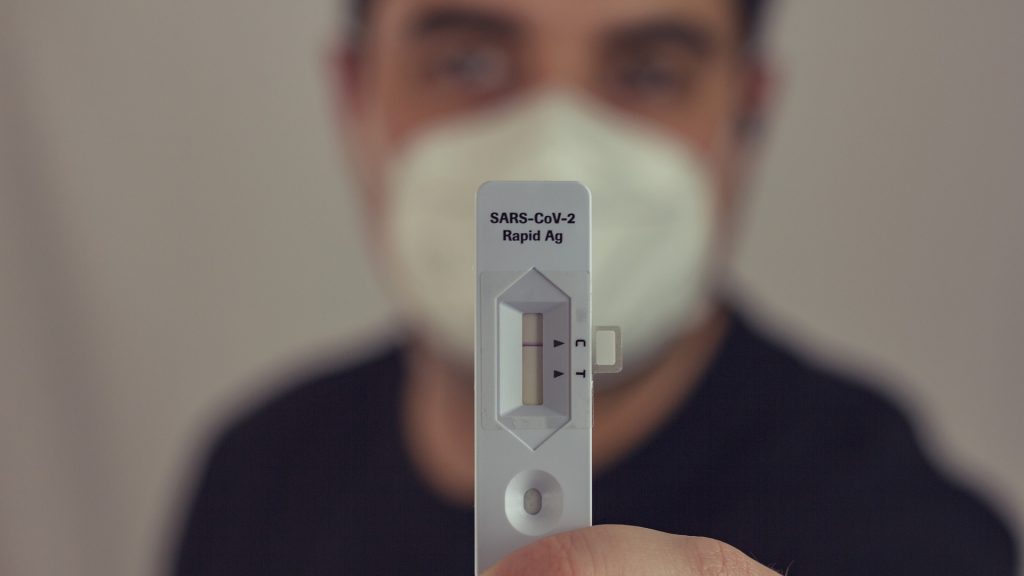 As the COVID pandemic continues to press onward with no signs of slowing down, testing for the virus remains at a high level. Most people either head to their local clinic, or hospital, or even COVID test sites to have the nearly painless procedure performed. You can get these done for free or pay a little (or a lot) extra to get rapid results. Then, there are at-home COVID-19 tests.
To alleviate leaving your home, especially if you're symptomatic, companies have begun to sell kits that you can use at home to diagnose the virus. With the number of COVID variants now floating in the air, access to these tests is becoming much easier and much more reliable.
So, with that in mind, we decided to round up the best FDA-authorized home test kits that you can purchase by ordering online. We would like to mention, we are not doctors here, so these are only suggestions and not substitutes for either mask-wearing or getting the COVID vaccine. It should also be noted that experts warn that these at-home testing methods may result in incorrect readings.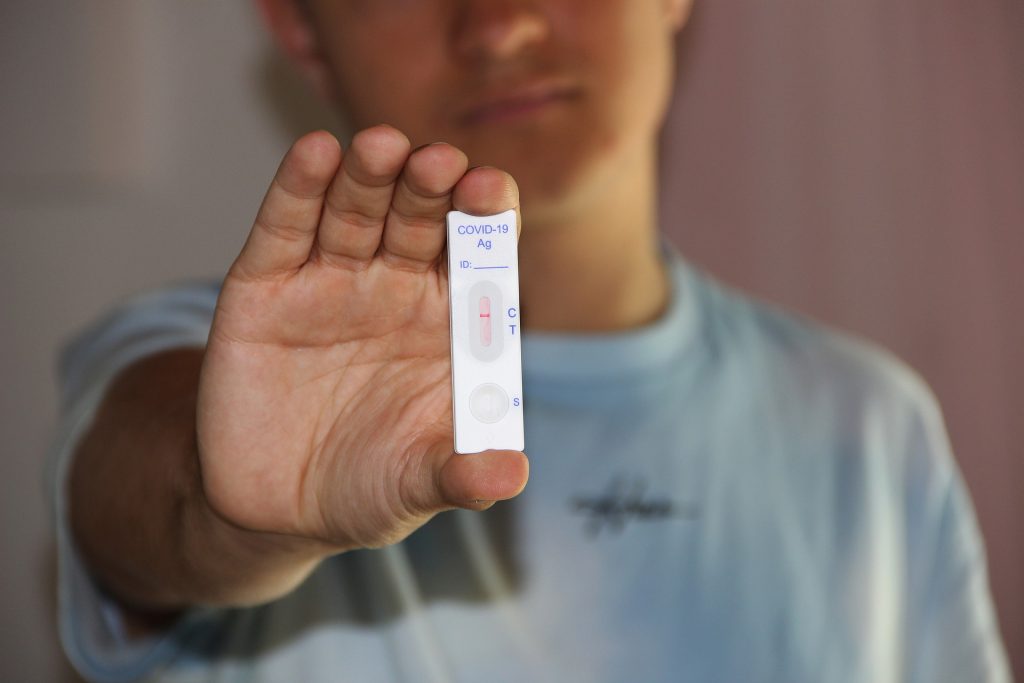 If you've already made that leap to get jabbed but begin to feel symptoms related to COVID, do not hesitate in getting tested. While the vaccine can help significantly lessen your chances of being infected and spreading the virus, it's primarily meant to lessen the dangers of the virus should you become infected. Even the CDC says so.
When it comes to at-home testing, there are two methods you should be aware of. First is the home collection testing. This is where you can collect your sample from the luxury of your home and then send them into a lab for analysis. Results typically take a few days. The second method is at-home testing. Here, you collect the sample at home, perform the test at home, and get your results within minutes. Of course, the benefit of this is that you can test more frequently with a much faster result. It should be noted that these tests may be less sensitive in diagnosing the virus than going to your doctor.
The most popular COVID test is the PCR molecular test. At the moment, there is no approved PCR testing available for at-home testing, though you can collect your sample and send it in. Let's take a look at the best of both forms of at-home testing, all of which have received FDA approval.
HOME COLLECTION TESTS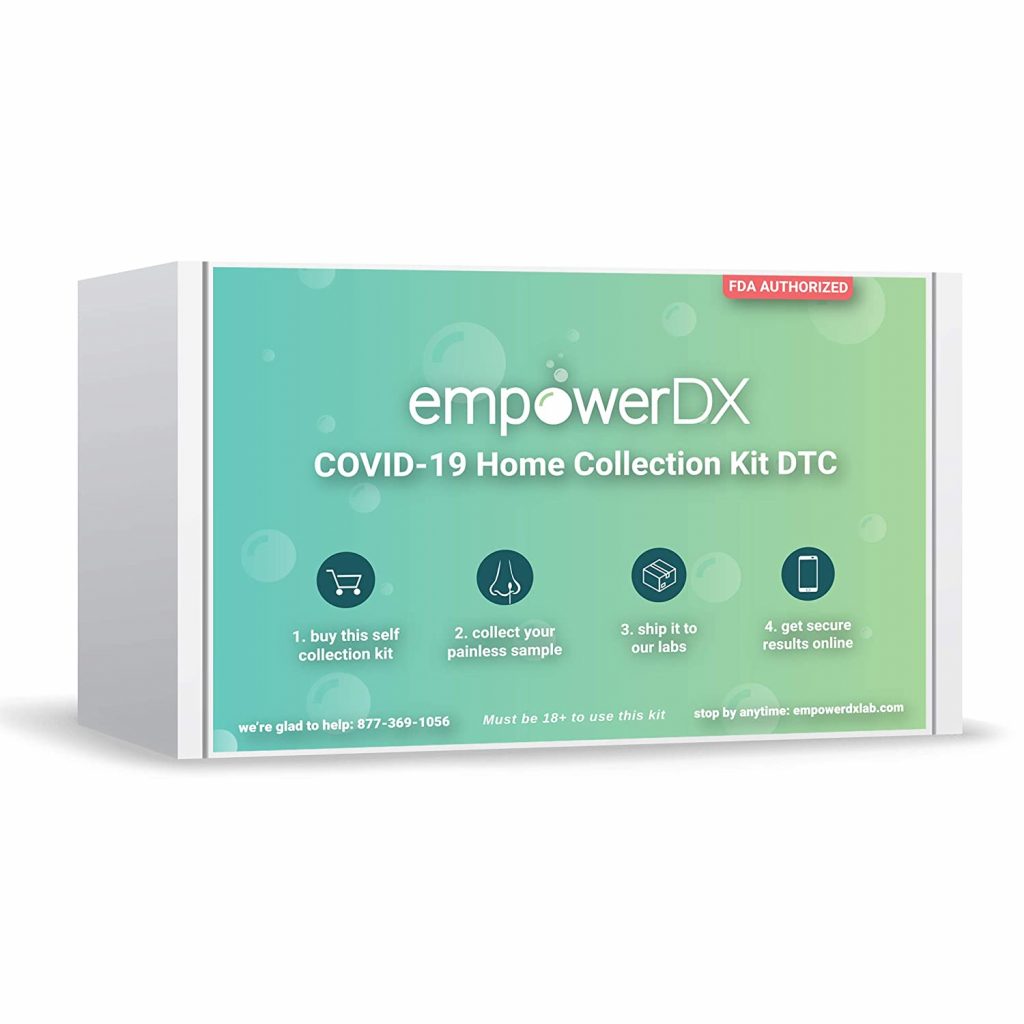 WHAT THEY DO – This at-home COVID-19 test is a simple (to some) nasal swab. After taking it, you simply mail it in to the company whereupon they will PCR test it for you. Your results, which typically arrive 48 hours after the lab receives your sample, will be delivered to you online. To make things easier, the kit comes with an overnight return label.
PRICE – $89.99 on Amazon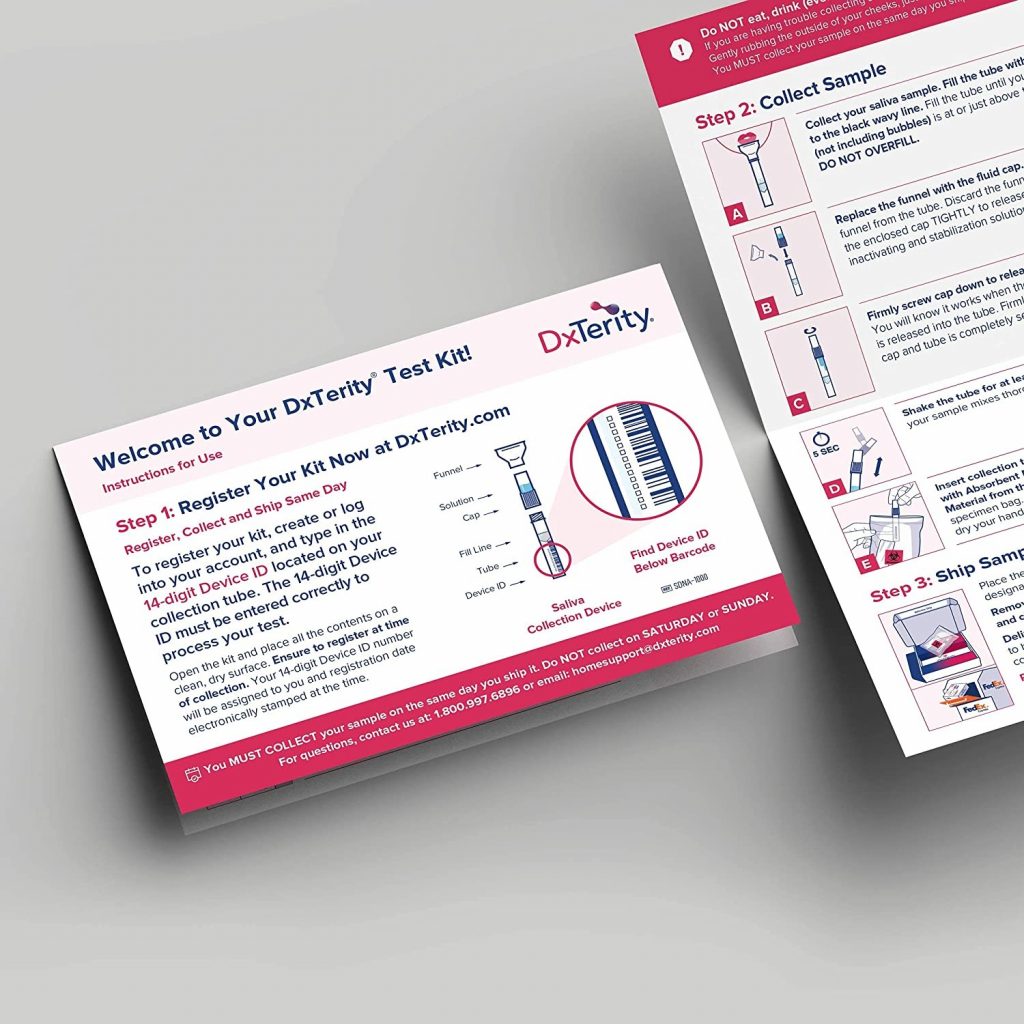 WHAT THEY DO – The DxTerity is less invasive in that there are no nasal swabs but instead they use saliva samples. Spit, box it up, and return to the lab with the prepaid shipping label that comes with the kit. DxTerity says results are available from 24 to 72 hours.
PRICE – $99 on Amazon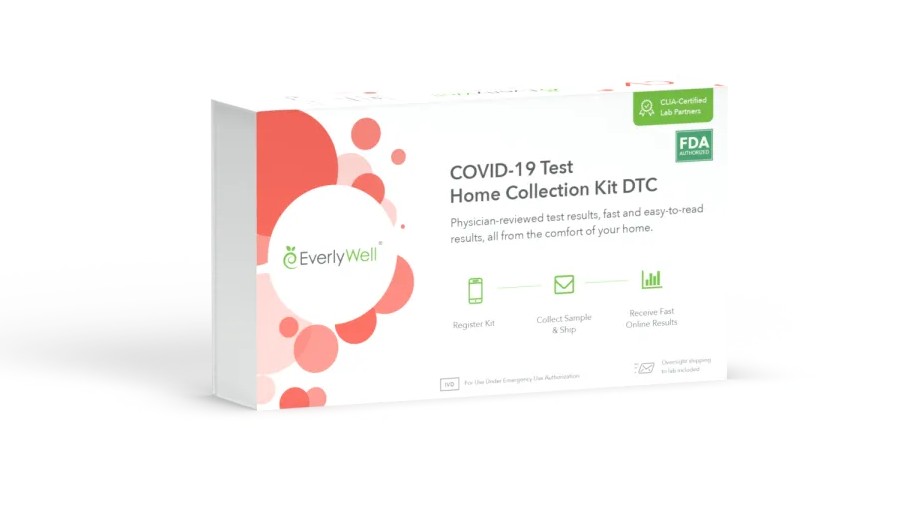 WHAT THEY DO – This Everlywell at home COVID-19 test kit is for ages 18 and above. Collect your sample with the nasal swab and mail it back to the lab. They will then perform a PCR test and get results back to you digitally within 24-28 hours of your sample arriving at the lab. One nice feature with this kit is that Telehealth consultants are available if your results are positive and there is no extra cost involved.
Article continues below headlines
---
PRICE – $109 on Everlywell website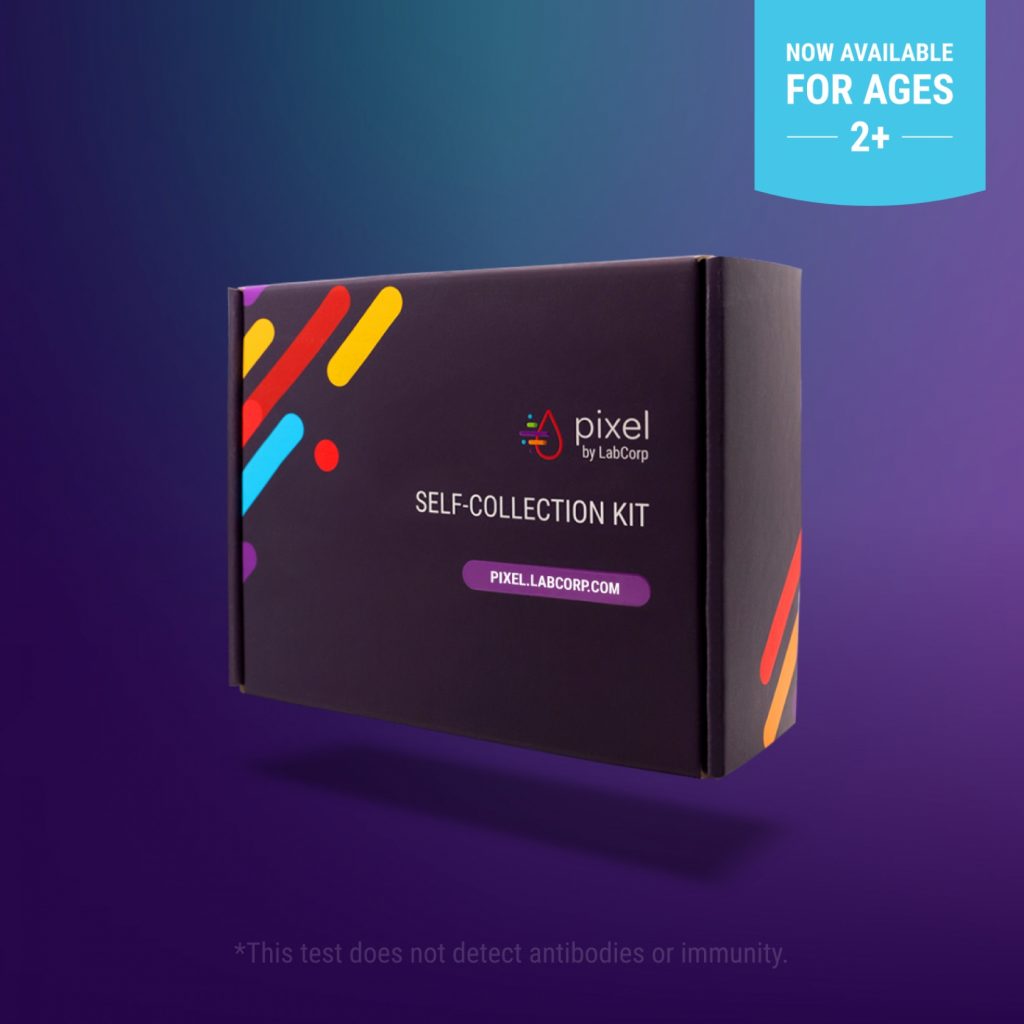 WHAT THEY DO – Pixel says its at-home COVID-19 test can be used by those 2 years old and above. This is another nasal swab test in which you send your sample into the lab. After they perform a PCR test, results will come a day or two later.
PRICE – $109 on the Pixel website
Now we'll move on to the at-home rapid result testing.
AT-HOME TESTING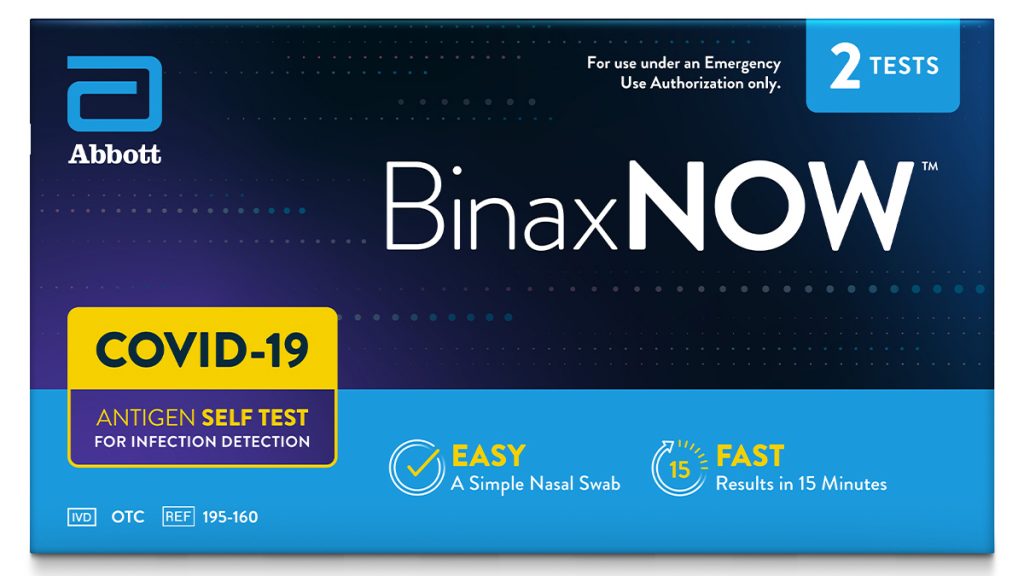 WHAT THEY DO – This true at home COVID-19 test comes with two tests that are meant for serial testing. BinaxNow says its users should test themselves twice within 3 three days but 36 hours apart. They provide the nasal swabs and the actual test (test cards and processing fluid). Results are ready within 15 minutes.
PRICE – $14.00 at Walmart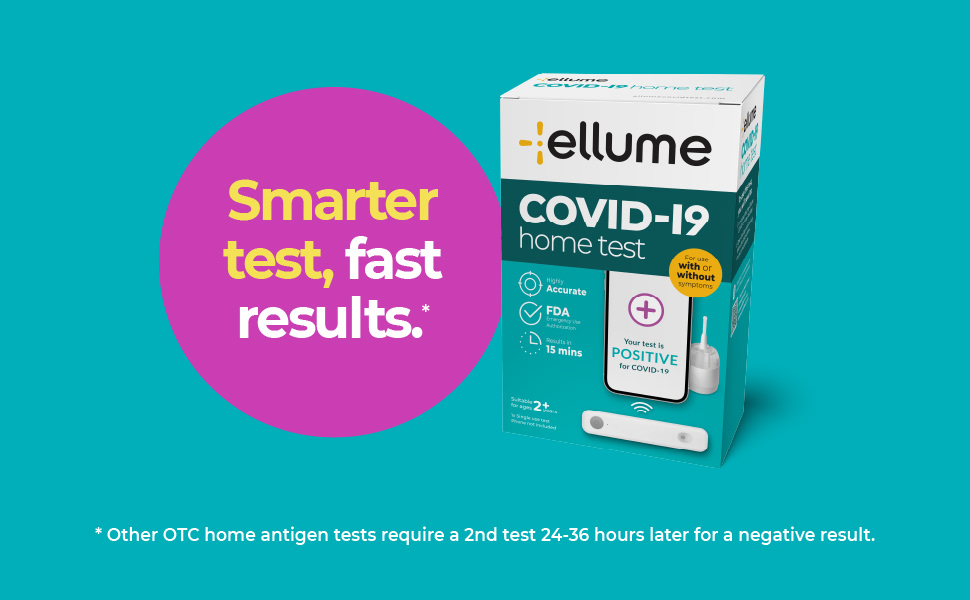 WHAT THEY DO – Ellume's at-home COVID test kit comes with materials allowing for one COVID test. You will get a nasal swab along with test cards and the processing fluid. For Ellume, though, it also comes with a Bluetooth-enabled analyzer that will require you to connect with your smartphone and their companion app in order to administer the test and get the results. Still, results will come in 15 minutes and the test can be used on those 2 years old and over.
PRICE – $38.99 at CVS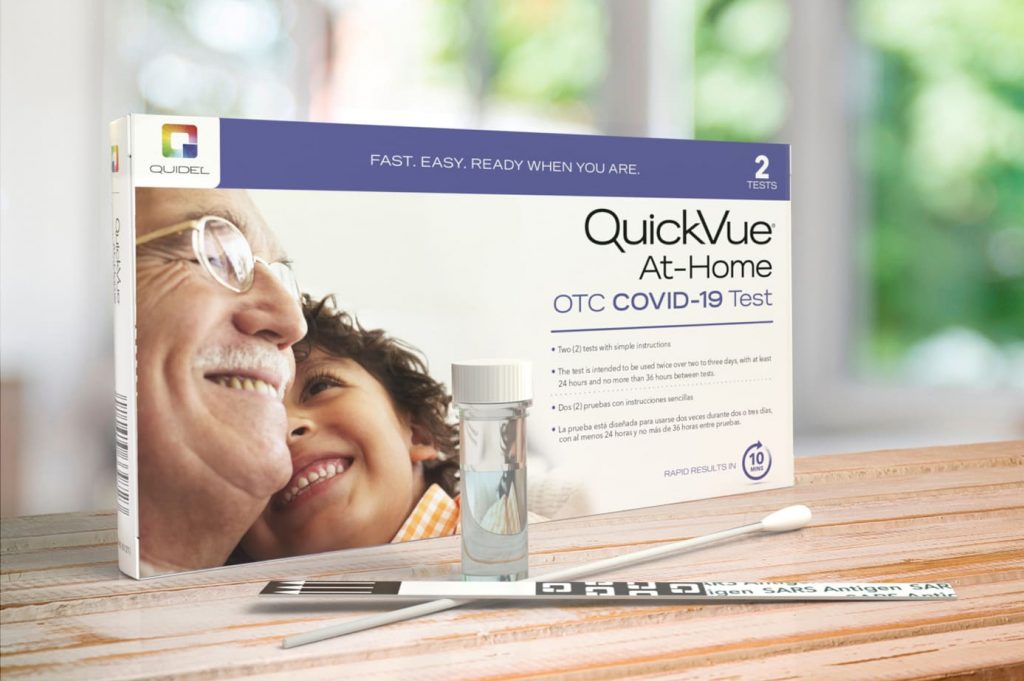 WHAT THEY DO – Quidel sells their at-home COVID-19 tests individually or in packs of 45. They have put this kit together for you to test two times over a two-to-three-day span with 24 or 36 hours in between testing. As with the others, this is a nasal swab that also comes with a test strip and solution. Quidel says their results come in 10 minutes and 2 years older and above can use it.
PRICE – $29.95 at the OPTUM website
TIME TO TEST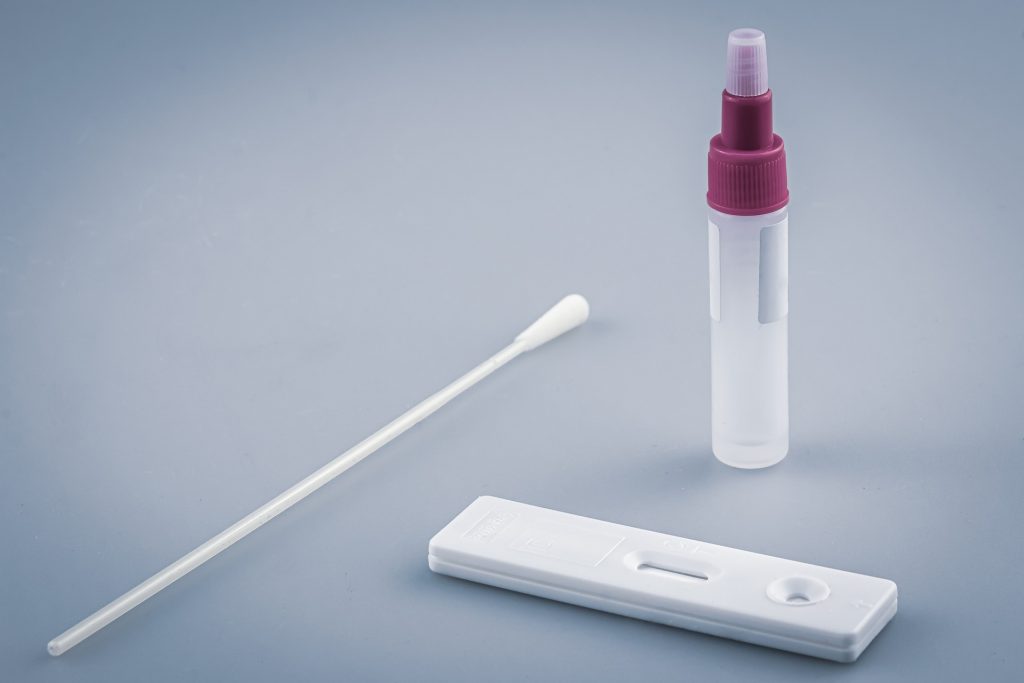 The first question you may want to ask yourself before spending any money is how fast you wish to get your results. If you want to know immediately, then the at-home testing is your best bet by far. If time isn't a factor but a more precise result is, then an at-home collection test would be in your best interest.
Either way and as with everything we suggest/recommend, do your homework and stay safe.