The Apple Watch Ultra has officially landed on the scene and is equipped with enhanced workout and safety features perfect for athletes at any level.
The new Apple Watch is here! The new Apple Watch is here! Yes, it's so exciting we had to shout it twice. Welcome, the Apple Watch Ultra.
Initially, Apple made us all think that there would be a "Pro" version, but ok, "Ultra" is close enough. We're on to you, Apple! This bad boy is sturdy and may even give the popular Garmin Watch (perfect for runners) a bit of a "run" for its money. Maybe.
Ultra Hip or Just Ultra Big?
First, let's talk about size. Because, well, it matters. As every Apple fan was gearing up for the brand's big reveal this year, weekend warriors were abuzz with the upcoming Apple Watch Ultra.
We knew, from leaked case designs, there would be, um, girth, and a brand new big button to look forward to. The new timekeeper (and a lot more) did not disappoint.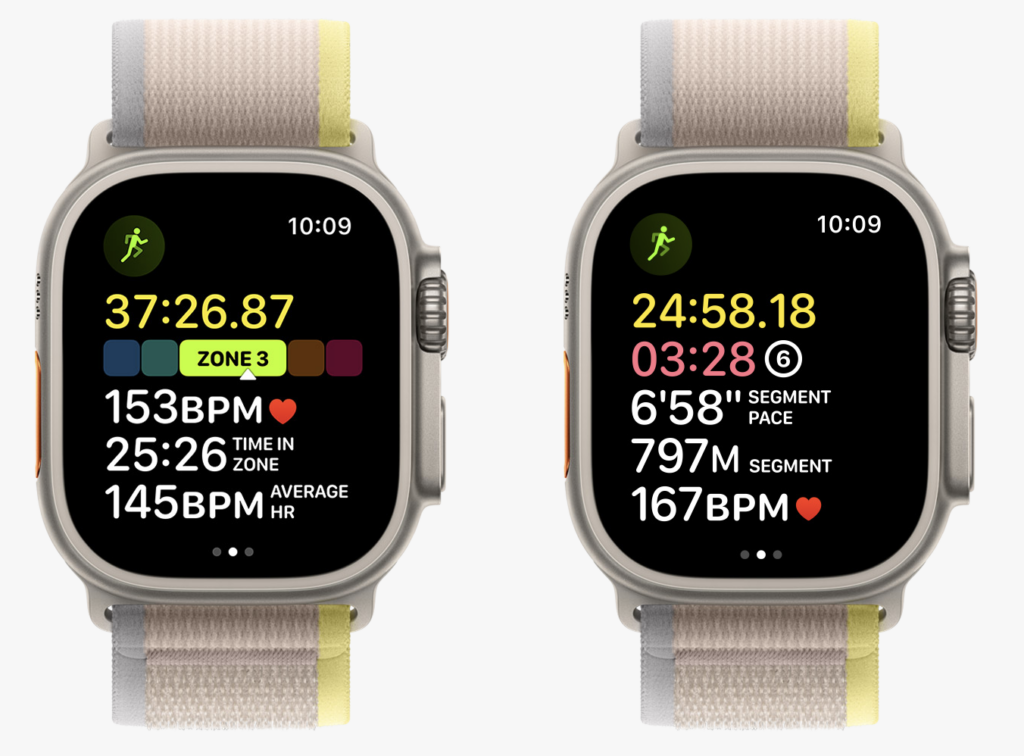 According to CNET, the watch will be a game changer for not just die-hard athletes, but for anyone looking to get outside and get their heart rate up. The Apple Watch Ultra is large, yes, but it's so easy to look at with a quick glance.
The price tag is a bit hefty at $799, but Apple fans will more than likely get their hands on it so they can wear it on their wrist with pride. The Apple Watch Ultra has a beefed-up Action button, with protection. No more leaning over, accidentally hitting it, and hearing Siri say, " I didn't get that. Could you try again?" Help us all if you accidentally called your ex.
The Apple Watch Ultra has an improved battery life, so much so that you don't have to charge it every day. According to reports, even those with smaller wrists don't notice much of a difference from the original Apple Watch. Hence, it doesn't "wear big." Which, interestingly enough makes sense as a descriptor.
As far as tracking your workout, you can even use it on a stationary bike or spin bike that you bought online that wasn't Peloton so you could save money. Look, all the money you saved can now go to the Apple Watch Ultra. It's all about balance.
Safety First And Second
We know that many people work out and exercise outdoors. A trend that we can thank the recent COVID-19 pandemic for. When you're outside, there is an increased risk of danger.
Anything from crashing into, well, anything depending on what you're doing, to being chased or becoming unconscious while you're out there on your own while trail running, for example. The Apple Watch Ultra is prepared for anything.
The Apple Watch Ultra has an 80-decibel siren which you can trigger if you feel unsafe, crash detection and fall detection, and of course emergency calling, and noise monitoring. Many folks will feel a little bit safer knowing there is an actual siren on their arm.
Hopefully, the debut of the Apple Watch Ultra will soften some of the harsh feelings left over by some recent anti-trust lawsuits. Apple will more than likely keep on its road to success. And now it can trail run, deep sea dive, and heck, run a full marathon to get there. And, wearers of this watch can, too.