Apple provides an enormous amount of monetary donations to The App Association, the company that publishes most smartphone apps, suggesting that Apple could have some control over the apps that are published and the ones that aren't.
Technology heavyweight Apple has been working with The App Association and its developers to ensure developers' voices are being heard. Or is it? It seems like Apple is in the firing line again this week, not with reports of more bugs and system problems in the iPhone 14 series, released this week.
But for reportedly owning a majority stake in the company, The App Association. It has been described this week that Apple has developed a strong relationship with the company, funding over half of their reported donations.
The App Association
The App Association is involved with developing most of the apps available for phones to use. It is the voice for thousands of app developers globally, ensuring they receive fair working environments and pay.
While Apple isn't a member of the association, it plays a dominant role behind the scenes in shaping the group's policy positions, according to the former employees of The App Association. In fact, on closer look, The App Association's lobbying agenda is aligned very closely with Apple. Even when Apple is in dispute with app developers, the company will still develop all of Apple's apps and games specifically for them.
While The App Association is not bound to Apple, more than half of its funding derives from the company, with former employees saying it is a much higher percentage. This collaboration shows how giant corporations pour money into various companies to promote their political agenda. The App Association's representatives regularly testify in Congress, file court briefings to defend Apple's position, and host annual meetings for lawmakers.
The head of a rival group, Coalition for App Fairness, stated that The App Association's representation of app developers is deceptive. Given their relationship with Apple, it could be seen as a glaring conflict of interest, "When you pretend to be something that you are not to make a point, that's bad for the law-making process."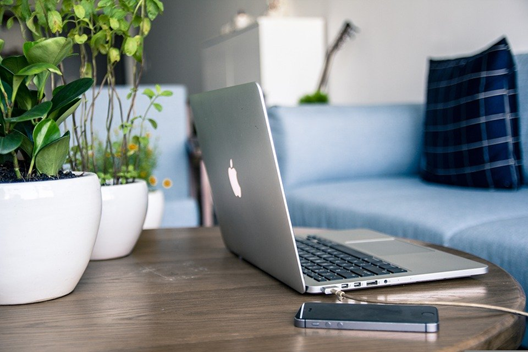 Defending their Position
As always, the Californian-based giant refused to comment on the new accusations, but The App Association has defended the company's role, claiming that it is laughable that Apple is fronting them. He claims they focus on "making sure the government is not making a negative impact on small businesses making cool software products."
The App Association executives are adamant that they base their policies on their members and do not take any direct orders from Apple. Still, they do take the tech giant's position into account. They declined to say the actual amount of funding they receive from Apple, stating that it is over half.
In 2020, The App Association received over $9 million from donors. This would suggest that Apple made a multi-million dollar contribution.
Apple's apps store is a virtual marketplace app, a lucrative business for both Apple and the app developers. The company takes 15%-30% of the sales, representing billions of dollars annually. While many app developers object to the fees and restrictions, Apple maintains that it is necessary so they can vet the systems and ensure the safety of all its users.
Apple and The App Associations' collaboration is lucrative for both parties, and on a surface level would seem that the tech giant is amplifying the voice of app developers. But on closer look, they are only collaborating with this company for professional gain.