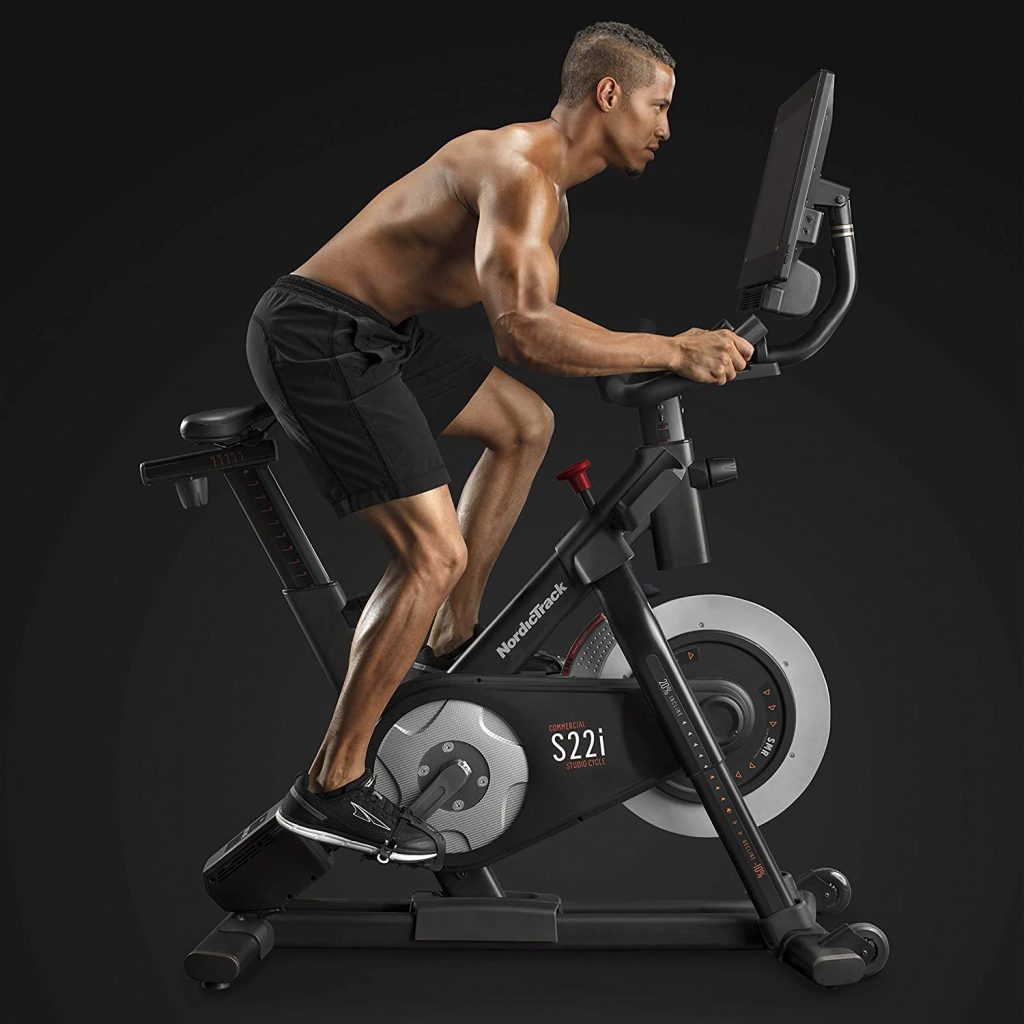 Getting enough exercise is an important part of maintaining a healthy lifestyle. However, ever since the pandemic gave rise to an immense increase in the number of people working from home, for some, it has become harder than ever to ensure they get an adequate amount of activity each day. In fact, surveys have shown that nearly 80% of American adults are not physically active enough. Alas, there is good news though. It's never too late to get up and get active. If you happen to be one of those who fall into that statistic and are looking to do something about then you have options.
With pandemic restrictions easing somewhat many people are opting to join up at their local gym or have committed to outdoor exercise regimens. But if going to the gym doesn't fit in your schedule and going outdoors isn't always practical then electing to exercise in your home can be just as beneficial and in some cases even yield better results because of how convenient it is. For example, purchasing a treadmill for your home gym experience is a great way to go.
However, if you are one who is looking for a more low-impact way to exercise in order to persevere the integrity of your joints, or perhaps running just doesn't appeal to you, then purchasing an exercise bike is both an excellent choice and will get the job done just as well as a treadmill. That being said, we have done our due diligence and researched the very best exercise bikes available online. Take a look that the stellar options we've discovered below.
NordicTrack Commercial Studio Cycle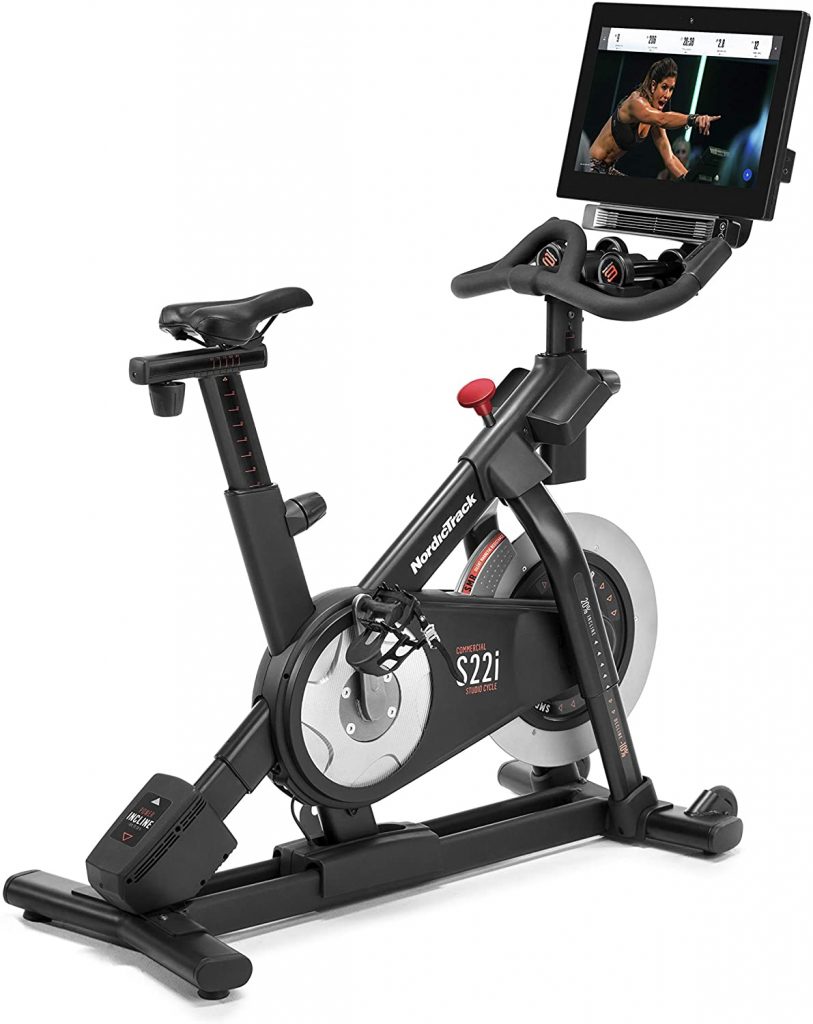 WHY ITS THE BEST – The NordicTrack is just an all-around excellent exercise bike. One of the best parts about this bike is that it comes with a 22-inch interactive HD touchscreen display that is capable of streaming live exercise programs through Nordic's proprietary iFit subscription service. Additionally, it has what NordicTrack calls Automatic Trainer Control. Those controls allow for the rider to set precise resistance schematics and other settings so that they can curate their perfect workout. This exercise bike is also ideal for apartment dwellers, especially those with grumpy neighbors because it comes equipped with Silent Magnetic Resistance (SMR) so every workout is nice and quiet. This particular bike also supports up to 350 pounds.
PRICE – $999.00 on Amazon
Echelon Connect Bike EX-5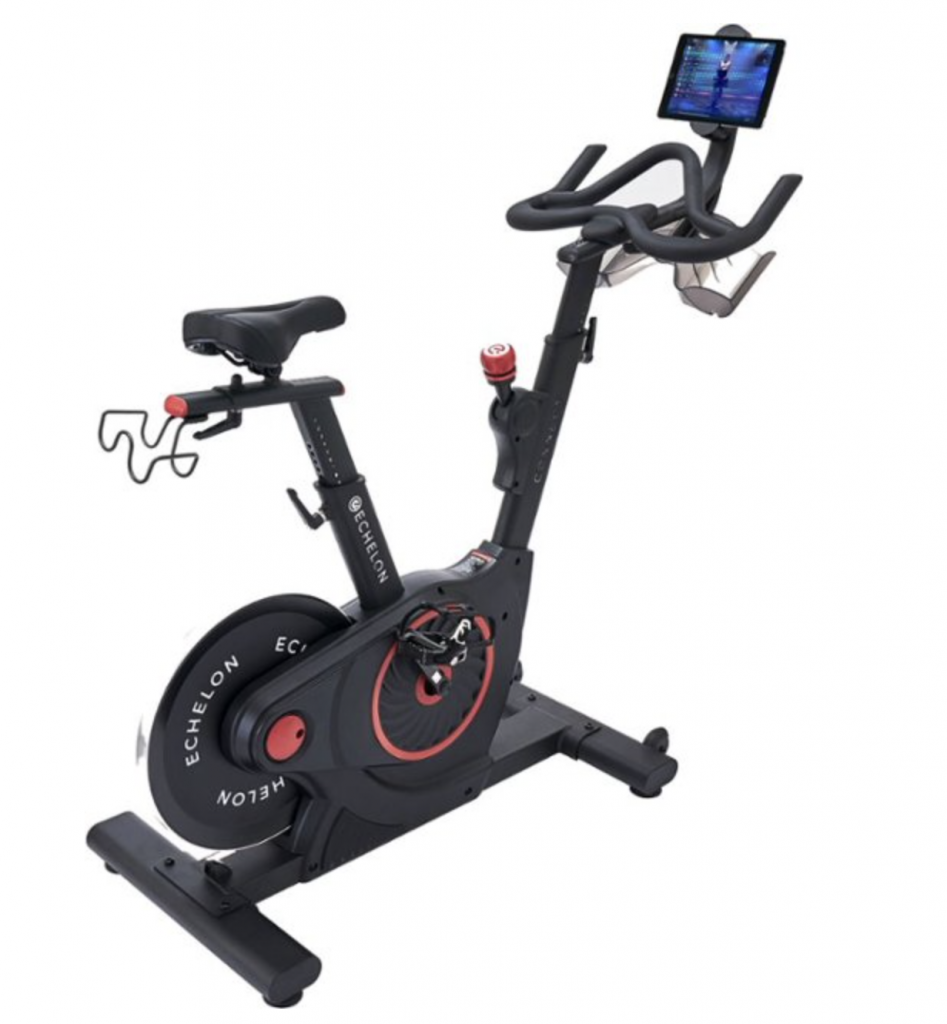 WHY ITS THE BEST – The Echelon Connect Bike is designed with both the avid cyclist and exercise novice in mind. Its smartly equipped frame includes elevated bullhorn handlebars as well as elbow rests, so a rider can alter their grip in a variety of ways to best suit their workout intensity. It comes with two-bottle holders so you can stay hydrated while you exercise and it can also accommodate cell phones and tablets that measure between 5.5" to 12.5". The smart device accommodations are great for those riders who love to have their phone nearby to adjust their workout playlist or for those looking to follow a cycling instructor off of YouTube.
For the most competitive cycling demographic, the Echelon exercise bike also comes with dual-sided SPD compatible pedals with toe cages and a vented competition-style seat. Additionally, Echelon also offers its own exercise subscription service with motivating instructors that are on-demand 24 hours a day/7 days a week.
PRICE – $999.99 on Echelon's website
Exerpeutic Folding Magnetic Upright Exercise Bike with Pulse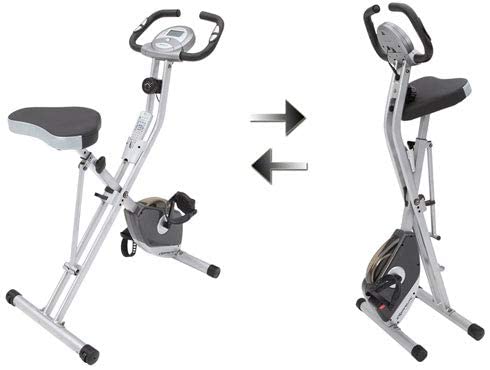 WHY ITS THE BEST – The Exerpeutic is for those looking for a good exercise bike that will get the job done on a budget. This particular exercise bike comes equipped with an LCD screen and sensors capable of displaying and tracking distance, calories burned, time, speed, and pulse. This model is also a good choice for those living in an apartment or if they live somewhere without enough room to have a dedicated exercise room or space because it folds up. It can support up to 300 pounds and its price is hard to beat.
PRICE – $143.55 (discounted 28% from its regular price of $199.99) on Amazon
Bowflex C6 Bike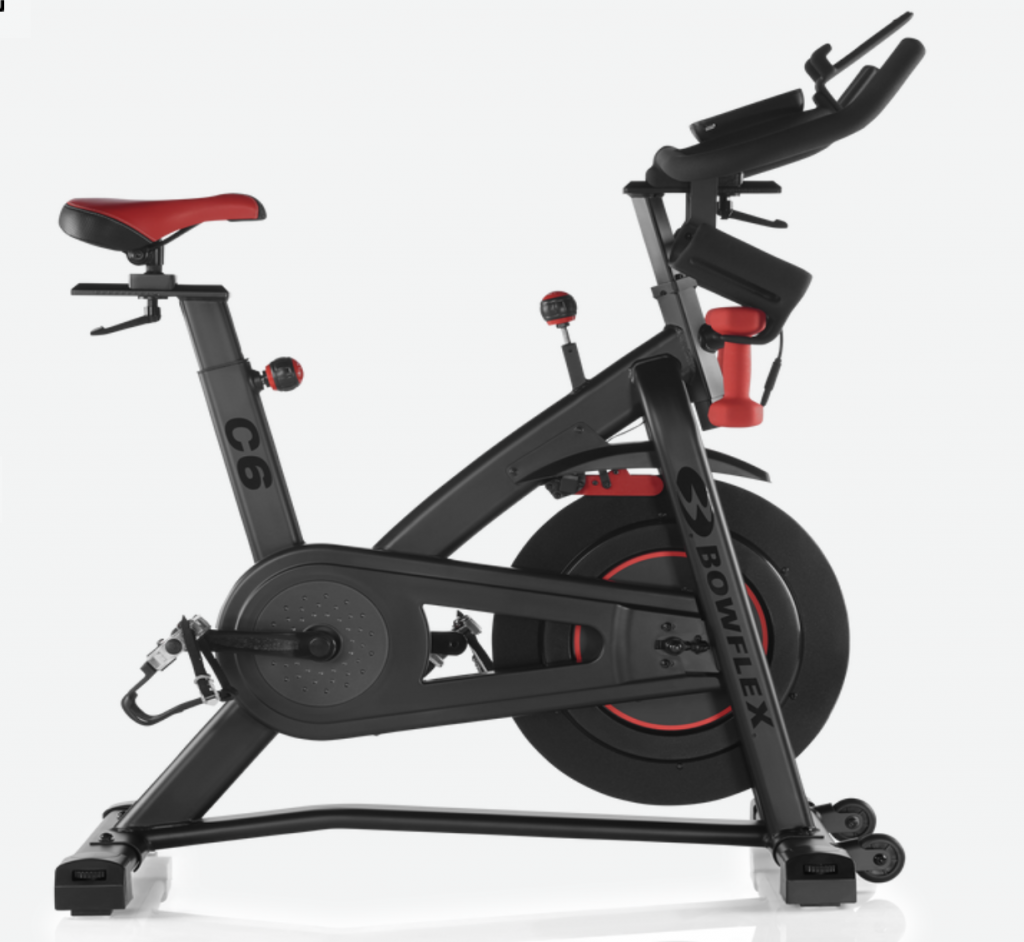 WHY ITS THE BEST – Bowflex is an established and trusted brand that has been around since 1986 and this exercise bike is a wonderful representation of Bowflex's longstanding industry reputation. It has a backlit LCD screen from which a rider can select workouts and track both their progress and heart rate. This particular bike comes with a 1-year subscription to Bowflex's JRNY app that features a plethora of tailored workouts. It, too, is a great option for those living in an apartment because of how quiet it is. Another great feature is the Bluetooth-enabled heart rate armband monitor so that riders can have a precise reading of their heart throughout the duration of their exercise regimen.
PRICE – $999 on Bowflex's website
Schwinn Fitness Indoor Cycling Exercise Bike Series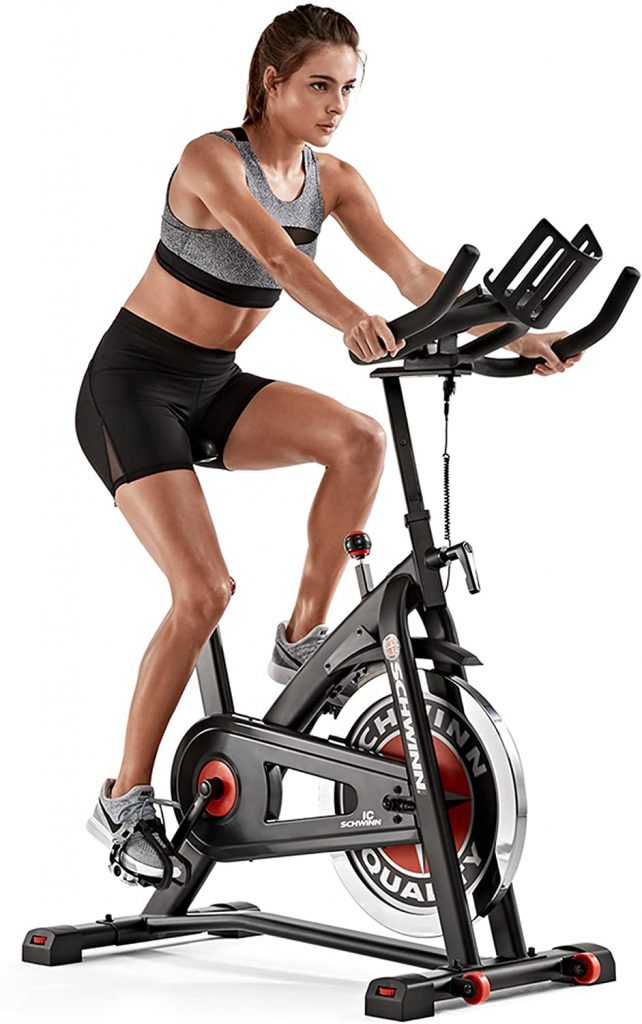 WHY ITS THE BEST – Schwinn is another household name when it comes to biking and exercising and its exercise bike is one example of proof as to why. It has an LCD console that monitors heart rate, speed, time, distance, calories, and rotations per minute. This bike is also a great option for professional cyclists looking to stay on top of their game in the off-season because it comes equipped with a fully adjustable ventilated race-style seat and dual SPD pedals that have both toe cages and clips. There is also an oversized water bottle holder, which is sure to come in handy for the more intense or longer duration workouts where staying hydrated is key.
PRICE – $539.98 on Amazon
The Conclusion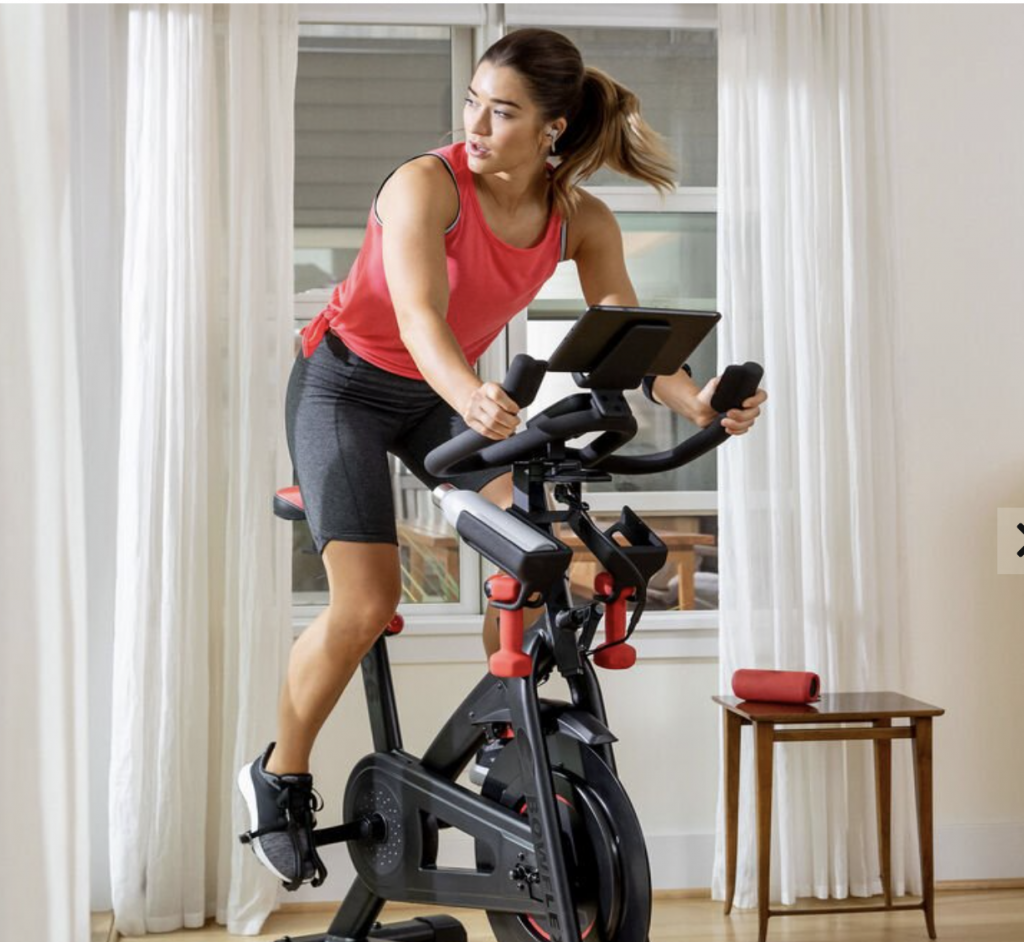 If you're one who is looking for an exceptional exercise alternative to the gym or even another type of home workout machine then the exercise bikes above will not only get the job done but will do so and then some. Working out at home is not only convenient but it's becoming more and more preferred due to our rapidly shifting society. An exercise bike, along with a fitness tracker to record your daily progress offer the perfect solution for someone who has embraced the work from home life, or even an exercise enthusiast who has fallen in love with the convenience of having their favorite workout machine at home to use at their leisure. It's almost a new year, solidify that resolve and get peddling!