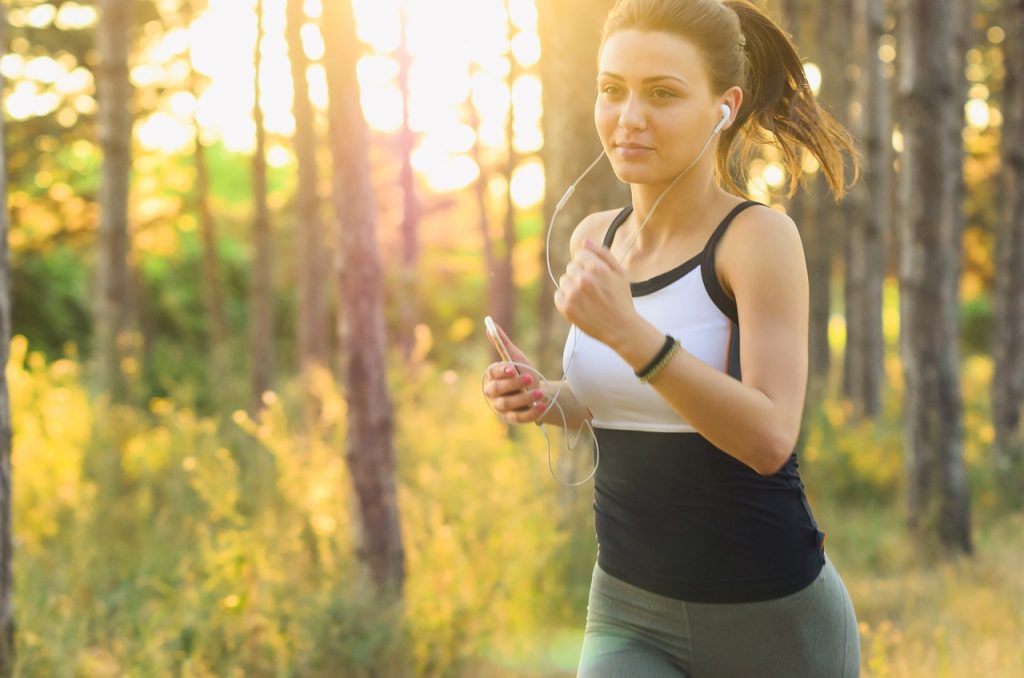 As the world continues to slowly come out of its pandemically-induced malaise, more and more people are getting back to the gyms, the tracks, and the streets to shed two years-worth of their coronavirus weight. In those two years, there has seen a great improvement on fitness trackers; tools that are great for helping one get more active, get more sleep, and get more in tune with your overall health.
A good fitness tracker will help you track and measure your progress on all things health-related and they will also tell you how hard you're pushing yourself and if you should be pushing that hard. A fitness tracker is wrist-worn and measures your heart rate, it can read your blood oxygen level, it is a device you can take swimming with you, and it can tell you if you've gotten enough rest.
Some of the very best fitness trackers also work double-duty. If you are not working out, your fitness tracker may be able to play music, answer texts, even help you pay for groceries. There are so many great things a good fitness tracker can provide.
But as with the great home theater systems or smart home devices we've talked about in the past, there are a number of great fitness trackers out there. With so many, just how do you know which ones are the best of the bunch? Well, that is where we come in.
TMB has taken a look at a number of fitness trackers to try to come up with a solid list for you. These models are impressive in their own rights and offer everything you could want out of a fitness tracker.
On top of our top selections, we are also going to list off a few "best mentions." These are fitness trackers that are also great selections that you may wish to consider when you're searching for the fitness tracker that works best for you.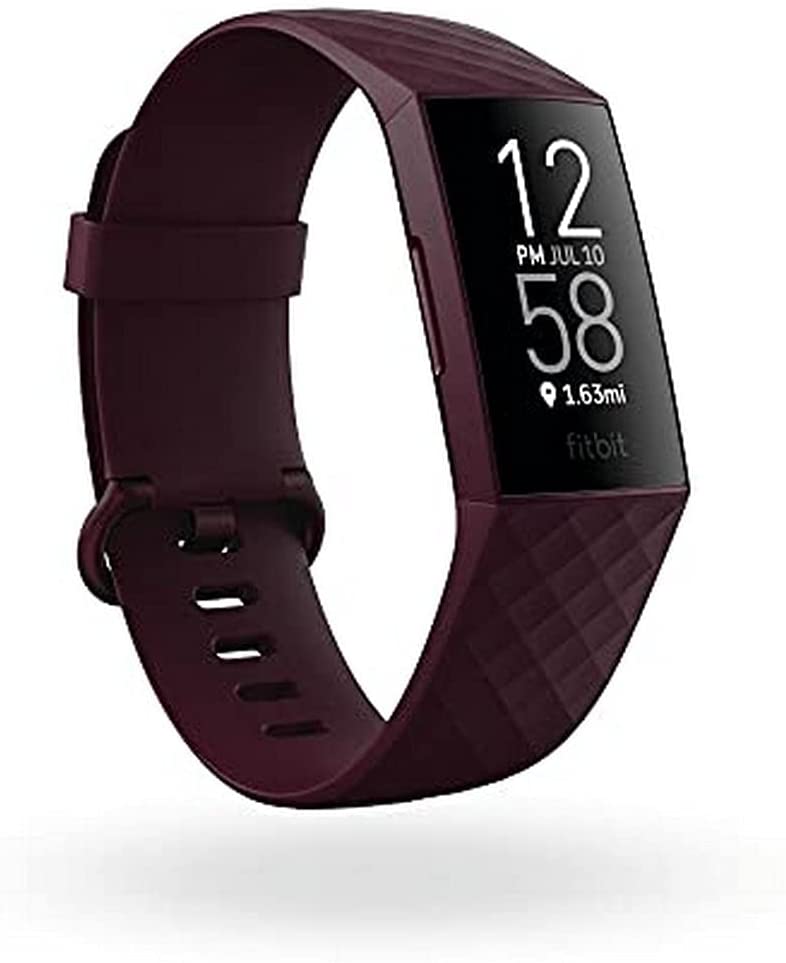 WHY WE LIKE IT – This is one of the top fitness trackers for various reasons but one of the main reasons is that it has built-in GPS. You can see your progress and distance on screen as you are running, riding or hiking outdoors. It also allows you to see how intense your workout is by showing your heart rate changes along your specified routes.
The Charge 4 will let you know when you reach your target heart rate zones with a buzz. You can monitor your heart rate 24/7 so you can track your resting heart rate and allow you to better measure your calorie burn.
If you want to get even more technical with tracking your health, the Charge 4 also uses a SpO2 pulse oximeter sensor to help you better understand your nightly sleep patterns. It offers 20 plus exercise modes and is swim-proof and water-resistant up to 50 meters. The multi-day battery will last up to 7 days and if you're using the GPS mode, you'll get up to 5 hours of battery life.
PRICE – $145.99 on Amazon.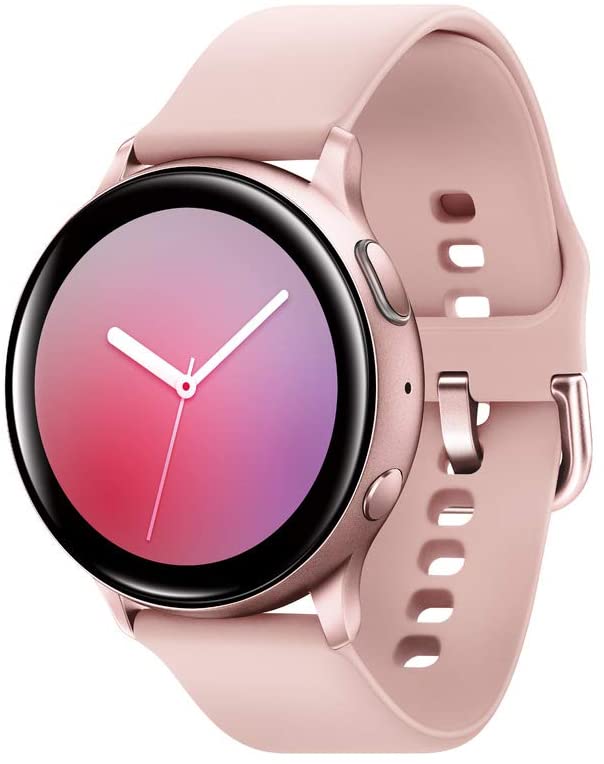 WHY WE LIKE IT – This one is not the newest fitness watch on the Samsung block, but it is still one of the best they have to offer. Easily tracks your most popular fitness activities and it listens to your commands with its Bixby voice compatibility. You can tell the Active 2 to read your texts, make a call, or even turn up your Spotify playlist.
Article continues below headlines
---
The Active 2 keeps track of your heart rate with an alert telling you if your rate is either too high or too low. It has a sleep tracker to offer insights on how to get that better night's sleep. It can track your stress on those days when work becomes hectic. Need to de-stress? Let the integrated Calm app help. Sync up with the Samsung Health app on your smartphone to get a better insight into your daily health to help you set better health goals.
PRICE – $199.99 on Amazon.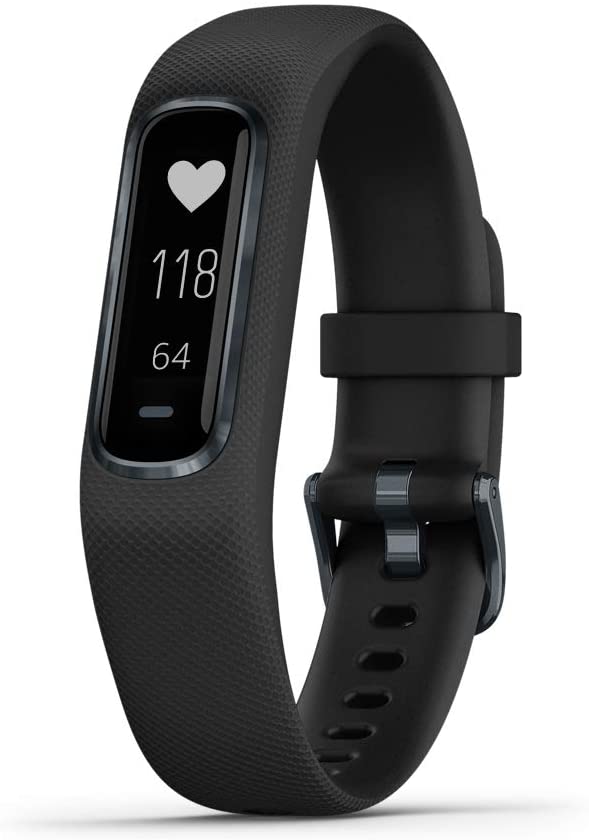 WHY WE LIKE IT – The Garmin Vivosmart 4 is a nice, thinly-built fitness tracker that offers a very easy-to-read display. With fitness and health monitoring tools that include heart rate, all-day stress tracking, a relaxation breathing timer, and a Body Battery energy monitor, the Vivosmart 4 is a solid tracker.
You will get vibration alerts for things like calls and text messages. Battery life is solid, lasting up to 7 days (unless you're using the Pulse Ox sleep tracking mode), and is safe if you take it in the shower or swimming.
PRICE – $92.01 on Amazon.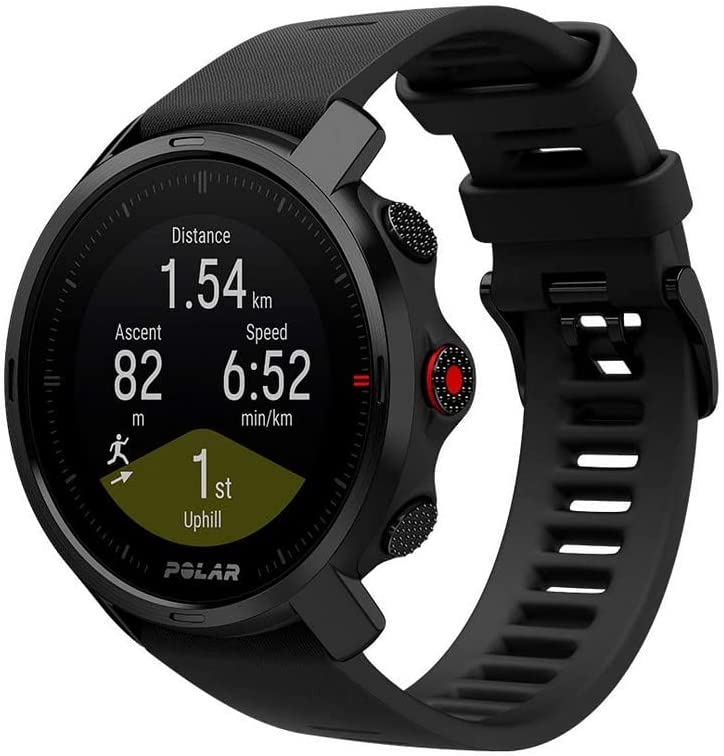 WHY WE LIKE IT – If you are into the rough stuff such as mountain biking, mountain hiking, or mountain climbing, the Polar Grit X is the fitness tracker you need. It is built for the rough and tumble with its military-level durability.
The Grit X can detect uphill and downhill and will give you those splits as you are traversing them. It has a full GPS mode that allows you to see every twist and turn you need to take or have taken. You will get 40 hours of battery life in GPS mode and up to 7 days in watch mode.
PRICE – $319.00 on Amazon.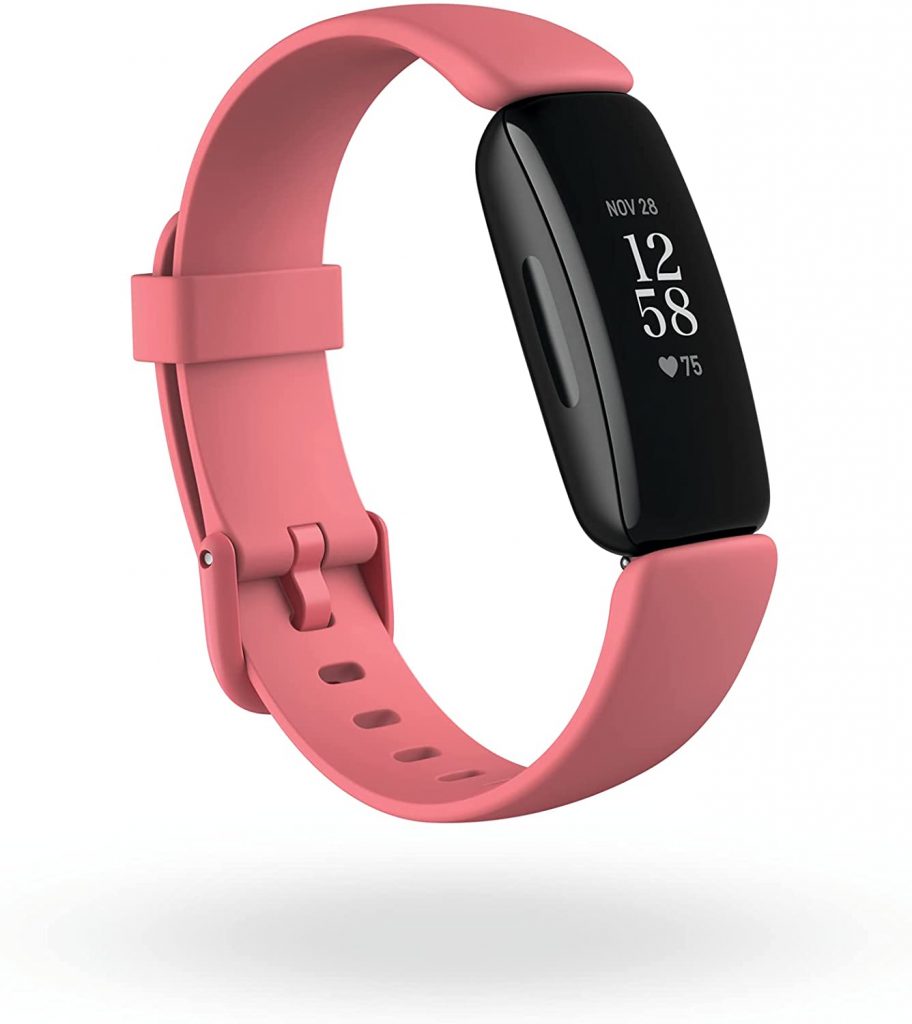 WHY WE LIKE IT – We decided to throw on one more Fitbit into our best-suggested fitness trackers since Fitbit always makes solid models. This one is the Fitbit Inspire 2 and the beauty of it, in addition to all it has to offer, the price has also been virtually cut in half.
As for what it offers, you can track your all-day activity like steps, distance, hourly activity as well as how many calories you've burned. You can track your sleep time in light, deep, and REM sleep then get your Sleep Score so you can better understand the quality of sleep you get each night.
The Inspire 2 is water-resistant and swim-proof so it can follow you into the shower, the swimming pool, or even the ocean in depths up to 50 meters.
PRICE – $59.95 on Amazon.
BEST MENTIONS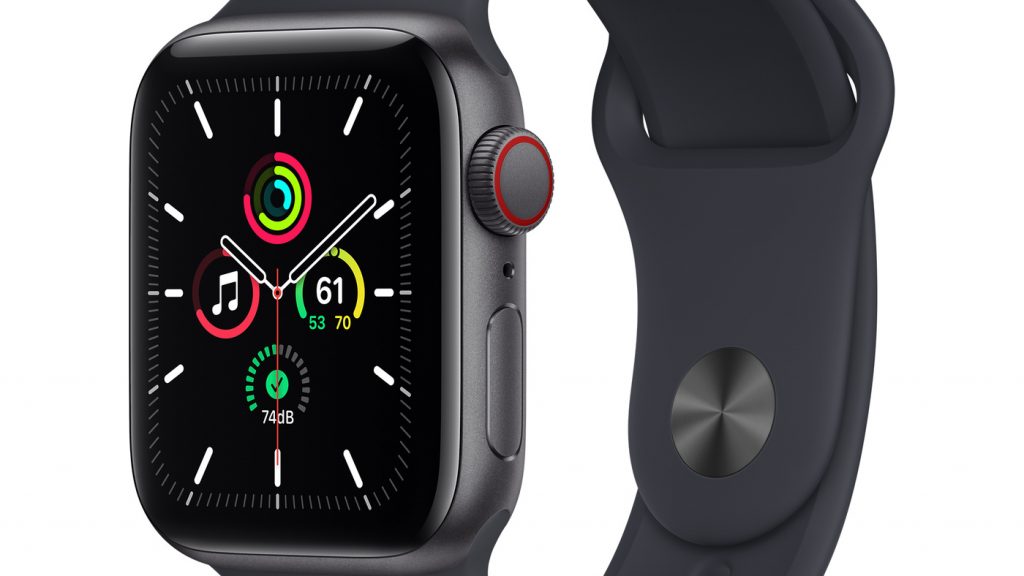 Of course, we have others. Samsung Galaxy Watch 4, Apple Watch Series 7, Garmin Forerunner 245, Amazfit Band 5, and Garmin Venu Sq are just a few of the other nice fitness trackers on the market. Of course, the Samsung Galaxy Watch 4 and Apple's Watch Series 7 are way more than just fitness trackers, as they fall under the smartwatch category. They also fall under the "pricey" category as well.
FINALLY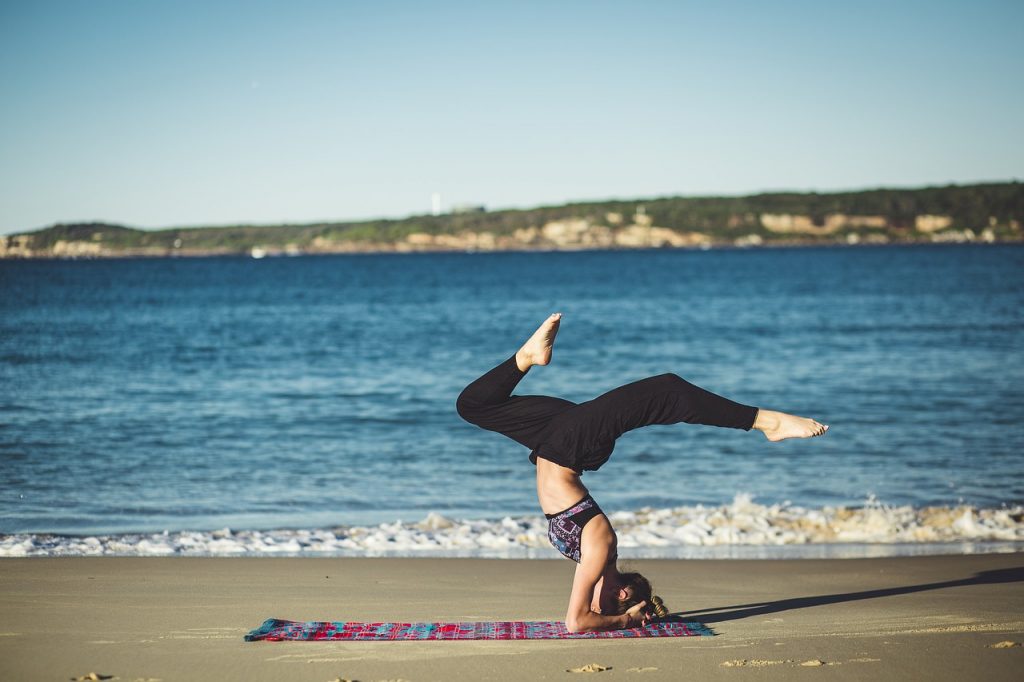 One thing to note with any of the above fitness trackers – none of them are medical devices meaning they are not intended for diagnosis or the monitoring of any medical condition. So, be smart with these devices and always make sure you listen to your doctor's advice when it comes to your health and exercise.
If you're like the many who have slowed down immensely during the pandemic, getting back into shape is paramount. Why not make tracking what you do easier with a fitness tracker? You take the guesswork out of things and you can get some inspiration by just looking at your wrist.
Happy tracking.