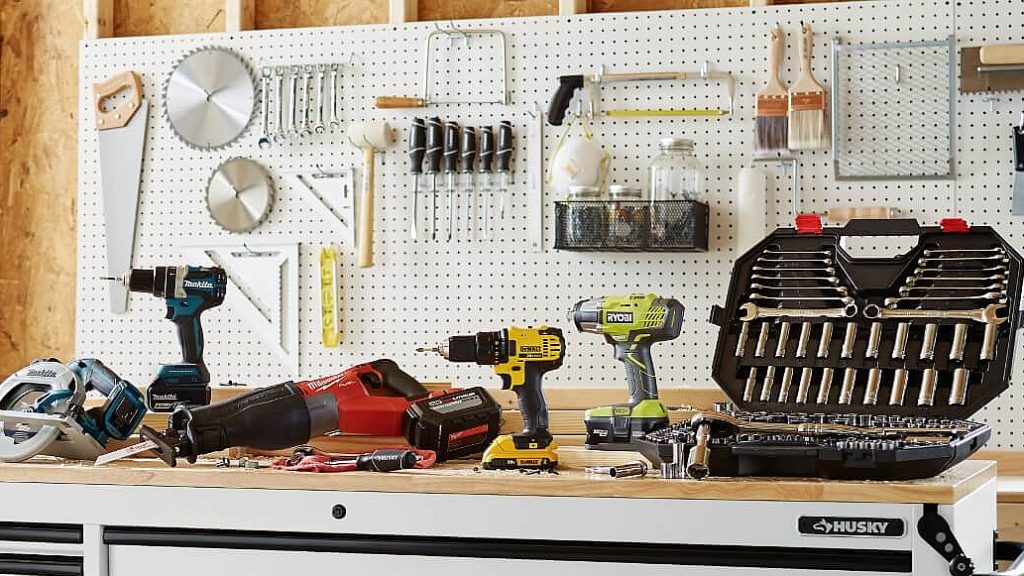 Home delivery can sometimes make for strange bedfellows. Take for instance retail giant Walmart and home improvement giant Home Depot. One would think there'd be a little competition between the two, but the recent announcement of their pairing says otherwise.
In August, retail king Walmart launched a new delivery service called GoLocal to give Amazon a run for their money as it pertains to same day or next day delivery service. On Wednesday, Walmart and Home Depot came together to let consumers know that Home Depot is, in fact, Walmart's very first customer for the delivery service.
What does this mean? Well, quite possibly the next time you order that can of paint or a power drill from Home Depot, you may find Walmart on your doorstep.
In its constant desire to find growth beyond its main retail business, Walmart is branching out to find new revenue streams to challenge Amazon for world dominance. One area Walmart is exploring is advertising. The other is merchant fulfillment services and its GoLocal service is just part of what they hope to be a financially fruitful investment.
The roll of the dice, if it is one, is that Walmart feels it can greatly use its massive footprint across the nation as well as its logistical expertise to offer customers fast delivery. They feel they can be most effective in markets that are underserved such as suburban and rural markets. Walmart believes GoLocal can take care of the areas Amazon and Shipt (a Target service) can't.
To get Home Depot items to consumers, Walmart will be using independent contract drivers. These drivers will employ Walmart's Spark platform to obtain the deliveries. It should be noted if you're ordering from Home Depot, their whole catalog will not be available for delivery. Home Depot says on paint, tools, fasteners, or other supplies that can fit easily in a car will be delivered by the GoLocal service.
This new delivery option from Home Depot and Walmart will only be available in the coming weeks to customers in Texas, Arkansas, and New Mexico. They do, however, plan to open up their services to more areas before the end of the year. Cities or states have not been named as of yet.
The partnership with Walmart brings Home Depot much closer to their goal, which Stephanie Smith, senior vice president of the supply chain for Home Depot, said in their announcement was to offer same-day delivery or next-day delivery to 90% of the U.S. population. To help make this a reality for the home improvement franchise, Home Depot also partners with the same-day delivery company, Roadie.
The agreement with Home Depot represents a "huge win" for Walmart. Retail consulting firm R5 Capital's CEO, Scott Mushkin, wrote in an email that one of the largest retailers in the U.S., Home Depot, partnering with Walmart "suggests that Walmart's solution is resonating in the marketplace." Mushkin also predicts that other companies will see this major merger and lead them to sign up with Walmart's GoLocal delivery service.
Last-mile delivery (or moving goods from a transportation hub to its final destination) is typically a losing proposition so Walmart will need to grab a huge number of orders if it wants to make its delivery service a profitable one.
Competition for that dollar remains stiff as many companies are searching for faster delivery while also trying to keep costs to a minimum. UPS is even stepping up its game as it recently announced its purchase of Roadie so they can make more stops.
Article continues below headlines
---
John Furner, Walmart's U.S. CEO, explained at a recent investor conference that combining online orders with Walmart and other businesses will "lower the cost of delivery. As an added benefit, it will also keep drivers on their Spark platform by offering them more deliveries than they would see if they were only performing Walmart deliveries.