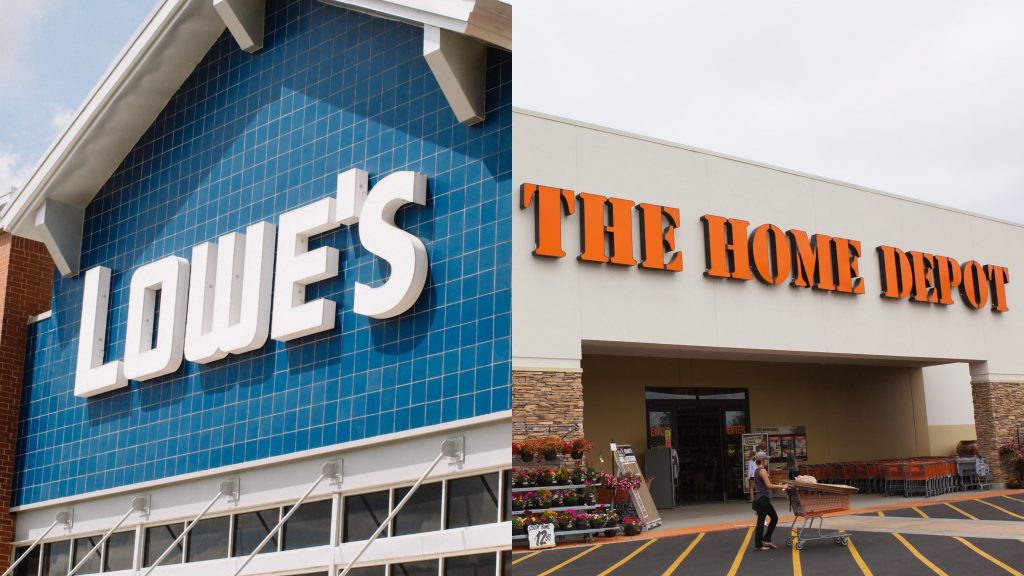 You've been waiting for the right time to start that home improvement project. It's been on your to-do list for a good solid month (i.e., longer), but procrastination has made it a "must-do" now. You need a few items to get started (and hopefully finished) and possibly a couple of tools to assist you, and down the street, you have a great home improvement store in Lowe's. You also have, down the opposite street, a Home Depot. Hmmm, which do we go to in the Lowe's vs Home Depot debate?
Let's see if we can help you decide.
LOWE'S VS HOME DEPOT – THE STORE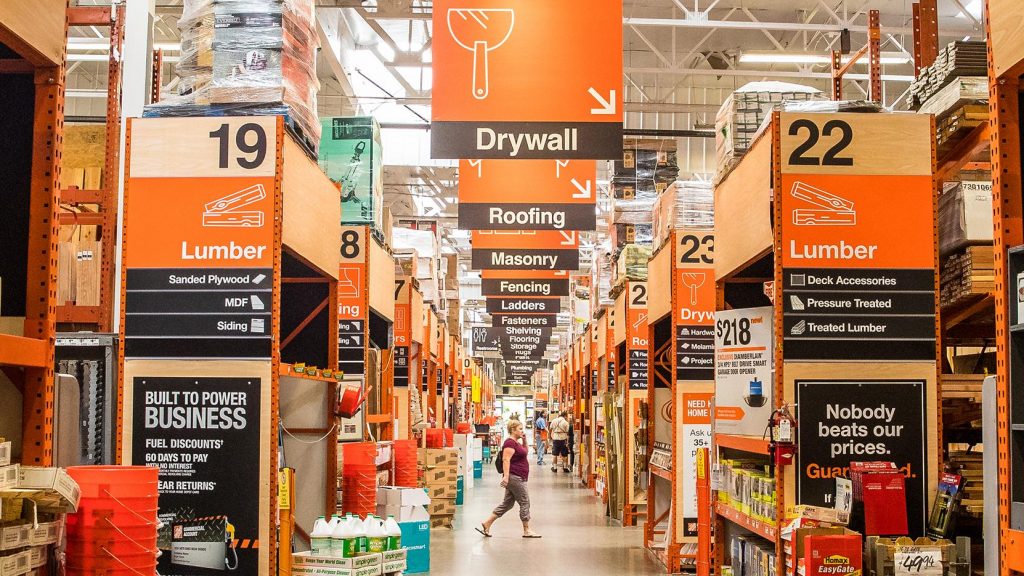 The atmosphere is always a key ingredient when choosing your favorite store. Do you get a welcoming feel for the place when you walk in? Does it look clean to the eye? Do you see friendly help wherever you turn? Are the aisles clearly marked or are products difficult to find? So many things go through customers' minds when they decide which store will get their business.
The same goes in the Lowe's vs Home Depot debate. As we compared in our last "versus" article (Walmart vs Target), lighting is key in the welcome mat we call the big-box store. It could come down to preference in this aspect as Lowe's offers a more professional, blue color that is quite inviting while Home Depot explodes with orange, giving it more of a worn, everyday man/woman vibe.
Light and color aside, when choosing your store, ease and cleanliness also need to be factored in. Lowe's gets high marks for cleanliness as its professional makeup works well with the crowd they attract. Again, Home Depot is more of your normal, run-of-the-mill person.
In terms of store layout, Home Depot has the upper hand. With Lowe's, items are somehow weirdly placed on shelves, not being where a customer would think they should go. Home Depot doesn't suffer from this as they get right to the point in shelf placement.
LOWE'S VS HOME DEPOT – PROFESSIONAL VS DIY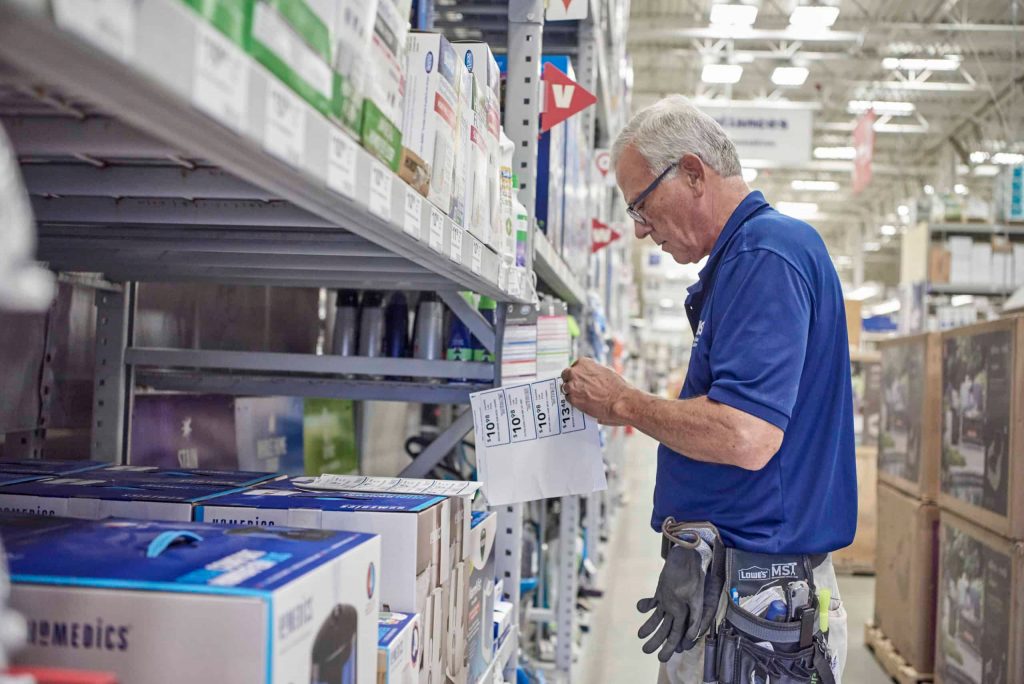 First things first, Lowe's has quite a few years (38) of a head start on Home Depot. Lowe's began its business back in 1946 and since that time has grown substantially. As of this year, Lowe's has almost 2,200 stores scattered across the United States, Canada, and Mexico.
Rival Home Depot was established in 1978 with the slogan "You can do it, we can help." They have always been known as a DIY (do it yourself) store and have not changed since inception.
Lowe's professional appearance inside their stores attracts a more professional clientele. While the store sees its fair share of the everyday man, they also get a lot of their business from professionals such as interior designers, plumbers, and carpenters.
Home Depot will certainly get their share of the same type of professionals, especially if the price is a factor, but Home Depot is mainly set up for the do-it-yourself crowd, those who have to-do lists, or those who are picking up a new hobby.
LOWE'S VS HOME DEPOT – RENTALS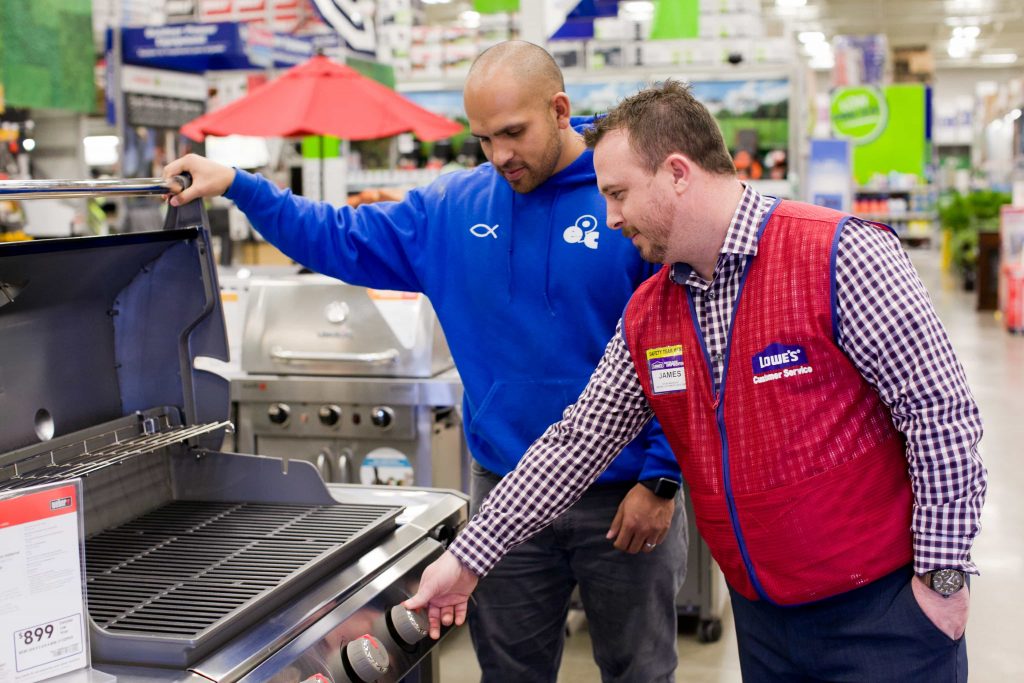 Both stores offer rentals, from trucks to tools. For trucks, Home Depot finds itself on the short end of the stick. They offer their "Load N' Go" truck for $19 and 75 minutes. If you wish to keep it for a full day, you are going to remove $129 from your credit card and hand it over.
Article continues below headlines
---
Lowe's also offers a truck rental. Their pickup truck can be found for 90 minutes and $19 but it's the full day where Lowe's wins out. A full day will cost you a mere $89.
Tool rentals also give Lowe's the nod in hourly (4-hour beginning timeframe), daily, and weekly prices. As a random example to show the differences you will find with most of their offerings, an Electric Cement mixer runs at Home Depot for $66 (4 hours), $94 (day rental), and $376 (week). At Lowe's, you will find the same product for $57 (4 hours), $81 (day rental), and $324 (week).
LOWE'S VS HOME DEPOT – PRICING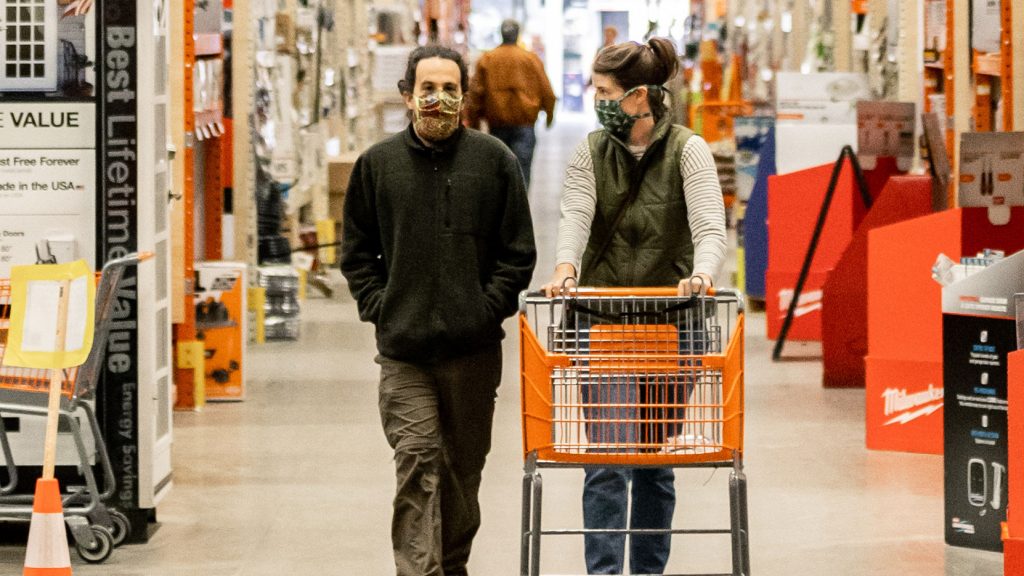 Speaking of pricing. This is an area where Home Depot has the advantage, barely. As they compete for the same customer, theirs is a constant battle for better pricing. Because they engage in competitive pricing, customers will find similar items virtually at the same price point. But the less popular items, like HVAC, electrical, or plumbing pieces, are where you will find a wider price disparity.
Both mega-stores offer a great online shopping experience. The Home Depot app is top-notch, that can be used in the store as well as at home. One great feature the app gives is that if you're in the store, but you can't find the item you're looking for, you can put it in the app, and it will tell you where in the store to look.
Lowe's app isn't as intuitive as Home Depot's, but it gets the job done.
LOWE'S VS HOME DEPOT – TOOLS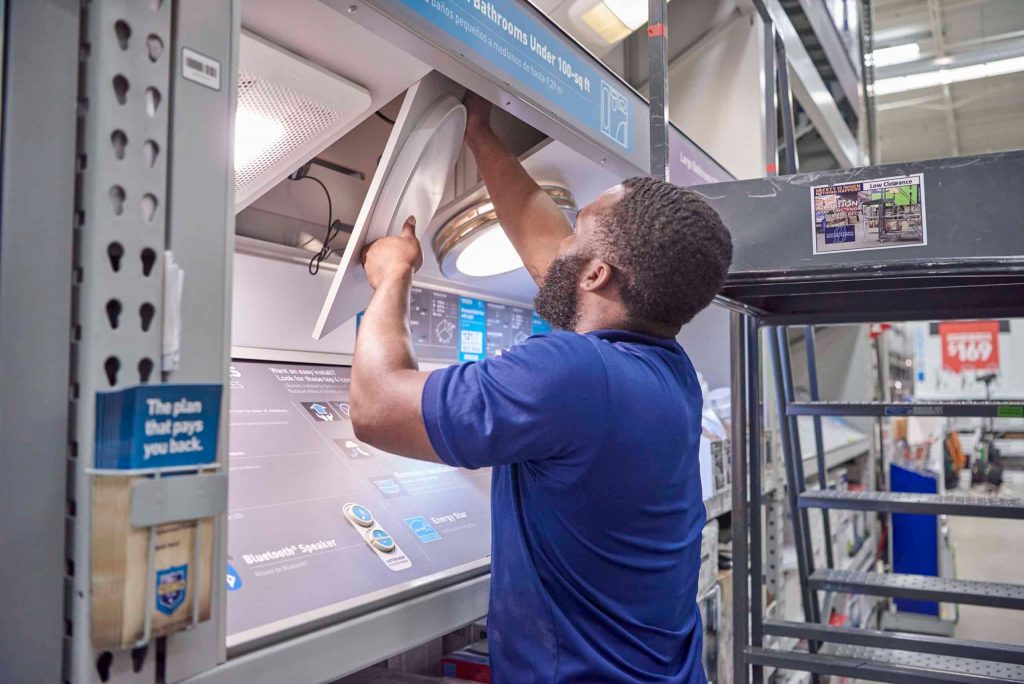 Both stores have a nice selection of tools to help you with your projects. Both stores also have their own exclusive brands of tools they offer customers. Home Depot carries its own brands like Ryobi and Ridgid, while Lowe's brands are Kobalt and Metabo HPT. Home Depot's price point for their exclusive brands consistently comes in lower than Lowe's.
Both stores also offer a large share of regular brand names. Most of those, because of their competitive pricing, were almost identical in price.
LOWE'S VS HOME DEPOT – MISCELLANEOUS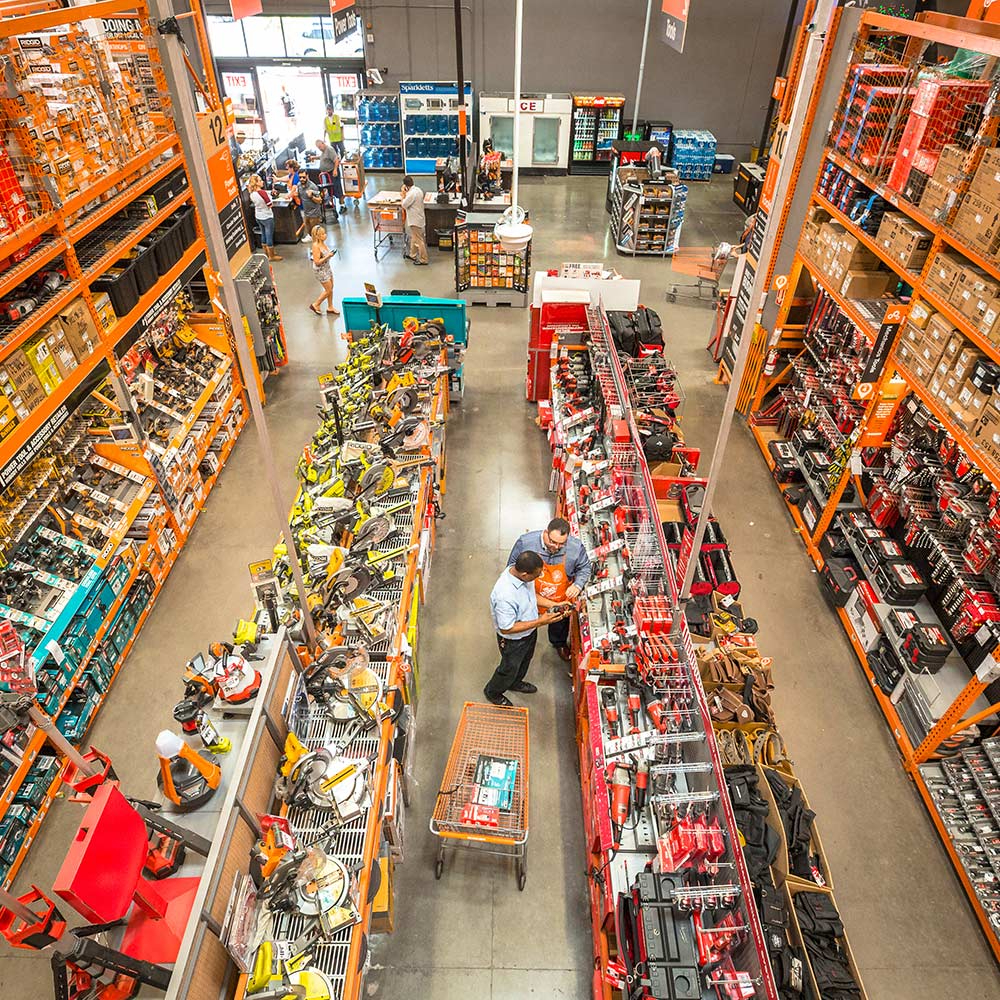 Speaking of pricing (again), they price match each other. So, if you find something at Lowe's that Home Depot has cut in their price, Lowe's will match so you won't leave their store disappointed and take your business to Home Depot. Home Depot offers the same price match.
When it comes to specials or coupons, Home Depot has the edge. Home Depot runs a Special Buy of the Day, featuring great deals on numerous products.
Lowe's also has their deals they run through Lowe's Daily Deals. While both offer competitive prices, Home Depots, on average, offered better savings.
LOWE'S VS HOME DEPOT – AND THE WINNER IS…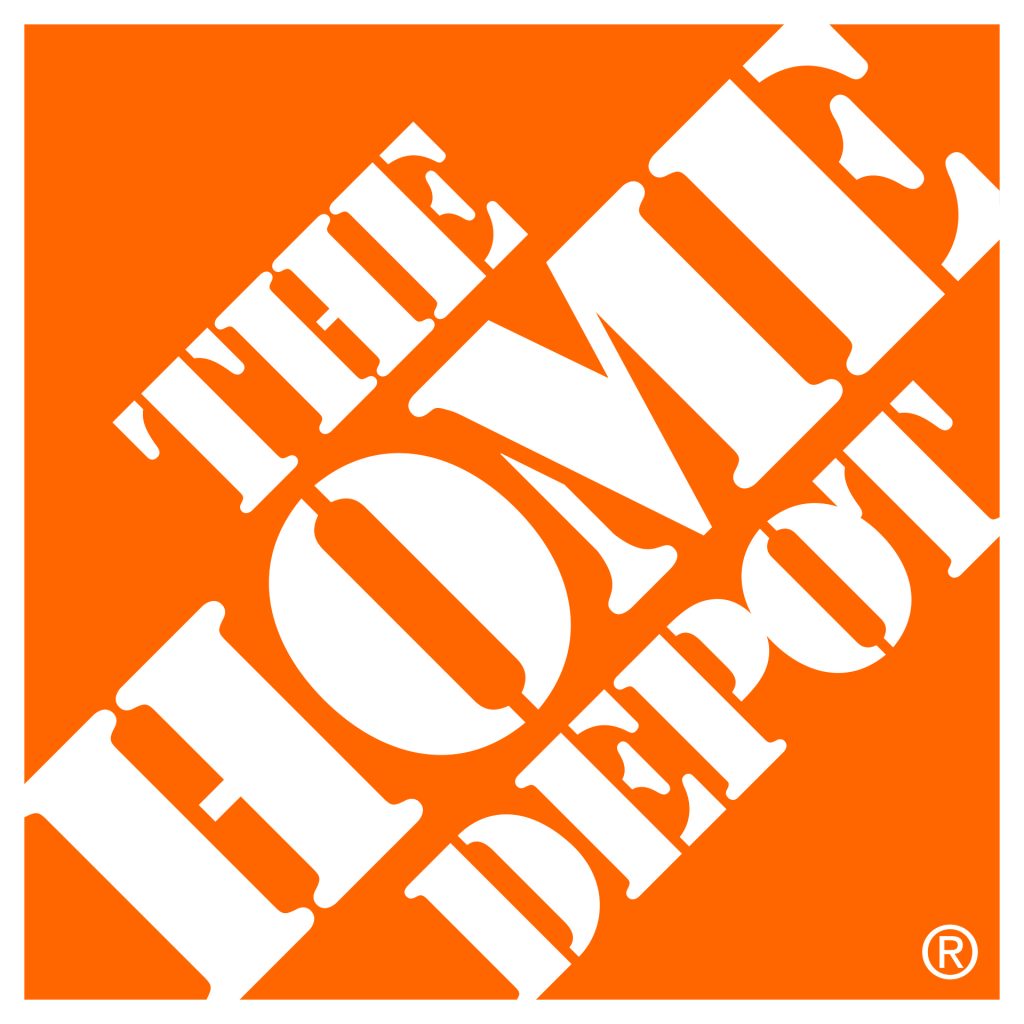 This is a tough call as both stores offer the good but drop a few points with their bad. Pricing is a key factor and that looks to be a wash in many areas. Daily deals give Home Depot the edge.
Convenience could be the deciding factor. Lowe's offers a more professional store, but Home Depot offers selections that are easier to find. There are plenty of reasons to like Lowe's, but for your money, Home Depot wins the Lowe's vs Home Depot debate.