Some of the best vacation destinations that will give you the most bang for your buck include places like Denver, Colorado, Atlanta, Georgia, and Dallas, Texas.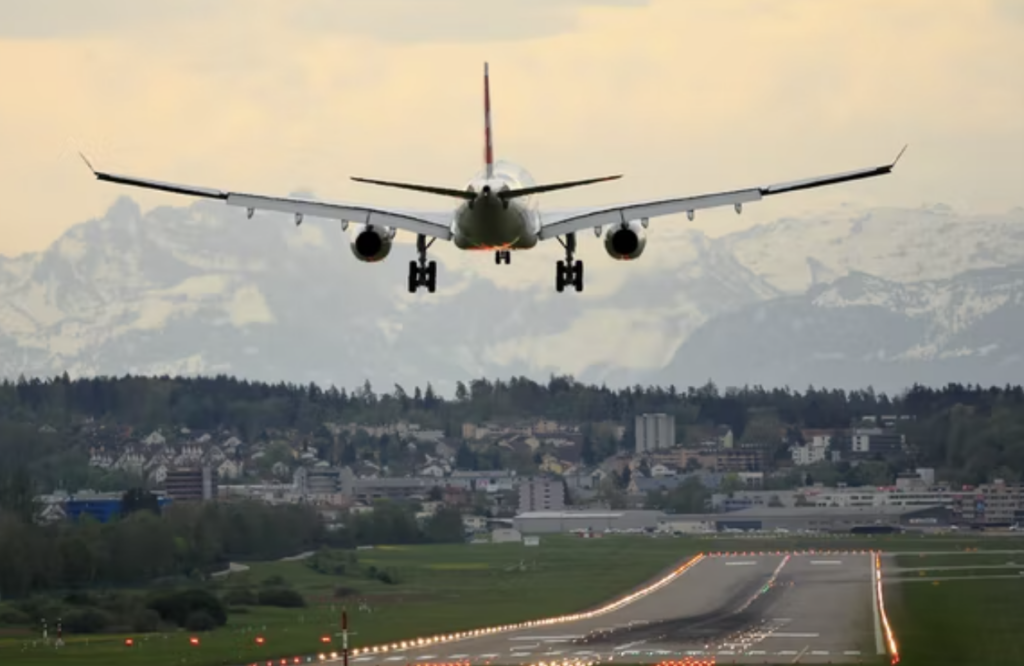 It may still be freezing outdoors, but it's not too early to start thinking about planning a great summer vacation. With the cost of everything from rent to eggs still rising, many of us are trying to figure out how to stretch our limited vacation budget this summer. Thankfully, Travel+Leisure partnered with the travel search engine Kayak to create a list of the 18 cheapest places to travel this year, each one a great vacation destination.
Kayak collected data regarding people's searches for flights between July 2022 and November 2022, for travel in 2023. The company then looked at the top 100 most-clicked destinations that had the lowest average flight and hotel prices, removing locations that had certain travel restrictions or security issues. Each top-18 vacation destination shows the average travel price.
Houston, Texas ranked first as the cheapest place to travel in 2023 at $569 for a flight and hotel. Fun things to do at this vacation destination include NASA's Space Center and the Museum of Natural Science. If Houston is too hot, pay $577 and head north to Toronto, Canada's Hockey Hall of Fame, St. Lawrence Market, and the beautiful yet free High Park.
It's also surprisingly affordable to visit the Mile High City of Denver, Colorado, with a flight and hotel average price of $593. Visit Red Rocks Park and Amphitheatre, go on long hikes, and enjoy trendy coffee shops and art exhibits in the city. A trip to Atlanta, Georgia is about the same amount ($632) for a flight and hotel, leaving plenty of room to see the world's largest aquarium or ride thrilling roller coasters at Six Flags Over Georgia.
Vacation destination Chicago will cost a dollar more than the flight/hotel cost of traveling to Atlanta and will allow you to enjoy a slice of deep-dish pizza before ascending to the Skydeck at the top of Willis Tower. Although New York City isn't known for being an affordable vacation destination, you can get a flight and hotel this year for an average price of $625. Take in Broadway shows, or keep yourself entertained with this list of the best free things to do in New York City.
Dallas, Texas is only slightly more expensive than Houston with a flight/hotel average cost of $630 and foodies will love the city's award-winning barbecue and genuine Tex-Mex cuisine. Orlando is also surprisingly affordable—provided that you stay away from the expensive theme parks. Nab a flight and hotel for around $632, check out Central Florida's gorgeous free parks and take a day trip to countless free beaches.
Washington, DC should be on everyone's vacation destination bucket list, even if all you do is tour the amazing free museums. It ranked ninth on T+L's list with a flight and hotel average price of $635. Portland, Oregon is only slightly more expensive ($645) and is a great destination for eco-minded, laid-back nature lovers.
Zip out to Los Angeles, California for around $657 and stroll the Walk of Fame on Hollywood Boulevard, see Grauman's Chinese Theater and other Hollywood landmarks. San Antonio, Texas is another affordable vacation destination, costing around $658 for a flight and hotel to see the Alamo in person. Or, spend the same amount and see Las Vegas, Nevada, where people-watching is nearly as entertaining as the casinos.
Mexico City is the second-cheapest international vacation destination on the list at $696 for a flight and hotel. Its walkable neighborhoods, stunning architecture, and lively food and culture scene make for a memorable trip. Vancouver ($754) and Montreal ($763) are two excellent Canadian destinations that offer plenty of free activities for the whole family. Colorful port city of Cartagena, Columbia is easy to reach at just $792 for a flight and hotel. Stroll the 16th-century Old Town or lounge on one of many stunning beaches. San Juan, Puerto Rico ($832) is another beautiful oceanfront vacation destination that rounds out the list, featuring Spanish colonial architecture and a tropical jungle in the island's interior.
---