A panel study conducted by Income Dynamics showed that on average male union workers make over $1 million more in a lifetime compared to non-union male workers.
Unions have been picking up in the United States. From Starbucks workers to employees at massive record labels, forming alliances has been more prevalent in the American workforce. Recent studies have shown that union workers could make up to $1 million more in a lifetime than non-union affiliates.
According to a study from Sage Journals, union workers between the ages of 20 and 64 made $3.4 million compared to non-union workers making $2.1 million in the same time span. The data was taken from the Panel Study of Income Dynamics, which analyzed workers' profits from 1969 to 2019.
As of now, the research published only focuses on men and their earnings since women were not documented as independent workers until 1979. Before then, women were recorded as "spouses" on the Panel Study of Income Dynamics, which doesn't correctly represent what women earned throughout the 60s. Today, women's earnings are recorded independently and accurately, but there are fewer data entries to refer to than men's.
To study the discrepancy between the union and non-union workers, researchers examined career earnings using whole years employed, average hours worked per year, and the hourly wage. Using these figures, researchers calculated that union workers earned an average of $1 million more than their non-union counterparts. Even if union workers didn't have college degrees, they still would make almost $500,000 more by 65 than non-union members who had college degrees.
To contrast this evidence, the same researchers found that men who didn't have college degrees but were a part of a union for more than half of their career made less than those with degrees who weren't union affiliated. On average, non-union workers with college credentials made $2.67 million by age 65, while those without degrees who are in unions made $2.16 million. This is likely because college graduates are more likely to get lucrative jobs historically, while unions have been more prevalent for hourly wage or blue-collar work.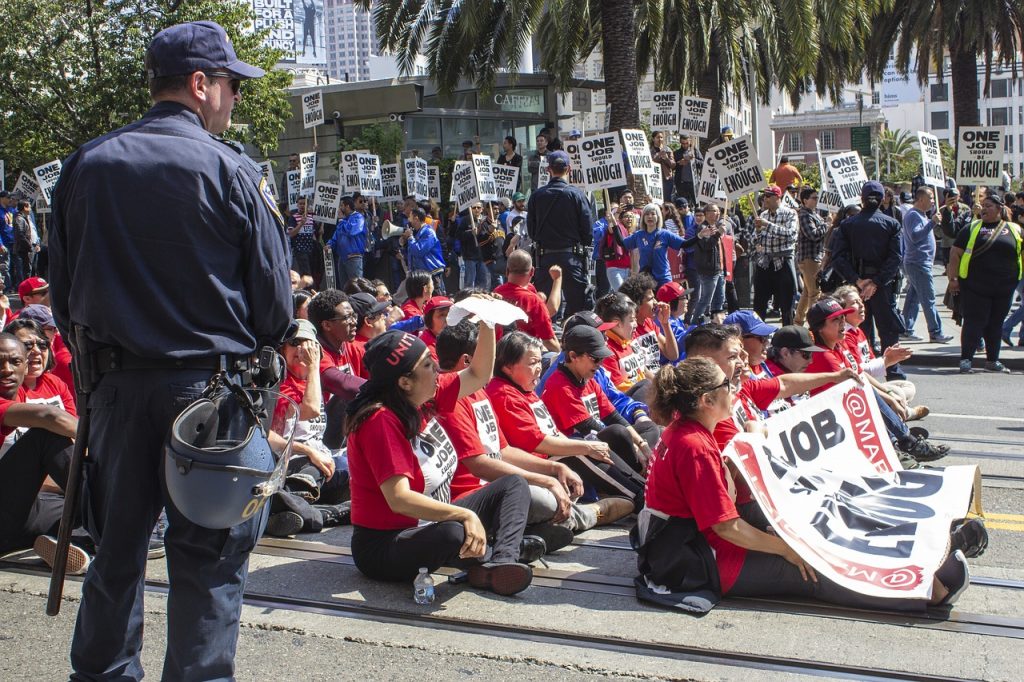 Still, union workers, in general, have made more money over time than those in America that are non-union affiliated. As well as higher pay, union workers have a higher probability of retiring at or before age 65, which is less likely for non-union workers. The clear benefits of unionizing the workplace have influenced the rise in union creation, especially with the threats of inflation and wage stagnation threatening the lives of millions.
Though unionizing is essential to employees who don't receive adequate pay or benefits, union busting and general apprehensiveness from their employers can be tough to combat. An Apple Store in Maryland that unionized earlier this year is being threatened with the withholding of employee benefits. Allegedly, union workers won't receive the additional funds for education, and upgraded health care features the employers are giving their non-union employees.
In May, Apple's head of retail, Deirdre O'Brien, warned its employees of not receiving crucial benefits in a company-wide, anti-union email. O'Brien stated that collective bargaining could threaten workers' chances of getting additional help. Despite this messaging, the Towson, Maryland, the location was the first Apple store to unionize properly.
---