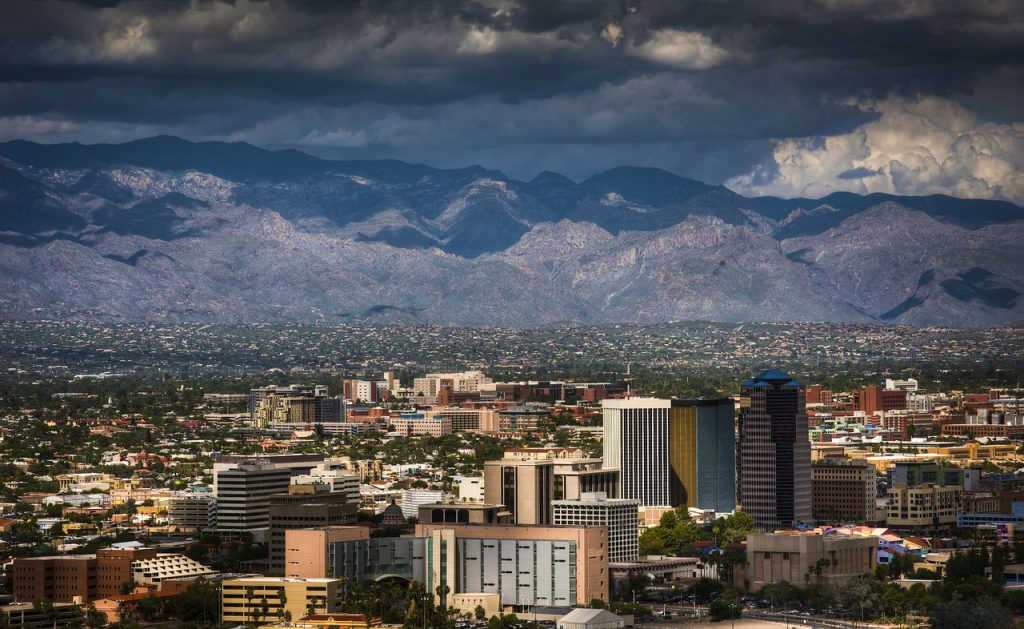 As a state that calls one of the Seven Natural Wonders of the World their own, Arizona is a wonderful destination. Vacationers love to visit the Grand Canyon as it is the state's number one attraction. The state has much more to offer, though, including some wonderful cities – Tucson and Phoenix to name a couple.
Arizona has the reputation of being a prime spot for retirees. You hear it often how retirees favor the warm weather and laid-back atmosphere of the state. But is it truly a good destination for those heading into their twilight years? What about families wanting to relocate?
We decided these were questions that needed answering so we are going to take a look at the two biggest cities in the state – Tucson and Phoenix. At first glance, the main difference between the two would be their size. Phoenix has what many describe as "urban sprawl," which basically means the city is vastly spread out. Tucson, on the other hand, enjoys a relatively smaller (much) footprint in the state, though it can offer many of the same things the bigger city can offer.
Weather, in terms of differences, isn't much, if any. Both cities enjoy virtually the same climate (which we'll speak on shortly) which adds to their attraction. As an FYI, make sure you love heat if you are choosing either city.
Both cities have their pros and cons and both cities will give you much to ponder. Let's see if we can help you decide which city would be better to live in – Tucson or Phoenix.
CLIMATE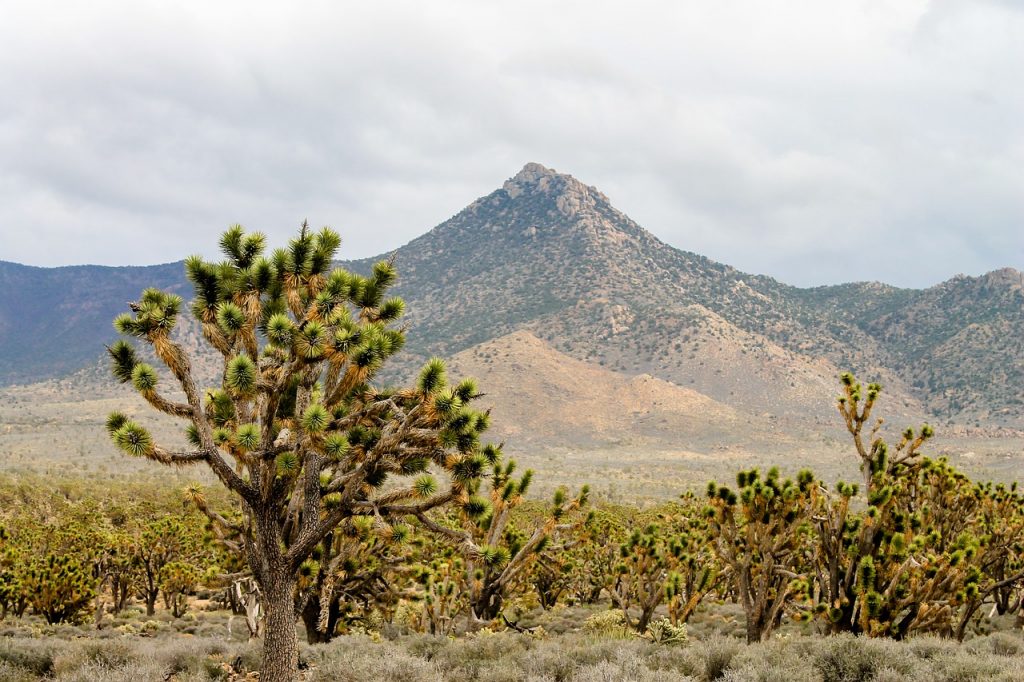 If you are looking at any city in Arizona to call your own, the weather across the state must be accounted for. Unless you are looking up in the Flagstaff area, which would include the nearby Grand Canyon, the climate you will be dealing with will be dry and hot. The winters will be warm and mild.
Sun will be your friend (and sometimes enemy) in both cities. The United States averages around 205 sunny days per year. If you plan to make Tucson your home, you can expect an average of 286 sunny days out of the year. If Phoenix's "urban sprawl" is to your liking, then you can expect 299 sunny days per year.
Have we mentioned the heat? Maybe now is as good a time as any to talk about it. In both cities, July is the typical "hot" month, but let's not kid ourselves here. June can be a scorcher as can August. In fact, any time throughout the year can be the perfect time for record highs.
Back to July and the heat. You will enjoy a cool down if Tucson is your city choice as their July temperatures average only 100.2 degrees. What's wrong with a triple-digit average? Well, in Phoenix, their July average is 104.5 degrees. That is what's wrong with a triple-digit average.
Of course, those are just averages. What you need to concern yourself with is when either city is experiencing one of their famous heat waves, which seem to be popping up on the regular. It is common to not only see temperatures in the mid-100s, but it is also common to see them top 110 degrees and on an all-too-often basis see temperatures hit 115 or higher. Yikes.
Speaking of high temperatures, Phoenix just broke their November heat record as they hit 80° for the 25th time in the month. The previous record was set way back in 1949.
Talking about all this heat would make anyone wonder, "Is there any other weather than hot in Arizona?" Of course, there is. They do get chilly at times. Tucson's cool month is January, and they will actually see a low of around 39 degrees. January is also Phoenix's cold month with its temperatures dipping down to 43 degrees.
But do they get rain? Again, the answer is affirmative. Probably not as much as they would like, unfortunately. Tucson is the more "wet" city of the two, bringing in on average 12.3 inches of rain per year while Phoenix is a bit stingier, seeing only 9.2 inches of rain per year.
Believe it or not, on very rare occasions, you may even see a sprinkling of snow. Very rare. The bottom line, you should really enjoy the heat if you're considering a move.
DEMOGRAPHIC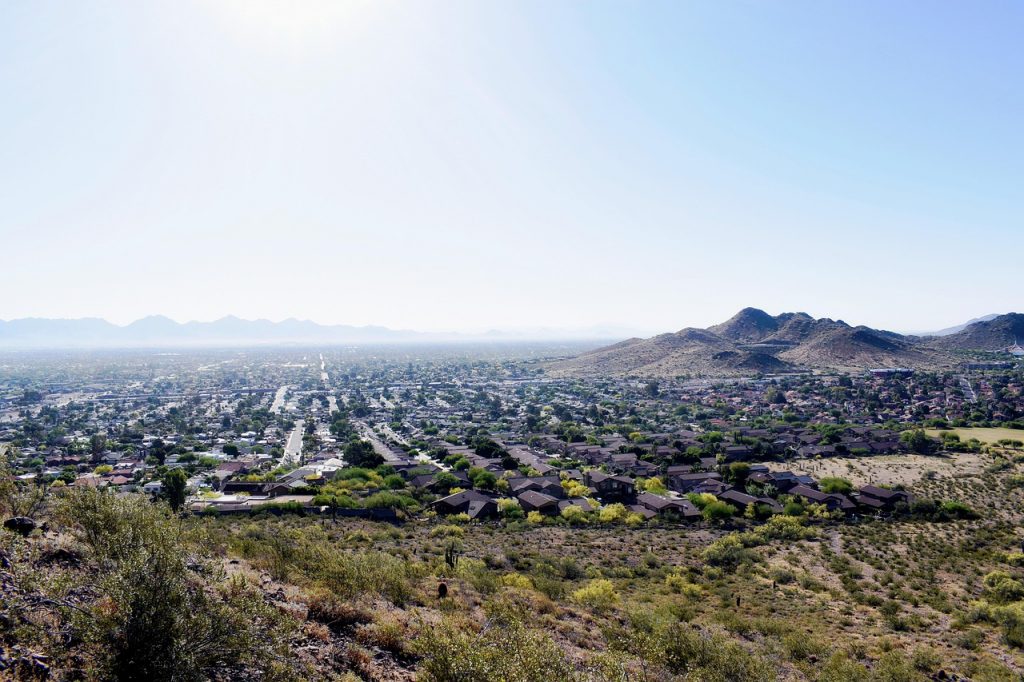 As we've mentioned, Phoenix is the much larger city of the two and can claim to be the largest in the state. The city proper calls almost 1.7 million residents their own while in Tucson, they are closer to 543,000.
If we are to break down each city's population Tucson's would look like this. 72.1% are Caucasian, 5.2% are African American, 3.7% are Native American, 3.2% are Asian, and 43.6% are Hispanic. In Phoenix, 72.9% are Caucasian, 7.1% are African American, 2.1% are Native American, 3.8% are Asian, and 42.6% are Hispanic.
What is worth noting is the overall wonderful Native American population within the state. Arizona is home to over 296,000 Native Americans from 22 Native American tribes. In the state, they also have 20 Reservations that include the largest – Navajo Reservation, which is the size of West Virginia – to the smallest – Tonto Apache Reservation, which covers around 85 acres.
Breaking down the city's diversity even further, we look at WalletHub for their numbers. They rank each city by factors that include socioeconomic, cultural, economic, household, and religious diversity. Of the 501 large cities ranked, Tucson was ranked at #109. Their individual numbers were: Socioeconomic Diversity (349), Cultural Diversity (79), Economic Diversity (126), Household Diversity (18), and Religious Diversity (357).
Phoenix found itself in a better overall position as they were ranked at #60. Their numbers looked like this: Socioeconomic Diversity (108), Cultural Diversity (57), Economic Diversity (141), Household Diversity (47), and Religious Diversity (340).
If you are curious, the top three cities ranked as the most diverse in America are (1) Houston, TX; (2) Jersey City, NJ; and (3) New York, NY.
INDUSTRY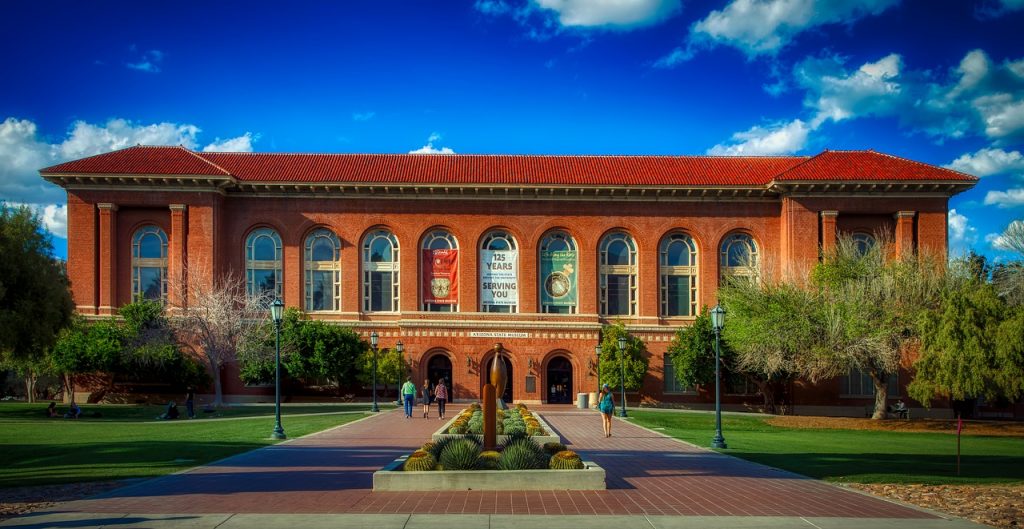 If either Tucson or Phoenix is your retirement option, then finding a job may not be high on your priority list, although many retirees like to find that side gig to bring in some extra cash or to keep busy. But if relocation is your goal, then the job market in each city should be of interest.
As with most bigger cities across the country, job markets are flush with openings. Finding a job should not be of concern for anyone looking and willing. Finding a job that better suits your specific talents may take a little more digging.
Article continues below headlines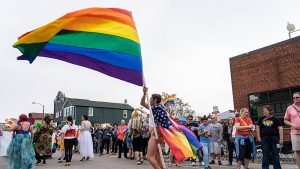 ---
Tucson has a number of high-profile businesses that would be perfect employment destinations. First off, they are a college town as the University of Arizona calls Tucson home. Zippia has the university ranked as one of the top places to work in the city. Also on Zippia's list are Mister Car Wash, ASARCO, Pima Community College, the Tucson Unified School District with a shoutout to Sabino High School, Watermark Retirement Communities, CyraCom, and Walbro.
Tucson also has its job market littered with the usual suspects. You will see plenty of action from Amazon, Apple, Walmart, and Target and if food and beverages are in your wheelhouse, there is no shortage of available jobs in that industry as well.
Phoenix, on the other hand, can lay claim to five Fortune 500 businesses. They are Avnet, Freeport-McMoRan, Republic Services, Magellan Health, and Sprouts Farmers Market. Along with those biggies, they have other wonderful employment opportunities at places like PetSmart, Banner Health, ON Semiconductor, Apollo Education Group, and U-Haul.
As large as Phoenix is, choices are abundant, but it could also be the size of the city that is a drawback. Notorious for its "urban sprawl," making getting around the city by car a challenge. So, location is key to both where you reside and where you work.
CRIME RATE

When looking at places to live, whether it be for retirement or relocation, one of the key components in making your decision should be the crime rate in the city you prefer. What you typically see is the bigger the city, the higher the crime rate. The crime numbers between the two cities may surprise you.
Let's take a look at Tucson's crime numbers first. Per AreaVibes, which uses the FBI's National Incident-Based Reporting System, the city reported a total of 23,774 incidents. This number is 84% higher than the national average. Of those incidents, 19,931 were called in as property crimes. This includes theft, burglary, and vehicle theft. The property crime number is 85% higher than average. The remaining 3,843 were of the violent crime variety. These include assault, robbery, rape, and murder. This number is 80% higher than the nation's average.
In Phoenix, AreaVibes says the city had 64,735 incidents of crime. This is 61% above average. Now, if you're wondering how more crime could equate to a lower percentage, the numbers are also based on population. 51,089 were property crimes, which is 53% above the national average. 13,646 were violent crimes, which is a sad 106% jump above the national average.
While not as alarming as some of the numbers we have seen (Memphis, anyone?), they are numbers to be concerned with. Those with families should definitely look into these and those who wish to call either city their retirement home should do the same.
COST OF LIVING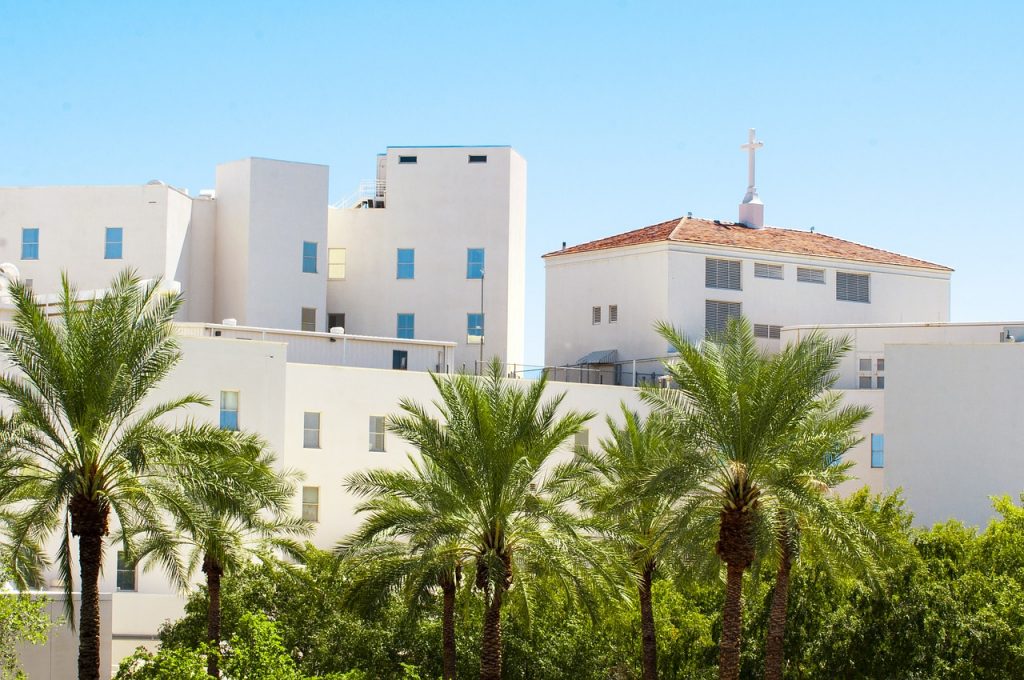 Another major factor in deciding where to relocate is the cost of living. Many of us are on a fixed budget, some of us may be of a one-income family, while others may be living on their retirement savings. Finding a place within your means is extremely important.
When comparing the cost of living between Tucson and Phoenix, you are going to get a mixed bag. On one hand, you are going to find living in Tucson a less expensive proposition, but on the other, prices are sure to be higher.
Taking a look at the cost of housing, the numbers are going to favor Tucson. For a 2-bedroom apartment, the median price you will pay will be around $893 a month. In Phoenix, the same 2-bedroom apartment will run you $1,533. That is a significant difference.
If purchasing a home is what you desire, the median price of a 3-bedroom, 2-bath home in Tucson will cost $332,838. In Phoenix, that same home will cost $346,409.
With housing prices higher, it would seem reasonable that the other basic cost of living expenses would be higher. Surprisingly, they aren't. You will find food costs, entertainment costs, and even healthcare costs higher in Tucson than you would in Phoenix.
LIFESTYLE & CULTURE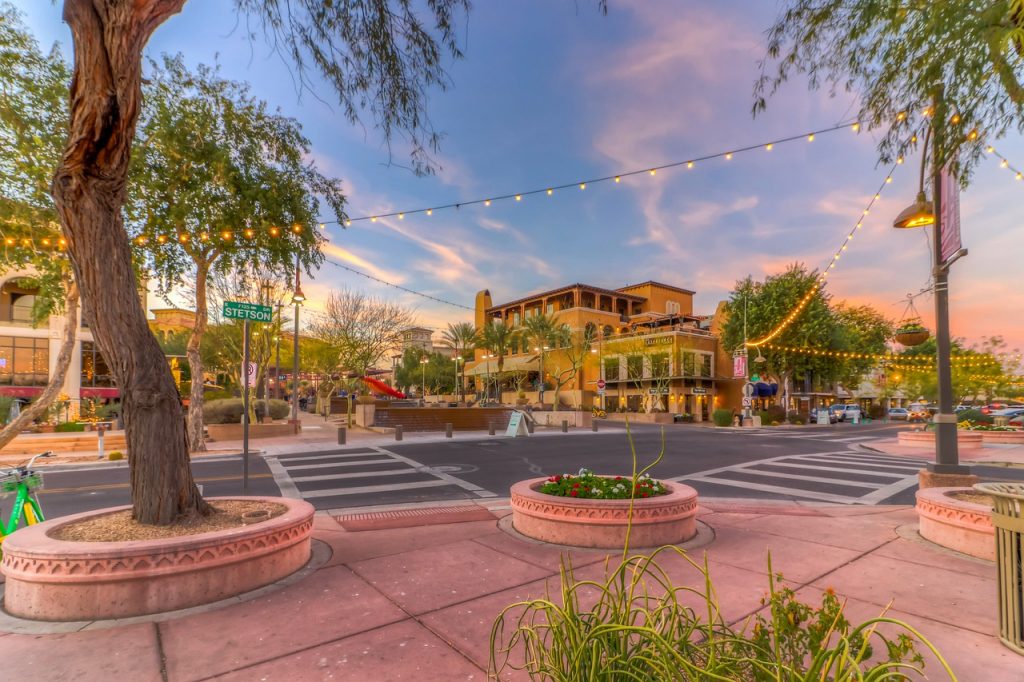 Okay, let's get to the fun stuff. You can't look at making a big move and not know what the city has in store for you. Are you into the nightlife? Are you into movies and cinema? What about sports? IF you have children, what does each city offer for kids? These are all important aspects for your family, whether it's just you and your significant other, or a much larger clan.
In Tucson, there is something for everyone. From fun escape rooms like The Breaking Point to the World of Wonders art gallery. They have Wild West Shows and the Gaslight Theatre. They have the Carnival of Illusion and the University of Arizona's Spring Fling.
As far as nightlife goes, the city is a college town. The nightlife starts at the Universities Main Gate Square then follows the Sunlink Streetcar line to Fourth Avenue, Downtown, and into the Mercado District. Along the way, you can enjoy the town's classic dive bars or find some great live music venues. They have great eateries as well. High-end fusion food, a slice of pizza, or even Sonoran's hot dogs, a Tucson legend.
Urban Sprawl. Again, it's what the city offers so finding something in Phoenix shouldn't be an issue. Only how long it takes you to get to your destination should be the concern. For the young ones, Phoenix offers LEGOLAND, the Crayola Experience, and the Children's Museum of Phoenix. They have Six Flags and a waterslide park. They have iFly Indoor Skydiving and Desert Wolf Tours.
If sports are your thing, Phoenix offers selections in all four professional sports. For the NBA they have the Phoenix Suns, baseball has the Arizona Diamondbacks, football has the Arizona Cardinals, and hockey has the Arizona Coyotes. They also have the Phoenix Mercury for the WNBA.
If you prefer nightlife and food, Phoenix has plenty of that as well. The city offers an eclectic selection of bars and eateries, something a person with any taste should find welcoming.
THE CONCLUSION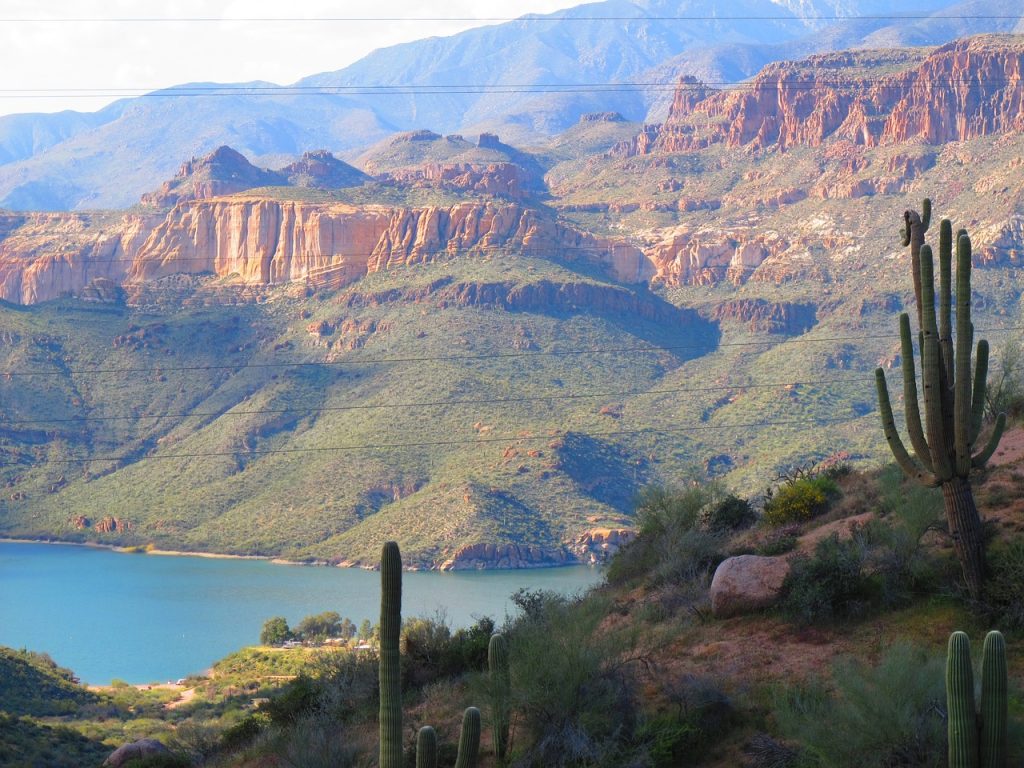 As with most choices, it always comes down to personal preference. What about a particular city interests you? Are there specifics you must have when looking at a possible relocation? If it is retirement, does the cost of living suit you?
There are plenty of things to consider when looking at Tucson or Phoenix. Crime rate should always be a major concern, so in this aspect, Phoenix may actually be a better choice.
Weather is a wash. It's hot. Not much you can do about that. Chances are you're going to see a few heatwaves and record temps. Again, it's hot.
In terms of entertainment, Phoenix is going to be the big winner here. They can offer you more professional sports action and as the larger city, more selections of eateries and bars. They also have a much larger selection for those with children.
But in the big picture, you can't go wrong with either city. Besides, they also have the Grand Canyon.