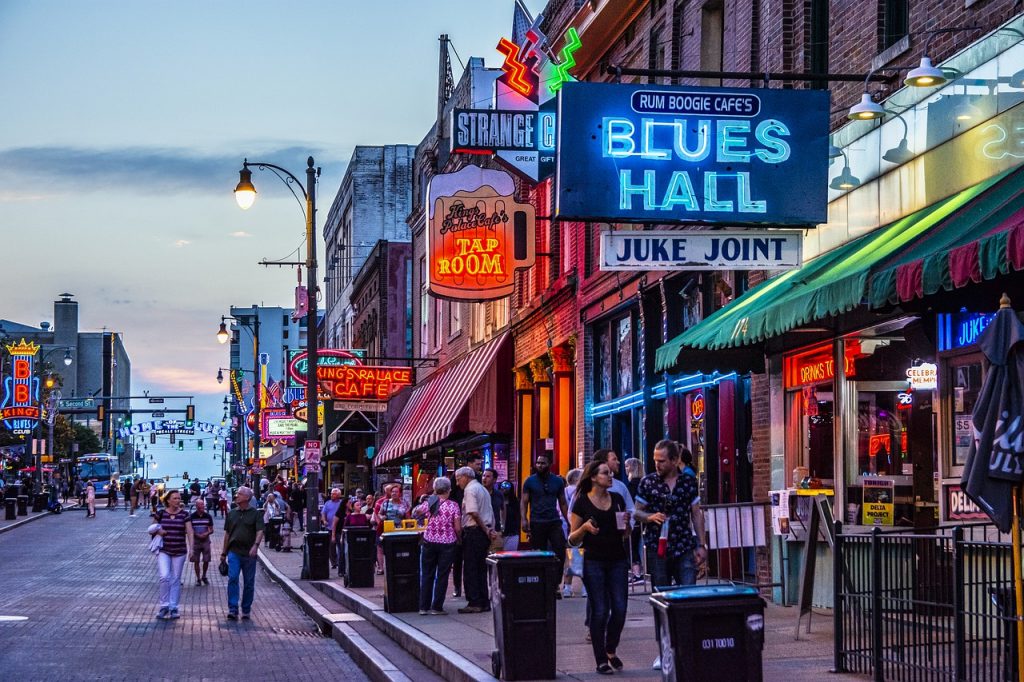 They are the two largest cities in the state of Tennessee. What they have in common, which is what much of the state is all about, is family, faith, and the love of food. Memphis and Nashville are also known for their love of music and although both cities reside in the same state, their music tastes vary by a wide distance.
Other than music, both Tennessee cities have plenty to offer. The cost of living would fit anyone's pocketbook and if it's sports you are looking for, they both have their professional sports teams to keep you entertained.
Memphis is located right on the Tennessee/Arkansas border and is a good 3 hours plus drive to Nashville, which is located in the middle of the state. Memphis is separated from Arkansas by the Mississippi River, on which it sits.
Historically, Memphis has its roots in the shaping of America. The city was formally founded by three prominent Americans: James Winchester, John Overton, and future president Andrew Jackson. Although Memphis helped shape the country, it wasn't by popular means. As it grew to one of the largest cities in the Antebellum South, it did so by creating a market for agricultural goods, cotton, lumber, and unfortunately, the American slave trade.
After the Civil war and the end of slavery, Memphis became one of the largest world markets for lumber and cotton. Memphis also has a history of political unrest as the city is the place where Martin Luther King, Jr. was assassinated.
Nashville, or Music City, is also steeped in unpleasant history. The city was founded in 1779 and during the Civil War, it seceded with Tennessee. It also became the first state capital in the Confederacy that Union troops took.
Today, though, life is a different story in each city. They both have their pros and they both have their cons. We are going to take a look at both cities, compare everything from climate to crime to cost of living to see which city would be the better one if relocation was being considered.
CLIMATE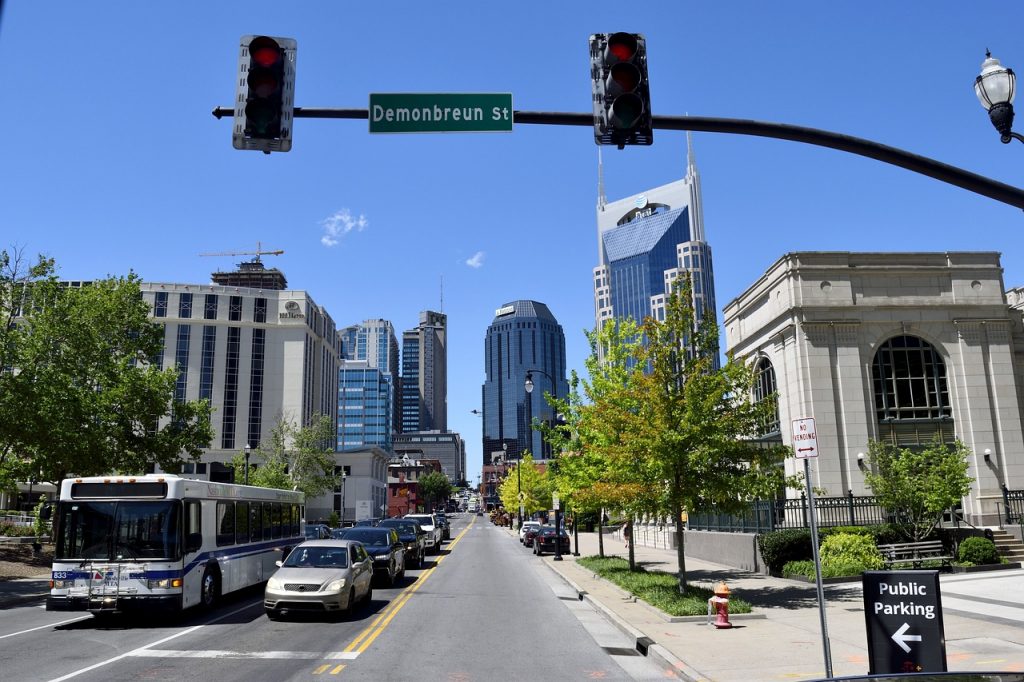 When it comes to weather in the respective cities, there is not much difference. Even with Memphis sitting right on the banks of the Mississippi, the two cities' climates are relatively the same. They both will see all four seasons and will also find their summers filled with a fair amount of humidity.
As far as the sun goes, the United States average is 205 sunny days per year. Memphis finds itself above the norm with an average of 218 sunny days per year. A little over two hundred miles away to the northeast is Nashville, and it hits the average directly on the head with 205 sunny days per year.
While extreme heat is not in either cities makeup, they do enjoy warm summers. July is typically the hot month for both, with Memphis coming in with a July average of 91 degrees. Nashville isn't far behind on the heat average scale as they are a shade under 90 degrees.
The same can be said for the cool weather. Summertime temps cool down to around a nice 68 degrees in both cities, but it is in the wintertime that we see a little more variance between both. January is the coldest month for Memphis and Nashville. Memphis will see an average low of 30 degrees while Nashville finds itself cooler with a 26.8-degree average.
If rain is a concern, well, unfortunately, rain is what you'll get in both cities. Memphis averages a bit over 54 inches of rain per year. Nashville comes in right behind Memphis with a 49.3 inch average of rainfall per year. Both cities will also get a small amount of snow as they each see around 3 inches a year.
Nothing too drastic on either side for both cities. Weather-wise, they both look to be comfortable places to live.
DEMOGRAPHIC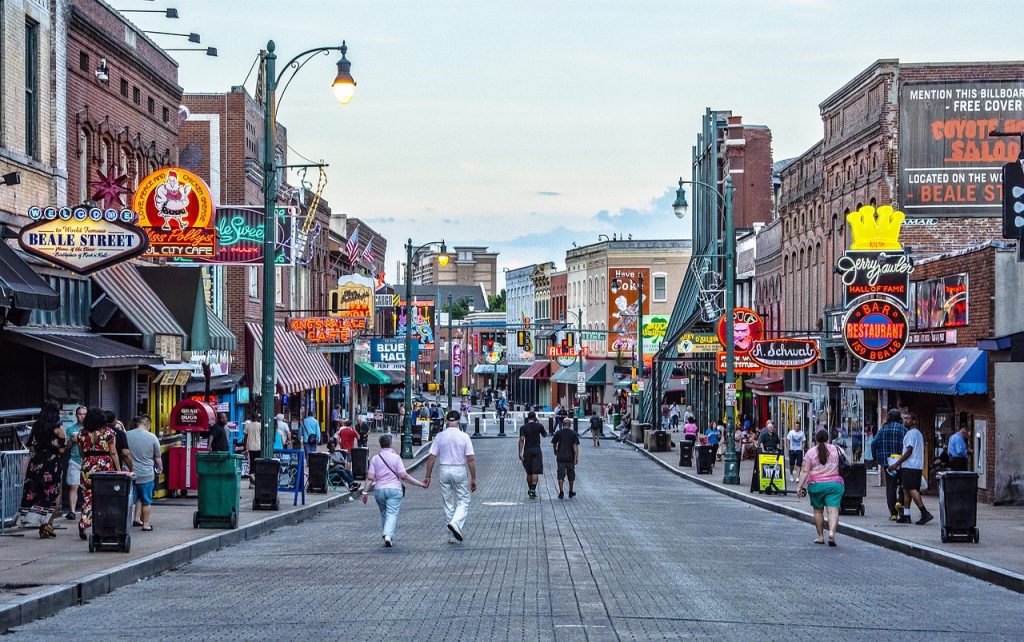 Another big similarity between both cities is the number of residents they have in each. Nashville can boast that it is the biggest city in the state while Memphis can claim the number two spot, not that far behind Nashville.
Looking at the numbers, Nashville has been growing at a decent clip. Their 2010 census numbers sat at 603,438 residents while their latest numbers have them at nearly 678,500. Memphis, on the other hand, has actually seen its numbers dip slightly over the past decade. In 2010 they claimed 652,326 as their own while now they are only claiming 651,011.
As far as how their populations are broken down, Memphis is well-known for having the highest African American population. They have 29.2% Caucasian, 64.1% African American, 1.7% are Asian, and 7.2% are Hispanic.
Nashville's numbers are in reverse from Memphis'. Nashville has 63.5% Caucasian, 27.6% African American, 3.7% are Asian, and 10.5% are Hispanic.
We also like to break down a city's diversity even more, so we look to WalletHub for those numbers. They look at each city and rank them based on measurements such as socioeconomic, cultural, economic, household, and religious diversity. They've ranked 501 big cities across the nation and Memphis came in at #151. Their numbers looked like this: Socioeconomic diversity (408), Cultural diversity (290), Economic diversity (150), Household diversity (287), and Religious diversity (10).
By comparison, Nashville ranks much higher coming in at #50. Their numbers look this way: Socioeconomic diversity (58), Cultural diversity (142), Economic diversity (249), Household diversity (162), and Religious diversity (64).
INDUSTRY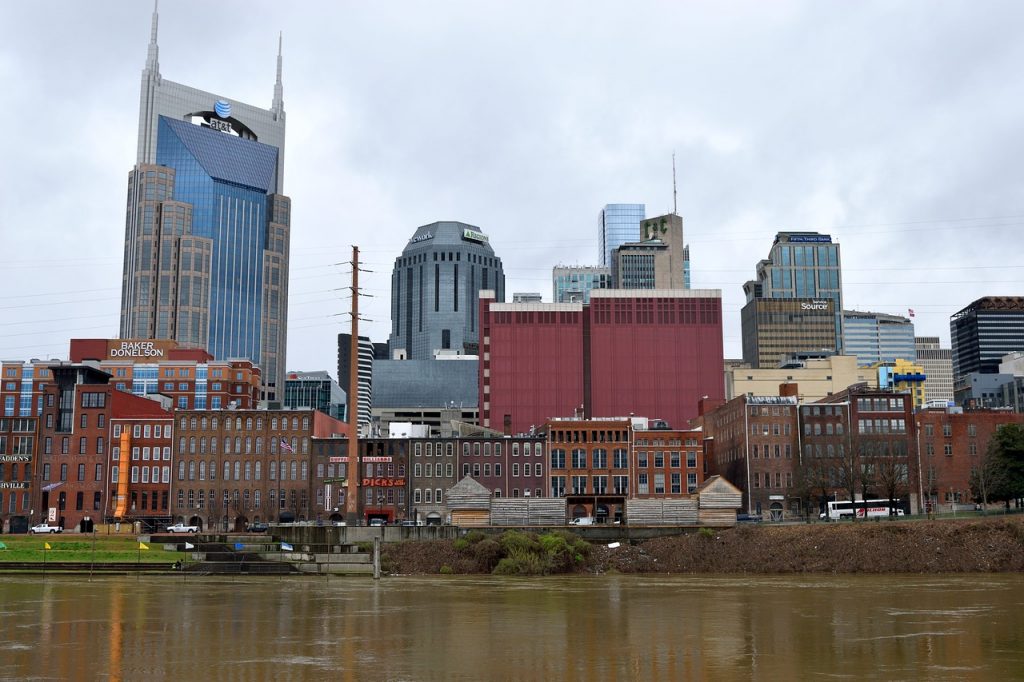 Of course, if you are considering either city to lay claim to, you are going to want to know the job prospects in each. Well, across the nation we are seeing pretty much the same thing. Which are workforce issues because people have yet to get back to work on a consistent basis. Whether that be pandemic-related or a simple laissez-faire attitude towards work, the issue continues. So, for those job seeking, jobs are to be had.
According to Zippia, Memphis has a number of great places to work, that also have numerous openings. Some of the places include FedEx, AutoZone, International Paper, Perkins Restaurants, TruGreen Lawn Care, Sedgwick CMS Holdings, and Methodist Healthcare. FedEx, AutoZone, and International Paper are all Fortune 500 companies.
Of course, if you're simply looking for work, the city has plenty of other businesses as well. They have the standbys such as Amazon and Walmart and they have enough eateries, bars, and music venues that you would be sure to find a place of employment.
Article continues below headlines
---
According to Zippia, Nashville's top companies all revolve around health care. They are HCA Healthcare, Envision Healthcare, and Vanguard Health Systems. In fact, 6 of their top 8 companies are healthcare. They also include Vanderbilt University Medical Center, Ardent Health Services, and Change Healthcare.
But Nashville isn't solely focused on healthcare. Genesco is another big company as is O'Charley's, a casual dining restaurant chain. Nashville also has its share of Fortune 500 companies led by HCA Healthcare. They also have Dollar General, Community Health Systems, Tractor Supply, and Delek US Holdings.
As Nashville is known as "Music City", you can sure bet there are numerous positions in the music industry. The city is also home to the usual suspects such as Target, Apple, Amazon, and Walmart.
It would be a safe bet to state that the job markets in each city are as robust as the rest of the country. The trick would then be finding something that suits your financial needs.
CRIME RATE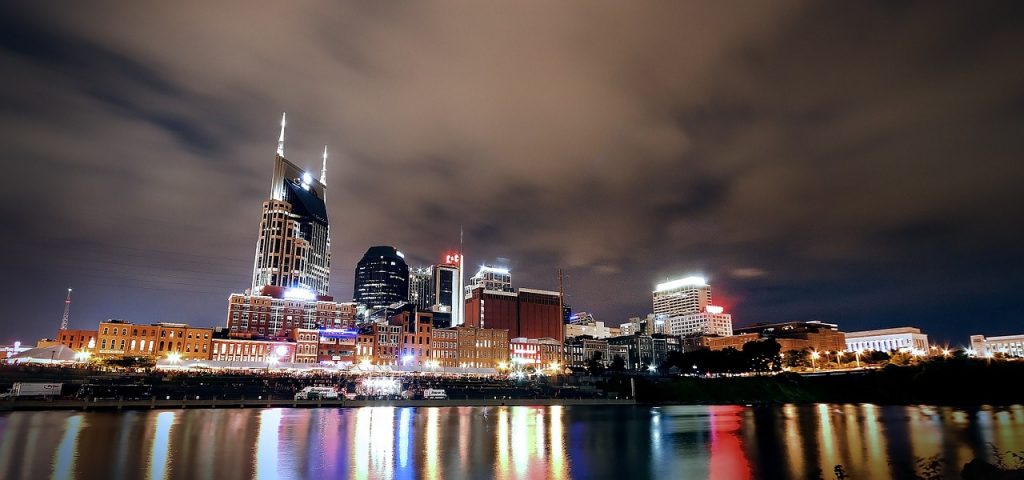 With many of the cities we have compared in the past, the crime rate is typically the telling tale. A place you wouldn't mind calling home can be ruined by crime run rampant. With the way things are shaking out across the nation, it is becoming more and more difficult to find that one place that is truly safe. So, what about Memphis and Nashville?
The crime numbers we are reporting on come from the FBI's National Incident-Based Reporting System via AreaVibes. Let's take a look at Nashville's numbers first because the Memphis numbers leave little to be desired.
In Nashville, they had 35,974 total crimes reported. Off the bat, that is a big number and represents 123% above the national average. Of those, 28,023 were property crimes that include burglary, theft, and vehicle theft. This number is 108% above the nation's average. The remaining 7,951 crimes were violent crimes that included rape, robbery, assault, and murder. Nashville's violent crime numbers are a whopping 198% above the national average. For this, AreaVibes gave them a well-deserved "F" rating.
Now comes the Memphis numbers and folks, you may want to sit for these. The total crimes numbers reported in Memphis were 51,507. Yikes. This is 237% higher than the nation's average. Of those, 36,197 were property crimes, a 184% jump from the country's average. The scariest number is what comes next. Violent crimes in Memphis were at 15,310, which equates to 506% more than the national average. Even scarier is that the city's murder rate was among the highest in the land. The national homicide average is 6.5 murders per 100,000 people. Memphis has 44.4 murders per 100,000. Is there a lower grade a city can get than an "F"?
LIFESTYLE & CULTURE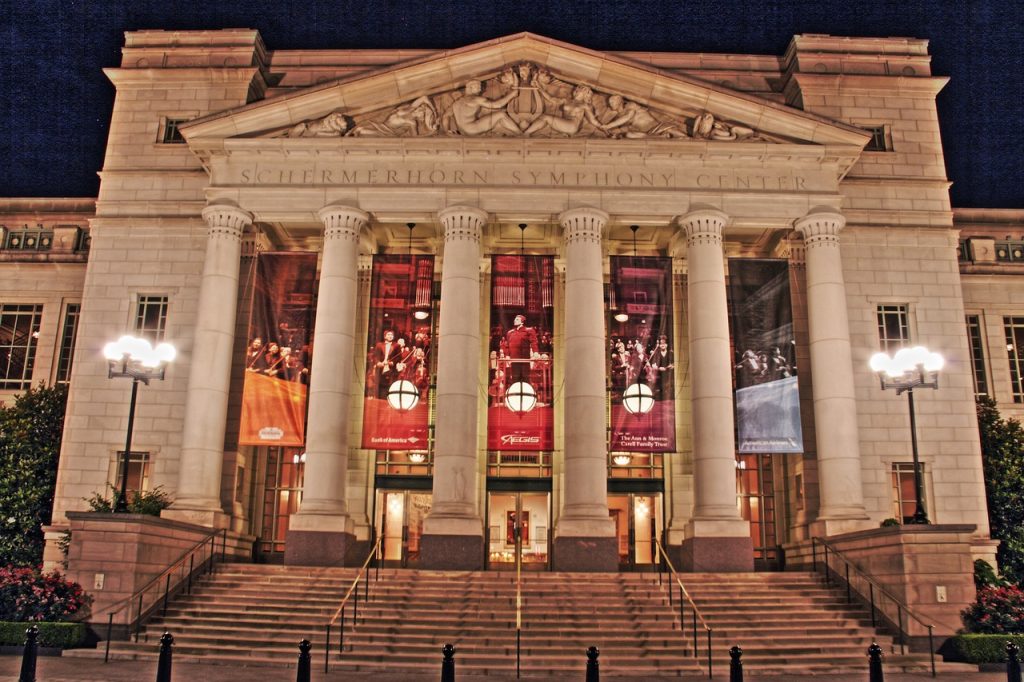 It's tough to go from crime rates, especially ones that are as horrible as the Memphis crime rate, to talking about what makes the city tick. If you look around, you can obviously find decent things in each city, the question comes down to, do you want to?
While the city's police force continues to fight the losing battle in Memphis, there are actually fun things to do in and around the city. Memphis is dubbed the Home of the Blues and the Birthplace of Rock & Roll, and it doesn't disappoint. Nightlife is king in the city (just be careful) as downtown is filled with jazz clubs, blues clubs, and rock clubs.
If you wish to see more of Memphis, there are some cool recommendations. They have Sun Studio, a recording studio opened by rock n' roll pioneer Sam Phillips. There is the Fire Museum of Memphis and if fun for the kids is in need, you can always hit America's Incredible Pizza Company. Pizza and arcade games are tough to beat.
Memphis has its zoo and the Museum of Science and History as well. If adventure is your thing, they offer Ziplining at their Adventure Park. Plus, the city is located right on the Mississippi, so a Steamboat ride down the mighty Mississippi would be another great option.
As far as professional sports teams go, Memphis does have one to offer its residents. The Memphis Grizzlies are the city's NBA basketball team.
Nashville has country music. Well, traditional country music fans loathe the "country" music being produced in Nashville, but still, it is a major draw to the city. Regardless, Nashville is home to Music Row. This is an area of the city that houses studios such as RCA Studio B, Curb Records, and Quonset Hut, as well as BMI, ASCAP, "Musica," Owen Bradley Park, and Little Sisters of the Poor. Nashville is also home to the most popular country music venue in the world, The Grand Ole Opry.
There are plenty of things to do in and around the city as well. As the Opry is one of the most popular places, taking a backstage tour should be high on the list. The Hop On Hop Off Bus is a fun attraction where you can see anything and everything the city has to offer. If you are looking for some history, the Belle Meade Plantation is another attraction worth visiting. Also in the city is the Music City Hall of Fame.
As far as professional sports go, Nashville has two teams to call their own. In hockey, they have the Nashville Predators and for the NFL, they have the Tennessee Titans.
With all those attractions both cities have to offer, they are also well-known for their eateries. In Memphis, you won't have trouble finding food that suits your palate. Marlowe's, Brother Juniper's, Elwood's Shack, and Gus's World Famous Fried Chicken are just a few.
Nashville also has a fine lineup of good eats. Rosie Food & Wine, Lou Nashville, 400 Degrees, East Side Banh Mi, and Big Al's Deli are but a few places you will quench your appetite.
COST OF LIVING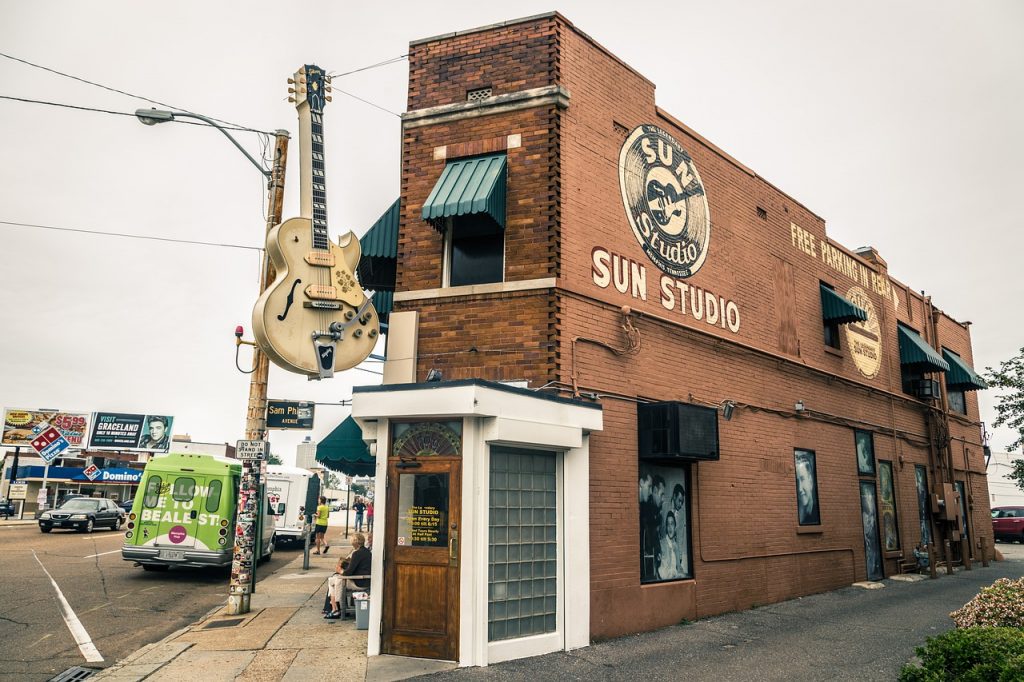 If there is one thing about these two cities that can be considered a major attraction is their cost of living. In Memphis, costs might be low because of the inflated crime rate, so definitely keep that in mind as you look around.
When you compare prices for rentals and home purchases, Nashville is going to come out on the more expensive end of the deal. Not by much though. According to NerdWallet, the median price for a 2-bedroom apartment in Nashville is going to run you around $1,215. In Memphis, the same 2-bedroom will cost you a shade under $800 a month. Again, we quote these Memphis prices with a grain of salt.
If you are looking to purchase a home, a 3-bedroom, 2-bath home in Nashville will hit around $326,327. In Memphis you are going to find one much cheaper as the same 3-bedroom, 2-bath home will cost you $267,740.
No matter how you slice it, those prices in both cities are winners. In fact, you are going to find the overall cost of living in Memphis to be cheaper. Utilities, gas, food, and entertainment costs are all money savers in Memphis.
THE CONCLUSION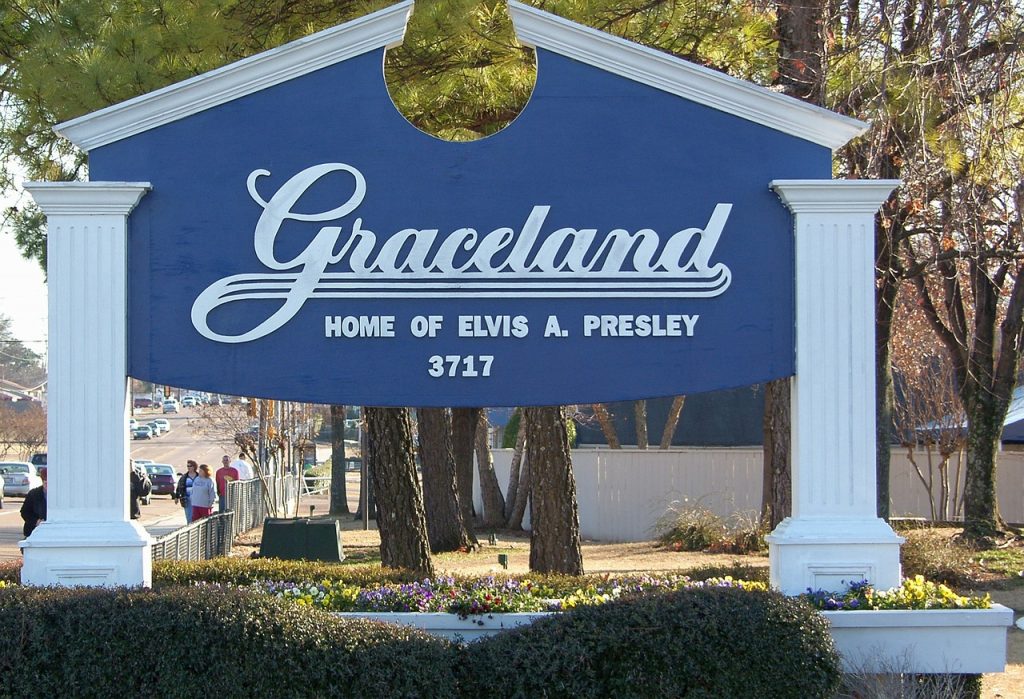 Home of the Blues or Music City. On the surface, it would seem either city would be a suitable place to call home. Both have plenty of fun options to play, great places to eat, and professional sports if you need to get your fix. Both cities are big on the music scene as music pretty much defines Memphis and Nashville.
But with both, you simply (and sadly) must look deeper. The one thing you cannot turn away from is the crime rate. Although Nashville's is much less, it still should be of concern. The numbers that Memphis posts, unfortunately, should be your number one concern and frankly, a dealbreaker.
The comparison, in that regard, between both cities makes the decision a simple one. Until Memphis can somehow gain better control of its crime, Nashville will always be the better choice of these Tennessee cities.