Target announced that it will increase the size of its stores in order to further grow the online side of its business due to the fact that it fulfills 95% of its online orders directly through local store inventories.
Consumers are increasingly turning to online shopping. Many view it as more convenient and love the added bonus of avoiding crowds. And now, retailers such as Target are making news headlines regularly for their innovative attempts to capture some of the growing online market.
Target has been in the news often recently thanks to some sweeping changes they are making to their brick-and-mortar stores. The retailer has announced several strategic partnerships in the last few months. And it also made waves among customers when it started remodeling some of its stores.
The company currently has 1,946 stores throughout the United States. And approximately 1,000 of those locations have already been remodeled to feature a "shop-in-shop" experience. Target intended the design to offer customers a better shopping experience, but it has not been well-received.
However, that is not stopping the retailer. It is not even close to completing its massive round of changes. In fact, despite the "shop-in-shop" remodel project being nowhere near completion, Target announced another round of significant updates.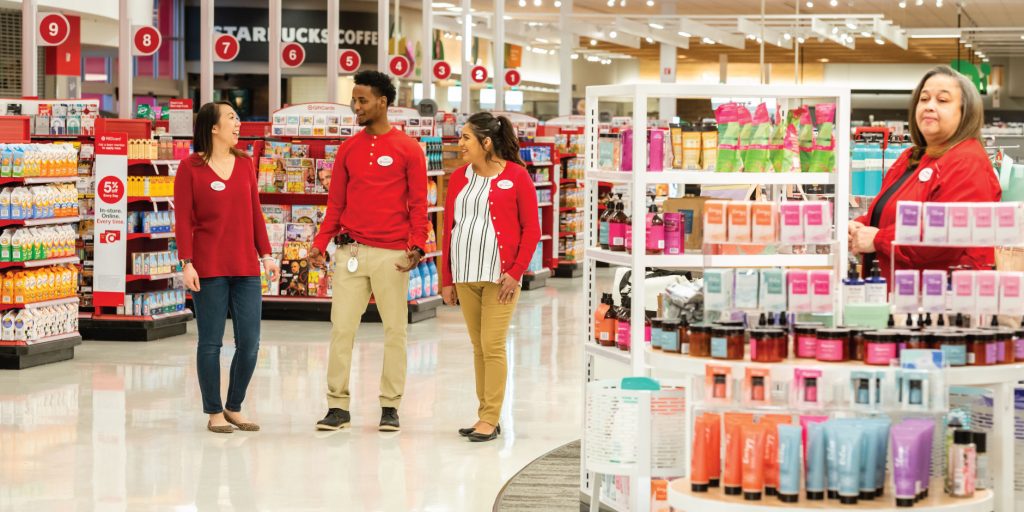 According to the publication Marketplace, "last week Target announced what seems like maybe a counterintuitive strategy to help grow its online sales: bigger stores." That's right. More remodels.
But the reasoning appears to be sound. That is because nearly 95% of Target's online orders get scheduled for local pickup or delivery. So most online order fulfillment happens at the store level rather than a central warehouse.
A retail consultant at AlixPartners, Bryan Eshelman, sees the benefit of this. He said, "consumers like the fact that a shipment from a store or a 'buy online, pick up in store' is much faster." And, while it is far more convenient and efficient for the consumers, most Target locations cannot handle the volume.
After pickup began to take off, Target locations changed close parking spaces into dedicated curbside pickup spots. And they have had to beef up staff levels at the customer service counter to handle those who prefer to come inside. It works well now but is far from an ideal setup.
So, now Target is taking a cue from Walmart's successes. They plan to expand store stock room spaces to handle an increasing volume of products. And they will revamp their parking areas to create a dedicated online order space.
The announcement comes on the heels of the news that Walmart was making big strides in improving its online ordering system. They redid their app and some internal processes to help streamline the shopping experience. This move puts the company well ahead of Target in terms of user experience.
So the latter has some catch-up to do if it hopes to compete in the marketplace. The latest store updates should help and allow the company to focus on improving the overall shopping experience. But that is not even the best part.
The great news for Target customers is they will not have to try and navigate yet another front-of-the-store remodel. Too many changes too soon could turn customers off. But, thankfully, since these updates are primarily logistical, you can continue shopping in a construction-free store. 
---