Taco Bell is planning on adding to its menu once again. The company has begun testing a new protein that no one saw coming.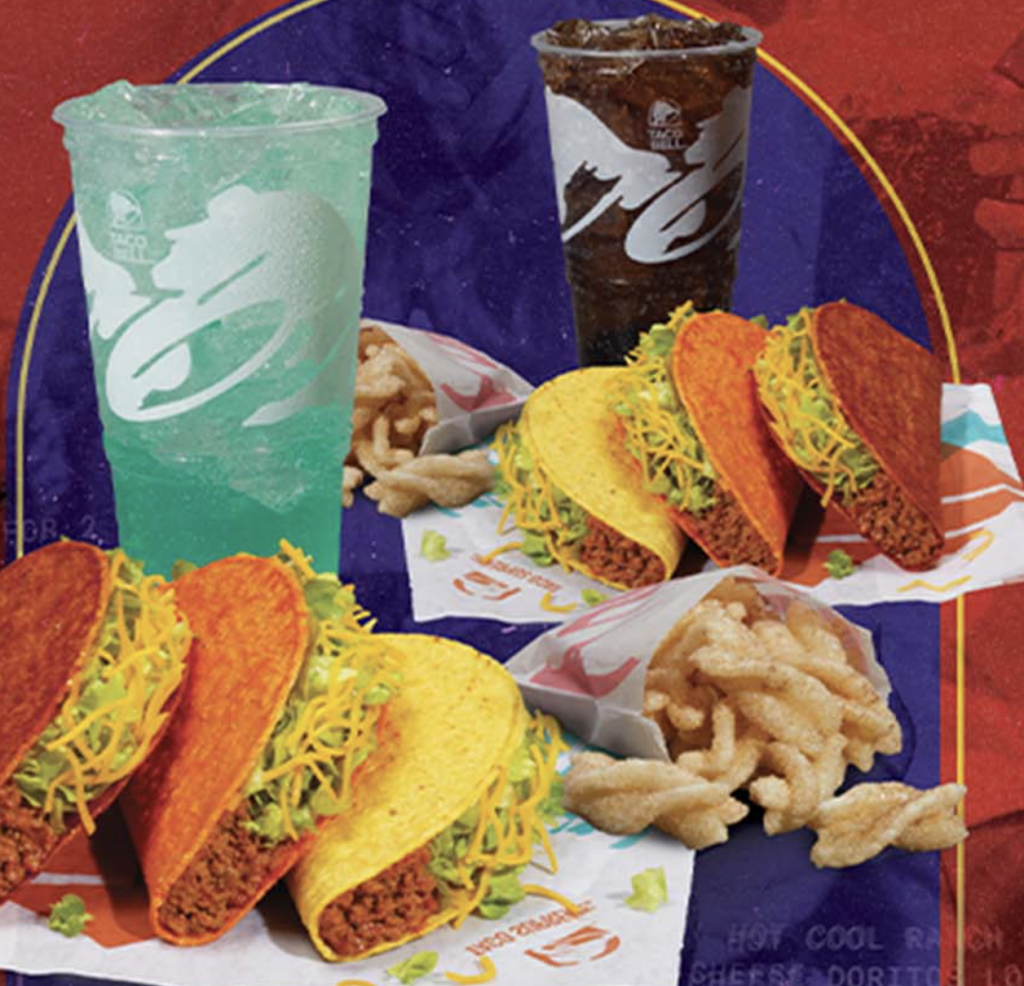 For a long time, Taco Bell was the only fast-food chain with any vegetarian alternative. Since the restaurant has many menu items with beans as its protein, it was a fast food option for many wanting a strictly vegetarian meal. As meat alternatives have become more popular, Taco Bell hasn't had to incorporate them as much as competitors like Burger King and McDonald's. But now, the Mexican-American fast-food company is looking to expand its horizons.
Though Taco Bell was adamant about being meat-alternative free, the company started testing plant-based ground beef a couple of years ago. It was introduced at a single California location in a menu item called the Cravetarian Taco. In June of this year, another California location tested a unique product: the Naked Chalupa with a crispy plant-based shell. The chalupa shell was a fried chicken substitute Taco Bell was eager to introduce.
Today, Taco Bell is testing out an updated version of the Cravetarian Taco in the Birmingham, Alabama, area. The taco will include a plant-based protein made in-house and will taste like an upgraded version of the meatless substitute used previously. Both the Crispy Melt Taco and the Nachos BellGrande will have the updated substitute for Alabama residents to enjoy. The meatless alternative is a soy and pea-based blend, which is slightly different from the previous in-house concoction of peas and chickpeas. The seasoning used on the substitute combines "classic Taco Bell flavors," so the product's taste won't differ too far from standard ground beef.
The Crispy Melt Taco unveiled in Birmingham is an entirely new menu item. The taco has a friend corn shell tortilla stuffed with oozy, melty cheese like cheddar, mozzarella, and Monterey pepper jack. The taco is then piled high with Taco Bell's nacho cheese sauce. On top of that, shredded lettuce, diced tomatoes, and sour cream. If you're not feeling adventurous enough to taste the new meatless alternative, you can also order the Crispy Melt Taco with regular ground beef. Both tacos, both meat or veggie options, will cost $2.49 each.
For the Birmingham, Alabama, locations that are testing out the in-house substitute, you can add the meatless option to any item on the menu. Unfortunately, only a few stores will have the replacement available, so make sure to check in with the location before visiting. If the meatless option is good enough, Taco Bell may have reason to abandon its pending collaboration with Beyond Meat.
It's not uncommon for Taco Bell to include an unusual item on the menu. Recently, the fast-food chain released a cheesy flatbread option, which is identical to a regular pizza slice. Due to the return of Taco Bell's viral Mexican Pizza, the company seemingly wanted to expand its Italian cuisine. The Cheesy Chipotle Chicken Flatbread comes with Creamy Chipotle sauce, fried tortilla strips, onion, cheese, and all-white-meat chicken.
Taco Bell is increasingly making its restaurants superior fast-food options for vegetarians and vegans. With the testing of its in-house meat substitutes, there could soon be nationwide plant-based options on all Taco Bell menus.
---