To the surprise and delight of many Taco Bell fans, the chain has quietly revived a fan-favorite menu item.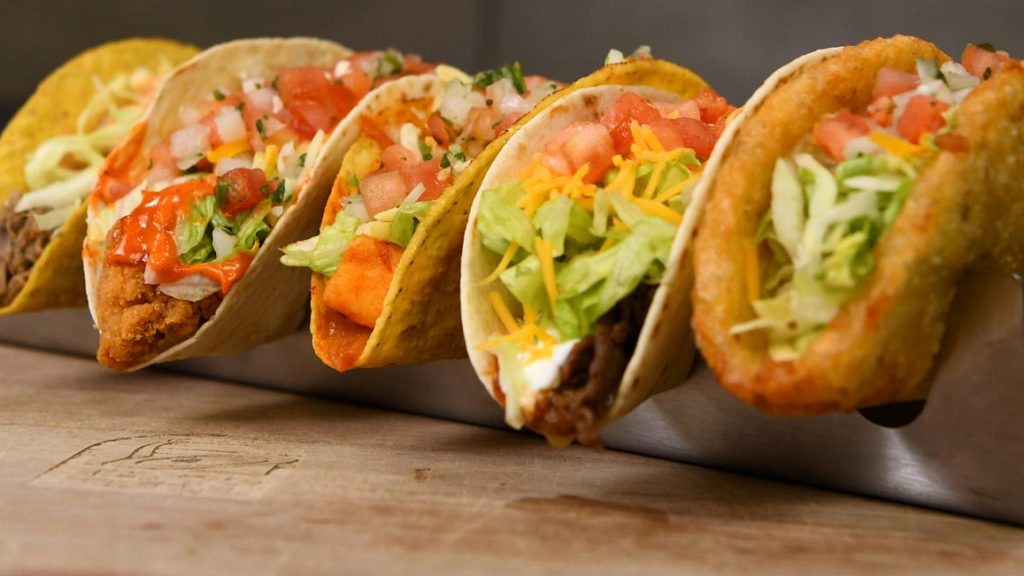 Fast food restaurants love introducing new and limited-time menu items to get customers in the door. And the summer season is the perfect time to do so. Whether it's a milestone celebration or the return of an old favorite, foodies love flocking to eateries whenever something new appears. Keeping with the trend, Taco Bell is slowly bringing back the Cantina Crispy Chicken Taco to locations around the country. The deep-fried chicken meal was first introduced in February before being removed from the menu. But now snack is back, and folks can't get enough. Take a look at the indulgent menu item below.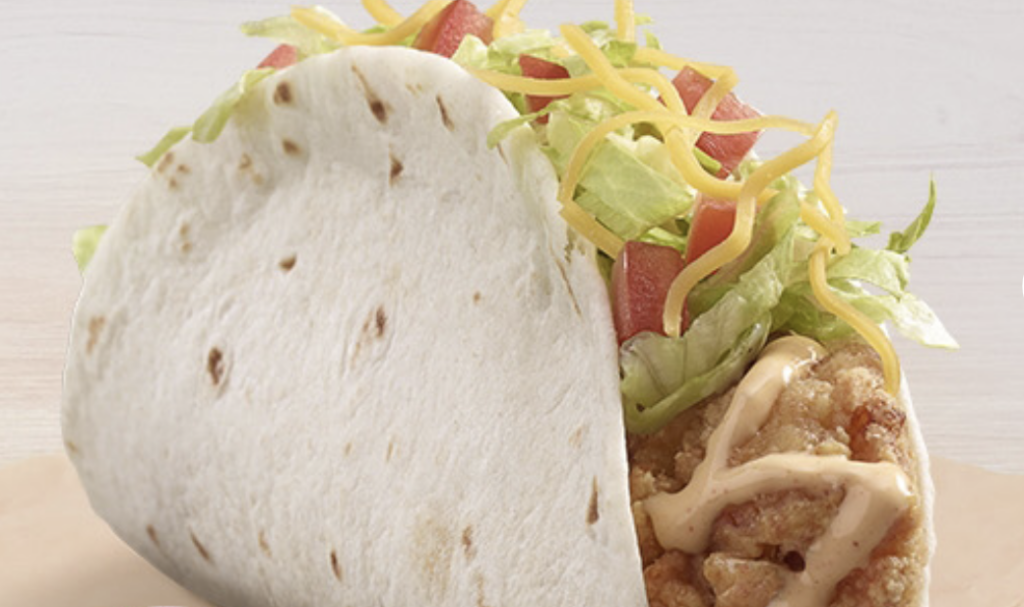 Speaking about the Cantina Crispy Chicken relaunch, Taco Bell Chief Digital Officer Zipporah Allen said there's no better way to kick off 2022 than by inviting people to enjoy their most iconic tacos. The offer will be available every day for 30 days while underscoring the restaurant's commitment to digital innovation and value. "Tacos are in our DNA, and we're thrilled to offer our most ordered menu item through the Taco Lover's Pass, Allen said via ComicBook. "It's a fun way to continue offering unique ways to reward our most loyal fans through our digital access points."
Cantina Crispy Chicken Tacos are essentially a soft tortilla filled with crispy chicken marinated in jalapeño buttermilk. It's then rolled in a crispy tortilla chip coating, and topped with lettuce, cheddar cheese, and diced tomatoes. Taco Bell customers also have a choice of two different sauces when they order. The first taco comes with a chipotle sauce, while the other comes with avocado sauce. The exclusive meals are also offered in a Deluxe Box, which includes a Cantina Crispy Chicken Taco of your choosing, a Chalupa Supreme, a Beefy 5-Layer Burrito, Chips with Nacho Cheese Sauce, and a Medium Fountain Drink.
Along with reviving its Cantina Crispy Chicken meal, Taco Bell has another new menu option that is sure to delight fans. The eatery which is known for giving customers loaded burritos is staying the course with the launch of a Cheesy Double Beef Burrito, according to Thrillist. This delicious treat is made up of layers of nacho cheese sauce with double the amount of flavorful seasoned beef as a Burrito Supreme. It also features a three cheese blend, reduced-fat sour cream, and seasoned rice. All of this is then combined in a warm flour tortilla.
And if customers want to kick things up a notch, they have the option of adding jalapeños for some extra spice. But perhaps the best thing about Taco Bell's new Cheesy Double Beef Burrito is that it only costs $2. While it's not the cheapest item on the menu, it's a pretty great deal. If you're wondering why food industry chains constantly change their menus, the reasons are pretty simple. Limited-time or niche products are a great way to create excitement among fans, essentially cutting through the noise and getting people to visit their restaurants. And hopefully, the food is good enough to keep them as customers long after the fad item has been discontinued.