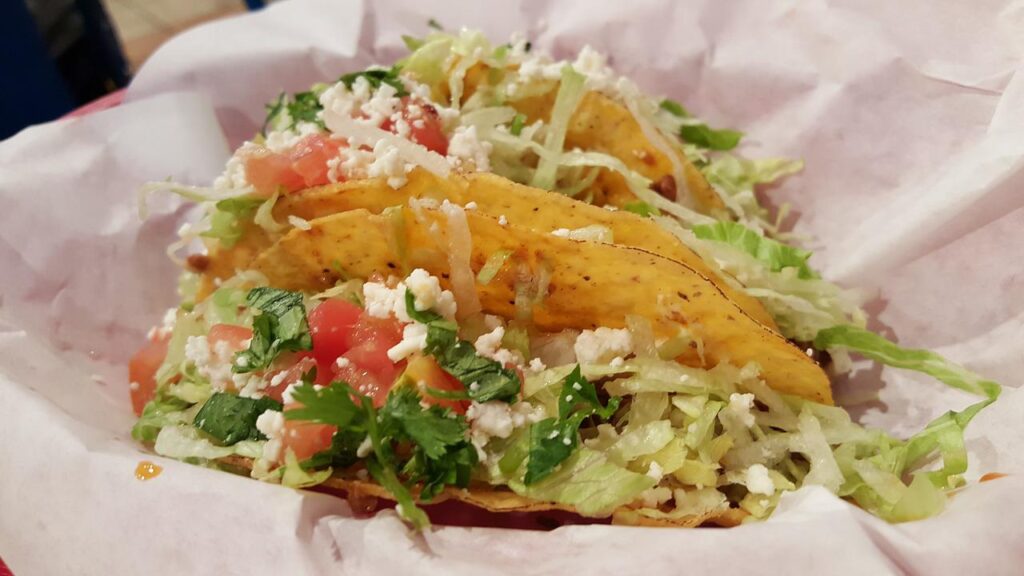 Ice-cream lovers suffered a major blow this week as Unilever announced the discontinuation of its Klondike Choco Taco bar. A favorite in supermarket freezers and treat trucks for almost 40 years, the company said an increase in demand for different Klondike products led to the difficult decision to stop making the frozen treat. Folks with a sweet tooth might still be able to snag one from remaining supplies, but once those are gone taco-shaped snack won't be making a comeback.
A Klondike Brand representative addressed the decision to halt production on Choco Tacos to CNN Business. "Over the past 2 years, we have experienced an unprecedented spike in demand across our portfolio and have had to make very tough decisions to ensure availability of our full portfolio nationwide," the email said. As such, the move is a necessary but unfortunate part of that process. The spokesperson also acknowledged that the company is aware that some folks are saddened by the news.
"We know this may be very disappointing, but we hope you'll try one of our other great products, including Klondike Cones, Shakes, Sandwiches, and of course, our signature Bar available nationwide." Although these treats sound really good, they're probably an inferior alternative to the classic Choco Taco. Created by Alan Drazen, Choco Tacos have been around since 1983. The vanilla ice-cream core topped with peanuts and crispy chocolate, wrapped in a sugar cone-like shell was especially popular for the way it allowed folks to taste every ingredient in one bite.
Interestingly, the Choco Taco is only the latest in a long string of casualties as large food corporations adjust to inflation and supply shortages by changing their product lines. The Klondike Donut was taken off store shelves with little fanfare. It was eventually replaced by a new line of shakes and cones. However, that treat didn't have the celebrated status of the vanilla ice-cream treat. The product even inspired several unlikely legends about its creation as well as high-end imitations from celebrated chefs like cronut inventor Dominique Ansel.
Several restaurant chains, like Denny's, Applebee's, Ihop, McDonald's, and Taco Bell, were forced to streamline their menus during the pandemic to maintain profit margins in the face of rising supply and labor costs. But no amount of logic can heal a broken heart. While some folks admitted they had not had a Choco Taco since childhood, they insist the pain is very real. Even Connecticut Senator Chris Murphy announced that he was introducing legislation to invoke the Defense Production Act to mandate the continued manufacture of Choco Tacos.
Reddit founder, Alexis Ohanian offered to buy the rights to the Choco Taco from Unilever to keep it from melting away from future generations. Some folks even insisted that the product will be back. "My friends, the Choco Taco is 100% gonna come back just like the Mexican Pizza," tweeted the television director Payman Benz. He insisted that this is just a new thing brands are doing with old favorites that don't sell like they used to.