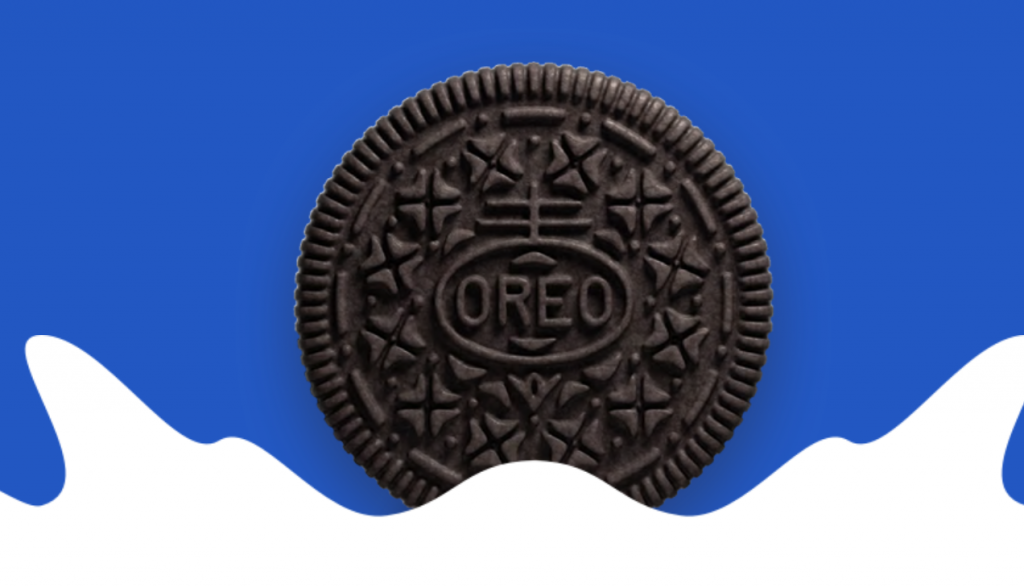 There's nothing more classic than a box of Oreo cookies. Consisting of two wafers with a sweet creme filling, the dunkable treat made its debut in 1912. That means they've been around since before traditional chocolate chip cookies which weren't created until the late 1930s. Since acquiring the delicious cookie sandwich in 2012, Mondelez International started experimenting with limited-edition flavors and thrilling collaborations. Now, the food company is preparing to delight fans with a brand new taste inspired by Neapolitan ice cream.
The cookie giant revealed the Neapolitan Sandwich Oreo in a post on social media. Dubbed as a playful twist on ice cream, the newest addition to the food company's catalog has a waffle cone-flavored cookie with vanilla, strawberry, and chocolate triple-layered creme. That's a whole lot of flavor crammed into a single summery treat. According to Food & Wine, this new snack offering hits store shelves in July and will be available until supplies last.
The Neapolitan Sandwich Oreo follows another unlikely cookie pairing for the company. In May, Mondelez International revealed the first-of-its-kind collaboration with Ritz. Aptly called RITZ x OREO, the snack is one part Ritz and one part Oreo, joined together by two layers of peanut butter flavored creme and the original Oreo cookie creme. While it might seem like a strange pairing to some folks, the sweet and savory combo had been in demand for very a long time.
Although the Neapolitan Sandwich Oreo is brand new, the cookie giant has an impressive catalog of delicious partnerships. In 2020, The New York Times said the company has released 65 new flavors, with each pushing the boundaries of the classic cookie sandwich. The popular trend began with the release of the Birthday Cake Oreo in 2012, which marked 100 years of the original sweet snack. Since then, the brand paired with Barefoot Wines to release a cookie-inspired wine. There was also a limited-edition Oreo-scented candle, and various fun movie tie-in varieties that have made their way onto store shelves in recent years.
Explaining the reasons behind this constant innovation, Senior Director of Oreo, Justin Parnell said new and seasonal flavors are important because they tend to boost the sales of the classic chocolate and vanilla Oreo. Limited-edition runs usually feature a crème filling that's designed to replicate the taste of a specific fruit or dessert. They range from familiar flavors like lemon or mint to the more specific and unusual flavors of blueberry pie or red velvet cake. They may also incorporate different varieties of cookie wafers, like the Neapolitan Sandwich Oreo which features an ice cream cone flavored wafer.
According to the publication, the cookie giant's six-person team in charge of special flavors is extremely secretive. When asked, the company even declined to disclose the group's name. Whatever they're doing, it's definitely working. And the new Neapolitan Sandwich Oreo is sure to be hit. While the new limited-edition treat will only be available in the United States, the classic cookies are seen on store shelves in over one hundred countries.