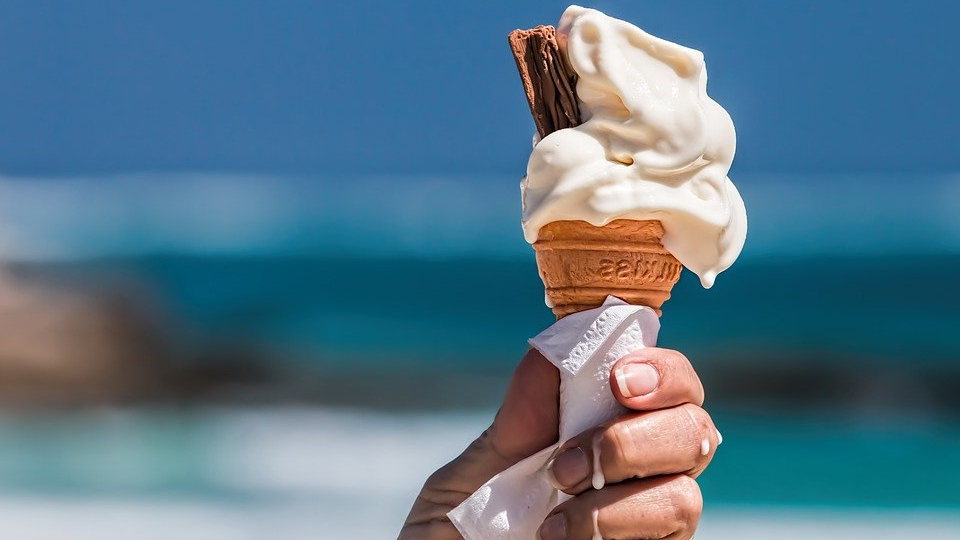 Krispy Kreme is decidedly branching out in the world of sugary confections. Don't worry, it's not ditching its donuts, but launching a brand new menu item with the intent to have it blend seamlessly with its other sweet treats. The chain is known for frequently releasing enticing mashups and concoctions. Most recently, Twix and Cinnamon Toast Crunch donuts donned the menu. This time, though Krispy Kreme is introducing a glaze donut-flavored ice cream. Feast your eyes on the alluring dessert below.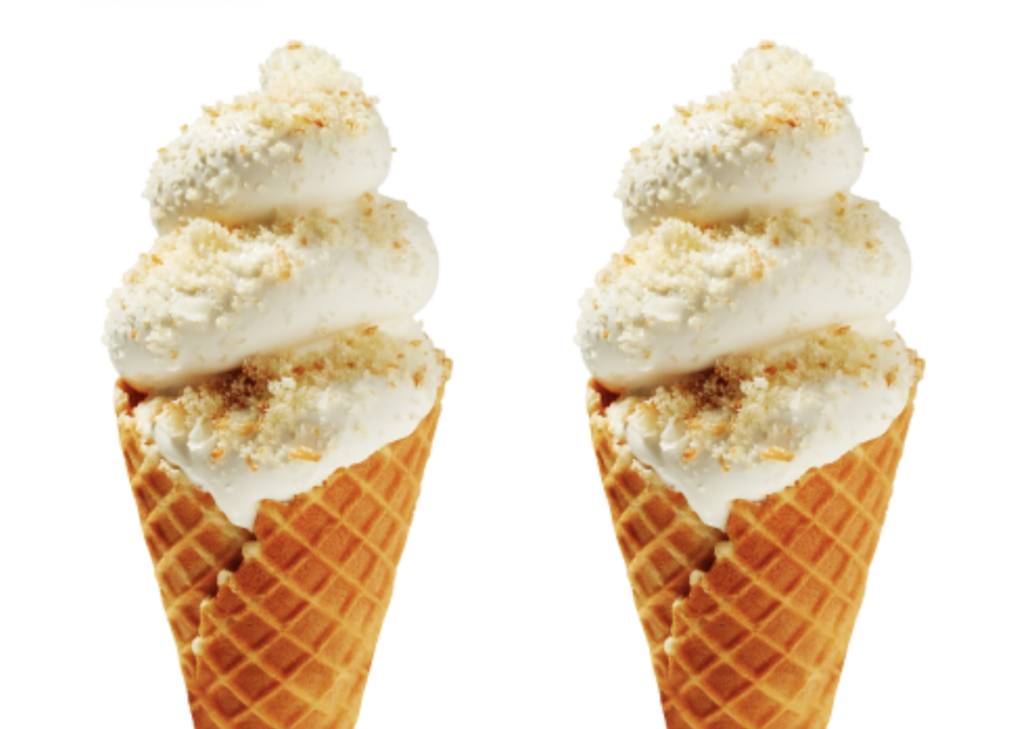 Krispy Kreme is being rather secretive about all the ingredients it used to concoct the utterly decadent-looking treat. Although it did reveal that besides being made with whole milk that it is comprised of some super-secret Krispy Kreme proprietary ingredients. Regardless of the super-secret ingredients staying under wraps, the new flavor is certainly poised to satisfy the sweet tooth of any Krispy Kreme fan.
The new Krispy Kreme glazed donut-flavored ice cream will be offered alongside two signature toppings. Folks can order the ice cream plain, iced with a chocolate topping, or iced with a strawberry topping. Given that Krispy Kreme is a donut maker, their choice to use the word "iced" over "syrup" for their ice cream toppings is particularly apt and even a little coy. Krispy Kreme patrons can also order the new ice cream in the form of a milkshake. The new ice cream flavor and milkshake join a lineup of other fun milkshake flavors including Cookies & Creme and Birthday Batter shakes.
Interestingly enough, this is not the first time Krispy Kreme has attempted to add ice cream to its menu. CNN pointed out that in 2019 the company began slowly releasing ice cream flavors at select stores. However, those plans came to a sudden stop shortly after the onset of the pandemic. It seems like with its latest ice cream endeavor, the company is trying to pick up where it left off. However, regardless of its motivations for adding the new menu item, the decision itself is somewhat monumental. What makes it so unique is that the glazed iced cream is the first permeant menu item to be added in over three years.
Moreover, the new menu addition is likely part of Krispy Kreme's overall brand-bolstering strategy. In order to reach a greater number of potential patrons, the company has been starting to leverage a business strategy where they use other retailers as platforms to sell its products. This is known as a "hub-and-spoke" approach. Essentially, there will be one Krispy Kreme store/production facility. That one facility will act as the hub and deliver products from that facility out to its surrounding spokes (the other retailers it partners with).
Krispy Kreme's latest product innovation also coincides with the strategies of other businesses in the restaurant industry. For instance, Taco Bell recently revived its highly-popular Mexican Pizza. Similarly, in a historic move, Wendy's decided to introduce a new strawberry frosty flavor for the first time since it added the Vanilla Frosty to its offerings years prior.