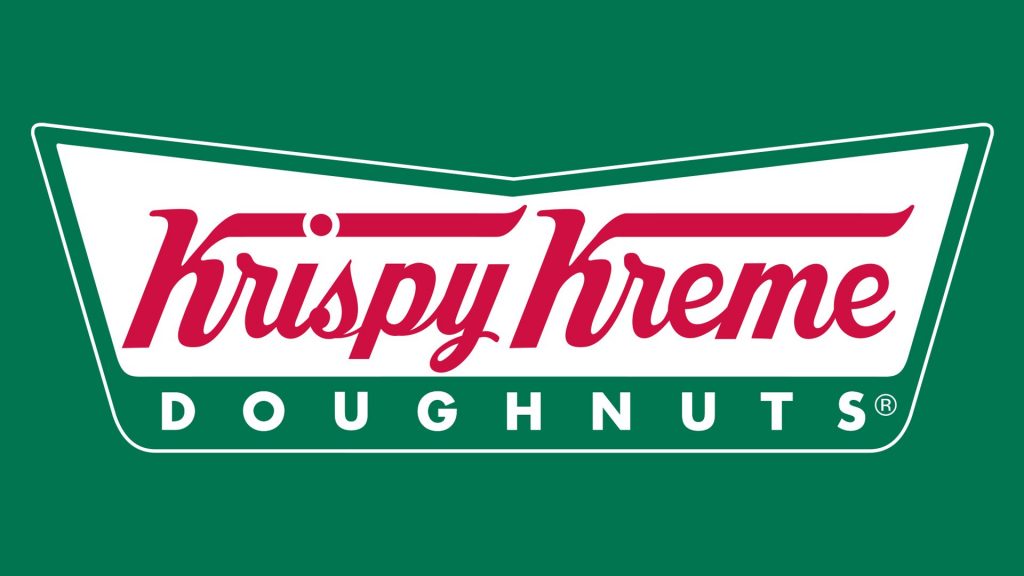 Krispy Kreme has long been revered for making some of the most delicious doughnuts known to man. The likes of Dunkin Donuts can't even hold a candle to some of Krispy Kreme's divinely delectable offerings. Cake batter, Oreo Cookies & Creme, and the Chocolate Iced Raspberry-filled options are just a few of the ones able to send someone's tastebuds skyrocketing into the stratosphere. This time, however, Krispy Kreme has taken the meaning of divinely delicious to a whole other level. Food & Wine reported that the dessert company has taken none other than an entire Twix candy bar and fused it with one of their signature doughnuts to create a confection that is literally out of this world. Take a look at the newest Krispy Kreme inductee in all of its chocolatey-caramel glory below.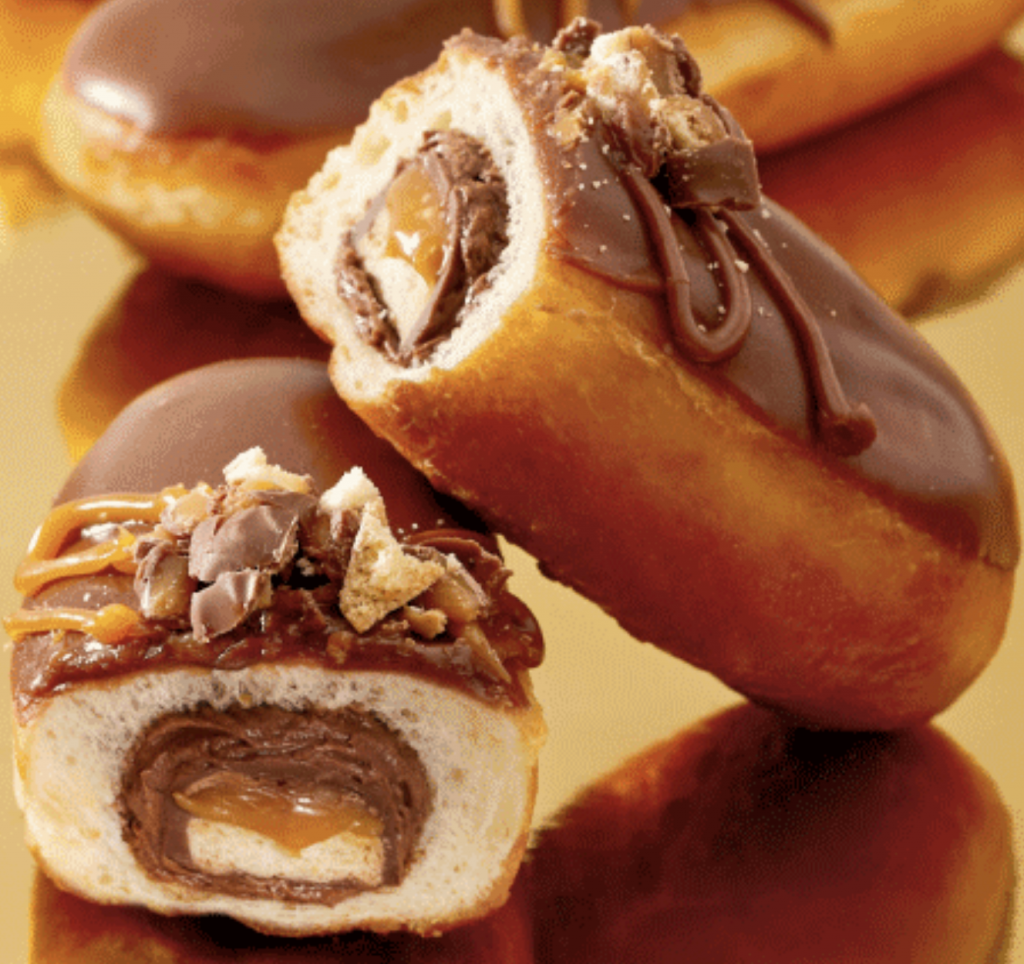 Krispy Kreme is calling their newest creation the Caramel Cookie Crunch Bar Doughnut. Essentially, it is a crueler-shaped doughnut whose dough is encased around a Twix candy bar surrounded by a generous amount of chocolate creme filling. If that were not enticing enough on its own, Krispy Kreme finishes this delectable treat off by topping it with more chocolate icing, a dulce de leche drizzle, and then garnishes it with some additional Twix Candy bar crumbles. If that's not the epitome of chocolate-caramel heaven what is?
Think you've had your fill? Then you better think again. The Krispy Kreme and Twix team-up amounted to more than just one new option. The confection company rolled out two additional Twix-inspired options. The Caramel Cookie Crunch Original Filled Doughnut and the Mini Caramel Cookie Doughnut with Twix Cookie Bar pieces on top. The former is a chocolate doughnut that has been stuffed with utterly divine melt-in-your-mouth salted caramel pockets and then decorated with tiny Twix pieces. Feast your eyes on the alluring pastry below.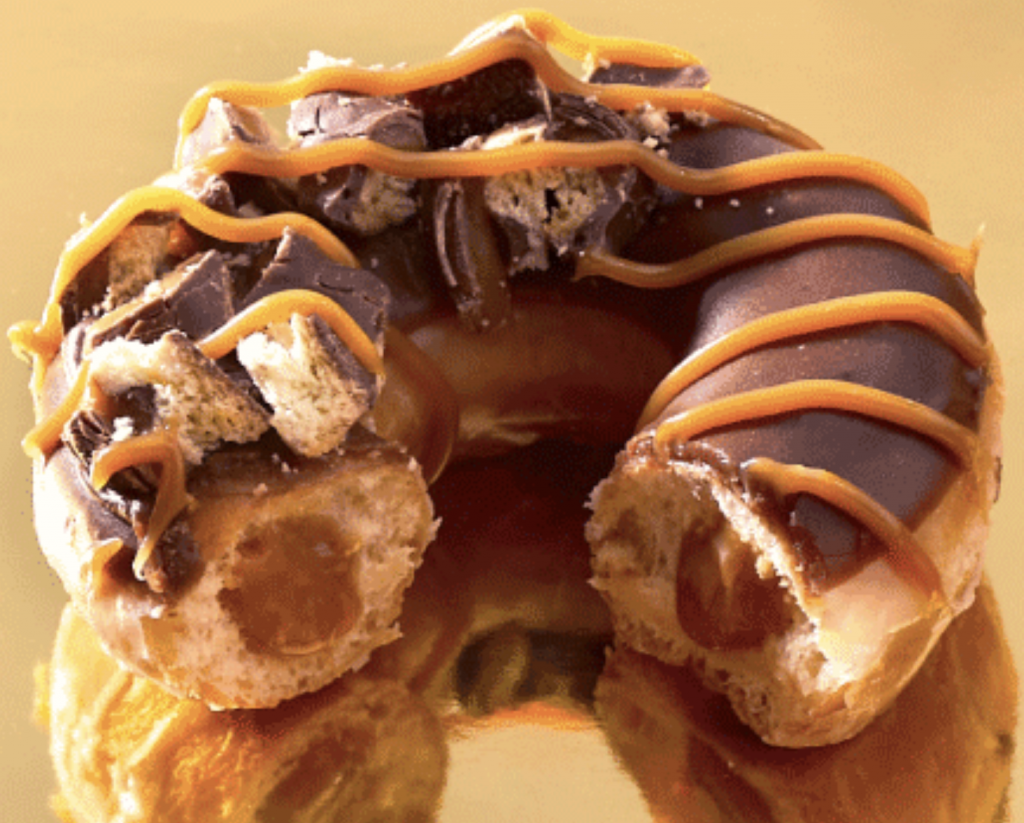 The last iteration in the new Krispy Creme Twix lineup is essentially a smaller version of the bigger bar-shaped doughnut. It is described as a "Mini Caramel Cookie Doughnut topped with Twix Cookie Bar pieces." Despite its miniaturized size, it's sure to be just as delicious as its larger counterparts. Who could resist a perfectly-portioned poppable ideal for devouring while on the go?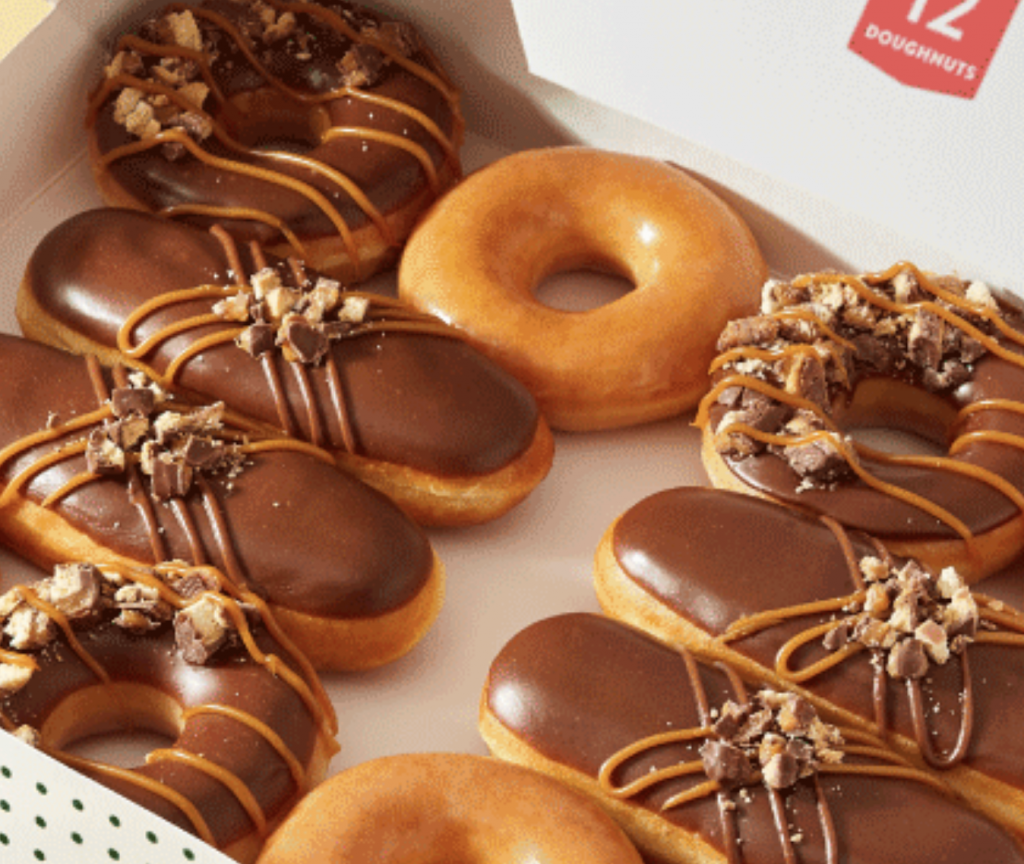 If you can't wait to sink your teeth into these new Krispy Kreme temptations, you're in luck because you won't have to. Each new Twix doughnut is available right now for a limited time at all participating Krispy Kreme locations in the United States. The company's Chief Marketing Officer Dave Skena expressed her exhilaration in being able to offer Krispy Kreme patrons all of these new tantalizing Twix options. She shared that Krispy Kreme is "…always looking for new ways to provide our fans an awesome doughnut experience, so we've partnered with another iconic brand — Twix — for the first time ever."
Both larger donuts can be purchased individually or as part of a dozen or half dozen boxes. The mini variety comes included in boxes of 16 snack-sized bits. Would be Twix doughnut devourers can also grab the newest treats straight from the company's website. With these latest offerings, Krispy Kreme certainly outdid themselves in more delicious ways than one.