When considering San Jose vs Fresno, the edge goes to San Jose with a lower crime rate and more job opportunities.
Northern California is home to many wonderful cities. You have the capital of the state, Sacramento, as well as numerous others that fall inside the Bay Area. One of those cities is one of the largest in the state, San Jose. Another city within shouting distance of the Northern California border is Fresno. Although California has been taking some heat recently for various and well-deserved reasons, these two cities are some of the better ones California has to offer. The question is: which would be the best to live in?
Located in the San Francisco Bay Area, San Jose is the heart of Silicon Valley. It is the largest city in Northern California, beating out even Sacramento and San Francisco. It was founded as a pueblo in 1777 but wasn't incorporated into a city until 1850.
As it is famous for its Silicon Valley status, it also has become well known for having the highest percentage of million-dollar homes (or even more expensive) in the United States. Apparently, Silicon Valley pays quite well.
Fresno, on the other hand, doesn't have to worry about the minor inconvenience of million-dollar homes. Oh, they have some, but definitely not on the same scale as San Jose. Fresno first came into existence as a railway station in the early 1870s. The need was to have a middle ground between Northern and Southern California.
Soon, the railway station had a neighboring store. The store then helped turn the area into a small town and finally, a city grew from there. Fresno became incorporated in 1885.
We are going to take a closer look at these California cities to see if we can determine which city would be the best to live in – San Jose or Fresno.
SAN JOSE IS THE SIXTH-LARGEST CITY IN THE STATE AND HAS A DIVERSE POPULATION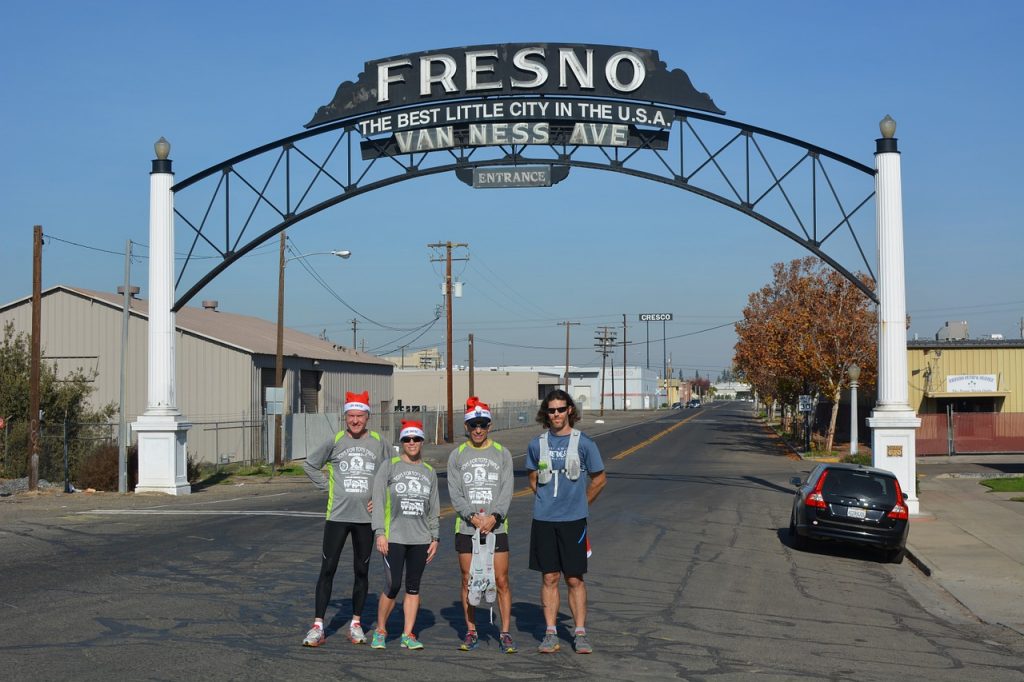 The first thing you will notice when comparing San Jose with Fresno is the difference in size. San Jose is the hub of many things, first and foremost the California tech industry, so they have a much larger number of residents than does Fresno.
San Jose is the sixth-largest city in the state. They have continued to climb over the past ten years and currently have topped the 1 million mark with 1,009,340 residents. This is a pretty nice increase from the 945,942 that called the city home a decade ago.
Fresno, too, has enjoyed a population increase. They currently have 537,100 residents, which is a good jump from the 494,665 they had ten years ago.
Taking things a little deeper, we like to look at just how diverse a city is. In San Jose, you are going to find that 39.9% are Caucasian, 3.0% are African American, 35.9% are Asian, and 31.6% are Hispanic. In Fresno, 60.5% are Caucasian, 7.4% are African American, 13.8% are Asian, and 49.6% are Hispanic.
Along with the population breakdown, we also take a look at diversity rankings that include factors such as socioeconomic, cultural, economic, household, and religious diversity. WalletHub is a great source for these numbers, so let's see where each city is ranked.
Of the 501 cities ranked, San Jose finds itself ranked as the 27th Most Diverse City in America. Its individual rankings look like this: Socioeconomic diversity (97), Cultural diversity (9), Economic diversity (356), Household diversity (397), and Religious diversity (297). In some ways, that #27 ranking can be a bit misleading.
Fresno also finds itself on the positive end of Wallethub's rankings. They come in at the 29th Most Diverse City in America and their individual rankings look this way: Socioeconomic diversity (252), Cultural diversity (63), Economic diversity (24), Household diversity (28), and Religious diversity (190).
SAN JOSE HAS A MILDER CLIMATE THAN FRESNO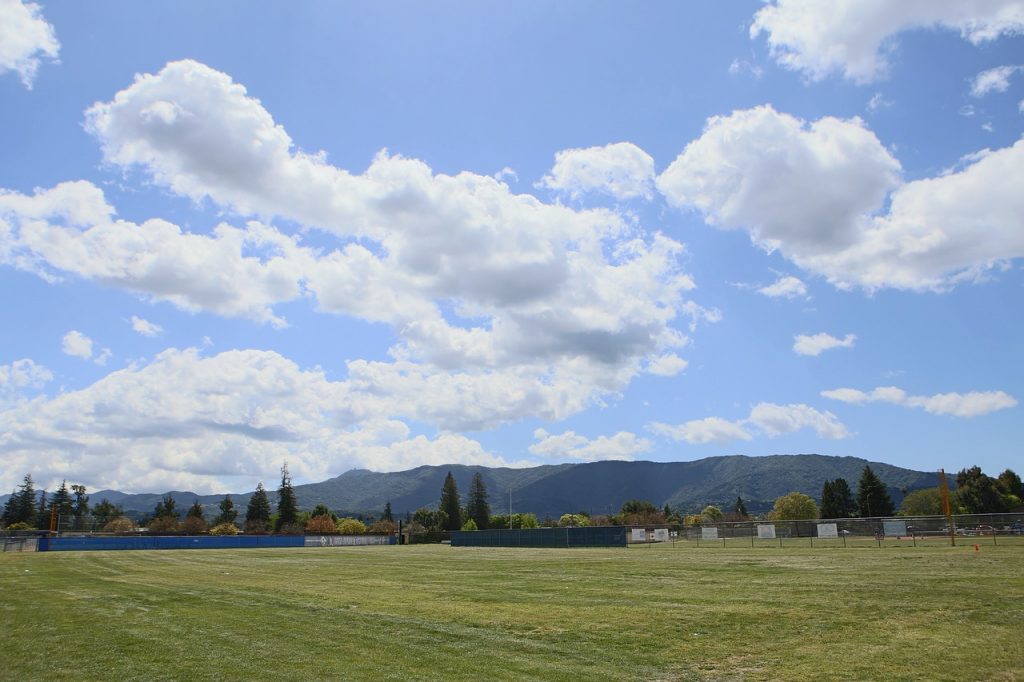 When people outside the state think of the climate in California, the first thought tends to revolve around that big orange hot ball in the sky. California is well known for its sun and warmth, but believe it or not, it does get cool. Just maybe not in these two California cities.
If the sun is what you want, then the sun is what you will get. The average across the United States is 205 sunny days and, in both cities, you are going to see plenty of sun. San Jose is on the very positive end averaging 257 sunny days a year. Not bad for a city that is situated right along San Francisco Bay. In Fresno, though, you are going to see even more sun as they average 271 sunny days a year. Bring your sunblock.
Although San Jose sees an abundance of sun, it doesn't typically get those scorching hot days. Oh, there are some, but not as many as you'd think. July is the hot month and San Jose will see their average high reach 82 degrees. It could be that famous San Francisco Bay keeping the heat away.
Further south, Fresno residents will get plenty hot. In fact, their July temperatures will average almost triple digits as it rolls in at 97.7 degrees. Your air conditioning will most certainly get a summertime workout.
This will probably come as no shock that neither city sees a lot of moisture. California is famous for its droughts and both cities prove that by the amount of rain they take in each year. For comparison, across the United States, the average rainfall is 38 inches.
In San Jose, they get a paltry 17.2 inches of rain annually. Things are even worse in Fresno as they will barely see 12 inches of rain. One good piece of news concerning the weather in each city – if you aren't a fan of snow, you're in the right places because neither get any of the white stuff.
The location of each city doesn't make them candidates for the unspeakable and horrendous California wildfires, that being said, it also doesn't make them immune to the smoke that comes with those wildfires. Both city residents suffered tremendously, as did virtually the entire state, over the past two summers. California is now hoping for a reprieve next summer to give their folks a well-deserved break.
If any city has an advantage, it will probably be San Jose as their summers are much milder than the heat you'll find in Fresno.
SAN JOSE HAS MORE TECH JOB OPPORTUNITIES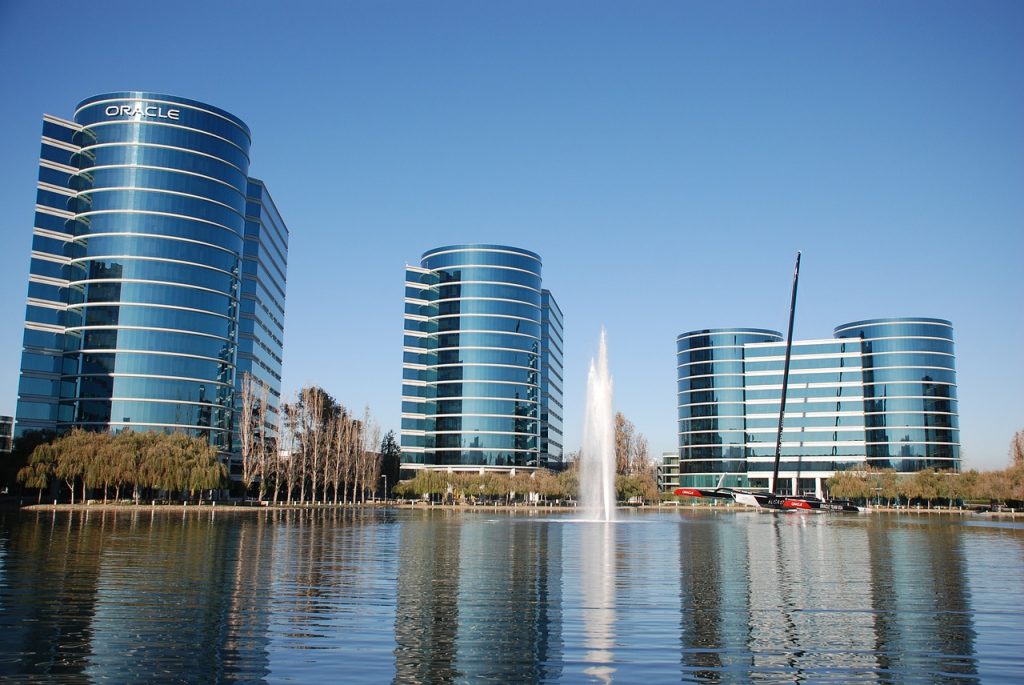 This will also probably come as no surprise but San Jose is going to offer a much more robust job market than one you'll find in Fresno. Now, that's not saying jobs can't be found further south. The continuing workforce issues we are seeing across the nation tell us that most cities are in desperate need of workers, so finding a position that suits your specific needs should not be an issue.
San Jose is Silicon Valley. Tech companies galore fill the city with start-ups ready to make their mark as well. The city is filled with a number of Fortune 500 companies that include PayPal, Adobe, Cisco Systems, eBay, Western Digital, and Sanmina.
Now, Silicon Valley is much more than just San Jose, so the surrounding area also has more than plenty to offer with big tech companies like Meta (formerly known as Facebook), Apple, Alphabet (Google's parent company), Chevron, Visa, and Wells Fargo.
To put it in better perspective, Silicon Valley is one of the wealthiest regions on the entire planet. In 2018, Forbes reported that there were 365 tech billionaires living amongst us that had a combined net worth of approximately $2.5 trillion. In Silicon Valley, it was reported that 143 of these billionaires lived there.
So, what about us normal folk, you ask? Well, San Jose is home to plenty of work for us regular joes and janes. With all that big money floating around, they have a nightlife that includes restaurants and bars that cater to the ritzy and entertainment to go with it.
Unfortunately, Fresno is not going to be able to compete with what San Jose has to offer. There are actually very few cities in California that can compete with San Jose. But again, this doesn't mean you can't find work in Fresno.
As far as big businesses go, Fresno has its fair share. These include Community Hospitals of Central California, Fresno City College, PrideStaff, National Cement, Homecare Preferred Choice, Saint Agnes Medical Center, and Fresno Economic Opportunities Commission.
Although Fresno might not be as techy as San Jose, they do offer work from LinkUs Enterprises and SCF Securities. And as with many other cities, Fresno has a solid food and beverage industry.
FRESNO HAS A HIGHER CRIME RATE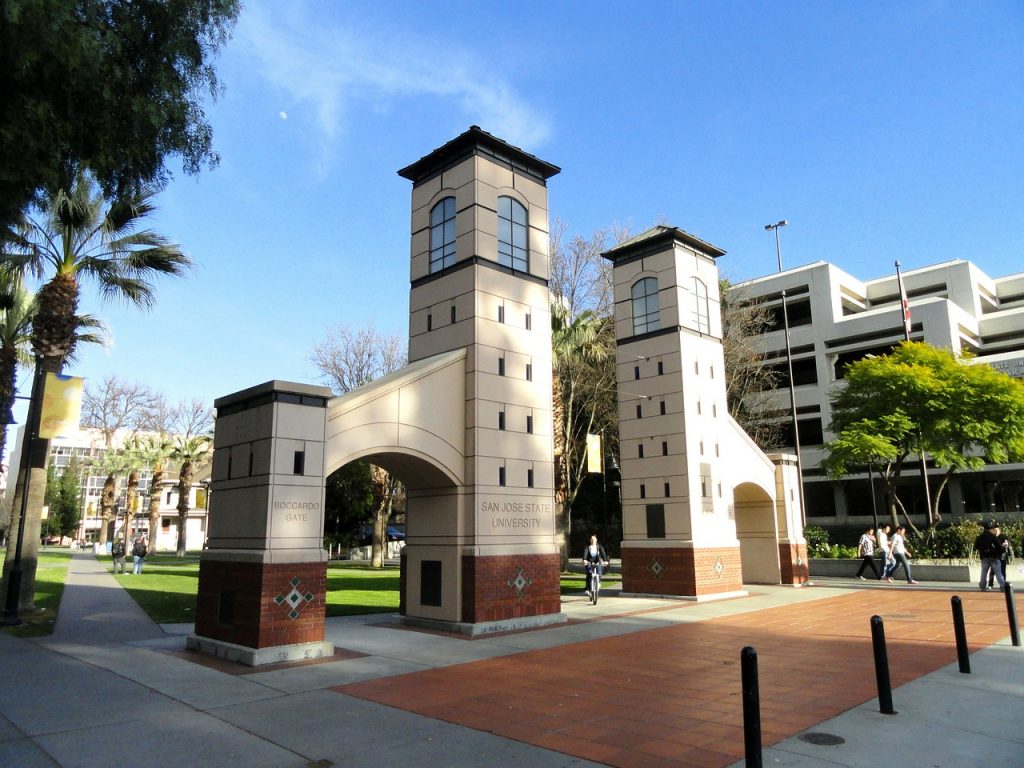 As with any place you are considering calling your new home, the crime rate is a big deal. From a distance, some cities can appear to be the epitome of safe but taking a second glance you may find out that things aren't as peachy as they appear to be. Crime rate can always be the deciding factor.
The crime rate numbers we get come from the FBI's National Incident-Based Reporting System via AreaVibes. The reported number percentages are based on city population and national averages.
Taking a look at the larger city first, San Jose reported a total of 28,222 crimes. In a city this large, the 17% above the national average actually represents a decent percentage. Of those reported crimes, 23,847 were property crimes. These include theft, burglary, and vehicle theft. This number is 18% above the nation's average. The remaining 4,375 were violent crimes. These include assault, rape, robbery, and murder. Their total was 10% higher than the national average.
Although smaller, Fresno's numbers are significantly worse. They reported a total of 20,035 crimes, coming in at 59% over the nation's average. There were 16,475 property crimes which were 57% higher than average. They also reported 3,560 violent crimes which ended up being 71% above the national average.
With a population as dense as San Jose's plus the fact that they sit in the heart of the Bay Area, their all-around crime rate numbers were surprisingly good. It may even give them the edge over Fresno.
IT IS 295% MORE EXPENSIVE TO LIVE IN SAN JOSE THAN IN FRESNO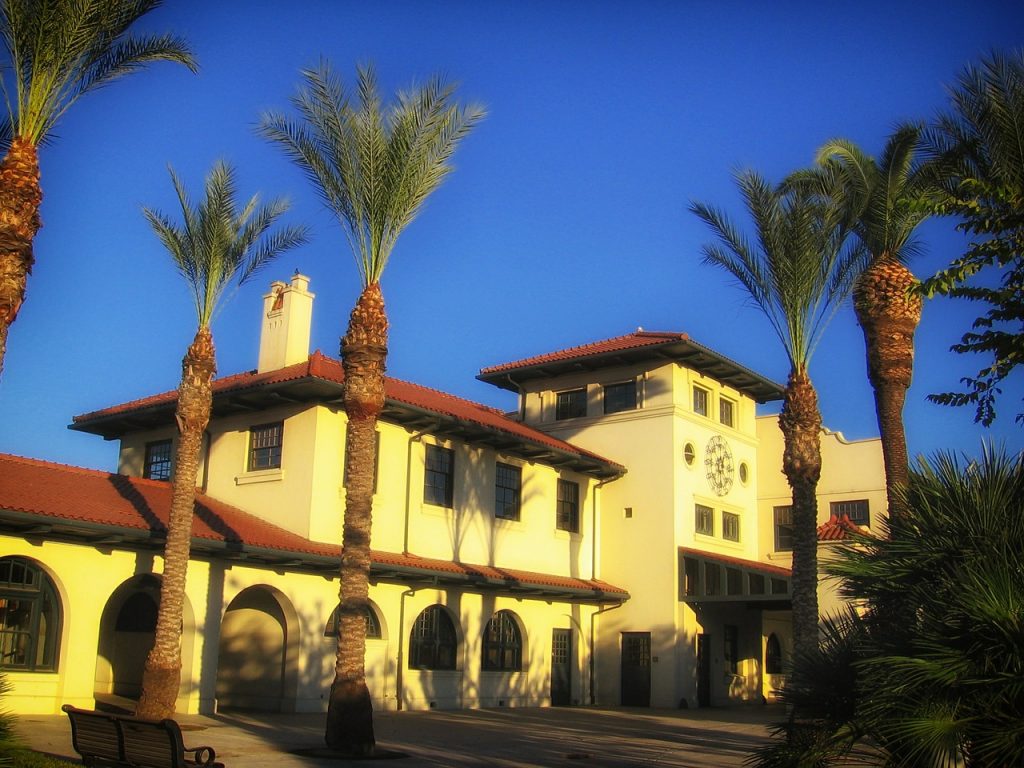 Well, if crime rates weren't enough to help you decide which city may be a better option, then the cost of living will surely push you in one direction or the other.
Along with San Jose being the hub of Silicon Valley and home to some of the wealthiest people on Earth, it is also one of the more expensive places to live. By far, if you are going to compare it to Fresno, which we are about to.
The simple housing numbers will be enough to make one choke. One number that comes up immediately is the median home price. We'll break it down in a bit but just know that if you wish to purchase a home in San Jose, you will be paying on average 295% more there than you would be in Fresno.
A 1-bedroom apartment in Fresno will cost you about $1,155 per month. If you were to grab one in San Jose, you'll be paying around $2,510 a month. Now, if you are bringing a larger family with you, a 3-bedroom apartment will cost you $1,593 in Fresno. That same family will be paying $4,142 in San Jose. Yikes.
Let's say you would rather purchase your dwelling. The median home price in Fresno sits at around $346,206. If you were wanting to buy a home in San Jose, the median price for a home there (hope you're sitting down) is going to run you $1,332,518.
If that's not enough to sway you, then we can take a look at other costs of living expenses. Here you are going to see that the fact that San Jose has an overabundance of rich people, their local economy reflects the same in their pricing.
Grocery stores, restaurants, bars, sports, and entertainment will all cost you much more in the big city as compared to the smaller one. The only area that San Jose holds an advantage is in their utilities, where their monthly rates come in much less than Fresno's.
It goes without saying that you will get more for your money in Fresno.
SAN JOSE HAS THE WINCHESTER MYSTERY HOUSE AND SAP CENTER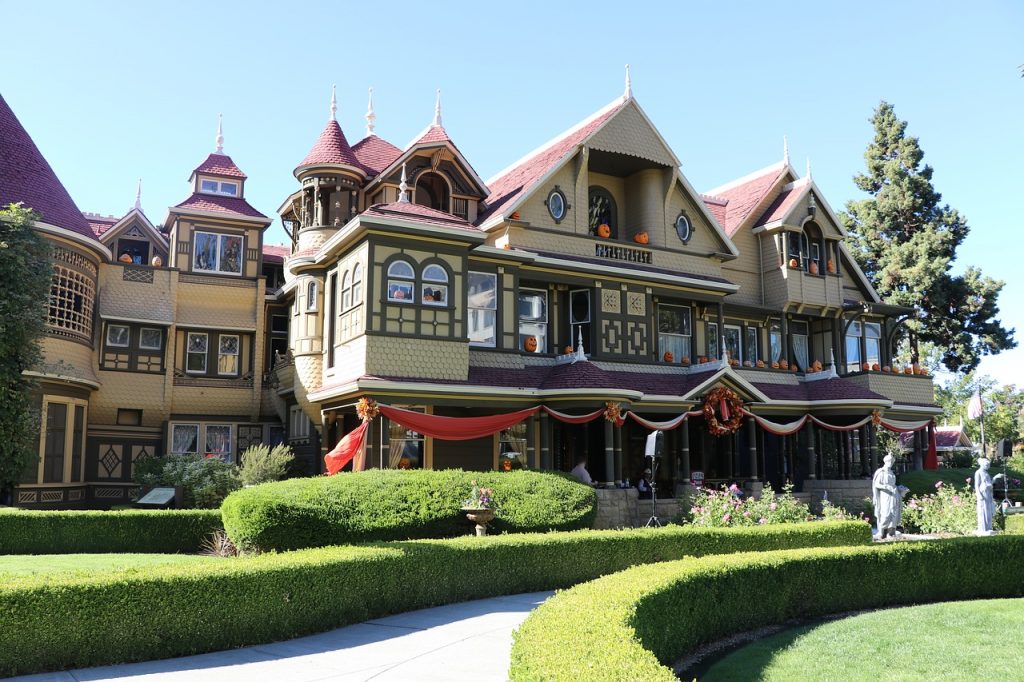 When you have an enormous number of billionaires living in a small area, that small area should have plenty of options. True, these rich folk could afford to head off to parts unknown for their brand of entertainment, but many don't wish to deal with the hassle of travel, so there are a number of great choices for local entertainment.
One of the more exciting things to do in San Jose is seeing the Winchester Mystery House. This strange mansion was built in 1884 by Sarah Winchester, who was the widow of the Winchester Rifle magnate William Winchester. The home with stairways and doors leading to nowhere was initially built as a seven-story home, but the deadly 1906 San Francisco earthquake knocked it down to four stories. The house also spawned a solid 2018 horror movie.
If you are more into the arts, San Jose has the Rosicrucian Egyptian Museum, the San Jose Museum of Art, the Tech Museum of Innovation, and for kids the Children's Discovery Museum. For those who love the outdoors, the city has Alum Rock Park and Kelley Park.
If bigger entertainment is on your to-do list, you won't be far from it as the SAP Center takes center stage in San Jose. The fans can get their fill of hockey as the San Jose Sharks call the arena home. There you will also have access to some big-name concerts from every genre of music. You can also get more of your sports fix with the Giants, Warriors, and Oakland Athletics close at hand.
The eclectic nature of the city also lends itself to numerous fine eateries and bars. There is no shortage of entertainment in the city and if for some reason you can't find what you're looking for, Oakland is right up the road and San Francisco is a short jaunt across the bay.
Fresno is not going to be able to offer the same amount of entertainment as San Jose, but they are not without some fun. The Woodward Regional Park is the largest in the Central Valley area, so it is one of Fresno's go-to attractions. The park is 300 acres in size and is filled with great sightseeing sports and modern amenities to keep visitors entertained.
For more outdoor entertainment, there is the Forestiere Underground Gardens and the Fresno Chaffee Zoo. For a bit more culture, you can head to the Fresno Art Museum or go check out the delightful tunes of the Fresno Philharmonic.
Fresno also has a lively nightlife. On top of some fine eateries, they boast a number of great drinking establishments like the Switch Lounge & Nightclub, Splash Fresno, Industry Tap Union, and Aldo's Nightclub.
---
All in all, this seems like an easy decision. San Jose has plenty more to offer than Fresno. It wins on climate alone with the much milder summers to go along with enough sunny days to enjoy the outdoors almost any time of the year.
As far as entertainment options go, not only does San Jose offer more, but its surrounding area is filled with choices. You don't have to go far to get your fix of fun.
There are eateries galore in San Jose when comparing them to Fresno. The fact that San Jose is twice as large means more diversity with food establishments. On top of food choices, you will also have your choice in sports entertainment as well.
Here's the rub, though. When it comes to affordability, Fresno is the big winner. Housing is much more affordable for us normal folk, something that plays a key part in where we decide to live. So, if San Jose is a destination spot for you, you may want to be part of the tech industry. That may be the only way you are going to afford to call San Jose home.