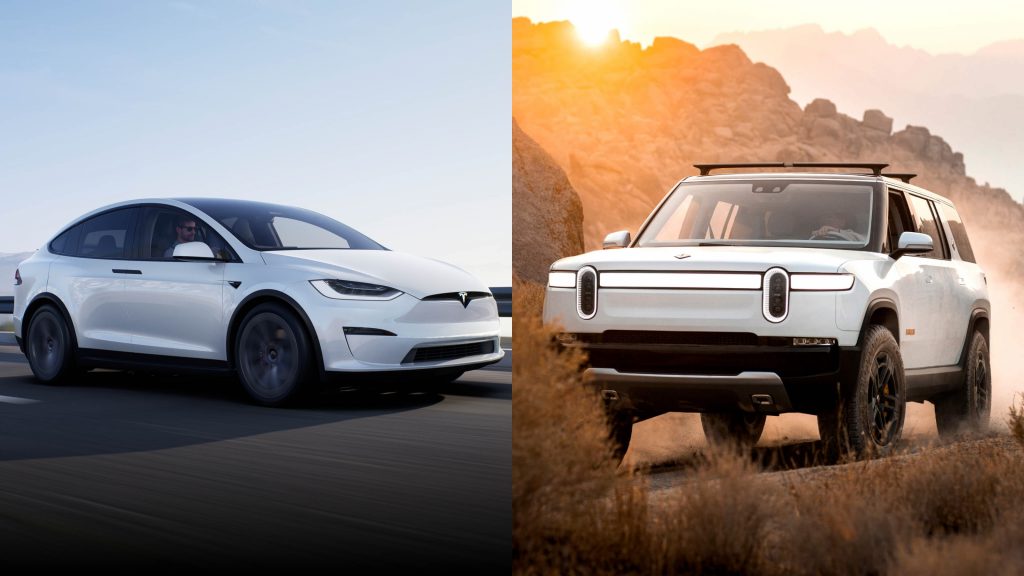 As far as the electric vehicle market goes, Tesla has been the dominant player. Even more so when it comes to the EV SUV market. Recent additions like the Jaguar I-Pace and the Audi e-tron have given Tesla some push, but nothing like the push they are going to be seeing from the Rivian R1S.
RIVIAN R1S VS TESLA MODEL X – HISTORY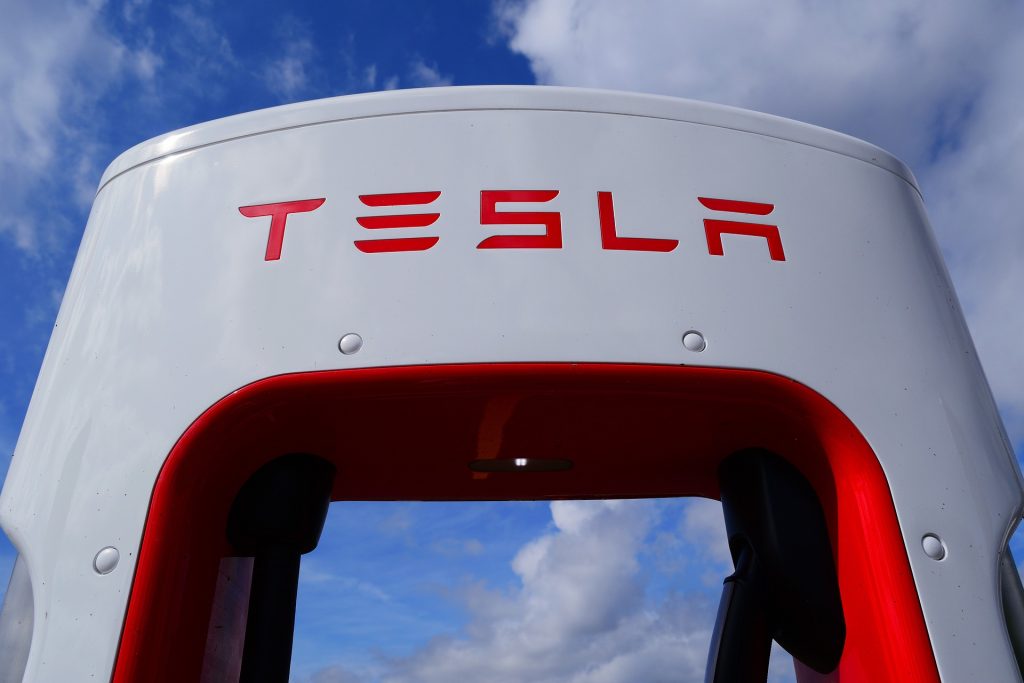 Everyone knows Tesla and its CEO Elon Musk, but does everyone know that Musk isn't the original founder of Tesla? That title would go to Martin Eberhard and Marc Tarpenning who, in 2003, founded Tesla Motors. It wasn't until 2004 when Musk tossed in a $6.5 million investment that he became their largest stockholder and chairman. He has been Tesla's CEO since 2008.
Just who and what is Rivian? Well, we are glad you asked. Rivian has actually been around for quite some time. The company was founded in 2009 by CEO Robert Scaringe and went through a few name changes before finally landing and keeping Rivian. The goal was to focus solely on electric vehicles, a goal that turned specifically toward electric trucks and SUVs. After years of starts and stops and new designs, Rivian announced in 2018 their upcoming line of R1Ss and R1Ts, their electric SUV and truck. Ford, T Rowe Price, and Amazon are some of the big names who have tossed large amounts of money into the Rivian ring.
RIVIAN R1S VS TESLA MODEL X – EXTERIOR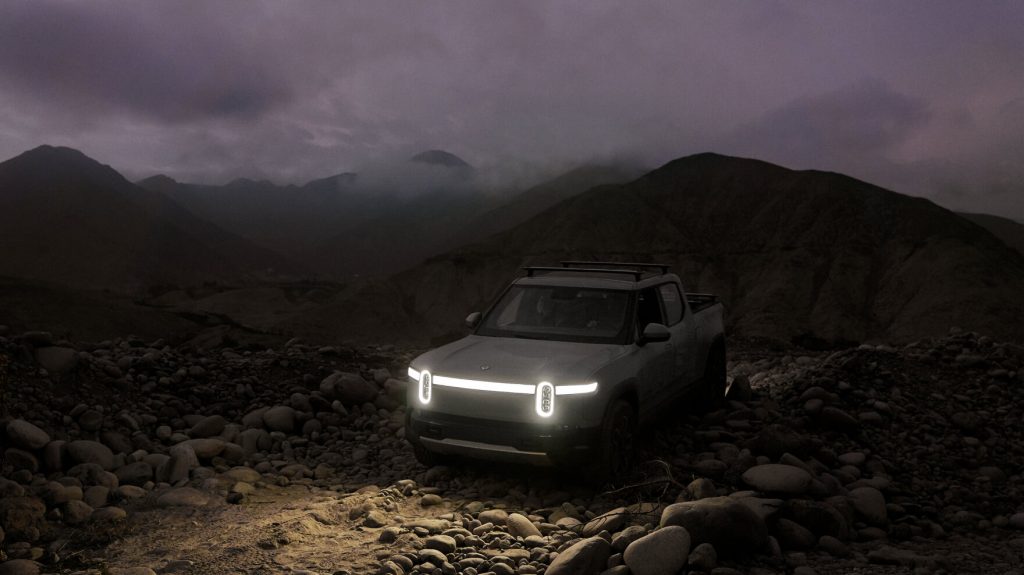 This is the first difference between the two models, and it definitely won't be the last. While the Tesla Model X is called an "SUV" (Sports Utility Vehicle), its exterior appearance is more that of a luxury sedan. When one thinks of an SUV, one pictures a vehicle built higher off the ground and giving off more of a truck appearance than anything else. Tesla's Model X simply doesn't give that appearance.
Built close to the ground (at 8.22 inches of ground clearance), Tesla's Model X still keeps its sleek, yet rounded, look. It stands at 66-inches in height but what makes the Model X is its impressive panoramic windshield which is the largest of any production vehicle. Not only that, but the roof also features two individual rear-seat sunroofs.
The Rivian R1S looks more like a traditional SUV. Built higher off the ground with a ground clearance of 9.6 to 11.2 inches, the R1S also has an off-road clearance of 14.3 inches. And this is where one of the bigger differences between the two models comes into play. Rivian, which looks more like a Range Rover, is built to go off-road. In fact, Rivian claims that its R1S will be able to run through up to 1 meter in water. Now that's putting "sport" and "utility" back into SUV.
RIVIAN R1S VS TESLA MODEL X – INTERIOR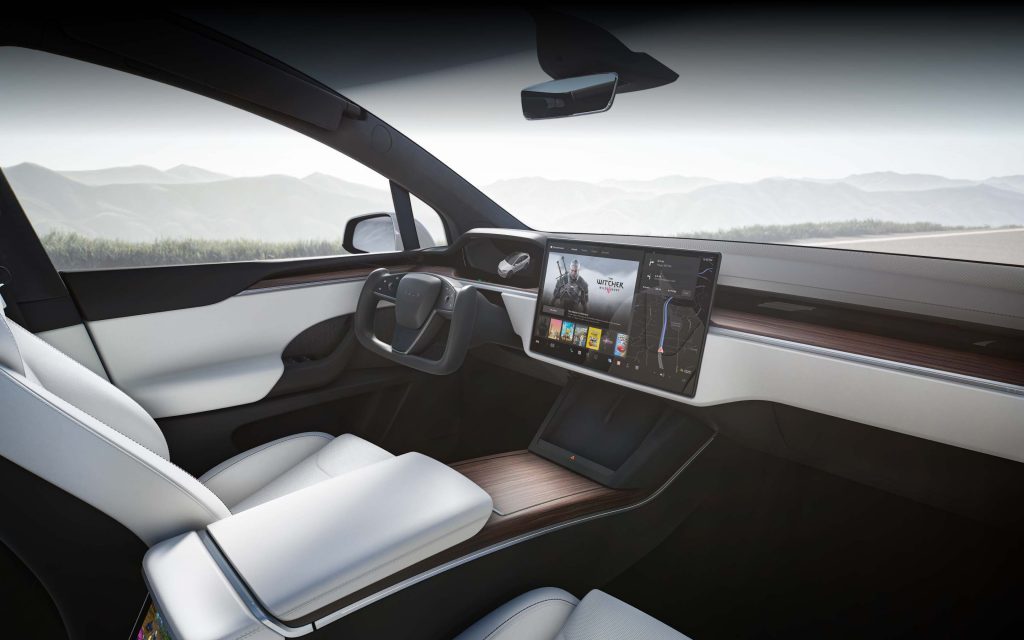 Tesla has the advantage here of being in production much longer, so trial and error has had its benefits. Sitting in the driver's seat you get an immediate futuristic feel. The first thing that jumps out, and how can it not, is the large 17-inch touchscreen display. It's impressive, if not overwhelming. It may take some getting sued to as most of the EVs tech and electronics are controlled from that touchscreen. Talk about distracted driving. So, while you're trying to get used to all the electronics, Tesla offers heating on all seats, regardless of if you've chosen the five-, six-, or seven-seat models.
Rivian's interior offers the same futuristic look and while it doesn't boast a huge 17-inch touchscreen display, its display is actually two. The dual-screen can be accessed by both the driver and passenger. The Rivian R1S also offers seating packages for up to 7 passengers.
RIVIAN R1S VS TESLA MODEL X – PERFORMANCE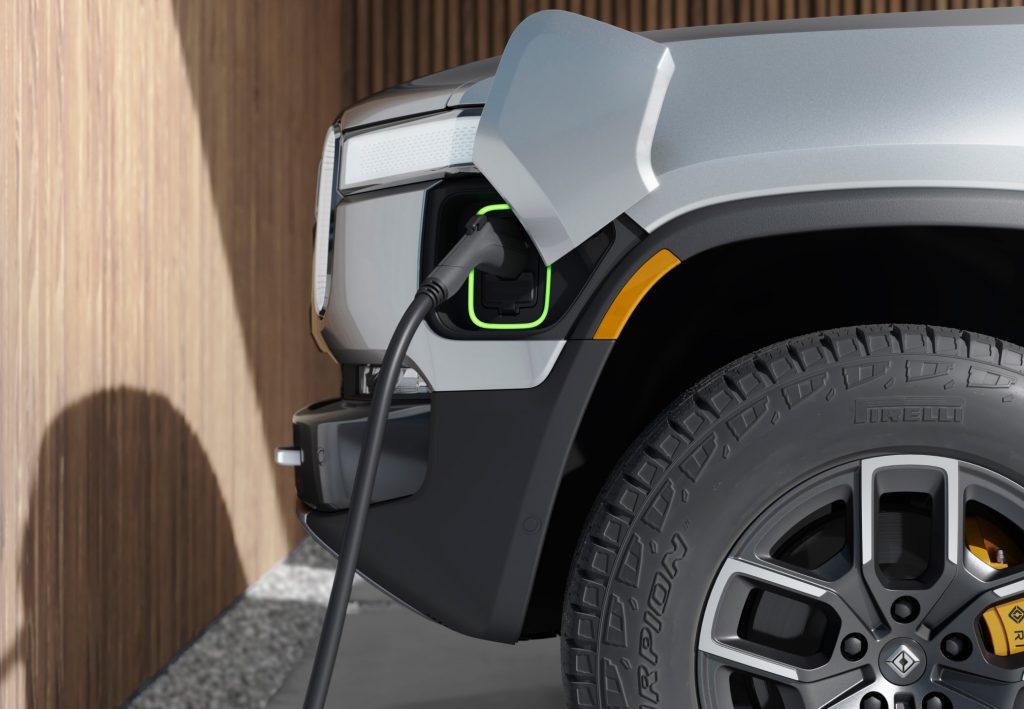 Probably the biggest concern for EV owners or potential owners is just how far the vehicle will run. As both vehicles are fully electric, they both employ an advanced quad-motor system that features an electric motor for each wheel.
Tesla, by way of their website, claims the Model X has a range of 350-360 miles per full charge. It is by far one of the best on the market. If you happen to be near one of Tesla's Superchargers, a short 15-minute charge will get you 175 miles, this at no cost.
Rivian is said to be offering three battery pack options, 105-, 135-, and 180-kWh with claims that a full charge with the 180-kWh battery will get 400 miles. That is very impressive if they actually pull it off.
Article continues below headlines
---
RIVIAN R1S VS TESLA MODEL X – PRICE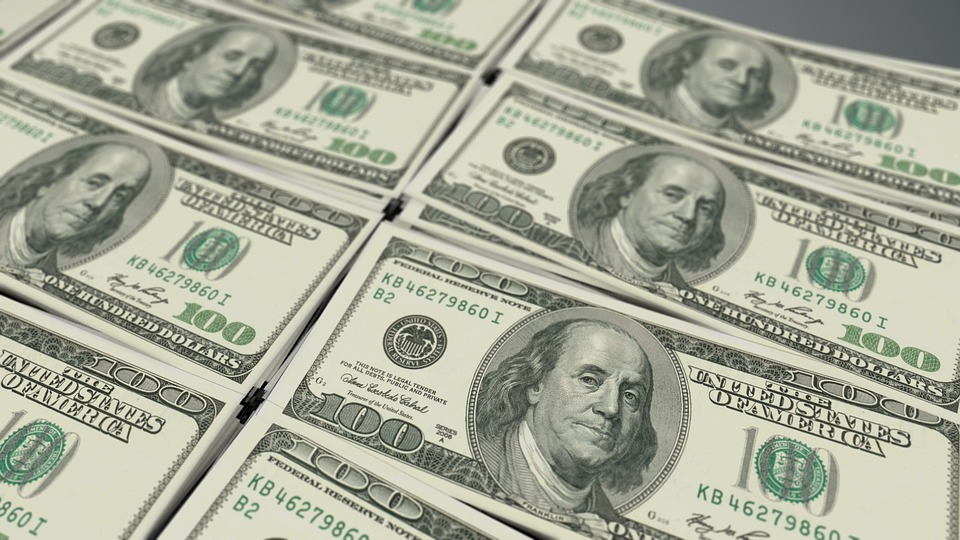 While Tesla is out on the market, Rivian has yet to see the road. Another big difference between the two models will be their price. Rivian has set their starting price for their Launch Edition at $77,500. They have two other models they will be offering as well – the Explore edition starts at $70,000 and their Adventure Edition will also start at $77,500.
The Tesla Model X, on the other hand, is going to set you back significantly more. The brand-new Long-Range model starts at $101,190 while the special edition, the Model X Plaid, will take a $121,190 chunk out of your pocketbook.
RIVIAN R1S VS TESLA MODEL X – THE FINAL WORD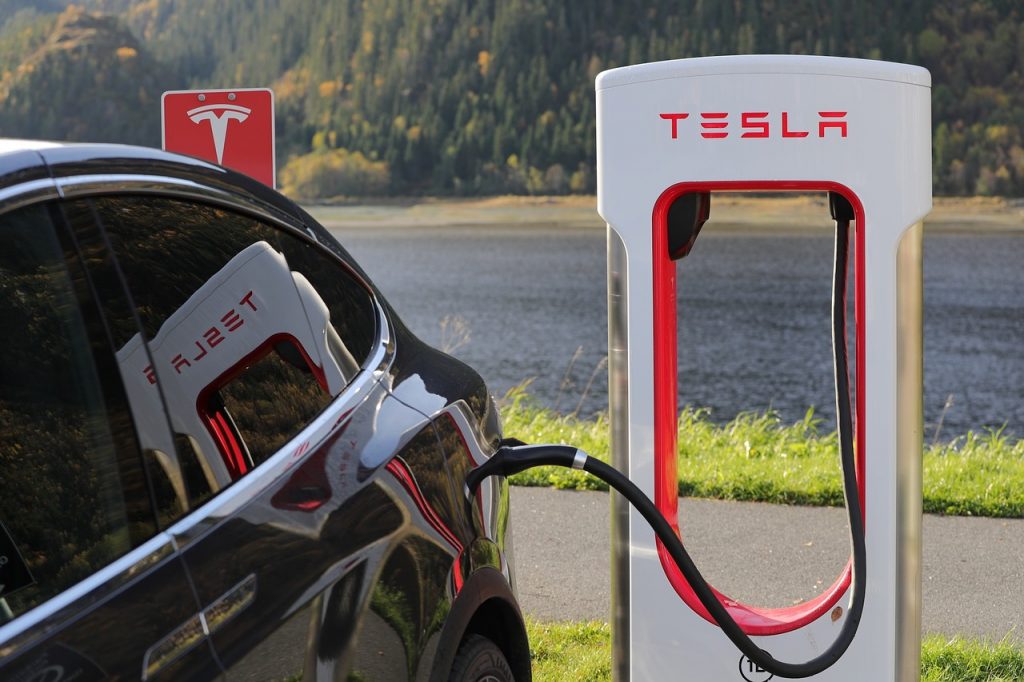 Obviously, the safe bet would be Tesla's Model X. The simple fact that Musk has had numerous years to test his product and actually get it on the market has its benefits. Musk is always tinkering with his models, so constant upgrades are always seen.
Rivian, on the other hand, has the benefit of having Ford in its corner, but it is yet to be seen if the EV will be as impressive as they say. It certainly looks to be and with it taking on the appearance of an actual SUV that can go off-road, it is sure to gain some attention.
Both models offer impressive interiors. Both offer enough seating for an entire family to enjoy an outing. If you can handle the price point of Tesla's Model X, that may be the way to go as they, at this point, are the more reliable of the two. But if you wish to take a chance, and we aren't even sure it's a big chance or not, then the new Rivian might be for you.