The best portable bidet options come from Tushy, Hibbent, 2nd Generation, and Frida Mom.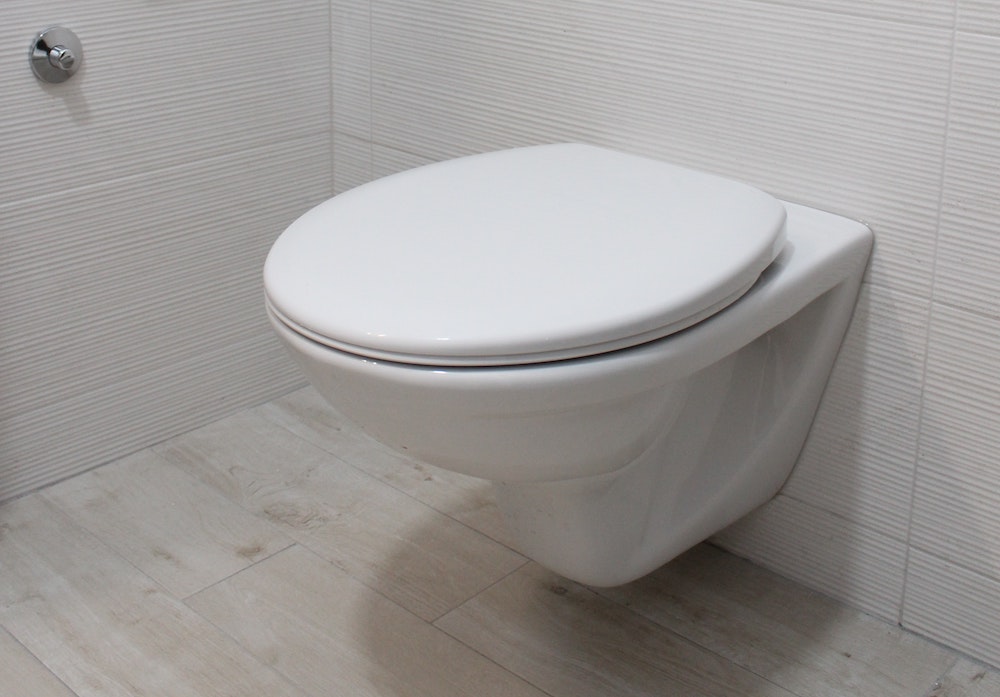 Do you recall the beginning of the pandemic when many people were panic buying, and there was no toilet paper? People were so worried about how they were going to clean themselves. During that time, many actually invested in a portable bidet. Even though things have mostly resolved, toilet paper has never been as in stock as it was pre-pandemic.
A toilet paper shortage is the very least of the reasons someone should invest in a portable bidet. Many countries like Spain, Portugal, France, Japan, Italy, and others use bidets instead of toilet paper.
The United States is actually far behind on this hygienic bathroom practice. If one is hesitant to make an initial investment in a bidet toilet or even the attachment piece, a portable bidet is a great place to start. After using the portable bidet regularly and feeling the difference, one will likely be convinced to invest in a bidet toilet.
A BIDET IS MORE HYGIENIC THAN TOILET PAPER
The benefits of a bidet go beyond a way to clean yourself when there is no toilet paper. A bidet is actually more hygienic than using toilet paper. Using a bidet ensures a clean that leaves fewer bacteria left behind, reducing infection and itch.
Additionally, people who use bidets have fewer hemorrhoids. Furthermore, bidets are better for the environment, as they reduce household waste and save money.
A portable bidet offers all the advantages listed above and then some. A portable bidet can go anywhere and often comes with its own carrying case for convenience and discretion. Everyone knows that toilet paper quality in many public places is not great. Another issue people frequently encounter while using the restroom outside the home is that you can end up in a restroom that is low on toilet paper or has no toilet paper. A portable bidet solves all of these problems.
No matter what the reasons or interest one has in using a bidet, nothing beats a clean and fresh feel after going to the restroom. Portable bidets and regular bidets, in general, just offer an unmatched clean that cannot be achieved without water.
THE BEST PORTABLE BIDET OPTIONS
Frida Mom Upside Down Peri Bottle – $15.99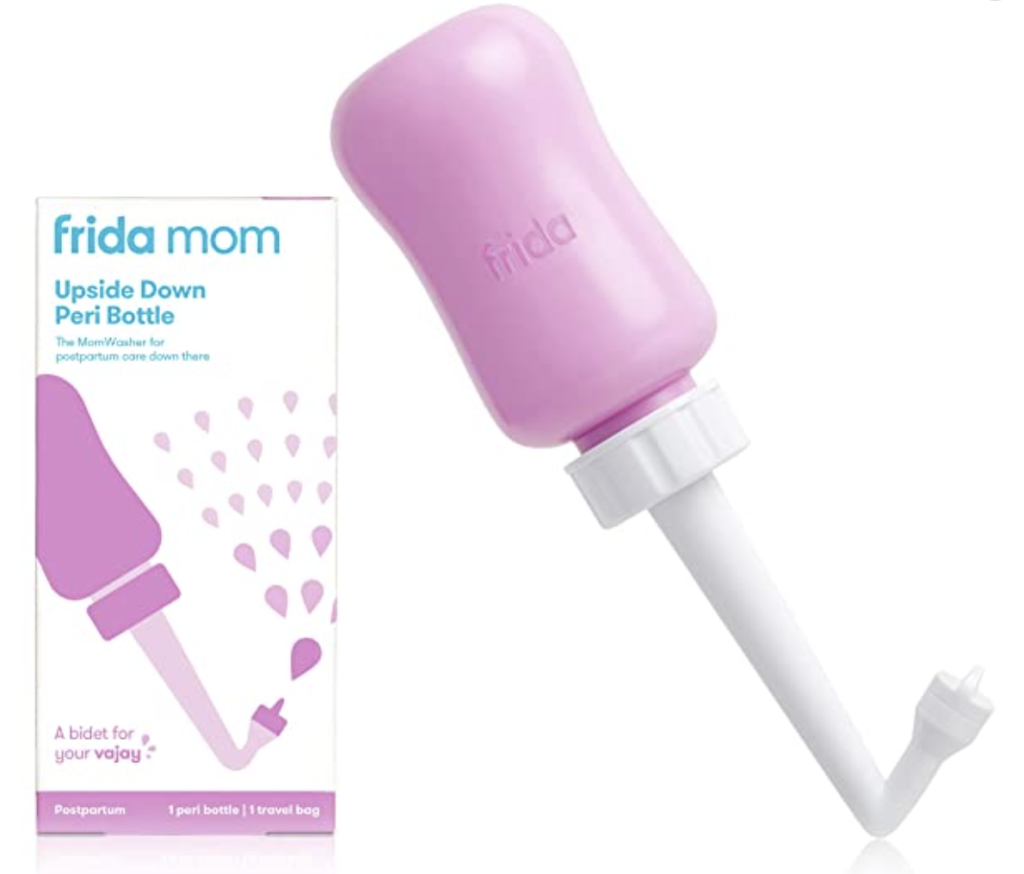 This peri bottle or portable bidet is designed for postpartum moms to use after giving birth. However, this product can be used by both men and women. Users don't have to give birth to use this product, and if they have given birth, they can continue using The Frida Mom Upside Down Peri Bottle after the postpartum period.
This portable bidet holds 10 ounces of water and comes with a waterproof bag to carry the product in for convenient on-the-go use. The Frida Mom Upside Down Peri Bottle is ergonomically designed and should be used upside down. The neck of the bottle can be pushed in when not in use, making the product smaller and easier to carry while on the go.
Additionally, the neck of this portable bidet is angled to ensure the perfect stream output. This product has a simple design that gets the job done. Users can expect to feel clean and refreshed after every use.
Hibbent Portable Bidet – $42.99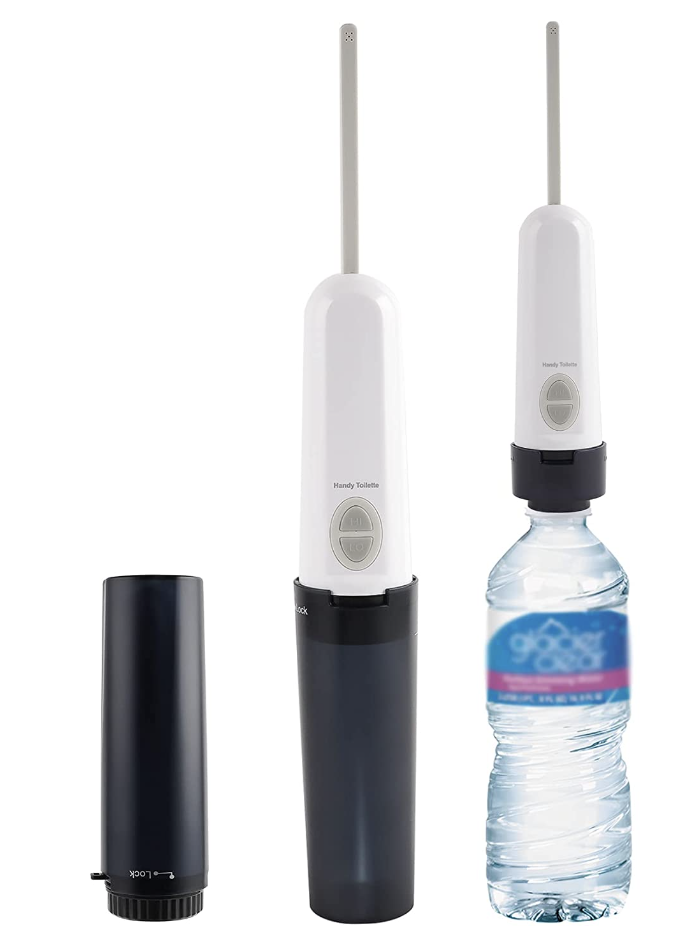 The Hibbent Portable Bidet is unique in design and made from ABS plastic. This portable bidet is rechargeable and comes equipped with a charging cord and rechargeable battery. Once fully charged, users can expect to use the Hibbent around 100 times before the next charge.
Additionally, the Hibbent can be used in two different ways. The neck of this portable bidet is adjustable and features two different pressure spray settings. A tank is included in the purchase to fill up and pop onto the neck. The Hibbent also has an attachment that allows users to attach the spray nozzle to a water bottle.
This portable bidet is waterproof. Users can also pick from four different colors, including black, pink, blue, and green. This product was designed with a low-noise motor and a carrying bag for added convenience.
2nd Generation Portable Bidet – $58.72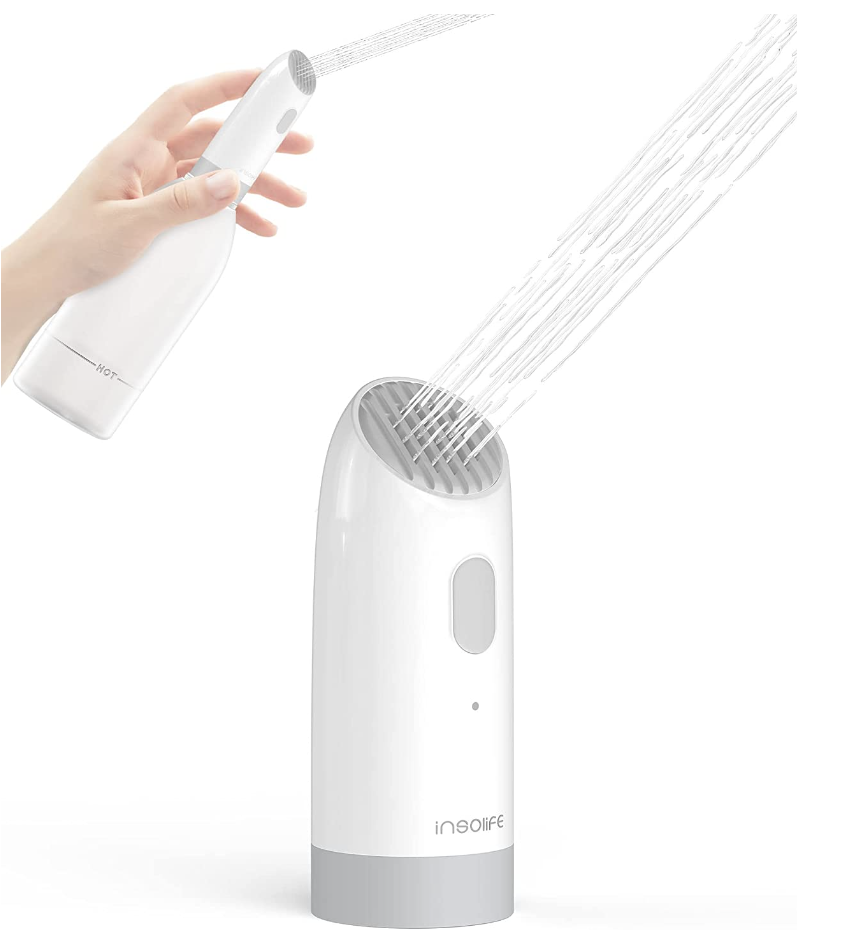 Unlike most portable bidets, this 2nd Generation Portable Bidet can be used from any angle. Users do not have to turn this bidet upside down to use it. A gravity ball built in by design makes this unique feature possible.
This portable bidet has two pressure spray settings and three different spray heads. The first spray head has a single spray stream, the second has seven holes for water to stream, and the last one has double the last with 14 total water streaming holes. The number of different heads, combined with different spray pressure, makes this an ideal product for babies, kids, adults, and seniors.
This product is mini-sized, about the size of a lipstick tube, and can be attached to a water bottle. The small size makes this convenient product even more convenient. Carry this portable bidet in your pants pocket and enjoy a fresh bum while on the go.
Tushy Travel Bidet – $34.95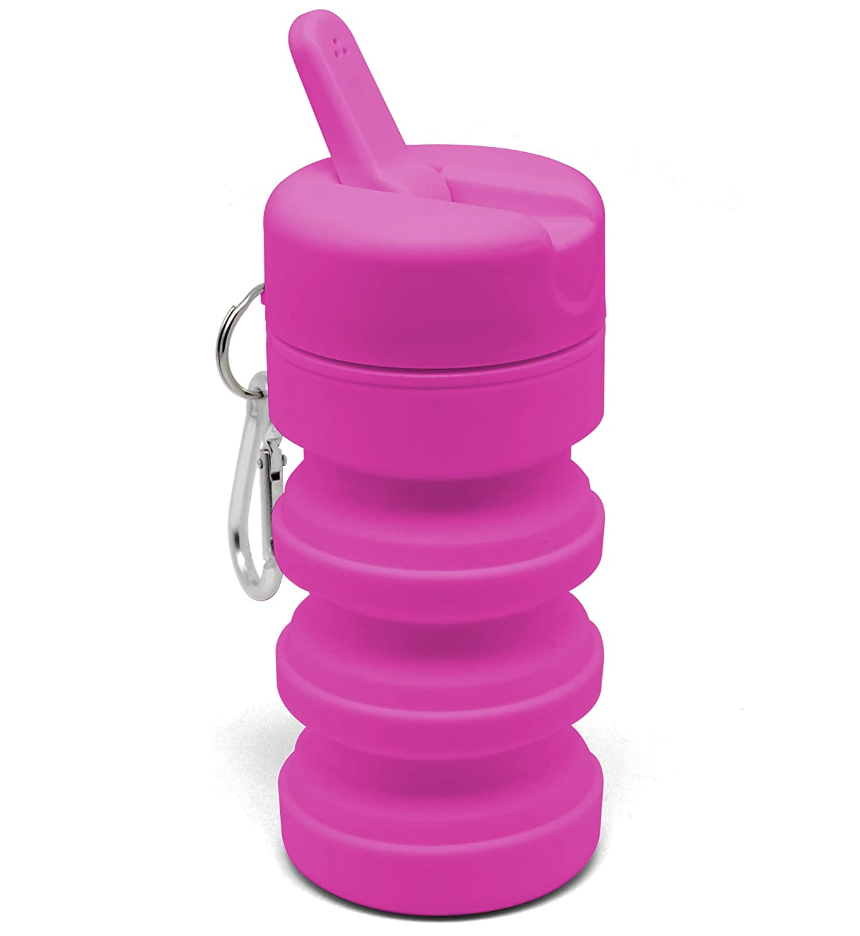 The Tushy Travel Bidet holds up to 11 ounces of water and features a firm grip and strong squeeze capabilities. A strong stream flows from a hinged nozzle with a three-point spout. All of these features ensure the cleanest clean.
This portable bidet does not require batteries and is powered by squeezing. Users don't have to worry about running out of battery while on the go. The Tushy Travel has a unique design that doesn't look like a bidet at all. It actually looks more like a water bottle and is equipped with a carrying clip.
When not in use, this portable bidet can be retracted to a smaller size and nestled in its carrying case. Customers can choose from three colors, Takeoff Teal, Jet Black, and Fuchsia Friday. Clip the Tushy Travel Bidet on a hiking pack, lace up the ole hiking boots, and hit the trails without worrying about how you'll clean up after going to the bathroom.
---