Popular coconut water brand, Vita Coca, is partnering with restaurants and bars to create coconut water cocktails.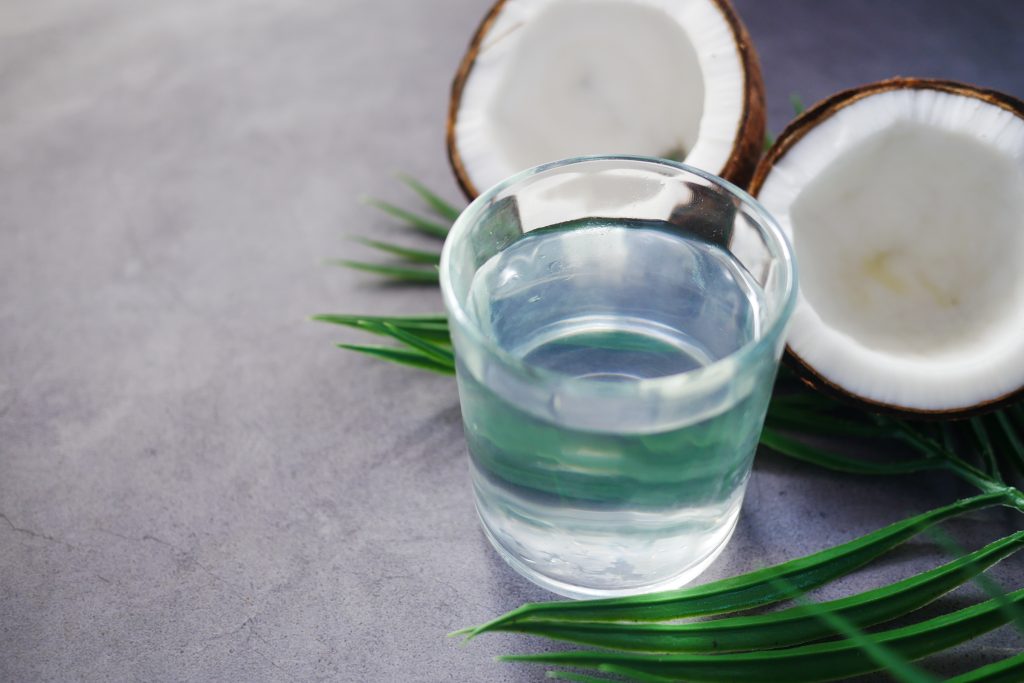 Some food and drink trends that begin in the health food sphere eventually make their way into the mainstream consciousness. Such is the case with coconut water, which is likely not surprising news for adoring fans. But one company has big expansion plans since it is not content with just infiltrating the mainstream market.
Most coconut water fans have heard of Vita Coco, the company known for introducing the tasty beverage to the US market. The brand is so popular that even Coca-Cola and Pepsi couldn't take it down after they entered the coconut water market. And in 2021, both companies quickly sold off their interests in the refreshing drink.
That leaves Vita Coco standing on top. According to CNBC, the company boasts 50 percent of the entire market share. However, that impressive number doesn't even account for its private label production.
So, it's safe to say that Vita Coco has a solid lock on the coconut water market. Given that, why would they want to expand? Mike Kirban, one of the co-founders and the current executive chairman, answered that question when speaking with the news outlet.
Kirban said, "Ocean Spray is a brand that's four times our size, that's all based on one ingredient. And we should be bigger than Ocean Spray pretty quickly, because I think the coconut is cooler than the cranberry." It's a lofty goal, but likely achievable for the innovative team.
Vita Coco first launched its coconut water in 2004. Since then, it added hydration mixes, non-dairy milk, and energy drinks to its product lineup. Then in the fall of 2021, the company went public.
So the company's leadership plans to capitalize on the strong momentum and has developed a lofty expansion plan. It wants to establish partnerships with restaurants and bars, but the latter may take some convincing. That led to Vita Coco's first big foray into something new and exciting.
"Step one of the plan is teaming up with Diageo for three canned cocktails mixing Captain Morgan rum and Vita Coco coconut water: a mojito, a piña colada and a strawberry daiquiri." While that sounds tasty, picturing how (and why) the two come together may be a tad difficult. But not for Kirban.
In his mind, it all goes back to the areas where coconut water has always been a staple drink. Kirban said, "If you go to Brazil or Southeast Asia, coconut water is what you mix with cocktails. The idea is to start getting consumers used to drinking coconut water cocktails with the ready to drink Diageo partnership."
Once that pairing becomes normalized, a shift into the bar scene would be the next logical step. But that is not the end of the road for Vita Coco. News of a surprising partnership just got announced.
The coconut water company will team up with DoorDash to promote its drinks as a post-Super Bowl hangover resource. It already gets touted as a hangover "cure," so that won't be too much of a stretch. But don't wait for the ad … if you plan to drink on Sunday, pick some up to see how it works. 
---