The National Restaurant Association predicts that things like value and veggie-forward meals will be popular in 2023, along with chicken sandwiches, Southwest Asian cuisine, and elevated bar snacks.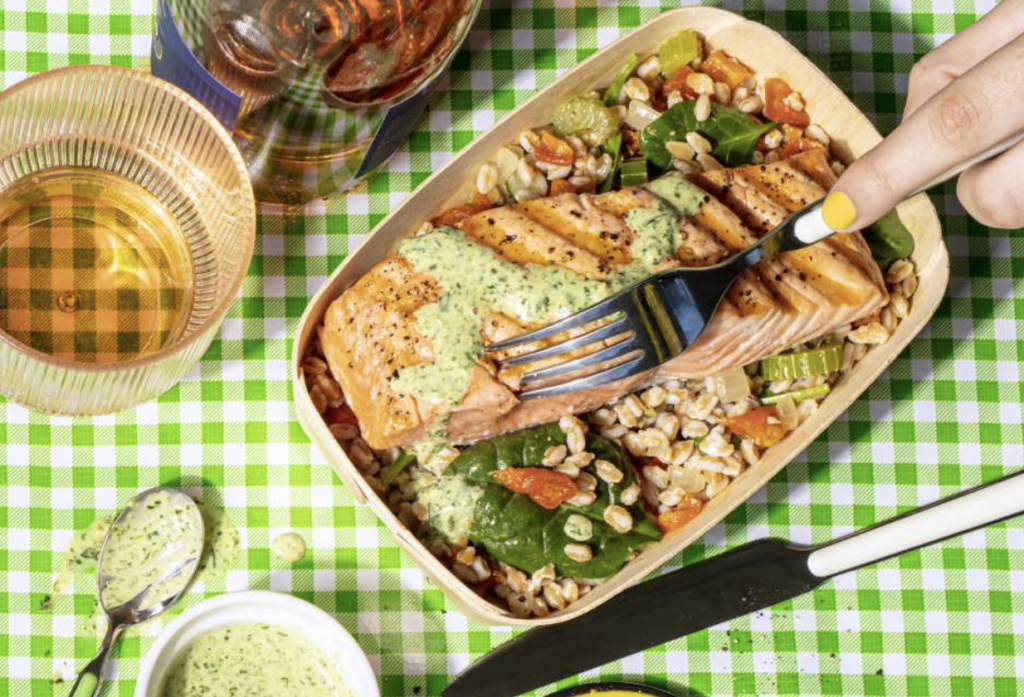 Butter boards, pasta chips, and blue cocktails were all the rage in 2022. Some people even started packing their own homemade, healthy salads for lunch. But now that the New Year has arrived, food trends will probably change. However, if you don't like being surprised by what's hot and what's not, the National Restaurant Association has created a list of items that are most likely to be popular with food lovers in 2023.
Created in partnership with the American Culinary Federation and strategic consulting firm Technomic, the National Restaurant Association says people will be starting their days with value breakfast meals. This includes easy-to-eat on-the-go foods like French toast sticks, chicken, and waffle sandwiches. Veggie-forward breakfasts like vegan tofu scramble, and breakfast Relleno are also listed as popular morning food trends.
For lunch, chicken sandwiches topped the food trends lunch list, which was compiled from a survey of approximately 500 industry professionals. These folks predict that the fried, sweet and spicy fusion varieties are set to be the most popular. Flatbread sandwiches and other healthy wraps will also be highly sought after. Additionally, charcuterie boards will be sticking around for a while as a great midday snack option.
Flavors from Southeast Asian countries, along with globally inspired salads, will become more present in American homes. At dinner time food trends will find less-expensive meat cuts, like chicken thighs, beef chuck, and pork shoulder, at the table. Cauliflower alternatives to rice and pizza crust will also be popular. And on days where meal prep time is limited, ready-to-eat kits will take center stage.
The top three snacks on the food trends list will include elevated bar snacks, bolder loaded fries (of the ghost pepper and hot honey variety), and reduced-sugar snacks. As health and wellness come to the fore, desserts will feature alternative sweeteners like maple and coconut sugar. Classics such as moon pies, homemade oatmeal cream pies, and deconstructed s'mores will also make a comeback. CBD desserts will also have a place on the menu.
Food trends aren't complete without a drinks list. For non-alcohol consumers oat, nut, or seed milk will be the most popular. They will be followed by cold brew innovations with flavored toppings, alongside non-alcoholic seltzers and sparkling water. The top three alcohol-based beverages will feature spritzes, espresso martinis, and spicy cocktails made with ghost peppers.
Although people will always crave the familiar flavors they know and love, food trends will always be popular with the most adventurous who want to expand their palates with a unique global fare. These days, social media also plays a huge role in spreading the word about the latest flavor sensations. As a result, folks gravitate toward menu items that challenge their taste buds at a sophisticated level.
Interestingly, the Nation Restaurant Association also stresses the importance of food trends that support zero waste, sustainability, and upcycling as these topics are key considerations for operators who want to build relevance with customers. "Nutrition and sustainability continue to influence our food system, but in the end, it's still flavor that sells food," a representative told Food & Wine.
---