The best places like Chuck E. Cheese include Dave & Buster's, Monkey Joe's, Scene 75, Lucky Strike, and John's Incredible Pizza.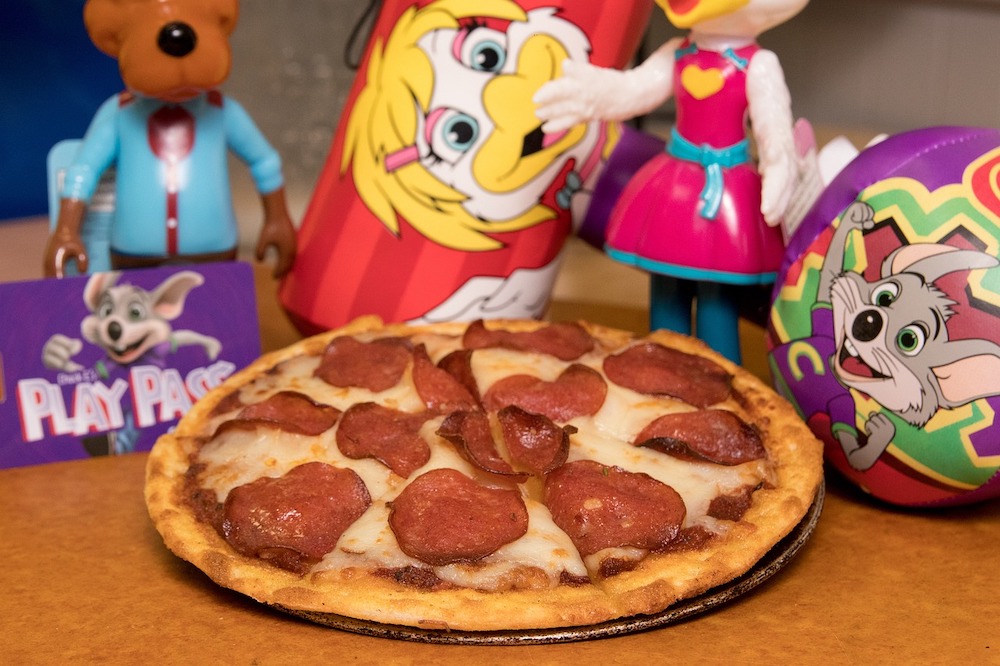 Back in the day, Chuck E. Cheese was the go-to (and pretty much the only) place families could take their children for some pizza and arcade games fun. Parents would take kids out for a fun Saturday or even for their birthdays. As the chain's popularity began to grow, though, there were many businesses that looked to capitalize on this and mirror its success. And with that, there cropped up plenty of other places like Chuck E. Cheese for the family.
PLACES LIKE CHUCK E. CHEESE INCLUDE FOOD, GAMES, AND MORE
The old saying, "if you can't beat them, join them," is pretty much apropos when it comes to places like Chuck E. Cheese. You can probably call Chuck E. Cheese the table setter, paving the way for numerous other entities as they tried to tap into the Family Fun Center market. Many have come and gone, though there are still plenty of places that give Chuck E. Cheese a run for its money.
As far as big Family Fun Center chains go, you can count Chuck E. Cheese as one of the biggest in the country. This, however, doesn't mean the competition for the family dollar isn't still fierce.
So, with that in mind, let's take a look at a few places like Chuck E. Cheese that offer great family entertainment when a Chuck E. Cheese isn't in your neighborhood.
Dave & Buster's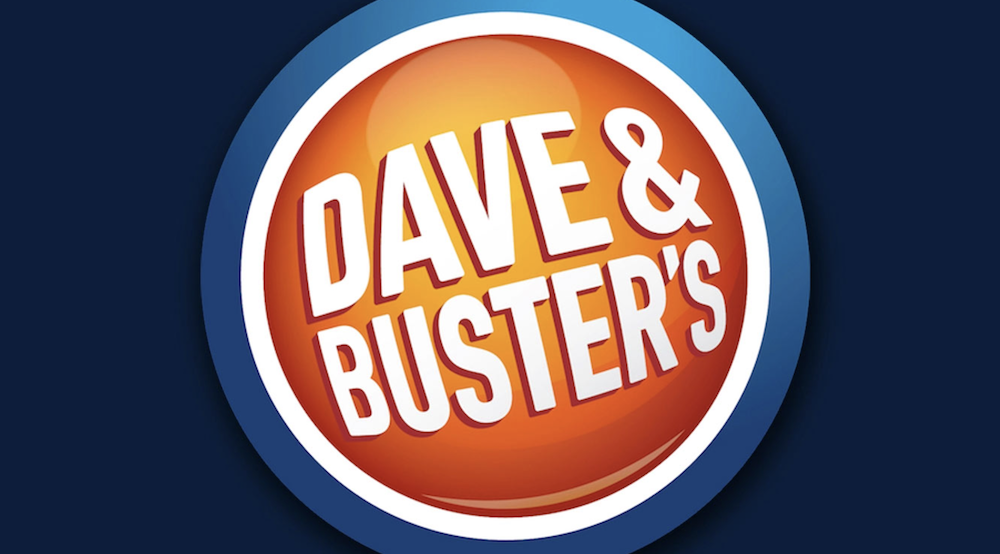 Perhaps the biggest competitor to the Chuck E. Cheese Family Fun Center title is Dave & Buster's. Whereas Chuck E. Cheese caters to the younger ones, Dave & Buster's lays its sights on teens and even adults with its overwhelming plethora of arcade games. At Dave & Buster's, the emphasis is on family fun, though don't sleep on their menu, as they also offer a great selection of food.
Founded by David Correveau and James W. Corley in 1982, five years after Chuck E. Cheese got rolling, Dave & Buster's took the Family Fun Center formula and in its 40 years of existence, has turned it on its head.
Not only does Dave & Buster's offer the latest in arcade games, but it also brings in customers with its choices of billiards, bowling, and VR games as well. If those won't do it for you, then perhaps air hockey, ping pong, or shooting hoops will.
As far as food goes, Dave & Buster's separates itself from places like Chuck E. Cheese by offering more than just simple pizza and appetizers. While some of their appetizers are to die for, they make their mark with their wings and tenders, their salads, wraps and bowls, and their burgers and other sandwiches.
If "more" is what you are looking for, then check out Dave & Buster's entrees that include fire-grilled salmon, a 14-ounce ribeye, BBQ ribs, Parmesan chicken, and Manchego chicken.
There is a good reason why Dave & Buster's is one of the top places like Chuck E. Cheese. Food, fun, and entertainment are what they serve best. The only thing you won't get at Dave & Buster's is an animatronic rat.
Dave & Buster's has around 151 locations in the United States. You can find one closest to you on the Dave & Buster's website.
Monkey Joe's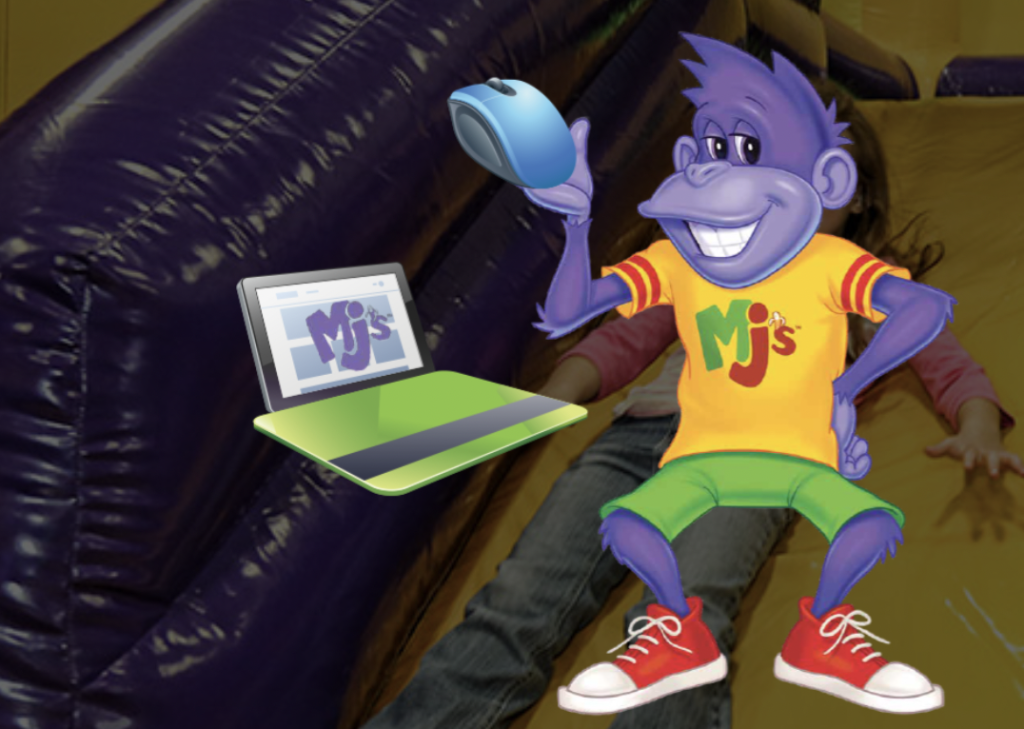 If families are looking for a place like Chuck E. Cheese, then Monkey Joe's is a fantastic option. Like Chuck E. Cheese, Monkey Joe's caters to the younger kids. They advertise their place as one that's fun for kids up to 12 years of age. Monkey Joe's has a dedicated area for toddlers and, like Chuck E. Cheese, offers arcade game fun and a prize counter for each and every winner.
Monkey Joe's has a "snack shack" with a limited menu, but all foods are designed with the young ones in mind. Families can have birthday parties and larger groups are more than welcome. There is also a dedicated area for kids 3 years old and younger.
You can find Monkey Joe's locations in Pennsylvania, Florida, Virginia, Wisconsin, Georgia, Kentucky, Texas, and Missouri. Check out all of their spots on the Monkey Joe's website.
Scene 75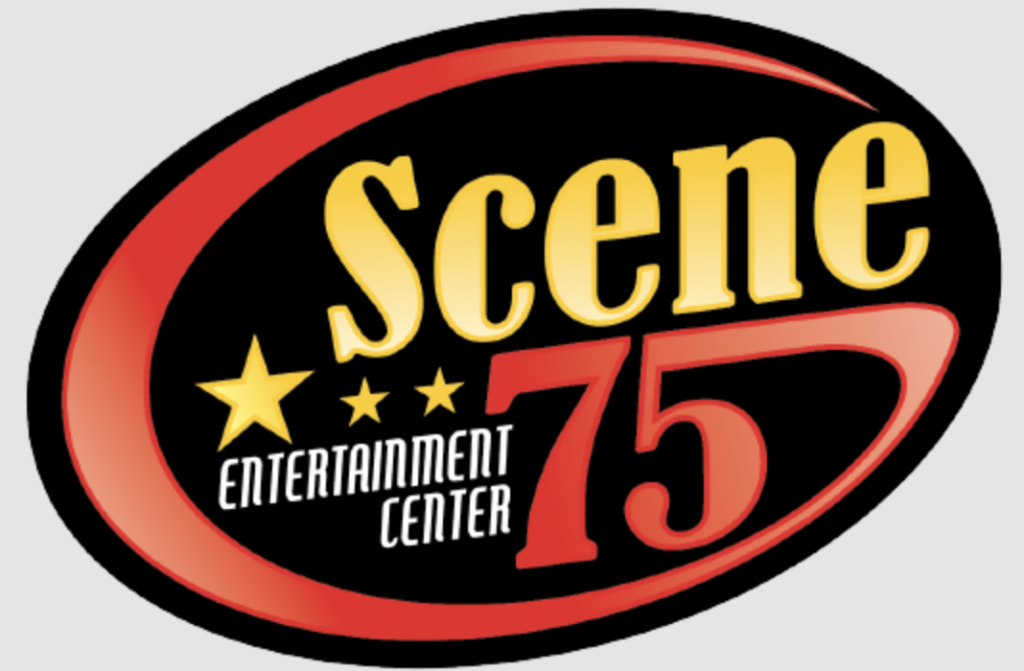 For those of you living in the Midwest, Scene 75 is your answer to Chuck E. Cheese. Not only does a Scene 75 Family Fun Center offer great games for the young ones, but it also has a great selection of fun attractions for those older kids. The list is quite impressive.
Scene 75 offers the typical arcade game fun, but they also include indoor go-karts, laser tag, blacklight mini-golf, mini-bowling, bumper cars, a 4-D motion theater, and a laser maze. For the tiny ones, they also have inflatables and a toddler town where the young ones can jump and bounce to their heart's content.
As far as food offerings go, Scene 75 offers food such as pizza, mozzarella sticks, burgers, chicken tenders, wings, tacos, and quesadillas. For the light eaters, they also have a Snack Shack.
Scene 75 has locations in Cincinnati, Cleveland, Dayton, Columbus, and Chicagoland.
Lucky Strike

20 years ago, Lucky Strike opened its very first Family Fun Bowling Center in Hollywood, California. Since that time, they have seen 13 more locations open, all scattered across the country. While the gist of Lucky Strike revolves around bowling, it can also be considered a place like Chuck E. Cheese, as each location offers a ton of arcade game fun to go along with a decent selection of food and drinks.
Not one Lucky Strike location is the same. Yes, they do offer many of the same arcade games and, of course, bowling as its main theme, but each location is unique to itself.
Like Dave & Buster's, Lucky Strike incorporates a much more diverse menu than one would find at Chuck E. Cheese. From starters that include mac & cheese bites and garlic-lemon Brussels sprouts, to entrees that include pizzas, burgers, sandwiches, and salads, there are enough selections to put a smile on anyone's face.
Lucky Strike has 14 locations, primarily in major US cities like New York, San Francisco, and Denver. Visit the Lucky Strike website to find out more.
John's Incredible Pizza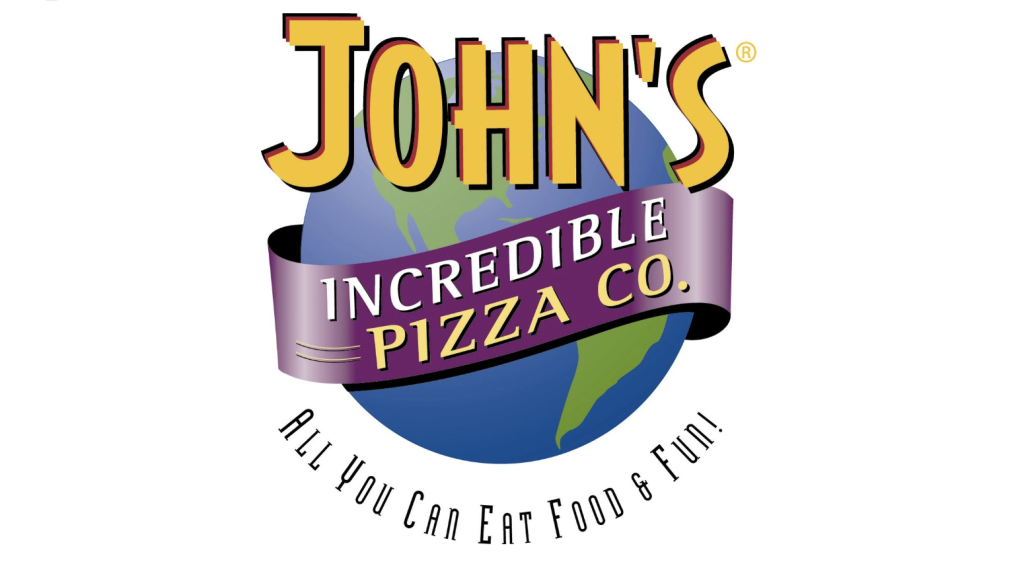 If you are out on the West Coast, John's Incredible Pizza is a must for Family Fun Center fun and a great alternative to Chuck E. Cheese. What is unique about John's is that each location offers fun, themed dining areas that John's has set up so guests can have a variety of experiences. These rooms include Toon Time, Hall of Fame, Cabin Fever, Retreat, and Fun World Café.
To go along with their John's Incredible buffet, John's also offers tons of arcade game fun with the latest games as well as numerous indoor rides such as Twister, Thunder Alley, Boogie Bump, Glow Golf, Circus Safari, Dino Ride, Teacups, and Laze Maze. For the smaller ones in the group, John's also offers a kiddie land.
THERE ARE MORE PLACES LIKE CHUCK E. CHEESE
It doesn't take much but a glance across the country to see there are more places like Chuck E. Cheese than what we've listed above. There are places like Bullwinkle's, KidZania USA, Scandia, Funplex, and iPlay America, all of which are designed for one thing and one thing only – fun with your family. Families can't go wrong with any of the above-mentioned Family Fun Centers.
---
Chuck E. Cheese set the tone for what a Family Fun Center is all about. They catered to the young at heart, offering both fun, arcade-style games while introducing a menu that was not complicated but kid-friendly. These places like Chuck E. Cheese took what was successful, then added their spin to it. The end result? A win-win for families across the country.
---