Who owns Dave & Buster's started with James Corley and Dave Corriveau, but the company is now publicly traded.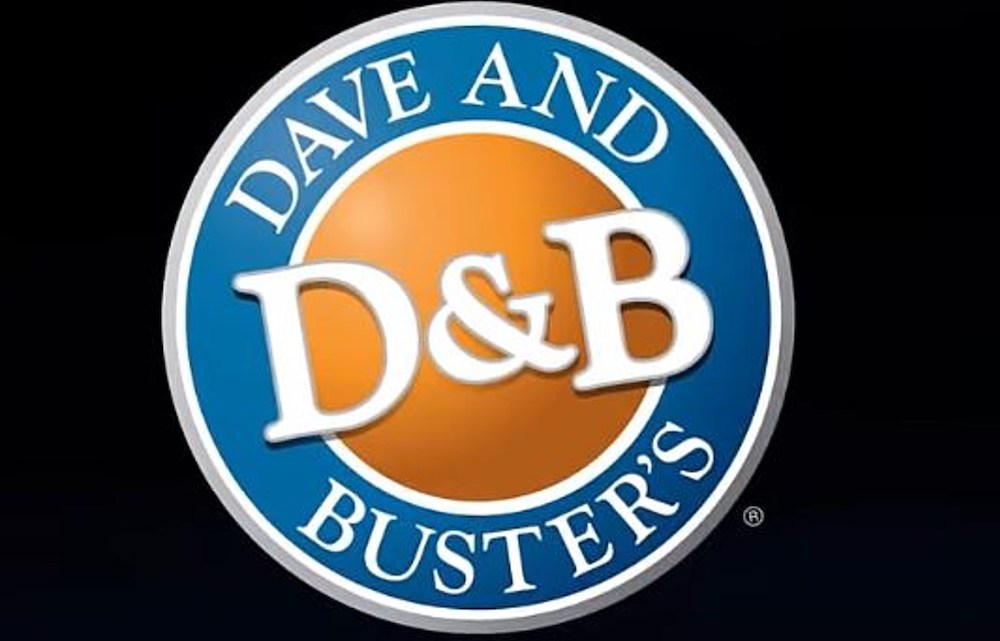 Dave & Buster's is a food and arcade restaurant chain that is popular wherever it is located. In its 40 years of existence, the chain has gone from the simple beginnings of one restaurant to over 145 locations scattered across the United States and beyond. But who are Dave and Buster? Are they still part of the business? Let's see what we can find out who owns Dave & Buster's.
WHO OWNS DAVE & BUSTER'S STARTED WITH JAMES "BUSTER" CORLEY
At the beginning, who owns Dave & Buster's was a relatively easy question to answer. It was once a one-of-a-kind venture: a restaurant that not only served a decent meal but shared space with arcade games. No, this wasn't your typical pizza parlor where you'd get a pie and have a couple of games to play. Dave & Buster's had a sit-down menu and a whole slew of arcade games.
It all began in 1978 in Little Rock, Arkansas when James "Buster" Corley opened a small place he called Buster's. At this point, who owned Dave & Busters was simple because it wasn't the place we would come to know and love.
His joint was located next to a disco (big in the '70s), a steakhouse, a pizza joint, and an arcade. Buster's became what was known as a legendary watering hole that yuppies were keen on frequenting. But along with the yuppies, Buster's also pulled in clientele that included lobbyists, legislators, and securities salesmen (also known as "bond daddies" back in the day).
In fact, the clientele was so "early '80s" that one local business executive described the atmosphere as a "favored haunt of politicians, bond daddies, and cocaine whores."
In those early days, Dave Corriveau was a Little Rock entertainment executive. He met Buster when Buster opened his place; Dave owned and operated Cash McCool's, the game parlor and saloon next to Buster's. As they became better acquainted, they started to notice something peculiar.
On any given night, particularly on Fridays and Saturdays, their patrons would happily bounce back and forth between each other's establishments. They wanted the fun of the games and the cold ones to give them more strength.
A big, bright, light bulb of an idea then went off. What if they were to combine their businesses? This is where who owns Dave & Buster's would take a turn. Cash McCool's fun gaming element alongside Buster's bar and food service was the perfect recipe. How could that not be a winning combination?
They looked around Little Rock but couldn't see a space large enough for their big dream. So, Dave and Buster took their talents to Dallas, Texas, and Restaurant Row.
In Dallas, the boys found exactly what they were looking for. A 40,000-square-foot behemoth of a warehouse. Too big? They scoffed at those who called them crazy. They were ready to roll, but they needed a formal name for their venture. So, as all good business ventures start, they tossed a coin. You can probably tell by their business name just who won the coin toss. Dave & Buster's was born. Who owns Dave & Buster's apparel from this first venture? It's some iconic stuff.
It was in December 1982 that the boys saw their dream come to fruition. They were co-owners and co-CEOs. Buster handled the food and drink service while Dave did what Dave did best, take care of the games and entertainment. Buster saw the potential as they were becoming more and more popular, so in 1986, he decided to sell his Little Rock Buster's.
Two years after that, Dave & Buster opened their second Dallas location. This one was the same exact size as their first. So much for business owners scoffing at them now.
WHO OWNS DAVE & BUSTER'S CHANGED TO INCLUDE EDISON BROTHERS WHEN THINGS EXPANDED

The two locations in Dallas were a smash hit. People loved the concept, an adult-oriented playground, and both Dave and Buster were thrilled with the reception. They knew they were onto something, so they again were thinking of expansion. They were going to own Dave & Buster's all over. But to do this, they needed some working capital.
So, in the winter of 1989, Dave and Buster went into a deal with Edison Brothers Stores, Inc., a company that was operating nearly 2,700 retail stores across the country and was worth $1 billion. Again, as with any big company, who owns Dave & Buster's was going to include more folks. Edison Brothers were looking to expand into entertainment and were creating a division for just that.
They, in turn, invested a whole boatload of capital in Dave & Buster's and in the end, ended up owning nearly 80 percent of the company with Corley and Corriveau holding on to the rest.
Now that they had some working cash, Dave and Buster went to work. In 1991, they opened their third restaurant, this time in Houston, Texas. The big difference between this one and the first was, actually, size. This one was housed in a 53,000-square-foot warehouse.
The next year saw another location go up in Atlanta, and two years after that, the boys took their business north and opened a 70,000-square-foot monster in Philadelphia.
WHO OWNS DAVE & BUSTER'S EXPANDS WHEN THE COMPANY MOVED OVERSEAS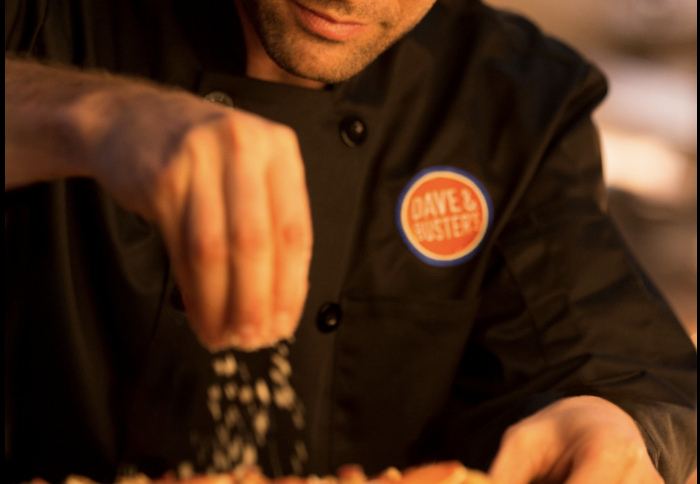 Things were going swimmingly for Dave & Buster's. Their locations were a smash hit with plenty of room for growth. The summer of 1995 saw that growth expand outside of the United States.
The company signed a licensing agreement with Bass plc from the United Kingdom to operate up to seven Dave & Buster's. This was a big move because not only was Bass the largest beer brewery at the time in the UK, but they also had Holiday Inn hotels and over 4,000 pubs to go along with a slew of other businesses such as bingo parlors, bowling centers, and betting shops.
Dave & Buster's was now an international sensation. To top it off, the boys opened their first complex in Chicago. Business was booming.
DAVE & BUSTER'S IS PART OF THE GUINNESS BOOK OF WORLD RECORDS
The popularity of Dave & Buster's has never really waned. It may have dipped a bit as the competition for consumer dollars jumped a notch or two, but the company has remained on solid ground, almost no matter who owns Dave and Buster's. One reason is that they actually serve a decent meal.
Another is that they are geared toward the older crowd, as in 21 and older, although they do have their set times when kids can play as well. It is an overall combination, as their official tagline says, "Eat. Drink. Play." that brings customers back for more. And speaking of more…
Dave & Buster's is also part of the Guinness Book of World Records. This happened in 2017 when Toronto, Canada customer Joseph Levy Cohen nabbed the record for the longest chain of game redemption tickets with 360,000. Yeah, that is some serious dedication.
WHO OWNS DAVE & BUSTER'S CHANGED WHEN THE COMPANY WENT PUBLIC
Dave & Buster's continued to grow their presence in the US at a nice pace. Although they were slowly expanding, it was coming at a high cost. Each location cost around $10 million to open and it eventually caught up to Edison. As the majority stakeholder, they ended up spinning off their interest in the company to their shareholders.
Shortly after that, Dave & Buster's went public. With the Edison Brothers filing for bankruptcy, Andy Newman (who had resigned as CEO from Edison) took over the reins of the new Dave & Buster's with both Corley and Corriveau staying on as co-CEOs.
As the years moved forward, the company found itself with plenty of competition. Big players such as Hard Rock Café, Hollywood Planet, and Rainforest Café saw the Dave & Buster's model and tried to replicate it. Through it all, though, Dave & Buster's survived.
Ownership, though, definitely changed. In 2005, Dave & Buster's was acquired by Wellspring Capital for $375 million. At the time, Buster Corley remarked on the sale, "We believe that this proposal to buy the company offers all of us as shareholders a unique opportunity to realize value at a time when the company has been challenged to perform up to expectations."
Dave Corriveau added, "We have been impressed with Wellspring's level of commitment and financial backing. They will contribute to the enhancement of the Dave & Buster's brand with their management expertise, innovative operating and financing strategies and access to capital." This partnership between Dave & Buster's and Wellspring lasted for five years.
In 2010, Oak Hill Capital Partners entered into an agreement with Wellspring to purchase Dave & Buster's. The deal was worth approximately $570 million and to this day, Oak Hill is who owns Dave & Buster's. Sadly, the Dave & Buster family lost its co-founder Dave Corriveau in 2015 at the young age of 63.
Today, under the leadership of Oak Hill Capital, Dave & Buster's continues to thrive. They are a corporate sponsor with the UFC (Ultimate Fighting Championship) and also had prior sponsorships with the WWE (World Wrestling Entertainment) as well. So, as long as customers like their food with games or vice versa, Dave & Buster's will remain.
---