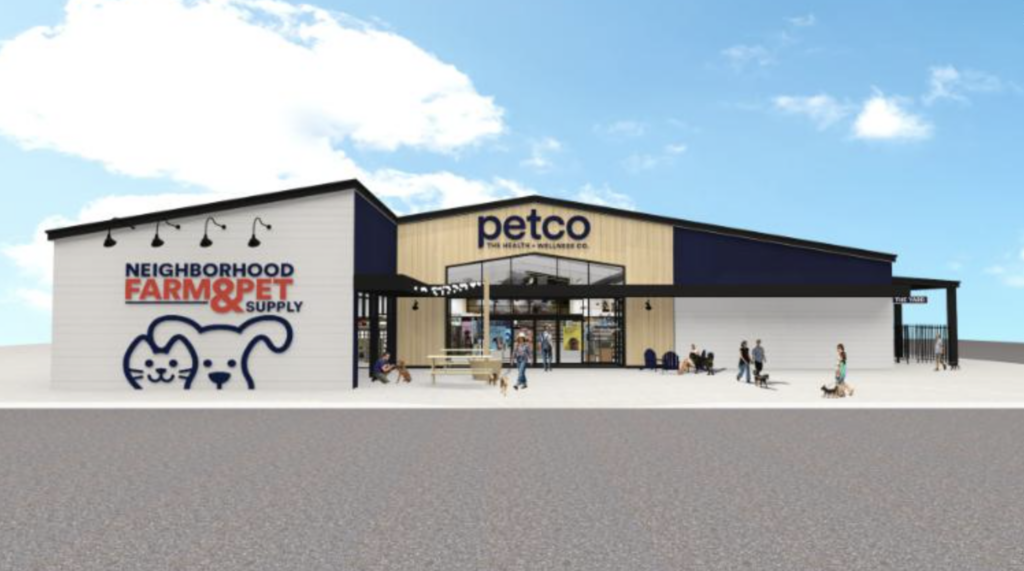 When you think of the pet industry and the stores, like Petco and PetsMart, that cater to it, it's likely you think of products for dogs, cats, and other small animals. However, Petco is aiming to change that. Petco has announced that it is building new stores focused on serving farmers and others who own horses, cows, goats, pigs, and sheep. 
The new stores are being called Petco Neighborhood Farm & Pet Supply. The first one opened on June 17, 2022, in Floresville, Texas. It is the first of 15 planned openings across the country. Petco CEO Ron Coughlin highlighted that with the new stores the company is aiming to focus on historically neglected rural markets. The new stores were developed to meet the needs of those markets. Each Petco Neighborhood Farm & Pet Supply will feature mobile vaccination sites and grooming services for farm animals. The stores will also house a wide selection of different feeds for farm animals, too.
Conveniently, the new Petco farm-focused stores won't neglect the needs of other pets either. Dog, cat and small animal food and supplies can still be found in abundance throughout the store. Also, like their other stores, shoppers will still be able to purchase small animals like hamsters, birds, and fish. Every new Petco Neighborhood Farm & Pet Supply will also partner with the company's charitable organization Petco Love and host adoption events and other programs focused on the health and wellness of pets. "This is an exciting opportunity for us to serve more pets by dramatically expanding local access to healthy pet products and services," asserted Coughlin.
Petco's traditional business model and store layouts cater to a more urban clientele. Thus, the initiative the company is taking to really reach a market that it has never serviced in the past signals an opportunity for real growth. It's easy to forget those vast swaths of the United States are still characterized by farmland and rural communities. Petco taking steps to penetrate this market in a meaningful way, and that could end up being exceedingly beneficial for all parties involved.
Moreover, Petco is also considering other areas where it can continue to grow its business. The company recently announced a pilot partnership with home improvement giant Lowe's. With this pilot partnership, the company is aiming to test out a store-within-a-store strategy. Tiny pop-up Petcos will be housed inside select Lowe's stores. This strategy could prove advantageous for Petco. Many stores have seen success from pop-up models. For instance, Target stores have begun featuring sections dedicated to Ultra Beauty. Kohl's, while the company itself is potentially in trouble, did the same thing with Sephora. 
The fact that Petco is taking the initiative to look at strategies that will serve to solidify the stability and future success of its business is smart. This is especially true considering that the retail landscape has been evolving for quite some time. Overall, it will be interesting to see whether or not Petco's new initiatives bring the enhanced profitably and provide the customer reach it is clearly seeking.