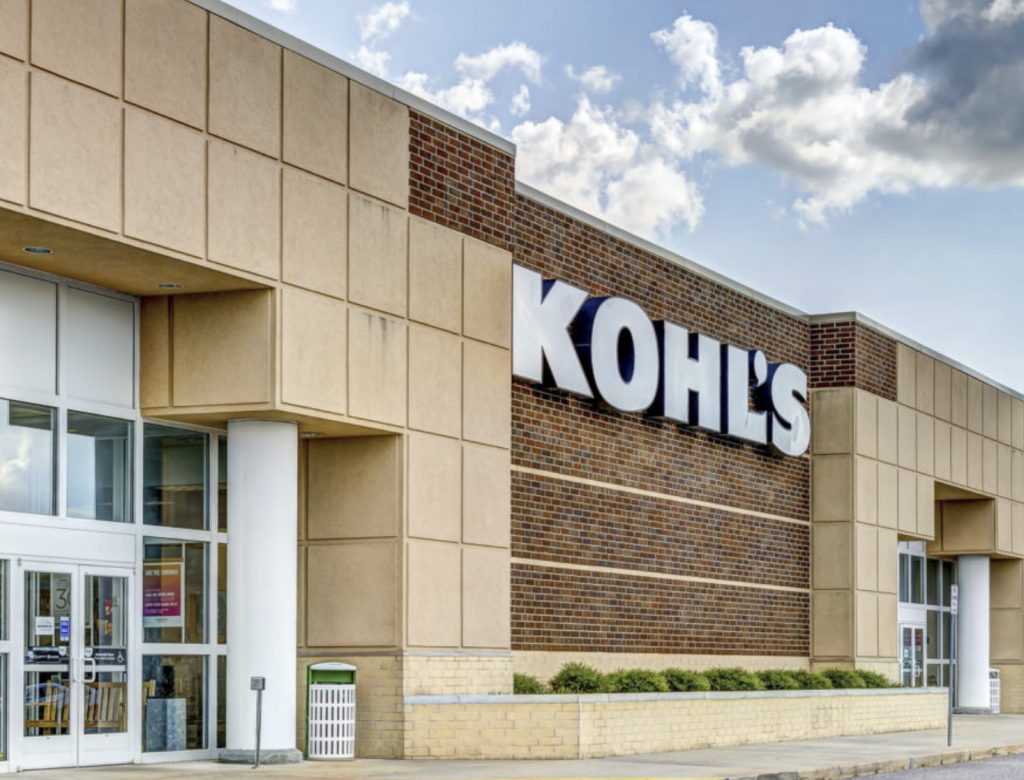 Kohl's is not doing so great. Once a retail titan, Kohl's now barely exists as a shell of its former self. After many repeated attempts to revitalize its business, including trying to bolster sales by strategically partnering with makeup giant Sephora, the company just was not able to bounce back from years of declining sales. Consequently, Kohl's was forced to put its empire up for sale. There was an immediate flurry of interest that followed and it wasn't long before the company had a high bidder. Franchise Group, a holdings company that owns The Vitamin Shoppe, came in with a $60 per share bid. Kohl's has since entered into a three-week-long contractual negotiation to iron out the logistics of a possible sale. However, experts are warning that should Kohl's commit to an acquisition by Franchise Group, it is essentially signing its own death certificate. 
The reason why Franchise Group's potential acquisition of Kohl's is so risky is twofold. First, the way the holdings company wants to pay out its $60 per share offer is exceedingly problematic. Second, what they plan to do with Kohl's afterward could kill the company before it even has a chance to get back on its feet. Franchise Group's $60 per share offer hinges on only $1 billion of the company's own money. The group plans to satisfy the remaining balance by using Kohl's itself. Once acquired, it intends to liquidate many existing Kohl's stores and the assets within them.
Then it's likely that Franchise Group will aim to transition Kohl's to a franchise-focused business model. David Spear, a highly-accredited retail analyst, pointed out that this would most likely serve as the ultimate nail in the coffin for Kohl's. "If, in fact, Franchise Group plans to implement some type of 'franchise' model on Kohl's, and burden the deal with significant debt, then the probability of another retail disaster occurring is quite high," emphasized Spear. The disaster Spear is alluding to is one that is all too familiar. Retail icon Toys R Us (and a laundry list of others) went the way of the dodo bird due to acquisition deals that were poorly executed. If Kohl's does indeed accept Franchise Group's offer this is the unfortunate, yet likely, fate it will suffer.
Perhaps even more disheartening than what could happen to Kohl's if they accept Franchise Group's bid is that every other interested party besides Franchise Group has expressed similar after-purchase intentions. So it's not like Kohl's has better offers to consider if they decline Franchise Group's. That being said, Bob Amster, who works as the principal of Retail Technology Group, thinks that the retail giant should sit tight for now and wait until a better offer comes in. "There has to be a better deal out there", asserted Amster.
Interestingly enough, other experts believe that Kohl's shouldn't have put its business up for sale at all just yet. Nicola Kinsella, who works as the SVP of global marketing at Fluent Commerce, thinks that Kohl's should be continuing to focus on the initiatives it put in place to help its business prior to putting itself up for sale. "Kohl's should continue to innovate with new partnerships and offerings and wait for a more strategic, value based, offer that will help them drive long term growth," stated Kinsella. She went on to explain that if Kohl's drives home its initiatives and if it ends up even in a marginally better place than it was, it would be in a much better position to attract offers from other companies that are much better equipped to keep the company from going under completely.
Ultimately, a lot of uncertainties still remain regarding the fate of Kohl's. The coming weeks will serve to show whether or not the company decides to accept Franchise Group's bid. Regardless of its decision though, the fate Kohl's is certainly poised to play out before the public's eyes.