The Pepsi S'mores Collection combines three flavors, Graham Cracker, Toasted Marshmallow, and Chocolate into one drink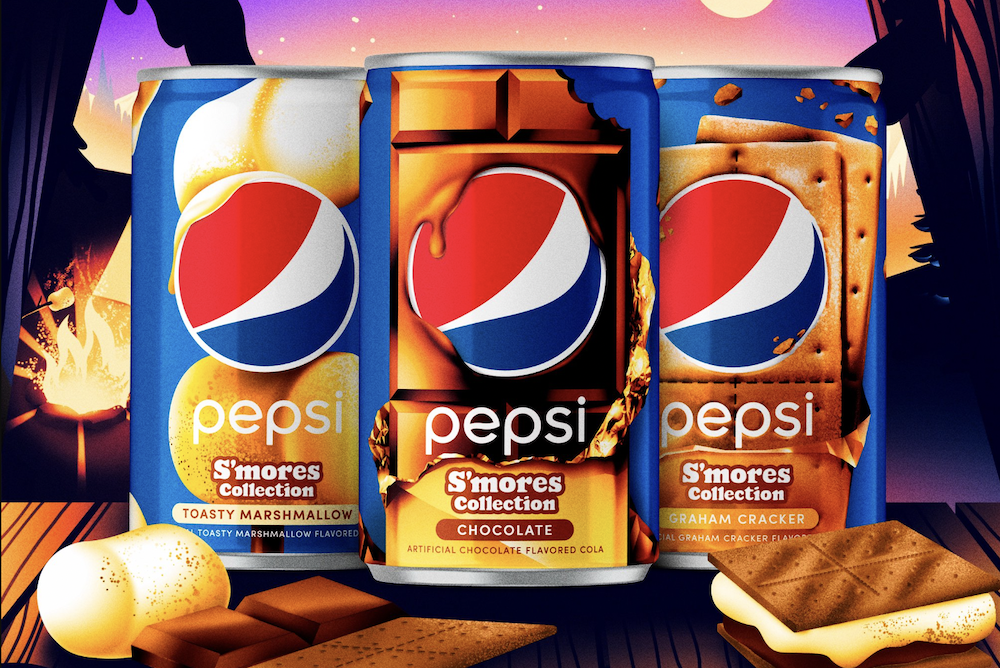 With fall rolling in, camping season is winding to a close. But that does not mean you have to give up your s'mores. Thanks to the news that Pepsi launched a new, limited-edition collection to give customers one more chance to savor the summer flavor.
The collection is aptly called the Pepsi S'mores Collection. It features a trio of flavors, Graham Cracker, Toasted Marshmallow, and Chocolate which are supposed to get combined. The individual sodas are not the point; the goal is the final flavor.
But there's a catch. Pepsi only produced 2,000 of the limited collection, and customers had to enter for a chance to win. Unfortunately, the contest ended on September 27.
If you did not get the news that you were one of the lucky winners, don't worry. Pepsi sent a sample of the Pepsi S'mores Collection to CNET writer Katie Teague for a taste test. She got the goods on the flavor profiles for you.
Teague notes that Pepsi included a set of recipe cards with the trio to help guide your tasting adventures. First off, The Classic. This recipe called for equal parts of all three flavors. She said that the marshmallow notes were most prominent in this combo.
Next comes Marshmallow (is for) Lovers. This version relies heavily on the marshmallow flavor, which makes up a solid half of the final mixture. Then you add 1/4 each of Toasted Marshmallow and Chocolate, and Teague says the result tastes like a Pepsi and Tootsie roll combined.
Next is the For the Graham recipe. Its focus is the Graham Cracker flavor. So 1/2 of it and 1/4 each of the Chocolate and Toasted Marshmallow.
Pepsi also encouraged brave tasters to add an extra splash of Graham Cracker soda for emphasis. Teague was able to taste the cinnamon notes. And it was her clear favorite of all the recipes.
And last but not least, The Chocolate Connoisseur. This recipe calls for 2/3 of the Chocolate soda, 1/4 Marshmallow, and a hint of Graham Cracker. She was less than impressed with this version and compared the flavor to Tootsie rolls mixed with artificial chocolate flavoring.
Teague also tasted each of the sodas individually. After her extensive taste testing, she gave her final verdict. "Would I drink any of these again? Absolutely not, but it was still a cool experiment to taste all the limited-edition s'mores Pepsi flavors."
Since Teague took one for the collective team, you may be glad you missed out on the limited-edition Pepsi S'mores Collection. Or, perhaps some of those flavors sounded extra tasty to you. Thankfully, it is not the first time Pepsi has released a limited flavor run.
To keep up with the latest Pepsi news and ensure you never miss a chance to win again, consider following @Pepsi on Twitter and Instagram. They run many of their contests on these two social media platforms. So, even if you don't want to add yet one more follow on your feed, this one may pay off in dividends.
---