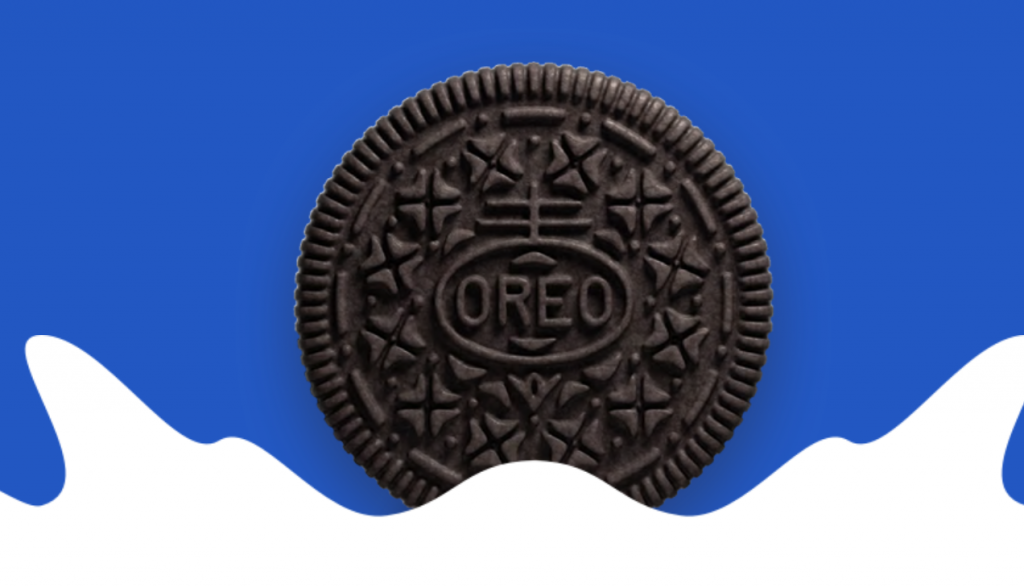 Popular cookie brand, Oreo is known for creating the most delicious chocolate cookie sandwich in the world. Consisting of two wafers with a sweet creme filling, the sweet treat was introduced in 1912. Following a few mergers and splits over the years, the company has been owned by Mondelez International since 2012 and is also known for its limited-edition flavors and thrilling collaborations. Now, the cookie giant is preparing for another epic team-up with the RITZ x OREO combo. Take a sneak peek at the new snack mashup below.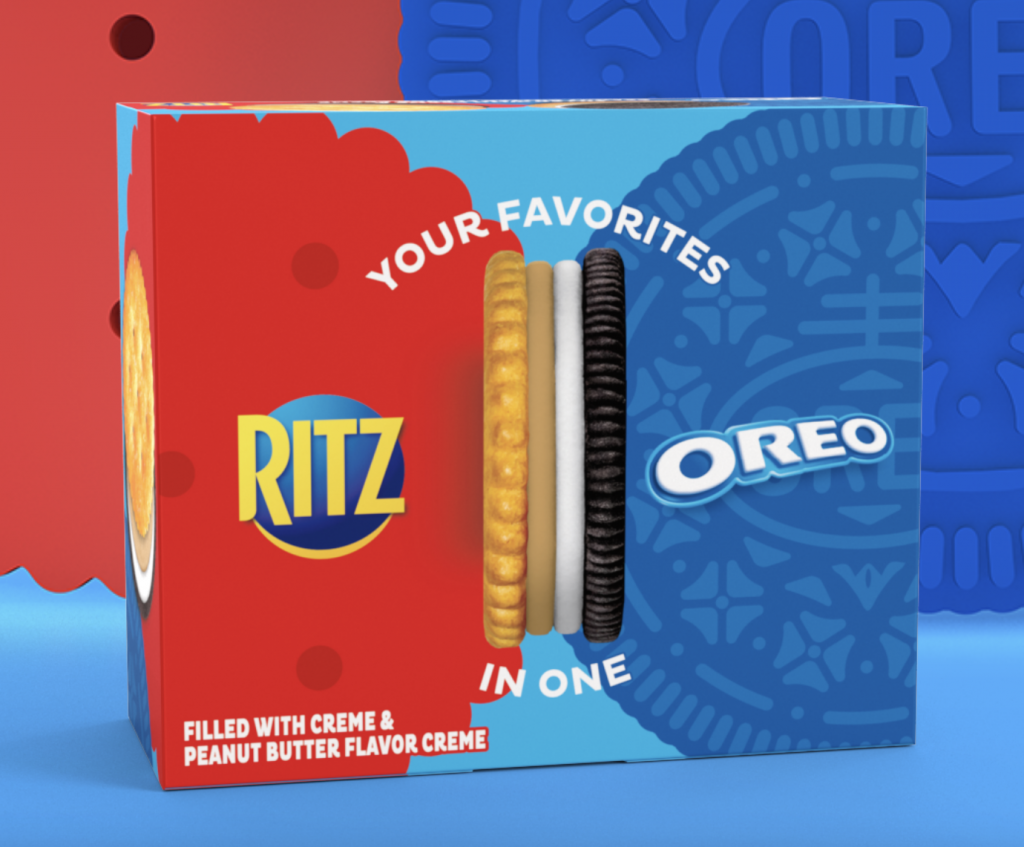 The unlikely RITZ x OREO pairing was announced by Mondelez International, the company behind both iconic brands. "Over the past few years, RITZ has been exploring innovative partnerships and experience to spark excitement around our most iconic, buttery cracker," RITZ Senior Brand Manager, Alexis Yap said in a statement via ComicBook. "We couldn't resist the opportunity to collaborate with our friends at OREO on a snack that's part salty cracker, part chocolate cookie, and entirely delicious." She added that fans will not want to miss out on the very special collaboration.
The first-of-its-kind mashup is one part Ritz and one part Oreo, joined together by two layers of peanut butter flavored creme and the original Oreo cookie creme. Aptly named Ritz x Oreo, the new offering will be available to taste test in very limited quantities. The product is set to launch on Thursday, May 26th at 12 pm ET. At that time, consumers will have the chance to grab one free package of the treat exclusively through the website Oreo.com/Ritz. However, they still have to pay a $3.95 shipping fee. Since this mashup has been in demand for such a long time, supplies will probably run out very quickly.
The folks at OREO are also super excited about the new partnership. Speaking about the launch via ComicBook, Senior Brand Manager Sydney Kranzmann said the cookie giant is constantly exploring playful ways to excite its fans -from innovative limited-edition flavors to unexpected collaborations. "This RITZ X OREO product marks our first product collaboration with our friends at RITZ and we can't wait to hear what OREO super fans think about this new take on the classic combination of chocolate and peanut butter!"
While the RITZ x OREO is brand new, the cookie company boasts an extensive catalog of epic partnerships. In 2020, The New York Times said Oreo has released 65 new flavors, with each pushing the boundaries of the classic cookie sandwich. The popular trend began with the release of the Birthday Cake Oreo in 2012, which marked 100 years of the original treat. Since then, the brand paired with Barefoot Wines to release a cookie-inspired wine. There was also a limited-edition OREO-scented candle, and various fun movie tie-in varieties that have made their way onto store shelves in recent years.
Speaking about their wonderfully strange team-ups, Senior Director of Oreo, Justin Parnell said the reason for this constant innovation is pretty simple. New and seasonal flavors are launched because they always boost the sales of the classic chocolate and vanilla Oreo. And if past success is anything to go by, the RITZ x OREO mashup will do the same.