In honor of serving Pepsi Zero Sugar aboard JetBlue flights, the airline, and PepsiCo are holding a social media sweepstakes where they will give away three all-expense paid vacations to three lucky winners.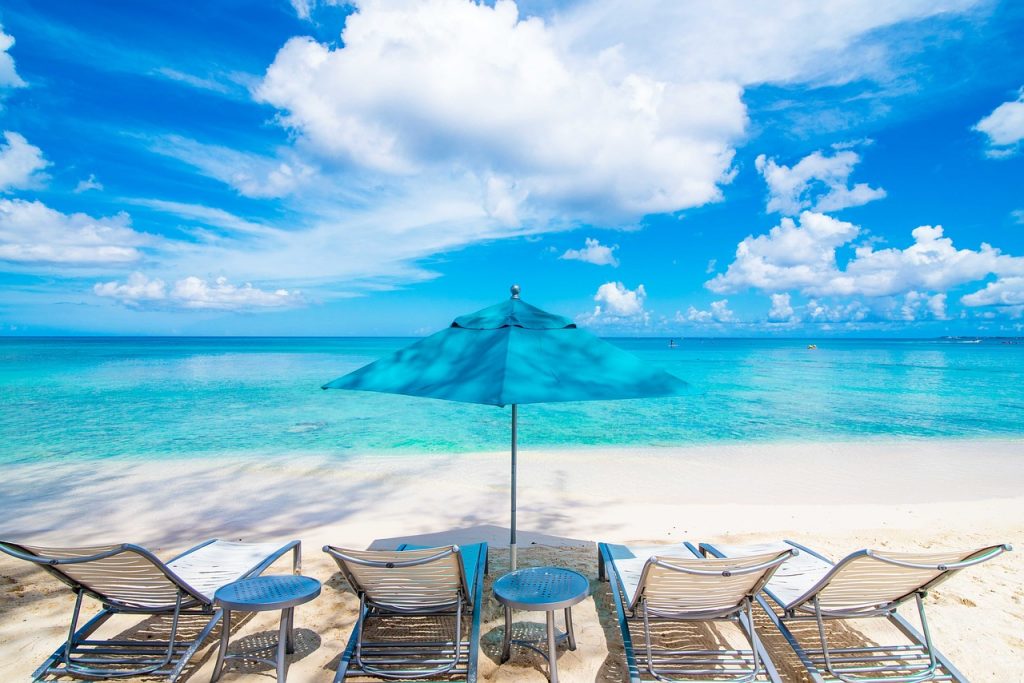 With inflation soaring and fears of a recession running rampant, most people are hesitant to spend money on a vacation right now, but a new partnership between PepsiCo and JetBlue could potentially win you a free vacation. This year JetBlue will become the first airline to serve Pepsi Zero Sugar on board their flights. To celebrate the partnership, the two companies are working together to provide 100 prizes, including three vacation packages with all-expenses-paid to any JetBlue destination.
Until May 4, anyone can enter to win the JetBlue and Pepsi Zero Sugar prizes, including three free vacations worth up to $4,000 with a JetBlue Vacations certificate. After booking your flights, the certificate can be used for everything from hotels to ground transportation to destination activities. In the spirit of the partnership with Pepsi Zero Sugar, JetBlue recommends visiting a latitude at 0 degrees, like Quito, Ecuador.
In addition to the three free vacations, 20 winners will receive vouchers for flights up to $500, and can be used to fly to any destination in the U.S., Canada, Mexico, South America, and Central America. The last 77 winners will receive a Pepsi Zero Sugar travel kit, complete with eye mask, blanket, and neck pillow. That's 100 total prize winners, and, as many people say, any prize is better than no prize; at your very worst after entering, you're right where you started, and you've lost nothing.
PepsiCo is banking hard on the success of Pepsi Zero Sugar; with a brand new formula that purportedly made advancements on the last one, PepsiCo spokespeople say that the new Pepsi Zero Sugar will take the market by storm. The partnership with JetBlue gives consumers a chance to try the product before committing to buying it, which will likely help sales in the long-term.
If you're a lucky winner of one of the $4000-dollar-value prizes, there are tons of destinations you can travel to within that budget. Traveling within the contiguous U.S. would fit easily fit into the free vacation budget with plenty to spare for food and activities, but if you're feeling a bit more adventurous, you could enjoy a beach vacation in the Caribbean, a sightseeing trip to London or a mountain adventure in Vancouver.
To purchase flights at their cheapest, Travel & Leisure suggests purchasing domestic flights approximately two months before your departure date. For international travel, you'll want to book significantly more in advance, usually between six months and 10 months. Keep in mind that for summer travel, you'll need to book flights further in advance that you would for travel at other times of the year; this rule also applies to popular holidays like Christmas, New Year's, and Thanksgiving.
To enter the sweepstakes and take your chance to win a free vacation, post on Instagram or Twitter with the hashtags #ZeroIsNowBoarding and #sweepstakes and tag @pepsi and @jetblue. According to Thrillist, no purchase is required to enter the sweepstakes, but it's only open to residents of the United States. Enter today to win a dream vacation—and maybe you can try Pepsi Zero Sugar while you're on the way.
---