Orlando vs Boca Raton, find out which Florida city is best to call home.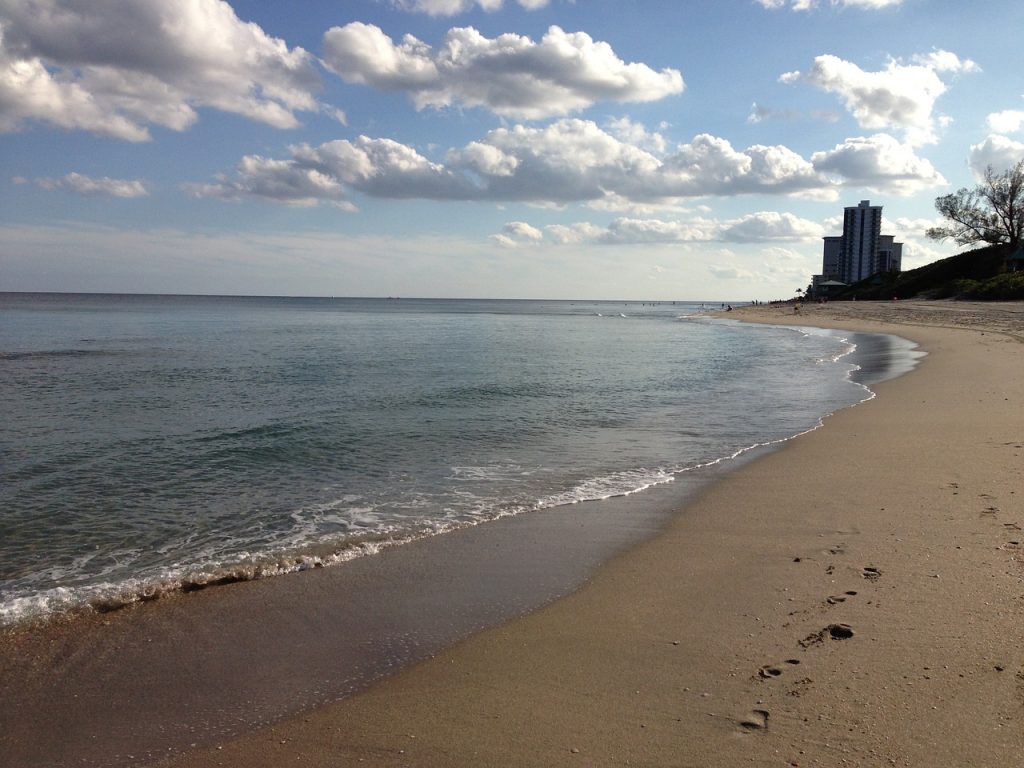 The state of Florida has always been a destination spot for tourists and retirees. If you can handle the sometimes-unrelenting humidity, the state offers enough sunshine to whet sun lovers' appetites to no end, making it an almost perfect state for ultimate entertainment and well-deserved relaxation. Two cities within the state epitomize tourists and retirees – Orlando and Boca Raton.
When comparing Orlando and Boca Raton, it would be hard to find two cities more at the opposite ends of the entertainment spectrum. Then again, you'd probably get the same results comparing Orlando with almost any city in the U.S.
So, that begs the question – which city would be the better one to live in? Both have their strong suits, and both have their drawbacks. Orlando doubles in size over Boca Raton but that is just the people who live there. Of all the cities across the United States, Orlando is one of the top tourist spots having Disney World and Universal Studios bringing in tourists by the millions.
Boca Raton, on the other hand, sits two hundred miles to the south of Orlando. Whereas Orlando finds itself in the middle of the state, Boca Raton is perched perfectly along the coast of Florida. It's a ritzy area, with many affluent families and retirees calling it home.
Comparatively speaking, both cities are fairly new. Orlando's history began in 1843 though it wasn't incorporated until 1885. The city was on the map, but it wasn't until 1971 that it became a focal point of the map when Walt Disney World opened.
Boca Raton is even younger than Orlando. It was settled in 1895 but wasn't incorporated into a city until 1925. Since that time, Boca Raton has slowly gained the reputation of being the Beverly Hills of Florida. It has well-developed, high-class beach resorts, luxury country clubs, a ton of five-star shopping, and eateries.
As you can see, both cities have plenty to offer. We are going to take a closer look at each Florida city and see if we can help determine which would be the best to call home – Orlando or Boca Raton.
DEMOGRAPHIC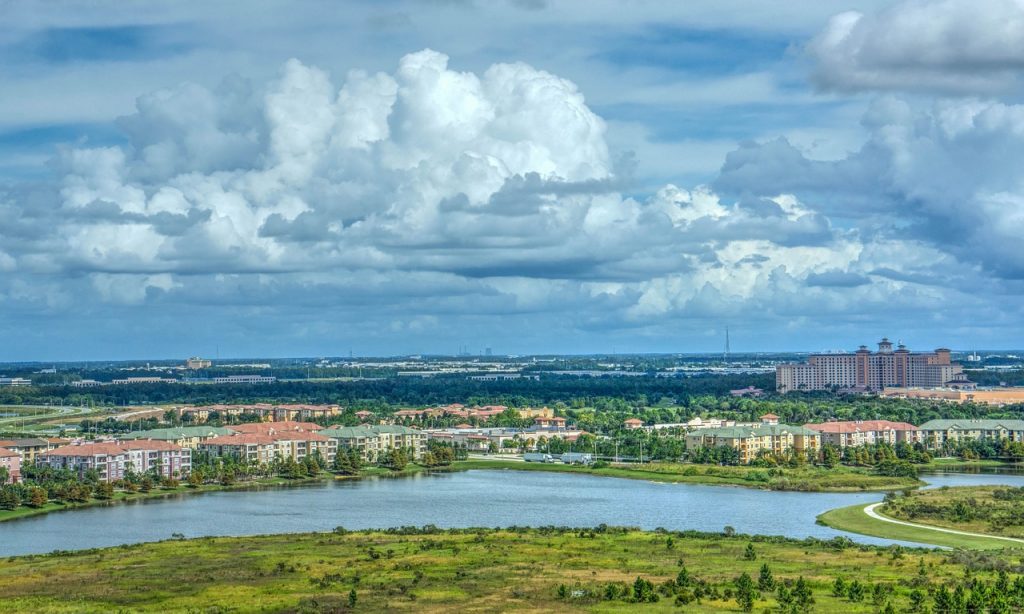 Before making that move, it's always beneficial to know the make-up of a city. This could be important in helping you make that big decision. Therefore, we are going to dig deep into each city's demographic.
Orlando is the bigger city. They are the fourth largest in the state with over 290,520 residents. As far as population is concerned, they have shown a 21.39% growth over the past ten years.
Boca Raton is not a large city and they prefer to keep it that way. Sitting at barely over 100,000 residents, they can say that over the past decade they've grown as well seeing an 18.27% increase in population.
As we typically do, we like to take a deeper dive into each city's population to see just how diverse they are. In Orlando, you will find that 61.3% are Caucasian, 24.5% are African American, 4.2% are Asian, and 32.6% are Hispanic. To the south, Boca Raton has 86.6% Caucasian, 4.5% African American, 2.9% are Asian, and 14.5% are Hispanic.
To go along with the population breakdown, we also find it very informative to look at each city by diversity rankings that include socioeconomic, cultural, economic, household, and religious diversity. WalletHub provides the numbers but their rankings are based on the top 501 big cities across the country. While we can grab the numbers for Orlando, because of Boca Raton's small population it didn't find itself ranked. We will still take a look at Orlando's numbers.
Of the 501 cities ranked, Orlando is ranked the 41st Most Diverse City in America. Its individual rankings look like this: Socioeconomic diversity (176), Cultural diversity (15), Economic diversity (366), Household diversity (42), and Religious diversity (296). For a city that sees millions of tourists, Orlando's total ranking is quite impressive.
CLIMATE
Weather will obviously play an important role in trying to determine which city would be the best to live in. Florida doesn't offer many variations throughout the state, so you won't be seeing a big difference between these two cities. The one thing you will see, though, is the sun. Florida isn't called the Sunshine State for nothing.
The average across the United States is 205 sunny days per year. In Orlando, you're going to see that fiery ball of warmth 233 days annually. In Boca Raton, you will see only slightly less at 231 days.
July is the typical hot month around the nation. It isn't the heat that is going to stop you in your tracks though, it is going to be the humidity. July in Orlando will see average highs reach 92 degrees. In Boca Raton, they will average over 90 degrees. Again, though, be prepared for the warm, suffocating embrace of Mr. and Mrs. Humidity. They can be troublesome for those who are not used to them.
The winter temperatures are fairly mild. With Orlando located in the middle of the state, their temperatures are going to be a little cooler. January is the cold month and Orlando will see its average low hit 49 degrees. Boca Raton will stay much warmer as their January lows will reach 58 degrees.
With Florida's tropical atmosphere, the one thing you won't see is snow, though frost has been a major issue in the past. What you will get is rain. On average, Orlando will get 52 inches of the wet stuff per year. If you're looking at Boca Raton, make sure to wear your rain slicker and galoshes because the city sees on average 60 inches of rain annually.
Now, we are talking Florida here, so inclement weather is a given. By inclement weather, we are talking about hurricanes, tropical storms, and thunderstorms. Florida is well known for lightning as well. Be prepared because storms can move in fast and stay for a while. They can also come and go in the blink of an eye.
INDUSTRY
Weather can play a big part in one's decision, but so can the job market. Chances are, especially in Orlando with its tourist-heavy clientele, jobs won't be hard to come by, especially given the state of the economy as we now know it.
Although Boca Raton is much smaller, they do have a number of big employers. Office Depot is headquartered on a 28-acre campus and is the third-largest employer in the city. The largest is the Boca Raton Regional Hospital followed by Florida Atlantic University.
But those aren't the only big employers in town. There are also Tyco Integrated Security, Cardinal Integrated, The GEO Group, CareersUSA, ADT, and Freeze Operations Holding. Remember Boca Raton is considered the Beverly Hills of Florida. On top of these big businesses, they also have numerous ritzy and high-class businesses where one can find gainful employment.
With Orlando, you only have to mention two companies. Disney and Universal. But in doing so you'd shortchange the rest of the big businesses who deserve mention as well. On top of being a tourist attraction, Orlando is also known as a major hi-tech and industrial center. The metro area alone has over a $13 billion tech industry that employs well over 53,000 employees.
Central Florida Research Park is the 7th-largest research park in the nation, covering 1,025 acres, and is home to over 120 employees. Other huge businesses include Lockheed Martin, General Dynamics, Siemens, Mitsubishi Power Systems, Hewlett-Packard, and just about any type of military setup one can think of.
Have we mentioned Disney and Universal? Of course, we have because those are the two main draws. But along with those, film, television, and gaming are more important sectors within the city. Disney's Hollywood Studios, Universal Studios, Full Sail University, UCF College of Arts and Humanities, and Florida Interactive Entertainment Academy are just a few of the big companies the city can brag about.
Options are aplenty in each city, but hands down and without a doubt, you are going to find much more in Orlando.
CRIME RATE

With the good news, there always eventually comes the bad. Crime rates are typically the bad. These numbers can immediately turn a person away from a nice city and have them never consider it again.
The crime rate numbers we get come from the FBI's National Incident-Based Reporting System via AreaVibes. The reported number percentages are based on city population and national averages.
Let's take a look at Orlando first. They reported a total of 13,682 crimes. This number is 99% higher than our national average. Of those, 11,158 were property crimes. These include theft, burglary, and vehicle theft. Their property crime total is 94% higher than the nation's average. The remaining 2,524 crimes reported were violent crimes. These include robbery, rape, murder, and assault. This number is 122% over the national average.
In Boca Raton, they only reported a total of 2,202 crimes. This number is a solid 8% below the national average. Their 1,996 property crimes sit exactly at the national average. The 206 violent crimes reported are an impressive 48% below the national average.
If crime rate alone was the deciding factor, Boca Raton wins hands down. Do Orlando's crime numbers scare you off?
COST OF LIVING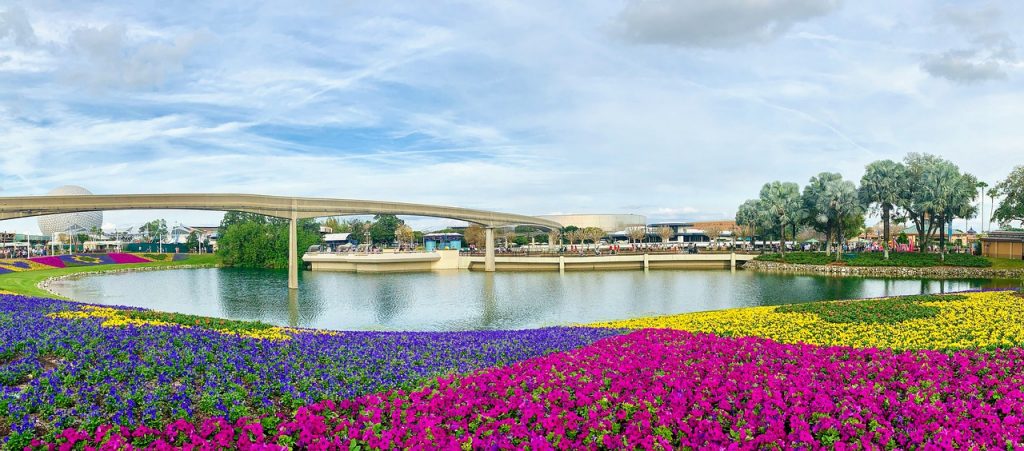 Another big factor to consider is the cost of living. Since we already know that Boca Raton is considered the Beverly Hills of Florida, it is probably safe to assume they are going to have a higher cost of living.
As far as housing is concerned, Boca Raton is definitely on the more expensive side. A simple 1-bedroom apartment will run you around $2,045 a month in Boca Raton while in Orlando, a 1-bedroom will be a good $500 cheaper. If you have a larger family and are looking for a 3-bedroom apartment, you will find prices a good grand higher in Boca Raton.
You are going to see the same costs if you are wanting to buy instead of rent. In Boca Raton, the median price you'll pay is around $423,300. In Orlando, you'll be seeing prices right around $295,000.
Obviously, housing costs are not the only ones you will need to consider. There are food costs, utility costs, healthcare costs, and even entertainment costs. In every instance, you are going to find prices much more favorable in Orlando than you would in Boca Raton.
LIFESTYLE & CULTURE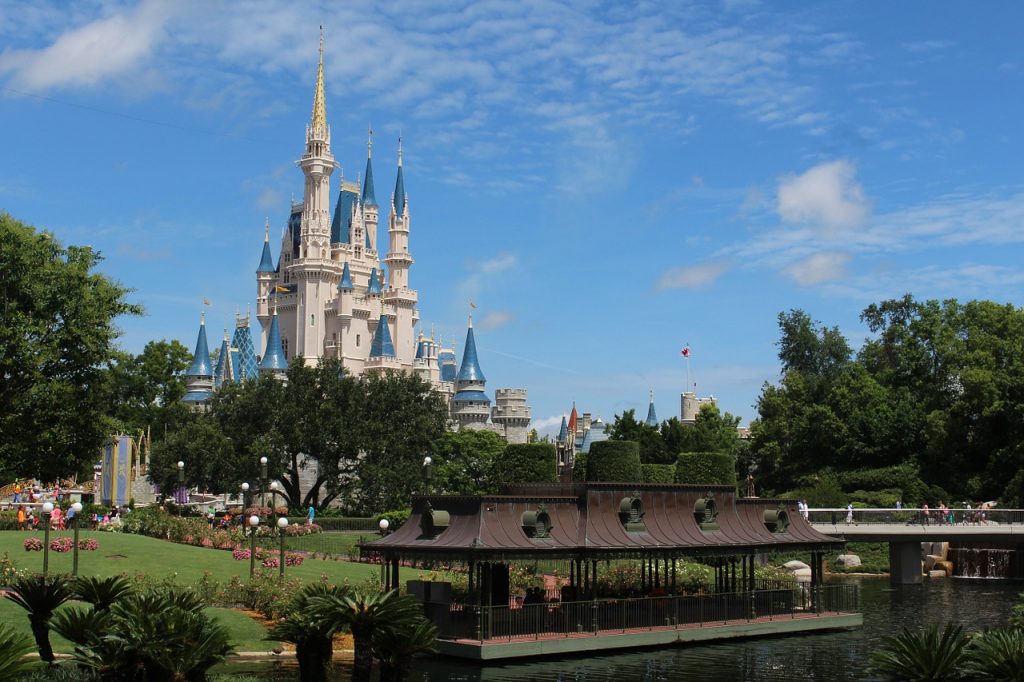 They say you pay what you get for and, in both cities, that is definitely the case. Comparison-wise, these two cities are hard to compare. Or maybe they are quite simple to compare.
Boca Raton is all about money. Extravagance surrounds you. From the upscale shops to the upscale restaurants, Boca Raton prides itself on its rich reputation. It also prides itself on its beaches.
If you want to spend money in the city, fear not, they will take it. But Boca Raton can offer more. You can head to one of their famed Palm Beaches to enjoy a day out. The top places there are Red Reef Park, Spanish River Park, and Sugar Sand Park.
If you are looking for more of a shoppers and cultural fix, you can head over to Mizner Park, home to the Boca Raton Museum of Art. For your retail craving, you can spend some of your hard-earned money at the Town Center.
Of course, there are plenty of drink and food establishments to satisfy. Six Tables a Restaurant is one of the top eateries in town. They also have the V & S Italian Deli, TwentyTwenty Grille, Tin Muffin Café, and the Casimir French Bistro. You definitely won't be lacking in food or drink options in Boca Raton.
It's hard to talk about Orlando and not just blurt out Disney World. Disney offers visitors four main theme parks – Magic Kingdom, EPCOT, Disney's Hollywood Studios, and the ever-popular Disney's Animal Kingdom. But not only that, for a wet adventure they also have Disney's Typhoon Lagoon Water Park and Disney's Blizzard Beach Water Park. That is only the beginning. There is something for everyone inside the massive world known as Disney World.
Not to be outdone, Universal Studios is present in the city and trying to make a dent in Disney's bottom line. They may not have as many theme parks as the Mouse House, but they are slowly making their move. Right now, Universal offers Universal Studios and Islands of Adventure. To counter Disney's water parks, Universal recently opened Volcano Bay.
Those two behemoths are just scratching the Orlando surface. Restaurants and drink establishments galore fill the city, from the most affordable to the priciest. Not only that, but if you wish to take a break from amusement parks, you can always check out the Orlando Magic basketball team. Also nearby, inside Disney World, is the ESPN Campus. There they constantly have sports competitions of every shape and size.
Boca Raton definitely has its pluses when it comes to entertainment. But if you are comparing them to the titan that is Orlando, they will sadly be sitting in the back seat.
THE CONCLUSION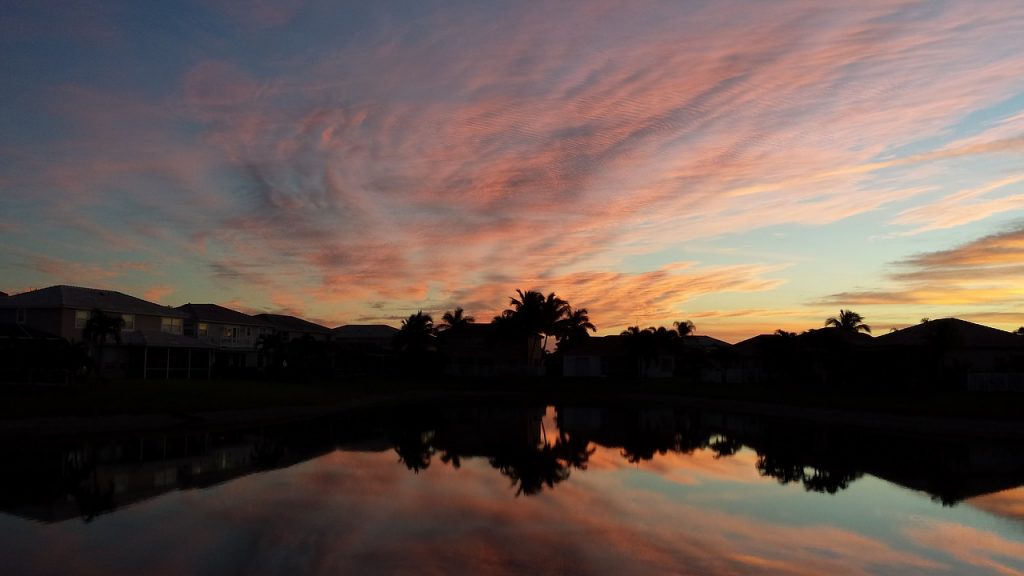 Big city, big fun. That is what Orlando has to offer. You will never be bored if you decide to call Orlando home. But, with all that excitement comes the not-so-fun crime rate. Is Orlando worth it?
On the other hand, you have the more casual, yet high-class, city of Boca Raton. Money lives there, as does a less stressful lifestyle. The city's clientele skewers more to the middle-aged, so pace is not a priority.
You won't be able to use weather as your determining factor with these two cities. You are going to get the same amount of sun in each, and just about the same amount of moisture. You are also going to have to figure out how to deal with the humidity they both offer.
If budget is a concern, then look away from Boca Raton. They have a much higher cost of living, one that you need to be well prepared for. You won't find that issue in Orlando unless you decide to frequent the amusement parks on a regular basis.
As far as Florida cities go, these are almost polar opposites. You have the classic big city versus small. You have major entertainment versus a slower way of life. Pick your poison and have fun with the humidity.
---