New York Governor Kathy Hochul announced the state's plan to ban sales of all new gas-powered cars by 2035, the plan will also require all school buses to produce zero emissions by the same year.
If everything goes according to plan, the sale of all gas-powered cars will be banned in New York by 2035. The announcement, made by Governor Kathy Hochul earlier this week, says the state wants 35% of new cars to be zero-emission by 2026 and 60% by 2030. All new school buses must also be zero emissions by 2035. A public hearing will be held before the rules are implemented.
The decision comes after California voted to ban the sale of new gas-powered cars starting in 2035. The move set a precedent for other states since The Clean Air Act permits The Golden State to set its own pollution rules. This means while other areas aren't allowed to create pollution guidelines, they can follow California once they act.
As a result, the coastal region essentially paves the way for any emissions rules implemented by individual states. Banning gas-powered cars is a critical step for New York as it strives to reduce greenhouse gases by 85% in the next three decades. During the announcement, the governor also unveiled a $10 million Drive Clean Rebate Program that gives residents a $2,000 rebate toward the purchase of over 60 EVs and plug-in hybrids, Engadget reports.
That's in addition to the $7,500 federal tax rebate. So people will no longer have any excuses. To date, the state has spent $92 million on the program.   "New York is a national climate leader and an economic powerhouse," Hochul said in the statement announcing the news. She added that the state is using its strength to help spur innovation and implementation of zero-emission vehicles on a grand scale.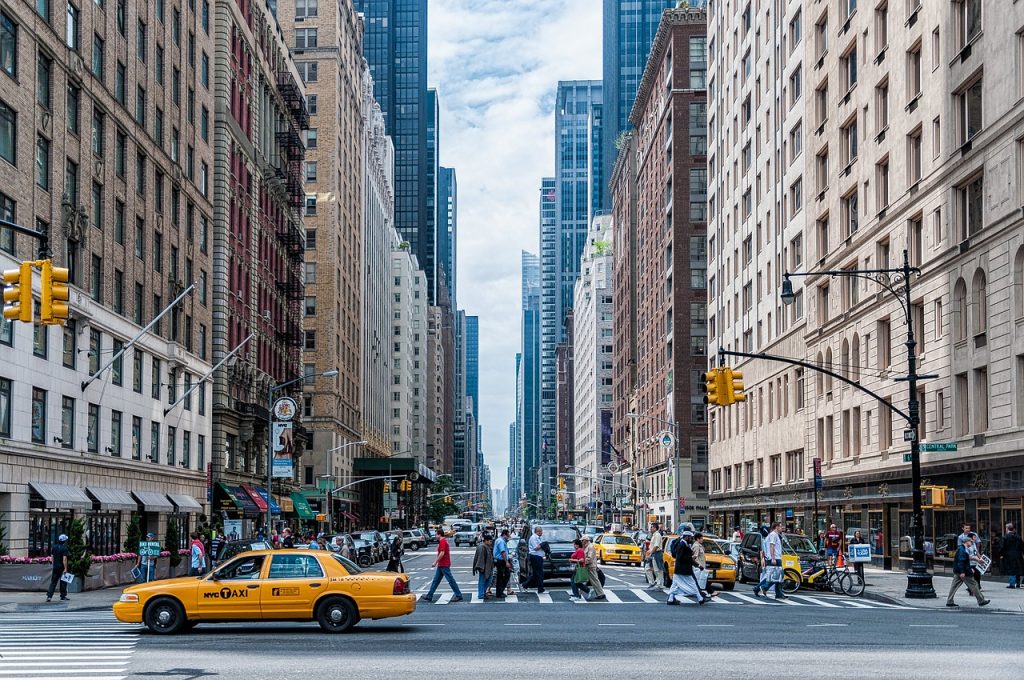 Along with the ban on gas-powered cars, there will also be a set of pollution standards for passenger cars, light-duty trucks, and medium-duty vehicles with gas combustion engines for the model year 2026 through 2034. The state also announced the installation of its 100th fast charger as part of the EVolve charging network.
Hochul explained that any battery-powered electric vehicle can charge at these stations in as little as 20 minutes. With the expansion of widely available charging infrastructure, the Governor believes that sales of EVs will increase, noting that sales have already risen by 30% in 2021. This indicates that residents will probably be happy with the ban on gas-powered cars.
Moreover, the state of New York will receive a $175 million chunk of the bipartisan infrastructure law's $5 billion allocation for electric vehicle charging networks. That's going to help over 14 interstates in New York, especially ones used by the people in the community. "With sustained state and federal investments, our actions are incentivizing New Yorkers, local governments, and businesses to make the transition to electric vehicles," Hochul said of the gas-powered car phase-out via The Hill.
However, the ban on gas-powered cars doesn't address any rules for plug-in hybrids. Technically, there are zero emissions when running on battery power. But they're not fully zero emission, since they can run on gasoline and have fairly poor electric ranges. While New York hasn't offered specifics, there are still 13 years to set the record straight.