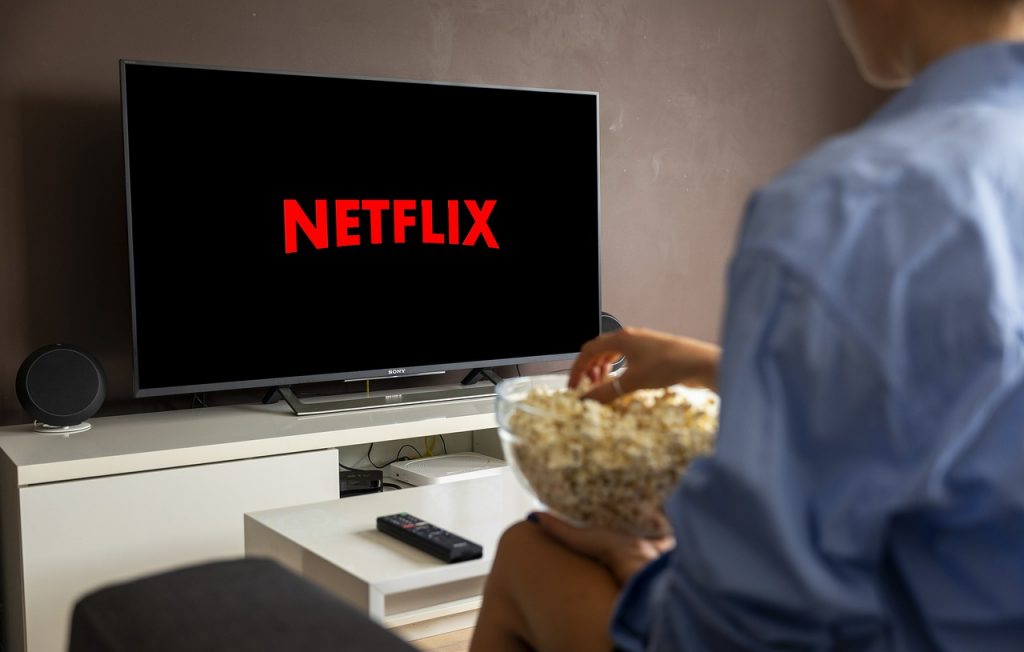 Netflix, the colossal company many watch for most of their streaming desires, has announced it has replaced its current rating system. According to Gizmodo, the streaming giant has now added a double thumbs up to the current rating system in order to assist customers on what to watch. Netflix has done this so consumers can closely track the shows and movies they love. The new feature will allow folks not only to rate what they like but also to better organize what they like. For instance, with the rating system, an algorithm will now separate media with their favorite actors and directors into categories.
The feature is rolling out today on iOS, web, Android, and TV apps. Now as viewers are perusing through the Netflix content library, they will be able to tap on the option to rate the title of the movie or show they have watched. From there they can select the option to "like it" with a single thumb up, or choose to "love it" with a double thumbs-up. Additionally, there is a "not for me" option with a thumbs-down rating. 
The new Netflix rating system seems like a pretty smart way for the streaming giant to improve the algorithms within its recommended content listings. However, some customers have argued the previous star rating system is one and the same as the previous one. Right, wrong, or indifferent, viewers will now be able to see the newest addition to the Netflix service and use it to ultimately decide for themselves how they feel about the new implementation.
If you are not already a Netflix customer, there are three plans to choose from, and depending on which plan you choose the quality of your streaming and the number of screens that can be signed and viewed at the same time will be impacted. That being said, with all the Netflix plan options you are able to watch unlimited movies, TV shows and play mobile games. The following plan prices are currently only for new customers but, thankfully, will be rolled out to all existing customers within thirty days upon their receipt of an email advising customers of the increased Netflix plan pricing. 
The monthly cost for a new Netflix Basic Plan is $9.99 and will allow customers to stream on 1 device at a time. The next level is the Netflix Standard Plan which costs $15.49 a month. The Standard Plan will allow customers to stream 2 devices vs. 1 at the same time. The last plan that Netflix offers is for customers who are willing to pay $19.99 a month which is referred to as the Platinum plan. This plan will allow customers to stream up to 4 screens at the same time. 
Regardless of which plan you choose, viewers can Netflix and chill at ease knowing that when utilizing the new double thumb up rating they are helping to build an algorithm that will give them streaming options based on their favorite actors, actresses, and producers. This means you will spend more time streaming Netflix movies and shows and less time scrolling through the many options trying to decide what to watch.