There are two versions of Moviedle; one which allows you to guess a movie from its pixelated poster, and another which shows you sped-up clips from a film.
As the saying goes, if it ain't broke, don't fix it and when it comes to word puzzles, it certainly ain't broke. There are hundreds of independent developers out there who are trying to come up with the next Wordle with games such as Heardle, the audio puzzle game, and SWordle, a Wordle-like game for Star Wars fanatics, are just a couple. Joining the mix is another puzzle game that should make movie lovers smile; it's called Moviedle.
MOVIEDLE USES PICTURES INSTEAD OF WORDS
Wordle is a word puzzle guessing game that has taken the world by storm. Moviedle looks to capitalize on Wordle's popularity by offering the same type of gameplay, but with a twist. Here, you are presented with a pixelated picture of a movie poster that you need to figure out the title of the movie.
PLAY THE GAME BY GUESSING THE MOVIE FROM ITS PIXELATED MOVIE POSTER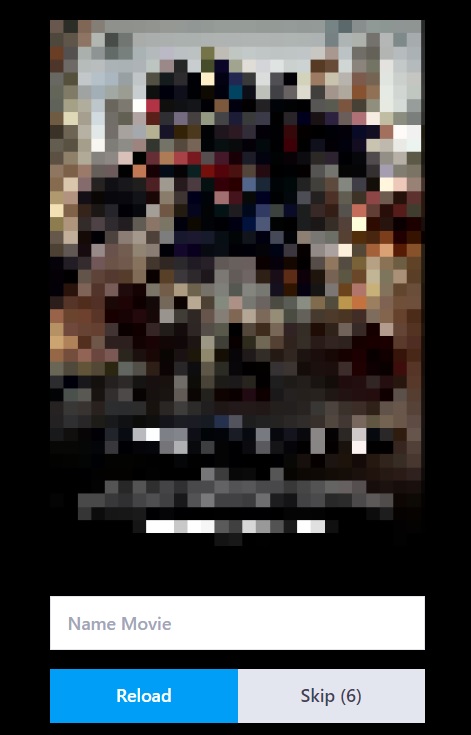 It truly is as easy as it sounds, though don't let the easiness of the gameplay make you think the guessing portion will come just as easy. Movie lovers may find it a little easier to sort out the movie posters, but then again, they could easily run into some difficulty. Here is how you play.
First off, the game is free online, so there is nothing to download. This means you can also get it on your phone, not in an app but on the Moviedle website. Once you are there, your first pixilated movie poster will appear.
If you don't know the movie or do not wish to hazard a guess the first time you see the poster, you can hit skip. This will refresh the pixilated movie poster into somewhat of a clearer view. You then can either make a guess or once again hit skip.
The more times you hit skip, the clearer the movie poster becomes. Once you think you've got it, type in your answer. If your answer is incorrect, you will see a clearer look at the movie poster and if you haven't figured out what the poster is by the time you hit your sixth try, you lose for the day.
When you first get into Moviedle, it will appear to run much like Wordle in that they say there is only one puzzle per day. But once you guess the first puzzle, you will see the words "Moviedle Unlimited" underneath the movie poster and time. The time is to let you know when the daily poster will be available to guess.
Under that time, though, are those words and if you wish to keep playing the game, just click those words. You will then be moved on to your next movie poster puzzle. Once you guess this movie poster and you feel yourself slowly becoming addicted to the game, you can now hit the "restart" button which has taken place of the "Moviedle Unlimited" button, and this will bring up the next poster.
THERE IS ANOTHER VERSION OF MOVIEDLE THAT PLAYS MOVIE CLIPS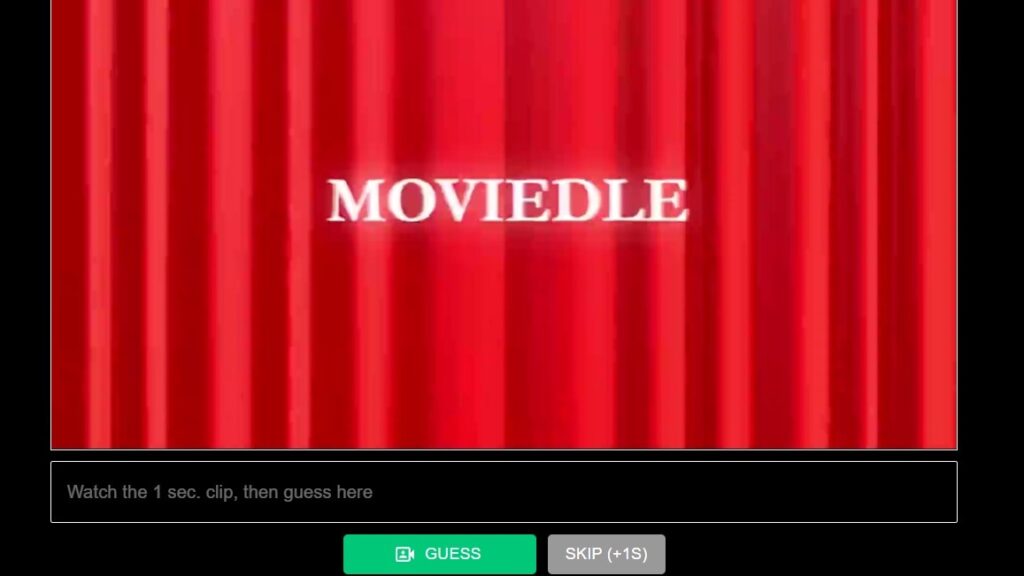 When you first pull up the Moviedle website, you will see the pixilated movie poster and you will also see some instructions along the right side of your screen. Taking a long glance at them, you may notice that the instructions talk about movie clips instead of movie posters. This has been the cause of some confusion that Moviedle has yet to address or clean up.
From what it appears, the movie posters were not the first intention of the Moviedle creators. Instead, they were putting together super short clips of movies. You wouldn't see a pixilated movie poster, but you would see a one-second clip of a movie.
But like the version you now see, you would get your first guess based on the one-second clip given, which actually comes after a three-second countdown, to let you know to have your eyes focused on the screen. One second can go pretty fast.
If you can't guess the movie (not the poster) after the one-second clip plays, you could hit "skip" and then another second of the movie would play, again after a three-second countdown. This would continue on until either you guessed the movie or you hit six attempts. Moviedle would also include a Netflix link in case you wanted to watch the film or an IMDB link that would take you to the movie's page so you can get more information on the film.
This separate version is still up and running. It offers a completely different style of play for movie afficianados. It can be found on this site here.
YOU CAN PLAY THE GAME ON ANY DEVICE WITH INTERNET ACCESS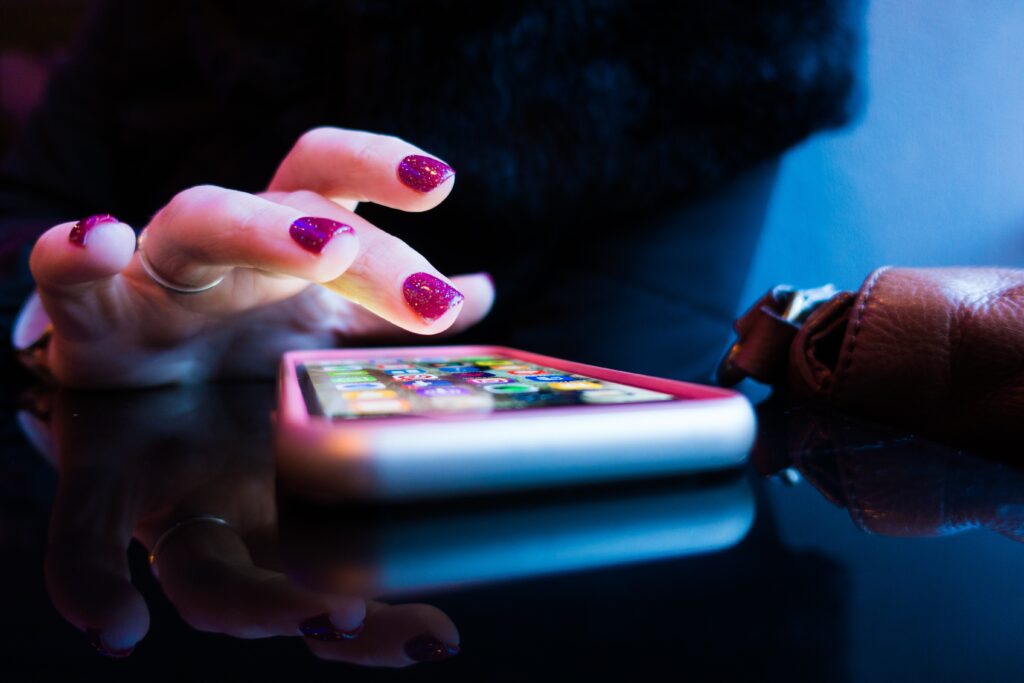 As far as where to begin playing Moviedle, simply go to their website on a computer or a cell phone at the link we provided above. The game's interface is very simple with only a few buttons that you need to worry about and those center around your guessing the pixilated movie posters. There are, though, a couple of other buttons worth noting.
Across the top on the upper right-hand side of the webpage, you will see four buttons. One is a report button in case you wish to reach out to the creators with any issues or praise. The next button is a big question mark that when you click it, will explain to you how to play the game while another button is one that, if clicked, will show you your daily statistics of how well you're doing.
When you correctly guess the first pixilated poster and then hit the Moviedle Unlimited link, you will then be taken to your next puzzle. Taking a look back to the upper right-hand side of the webpage you will see a fourth button has been added. This is a "help" icon that basically describes what the Moviedle Unlimited version is all about.
MOVIEDLE UNLIMITED OFFERS ENDLESS GAMEPLAY
So, what exactly is the Moviedle Unlimited version of the game? Well, like its name states, it is unlimited. You can go through and guess as many movie posters as you wish and not have to wait around for the daily puzzle.
Some may find the game a little tedious with the lack of a good challenge, but it is a fun one to kill time with. It won't stretch your brain by any imagination, but it could easily test your movie recall. Nothing wrong with that.
---