Hybrid working models are causing many employees to burn out, as a result, some employers are choosing to switch to entirely remote models permanently.
Many employees, since the beginning of the COVID-19 pandemic, have either worked from home on a full-time or part-time basis. But as most of the population is now vaccinated with the COVID-19 vaccination, employers have created a hybrid schedule for employees where their work schedule is split between remote and office work, commuting only a handful of days a week. But many employees are asking, does this work?
While theoretically, employees love the idea of a hybrid work schedule, splitting their time between home and the office. It is harder on employees than previously thought.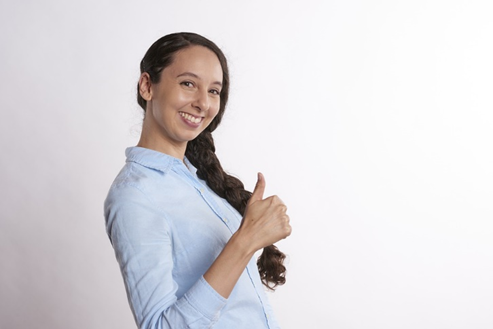 Post-Pandemic Working Has Changed
Since the pandemic, working has changed. Historically everyone who worked in an office came to work every day, and very few people were allowed the perk of working from home. Post-pandemic, people's ideals have changed, and employers have realized employees can be as productive at home as in the office.
But as we resume everyday life, employers have asked employees to return to the office part-time. New data shows that many employees on this hybrid working schedule are now beginning to suffer from burnout. Hybrid working is exhausting for employees, with some stating that hybrid was more emotionally draining than being fully remote and more taxing than full-time office-based work. 
Some employers have taken notice of the hybrid work model's propensity to inflict burnout on workers. As a result, these corporations have moved entirely to remote models. The BBC highlighted that large companies like Airbnb and Yelp have elected to go entirely remote after taking into account the needs of both their employees and their businesses.
So Why Is This New Way of Working Not Working?
Hybrid working causes frequent changes to daily habits with no consistency or rhythm to employees' weekly schedules. There is also added confusion over who decides the employees' work schedule. Is it human resources, the manager, or the employee in question?
Many employees moved between a hybrid schedule and a remote one, which gives a certain lack of control over how they work, causing emotional distress. To help this distress, better communication between employees and managers would help solve a lot of problems.
Due to this uncertainty, employees are starting to take back control over how they work and are looking for entirely remote jobs, as it offers them complete flexibility with their schedules. Many studies acknowledge that the hybrid way of working is here to stay after the pandemic. Still, companies need to refine how it will work for everyone for it to be sustainable in a healthy way and keep employees motivated.
For decades people have been controlled in how they are supposed to work. Now, post-pandemic, many employees have experienced a new, more relaxed way of working and do not want to give that power back to the corporations.
Turning Point For Employment
Employment is at a turning point, and employers must realize that true flexibility is the key to empowering and keeping great employees. Motivating employees by giving them the space to get the job done rather than holding them accountable to a set schedule makes for a better, more productive environment. Employers expecting employees to spend one to two hours commuting into an office a certain number of days a week just isn't working in this post-pandemic age.