Tech companies like Meta and Google, are preparing for an economic downturn as they slash jobs, reorganize, and disband creative projects.
What if you were told you had 60 days to find a new job within your current company or risk being laid off due to an economic downturn? That's exactly what tech companies like Alphabet, Google's parent company, and Meta, Facebook's parent company are doing.
Tech Companies: "Don't Call It A Layoff"
Tech companies are preparing for a rough Q4 as they look to reorganize, cut staff, and tell employees to have more of an "entrepreneurial" mindset. So entrepreneurial, that you may as well start your own business because soon, you may not work there.
According to CNET, tech companies are desperately looking to cut staff due to slow growth. Although Facebook did not use the term "layoff" to describe the situation, they are asking employees to apply for other positions within the company. Those who have been following the drama of tech companies as the US economy bounces around, but continues to sink, won't be surprised by the moves Meta and Alphabet are making.
Facebook No Longer Cool?
As Tell Me Best reported earlier this year, Mark Zuckerberg, CEO of Meta announced that he was adding more rigorous standards to his review processes and that many of employees should look to either lose their jobs or start looking elsewhere. With fewer Facebook users and fewer people with time on site, Facebook could continue to see downturns as it is no longer the most popular social networking site.
TikTok is the hot new network in town, attracting more Gen Zs. Their time is spent on the 'Tok learning the latest trend. Your grandma uses Facebook to trade recipes.
No wonder Zuckerberg is no longer attending Facebook's Q&A sessions with employees to keep his company transparent. The tech giants are facing a sharp downhill decline and it's increasing its descent every day. The pandemic gave tech companies an uptick. Inflation is bringing them down.

Your Job is To Find A New Job
Unfortunately, the massive hiring events that occurred in tech over the last couple of years have come to a halt and many jobs have been slashed. Google, like the social networking giant, Meta, has requested that its current employees apply for other jobs within their company as it consolidates and reorgs.
Reports have said that 95 percent of employees that choose to interview internally do get hired back on. Tech companies, like Snap, the parent company of Snapchat, are also reporting complete layoffs that affect large portions of departments.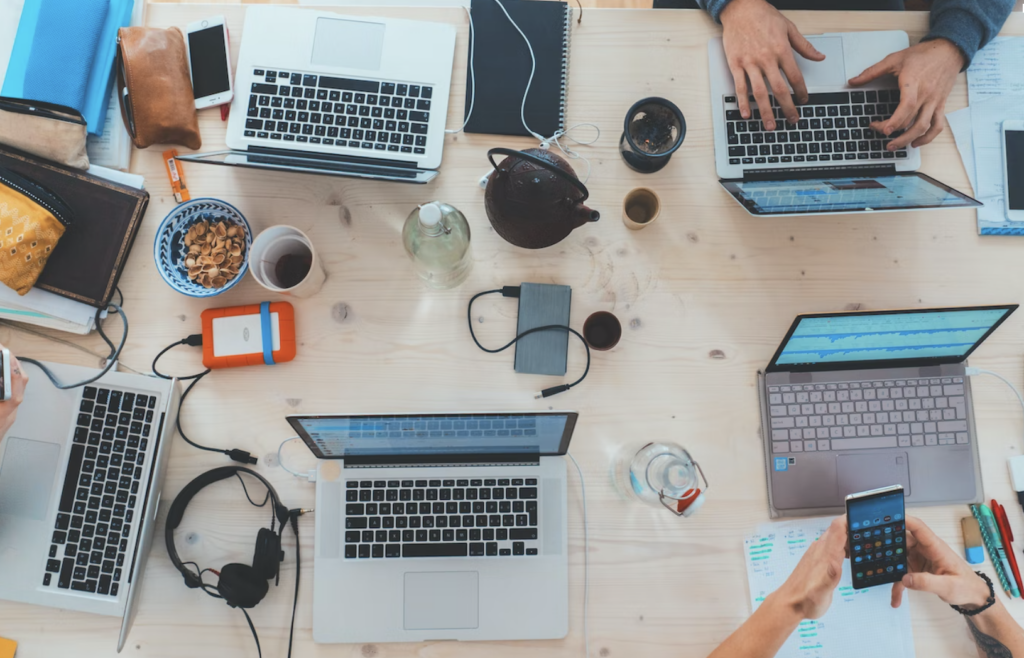 A recent financial instability signal is the drying up of "innovation departments" and special projects being put by the wayside. Tech giants often employ a think tank of sorts where employees are free to invent new solutions to problems and create tools that don't yet exist.
Creativity comes at a cost. In fact, Facebook is shutting down its gaming app. However, some departments–from an outsider's view–are vital. One would say that making sure the company stays ethical and does the right thing as strangers from across the world share their innermost thoughts with each other online.
One would be wrong as Facebook recently disbanded its Responsible Innovation team; the team that keeps the company ethical. When you're dealing with basically everyone in the world, ethical issues are bound to pop up. Maybe those folks could apply to sell ads?