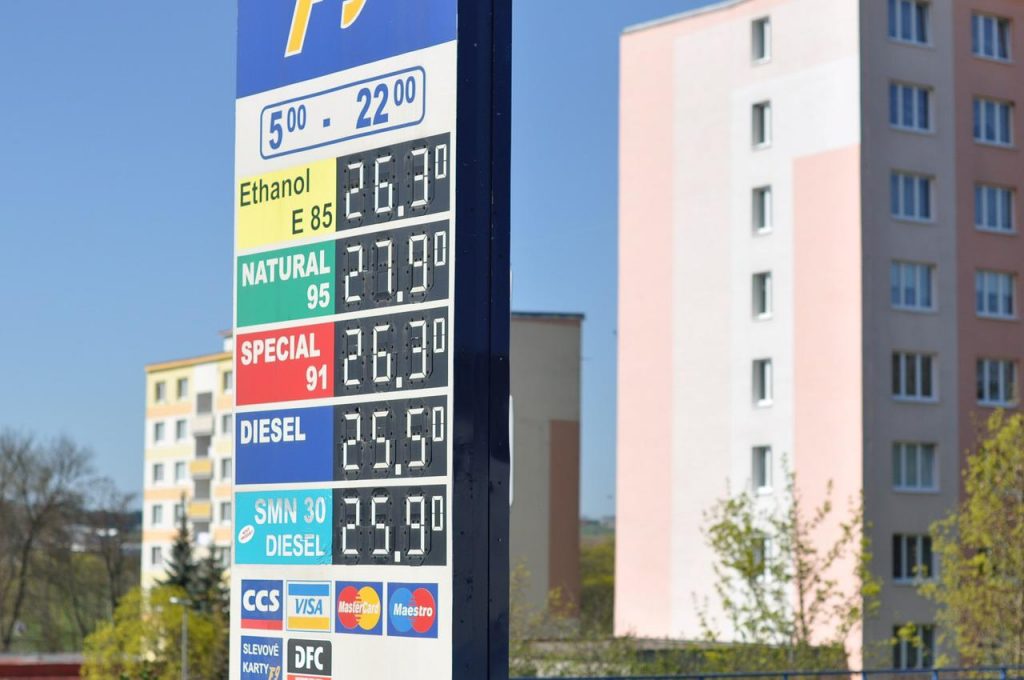 It wasn't too long ago that gas prices were soaring above $5 per gallon across the nation. In some places, namely California, the cost of gas climbed above $8 per gallon. Thankfully, the situation has since eased, and gas prices have fallen to more digestible rates and are continuing to do so. 
With gas prices currently hovering at a national average of around $3 per gallon, according to CNN Business, it raises the question: How low will costs actually drop? And, perhaps more importantly, how long can they be expected to stay that way? 
Patrick De Haan, the head of petroleum analysis at GasBuddy, gave some short-term insight regarding the current trajectory of gas prices. De Haan told CNN that the nation's cost of gas could drop below $3 per gallon just in time for Christmas. Specifically, De Haan predicted that on Christmas Eve, the average would likely hit $2.99 per gallon. 
De Haan based his gas price prediction on current industry trends. The drop in gas prices is directly correlated to barrel prices for crude oil. And this week alone, crude oil costs per barrel decreased by 3%. 
This is a trend that is expected to last into the foreseeable future, as oil production has largely recovered from the constraints imposed upon the industry by the pandemic. Additionally, Russia's continued besiegement of Ukraine has not affected the oil industry as profoundly as experts previously feared. "Russian exports have continued to flow. And that's what the market was panicked about back in March," De Haan told CNN Business.
Residents in some US states are already enjoying gas prices below $3 per gallon. Based on data collected by AAA, 19 states presently have gas prices below the $3 mark. States with the lowest prices are largely clustered in the southern tier of the US and parts of the Midwest. 
Referencing AAA's metrics, gas prices are currently the cheapest in Texas and Oklahoma. Texas takes the number one spot with prices at $2.62 per gallon. Oklahoma comes in at a close second, with its per gallon costs currently hovering just two cents more at $2.64. 
Conversely, Hawaii and California currently have the highest gas prices. Hawaii is the most expensive. Filling up one's tank in the island paradise currently costs $5.11 per gallon. 
California's average, while still high, is considerably cheaper than what residents of Hawaii are currently dishing out. Gas prices in California are presently averaging around $4.37 per gallon. This is nearly double what Texans are paying, but given that in June, some areas of California were plagued with rates that exceeded $8, the current prices pale in comparison. 
With inflation still ravaging the US economy, the deflating gas prices come as welcome news for struggling Americans. The cheaper gas prices will have the most positive impact on families living paycheck to paycheck. For instance, in California, a $4 per gallon savings means that that savings could go back into a family's grocery budget. 
---