H&M is turning one of its pop-up locations in New York City into a gym that will feature its fitness collection titled "Move".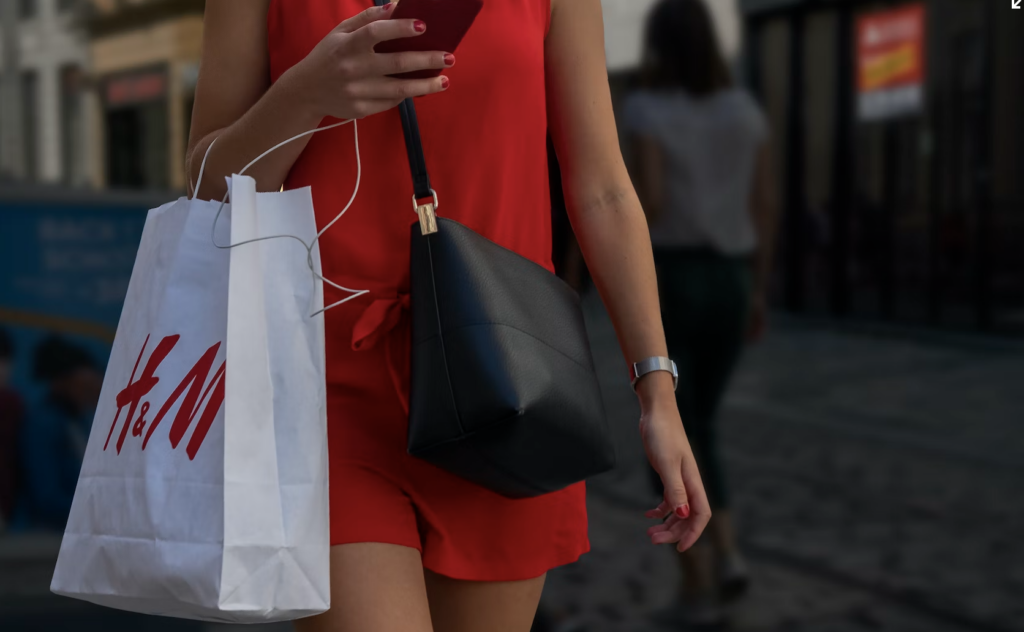 Retail stores had to endure a roller coaster over the past couple of years. With the COVID-19 pandemic forcing closures for about two years to a strong holiday season, to folks abandoning malls, stores and brands have to literally start thinking out of the box. One such brand is H&M.
According to Footwear News, H&M, the trendy apparel retailer, is doing something completely different and offering workout classes at one of its pop-up shops in New York City. The pop-up shop features "Move," the brand's newest workout line. In addition, the space features different ways people work out. And a different class is featured daily.
The H&M pop-up features chemotherapy light to help balance the body's various energy points to help balance the body. This new approach to sauna sessions is actually an ancient approach but the newest trend in helping folks to relax. Each color and light helps trigger the brain's hypothalamus, which regulates the body's functions. No word on which color makes you buy. (jk, but really, the better you feel, the more money you'll probably spend).
The Williamsburg-based pop-up (which is just about the hipster-ist hipster place in the world) will also feature dance classes, hip-hop, and yoga. And oh, look at that, while there, customers can check out the new workout fabric by H&M called DryMove and ShapeMove. This really is a great way to get people to go shop. If you wanted to buy a shirt or a new outfit, all you have to do is order something online. But, if you want an experience, this is the type of place you can get it. 
These are the types of things that are going to get folks out of the house now and in the future. Something unique and innovative. A real experience. This is what people are hungry for. Walmart, although not the 'sexiest' of all brands, is really ahead of the curve here. The brand has hosted Stranger Things sections and pop-ups featuring the Netflix show's merch, as well as other themed pop-ups.
Pop-ups can be temporary and really capture a trend or try new options out, just like H&M is doing.  Recently Walmart is expanding its portfolio offerings to other businesses by selling its strategies to interested businesses. This is just another way retail brands can stay alive. If they don't rethink ways to get more eyeballs on what they're offering, folks will simply choose to shop from home. Why go out?
Another way retail brands are attempting to stay alive is through mixed-use spaces. By partnering with other stores, or even apartment living, the retail brands can enjoy some savings and get eyes on what it offers. Again, we see H&M employing this strategy by using its space as a gym or a place to get moving.
Although 2023 did not start off well for retail brands as store traffic from the holiday season dropped by an average of 3.22% from the weeks of Black Friday through Christmas. It seems folks just don't want to go to a store if they don't have to or are not compelled to. Therefore, the same old offerings are not going to get buyers. H&M has it right. Create an experience or just exist online. There is no in-between anymore.
---