The original home of the dollar pizza in NYC has decided to make a change and increase its popular price from $1.00 to $1.50.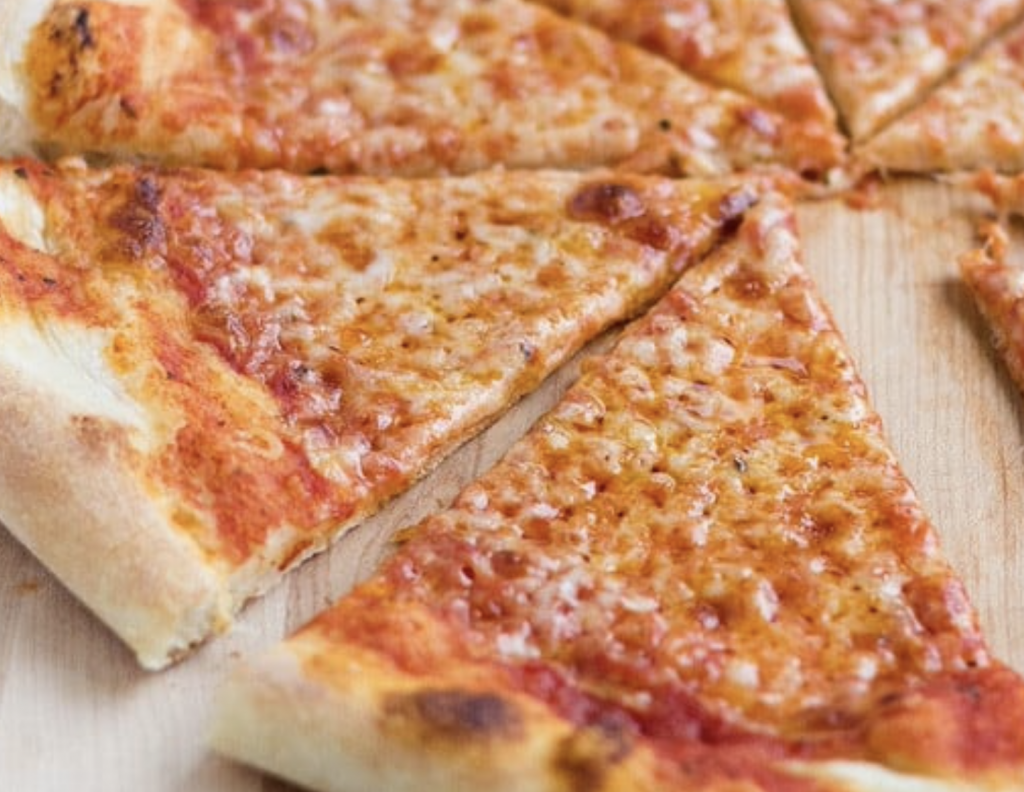 The original buck a slice pizzeria place in New York City is reportedly changing with the times. The dollar pizza is now going up to $1.50 a slice. This is due to the rising costs of running a restaurant, especially in New York City. With real estate on the rise, wages going up, and food prices increasing, dollar pizza joints are feeling the pinch. Unfortunately, for those who depend on these affordable eateries to survive, this trend could spell trouble for their budgets.
The good news is that the restaurant named 2 Bros. Pizza is that its locations are doing well economically. Meaning, they aren't in financial trouble, they just need to keep up with inflation. According to ABC 7, New York, 2 Bros. Pizza has been able to stay afloat in this economy while other shops have closed their doors.
The effects of inflation on dollar pizza places is not unique to New York City, however. In other cities across the country, similar businesses are facing rising costs that they must pass on to the customers in order to stay afloat. This can be a daunting task for small businesses that have limited resources and need to remain competitive in order to survive in today's marketplace.
As the cost of ingredients, rent, and labor increase, it is important for these establishments to find creative ways to keep their prices reasonable while ensuring they are still making enough profit. This may mean offering new items on the menu, engaging in promotions or discounts, or finding ways to cut costs.
It is also important for dollar pizza places to stay up-to-date with changing customer tastes and preferences in order to maintain their relevance. With an ever-growing number of competing businesses, it is essential that these establishments keep up with the trends and constantly evaluate their offerings.
They should consider introducing new flavors, menu items, and special deals to keep customers coming back. In addition, restaurants should continue to stay clear of rat infestations. If that happens, they will have little success implementing the increase.
At the same time, dollar pizza places need to stay true to their brand identity by offering quality food at affordable prices. This means finding ways to reduce costs in other areas of the business such as administrative and operational costs, or even investing in more efficient equipment. Doing so can help boost profitability and ensure that customers continue to come back for more of the delicious pizza they love.
Finally, dollar pizza places need to be mindful of their impact on the environment by implementing eco-friendly practices such as reducing packaging waste, using biodegradable materials, and using energy-efficient lighting.
Not only will this make customers feel good about supporting the business, but it can also help to reduce costs in the long run. By taking steps to improve its environmental impact, a pizza place can stand out from the competition and attract loyal customers who believe in its mission.
These are just a few of the ways that dollar pizza places can stay competitive in a crowded market. By staying ahead of the curve and implementing efficient systems, they can ensure their business remains profitable and sustainable well into the future.
Additionally, to stay competitive and remain profitable, dollar pizza places should invest in quality customer service training for staff members. Investing in employees can help them gain the skills and confidence necessary to provide better service, which can lead to higher levels of customer satisfaction.
---