New York tourists should know a few essential rules of the city, like keep walking, don't be a jerk, and don't wear your I heart NY shirt in the city.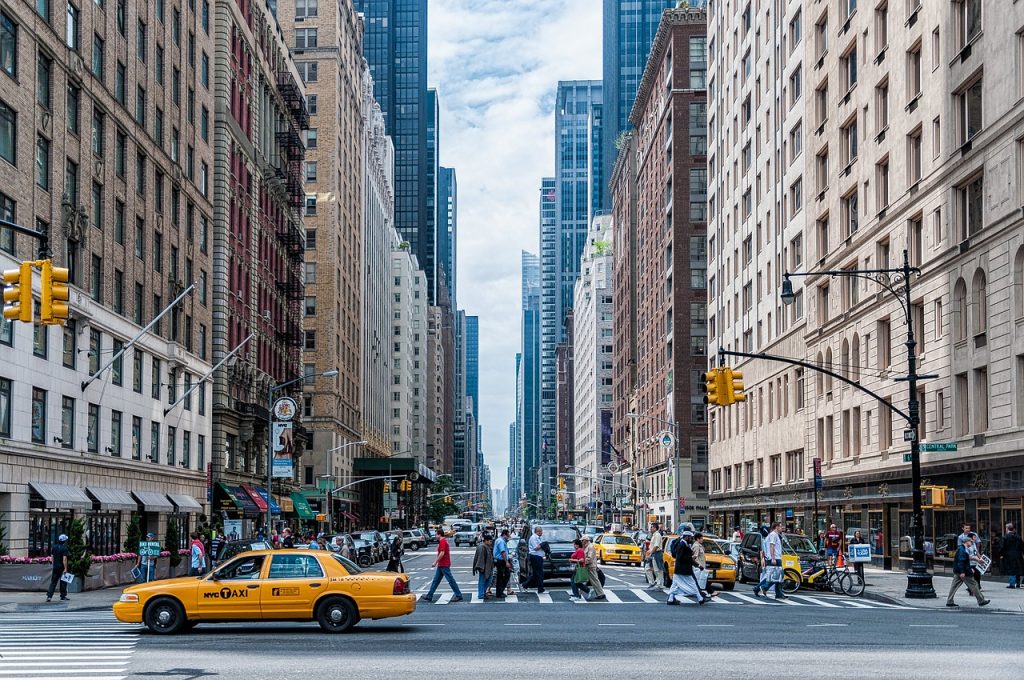 New York, New York, is everything they say, and no place I'd rather be…. The lyrics to the famous Huey Lewis song are incredibly true. New York City is incredible and there is no other place in the world like it. It's dirty, it's fancy, it's gritty, it's pretty, it's well, everything. But if you're going to visit there, you cannot act like a tourist. 
People are walking here, huh? They are busy, and they don't have time for nonsense, but they appreciate you. So, before you go to New York City, take heed and learn what to do and what not to do. (Don't look up at the skyscrapers and wander around aimlessly. Do go to Brooklyn and grab a slice.)
Check out this awesome video of Jimmy T. He's got all the advice and won't steer you wrong. You hear?
So, what did we learn? New Yorkers got stuff to do, but they get it. Their city is amazing, and they want to share it with you. Just, if you're a tourist, don't be a jerk. New Yorkers are wrapped in the constant hum that makes the city move. It's up to them to keep it moving. Don't stop them. But, do ask them questions. The sense of pride from those who live in New York City and have made it is palpable. 
Go ahead and visit all the stops like Madison Square Garden, the Statue of Liberty, and the Empire State Building. But, don't expect them to be like New York City is in the movies. Don't go around getting any weird ideas about how romantic everything is. This ain't no Tom Hanks movie, baby. It's a real city where people are busy. You get it? They are busy. So don't get in the way.
New York City is bustling with hardened people who don't care about your desire to see FAO Schwartz or Macy's—taking a "Sex in the City" walking tour? You better walk in the opposite direction of real New Yorkers. They don't care if you're a Carrie or a Miranda. Oh, you're Samantha? Suuurrre you are. Everyone says that. Get out of the way!
Go ahead and buy an iconic I heart NYC. Those shirts are iconic. Wear them in your own tiny town! You got it? Not in Central Park. New Yorkers are in that city trying to freakin' relax. So just be cool and don't look no one in the eye.
New York City is incredibly diverse. So leave any of your closed-minded BS back where it came from. All types of folks live here. And we love everyone. Including our mothers. So, bring your love, we got no room for hate. If you bring it here, we'll send you back to where you came from. And, never come back.
But, if you're a good person, come on over. We'll take in a show and then go to Brooklyn. And don't get no ideas about real pizza. Just ask a New Yorker where to go.
---