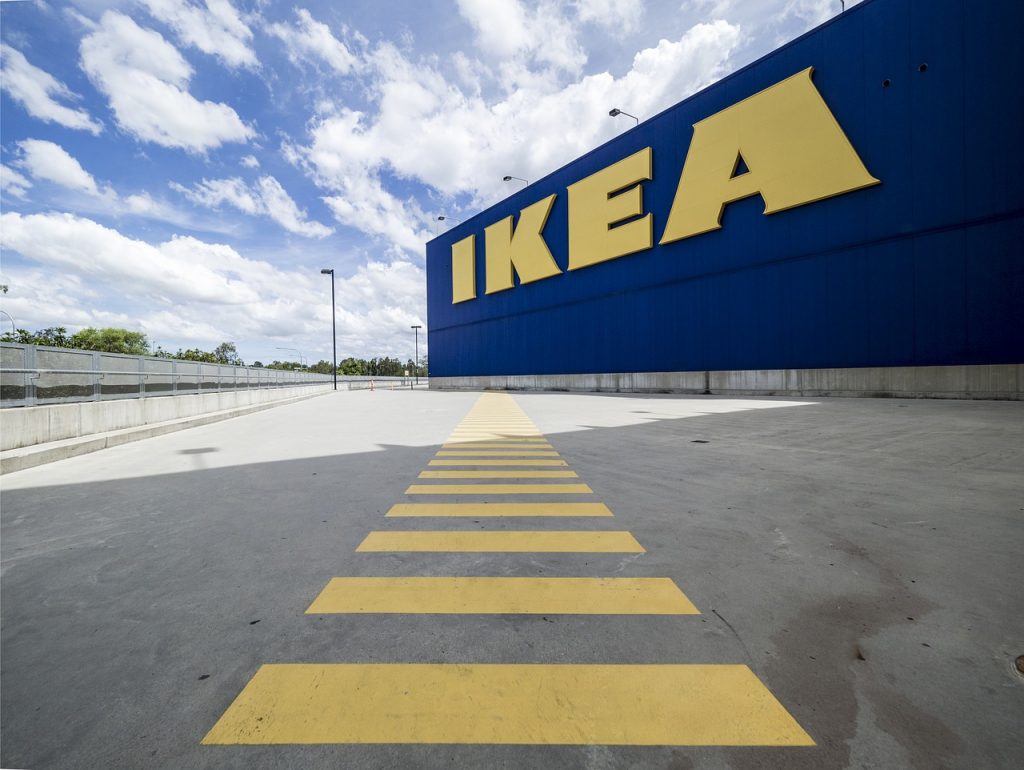 When your significant other suggests a trip to IKEA, you know exactly what that means. It isn't something that can be handled in a short amount of time, so venturing over to the popular store after a workday won't cut it. Instead, you plan for an early Saturday morning trip, knowing full and well you need to carve out a few hours to make the trip worthwhile. They usually are.
IKEA has been around for almost 80 years, though it only found its footing in the United States in 1985. But why is the store so beloved? Obviously, one big reason is because of their prices, but what else about IKEA brings out customers far and wide? Let's go back before we answer the pertinent questions.
IKEA's name comes from its founder, Ingvar Kamprad. The company got its start in 1943 in Sweden by a then 17-year-old Kamprad. He came up with the name by basing it on his initials, Ingvar Kamprad, then by the farm he grew up on, Elmtaryd, and finally Agunnaryd, the village nearest to his farm.
Kamprad's first IKEA was a simple store. It sold small household items such as frames for pictures, pens, and wallets. For five years, this is how IKEA made business. Since the area in Sweden was very rural and remote, Kamprad began using milk trucks to deliver his products. Two years later, in 1947, he started working with local manufacturers to deliver the furniture they made.
One big business decision Kamprad made early on was his mail-order catalog. This became an integral part of the business from the start. Kamprad's IKEA location made it difficult for him to get people from the bigger cities to see his products, especially in Sweden in the 1940s and '50s, so coming up with his catalog was a boost to his business.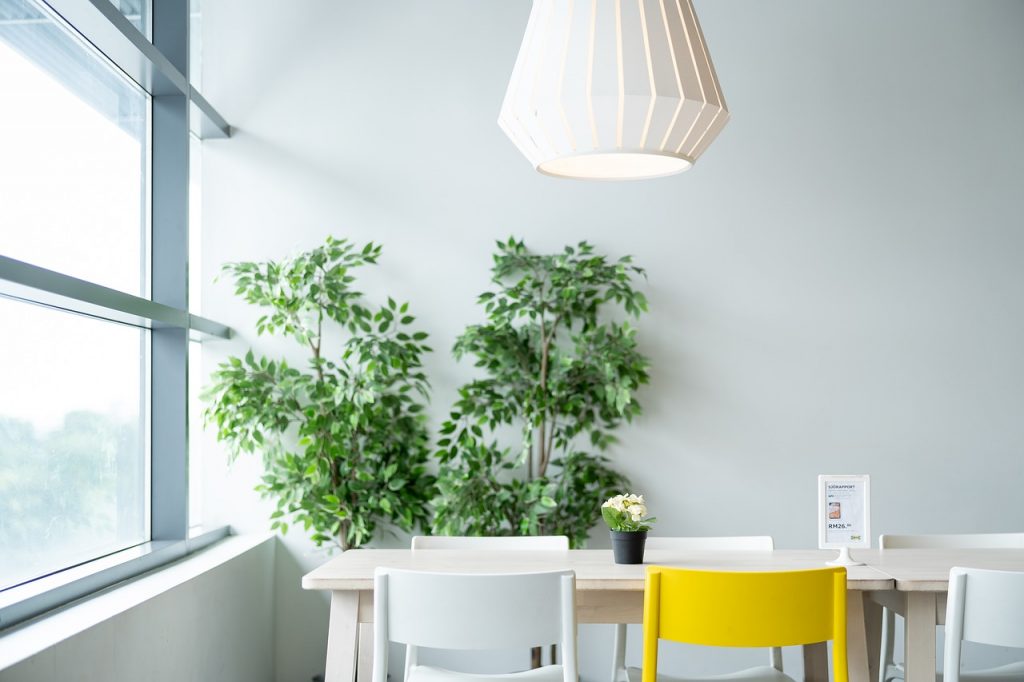 When the first catalog came out, people were naturally skeptical of his merchandise. How could his furniture be of great quality with prices so low? Kamprad's answer to that was to rent an old workshop and turn it into a showroom for his furniture. It worked as people began to come in and see that IKEA had quality products.
But Kamprad's goal, the company's vision, was "to create a better everyday life for the many people." To make this happen, he knew he had to find a way to keep his prices low. Shipping large furniture was becoming a problem for customers as the prices climbed.
To offset this, Kamprad had the idea of taking the legs off a coffee table so it could be packed and shipped flat. It worked as the bulk was no longer. From that point on, Kamprad packed as many products as he could flat to save customers, as well as IKEA, packing cost.
By the middle of the 1950s, Kamprad's furniture manufacturers began to boycott IKEA because its prices were too low. Kamprad didn't even sneeze at this. Instead, he rolled with the punches as he often did by bringing in furniture design and production in-house. Now, IKEA was responsible for everything. Design, production, showcase, flat-packing, and sales were all done under the IKEA name. Kamprad didn't need anyone to show him or tell him how to design, produce, and sell, he could do it on his own and be just as successful, if not more.
IKEA became a hit in Sweden. Customers came from all over the country to get his furniture and if they couldn't see it in person, the catalogs handled business. It wasn't until 1963 that IKEA opened its first store outside of Sweden. Norway got the first store and six years later, Denmark got theirs.
The '70s saw IKEA blow up in terms of stores outside of Sweden. Japan, Canada, and Australia had stores popping up and customers lined up for the grand openings. Today, there are 433 IKEA stores worldwide in 38 countries. Germany is the IKEA store leader with 53 stores and the United States is next with 50 stores.
IKEA remains successful today using the same principle Kamprad founded the business on. Well-made products for a low price. But how do they keep prices so low? Much of it has to do with how IKEA designs its products. More to the point, it also has to do with the fact that IKEA goes about pricing backward. They first decide what their price point is, then they go to their designers and suppliers and have them work together to bring the final product in at IKEA's set price.
It also helps that ever since Kamprad came up with his "flat packing" idea, they have not swayed from it. This way of shipping keeps costs lower. Another way of keeping their prices low is that customers have to assemble IKEA furniture on their own. Sometimes a pain, customer assembly definitely cuts back on having the store assemble it for you.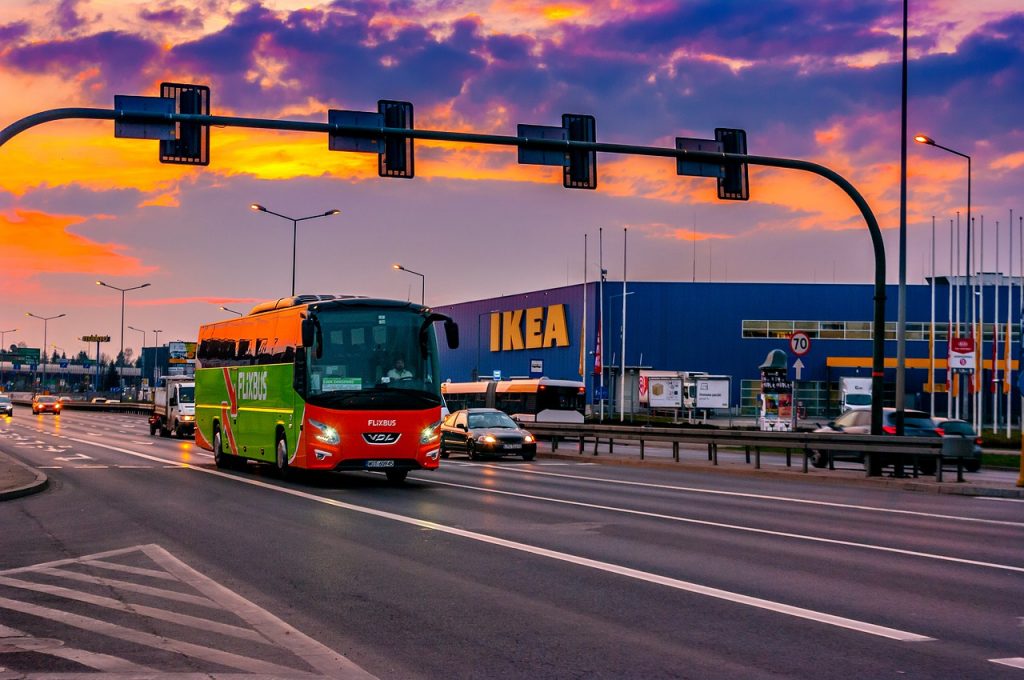 So, where does IKEA go from here? Sadly, Kamprad passed away at the age of 91 in 2018, but his legacy lives on. The goal he set forth for his company continues as not one part of the business has changed upon his death. IKEA is, though, looking at its future with a keen eye.
They are calling it H22 and the furniture store is thinking big. Big as in it is no longer confining itself to the four walls of your home, but it is now collaborating with an entire city, Helsingborg, to build the first sustainable city of the future.
"Over the next three years we will use the full potential of the IKEA Business model and embrace radically different thinking," Ingka Group's Chief Creative Officer, Marcus Engman, said via Forbes. "By 2022, we want to present real solutions for sustainable cities that are affordable and practical for people, planet, and society."
What they are looking at is the sustainability in three "rooms": the Garden, the Market, and finally the kitchen. The garden is set to promote urban farming. Urban farming looks to provide fresh products to the other "rooms."
It's a wonderful idea that Kamprad would surely have loved to have been part of.