Ikea is suing a one-man video game due company over alleged copyright infringement appearing in his video game "The Store Is Closed."
Furniture giant Ikea has issued a cease-and-desist order to a one-man video game development company. What would provoke the retail behemoth to take legal aim at a tiny video game startup? Ikea says that the individual's game is overtly infringing upon its copyright. 
The game that has caused this copyright controversy to erupt is called The Store Is Closed. It is a survival horror title that is set inside a retail store that allegedly has an uncanny resemblance to the inside of an Ikea. However, according to Giant Freakin Robot, despite the purported resemblance the game includes no insignia to indicate that it actually takes place inside an Ikea. 
But Ikea is convinced that the game does make obvious connections to its brand. Kotaku reported that the NPCs and artifacts in the game bear the classic Ikea blue and yellow color combo and some of the furniture pieces inside that store look exactly the same as some pieces that one would find in an Ikea.
Additionally, there are references made to Ikea's Swedish origins. The name of the retail outlet in The Store Is Closed is called "STYR". Kotaku detailed that this is the Swedish word for control. Thus it seems as though Ikea came to the conclusion that the game is infringing upon its branding by making subtle insinuations that could potentially lead one to connect the game to the brand loosely.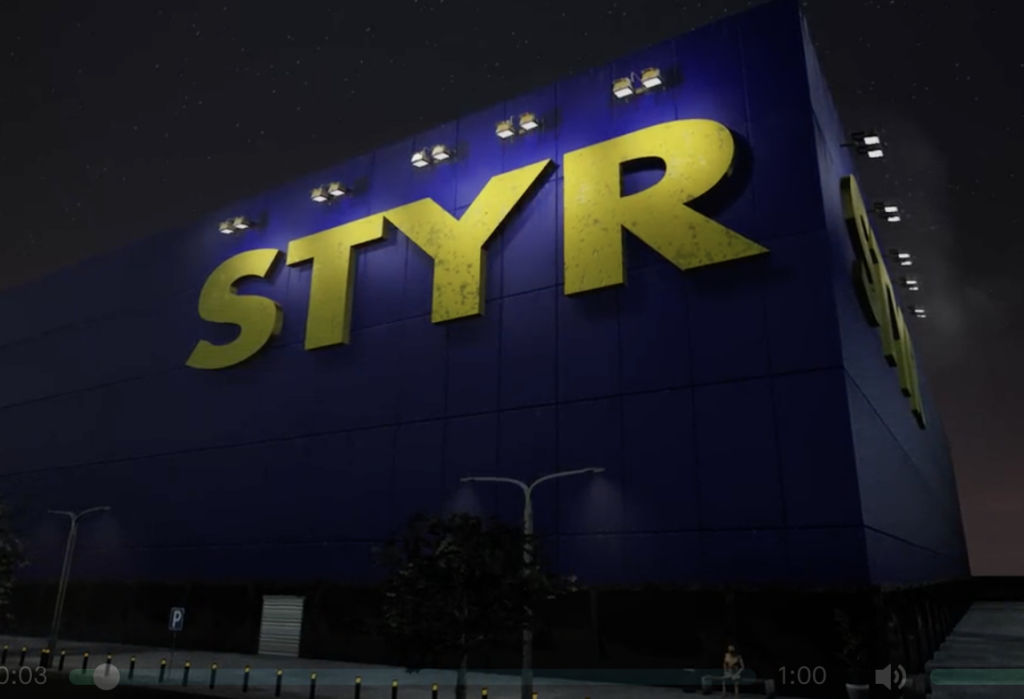 At this point, it remains unclear if Ikea's claims would actually hold up in a court of law. First, the game isn't actually done yet, and thus its creator has yet to garner any real monetary gain from his creation. The Store Is Closed is currently still in development and in the last phase of a Kickstarter campaign that has raised $50,000 in funding. Regardless, the retail behemoth's lawyers have reportedly given the developer 10 days to completely erase any potential Ikea-related resemblances from the game. 
While it might seem extreme for Ikea to take legal action against a one-man creator because the person's game could potentially be loosely associated with the brand, things such as this happen far more often than one would think. This is perhaps even more true for indie developers that lack the resources to seek protective legal counsel. 
I saw this happen personally to an individual whose Kickstarter I supported. The gentleman, who I won't name for anonymity purposes, is a talented artist that was using his love for retro Nintendo games as a platform to share both his art and passion for those games with others. The artist's work garnered so much attention and monetary support as a Kickstarter that he eventually decided to pull the plug on his entire project for fear that Nintendo would initiate legal retaliation. 
Overall, it seems like Ikea is exercising its clout to impede the development of something that it considers to be a threat to its branding/image. Whether or not the allegation being presented will hold up in a court of law is another matter entirely. And it still remains in question as to how the developer will respond to the cease-and-desist order he was served with.